9/23/2019
Monday, September 16, 2019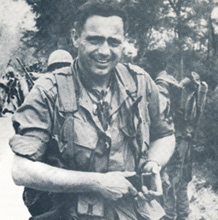 Byron Highland

Monday Monday 9 sept 19. David Rockefeller Latin American Studies at harvard open house 1730 cambridge Street, Cambridge. Last tyme I attended I believe I was recording Be More Flamboyant and catering was by Brazil's Mu Queca (the OLD location); this year (my Dad's Latin American Montevideo, URUGUAY DNA had to ask!), a place in east Somerville. You got a faux passport and they had info on each dept/country and they'd stamp it and you'd grab grub (I did the grabbin', Gee Julie actually got the passport stamped).

My gig/work schedule too busy to catch a lot of events but there was a Latin film fest coming up and the dude favoured my Dad (needs to comb hair before taking out garbage but otherwise "Landmine" picture sleeve! Gee Julie had been in Mexico and recognized certain Mexican candies (I indulged on one)....this left me singing "You Me and mexico" by Edward Bear! (youtube). there actually IS a point here; I usedta read harvard Gazette in the '90s, and attended all kindsa FREE/OPEN TO PUBLIC Harvard events but from the '80s: William Ruane III was taking library science or such at harvard and invited me Clampett to a reception; we got SHITFACED!!!! Bukowski couldnt even tell THAT tale atall! That's what I liked about ole Billy; a Drysdale that would hang with us Clampetts!"

Tuesday, September 17, 2019

Til Tuesday 10 sept 19. Kendall square cinema said "one week only"! So figgered "Tonight's the Night"....$8.00 work discount tickets for VITA AND VIRGINIA. Virginia being WOOLF and Vita "brash, well-to-do socialite and popular author who refuses to be constrained by her marriage to a diplomat, defiantly courting scandal through her affairs with women." let's call it a same sex downton abbey, set in 1920s england but filmed in dublin. gee julie loved the clothes and decor but it was slow-placed so there was sleeping! this would actually go good on pbs but what would my mother say? woolf's book orlando was inspired by this so "someday someway" i'll read it unless, of course, it got burnt at Fahrenheit 451"

Wednesday, September 18, 2019 day of Thor 12 sept 19. a very good GLiDER practice; (when you read this: Thor's Day 26 sept 19, O'Briens and NYC saturday 28 sept with BAABES!!) went after to Jungle, a tri-fecta of bands. Radium Girls (like them on facebook) had a singer whom had sang Cramps covers on heavy leather topless; she'd be the Poison Ivy infleunce. Bassist looked like mark the animal mendoza of dictators, drummer coulda be kin to Lydia Koch Lunch and drummed like 1976 O. Rex ken Highland! 1977 CBGBs "NY Punk", I dig 'em. Hi- End celebrated fourth anniversary, lettuce praise the guitars, somewhere between Dictators Manifest Destiny and the early 1976 Ted Nugent album with "strangehold' et al. ending cover of Vince Furnier's "be my lover' had crowd dancing, great '70s hard rock sound, this band. Lastly, Figures on a Beach Tony kacynski and Fireking "suckin' in the '70s" with first two 1977 Cheap trick melodies. Different rhythm section but kudos MUST go to that tall drink of water on bass (was he in Watts) for doing note perfect Sir paul McCartney on "Rain" by Fab Four. His addition to band very strong, liked his bass style, yeah, yeah, yeah....a great night but a "hard days night" and tired as a big dawg"

Thursday, September 19, 2019

"Freitag der 13th! lissenin' to Pontoon Palace wmbr on the day of Thor, 0800; usually they give out tickets (WTBS never gave you jackshit!) so A Nightmare on Elm Street 930-11 pm Brattle thee-ate-er. released 9 Nov 84 and INTRODUCING Johnny Depp; on tuesday 6 nov 84 Reagan has defeated Mondale, but I woulda voted for Patricia RAGAN of Punk magazine as QUEEN! Also that same month (more important than this fuggin movie; I only went coz was FREE!!! and i coulda gave ein scheiss about du fricken band und musik! Scheisskopfs!) Hopelessly Obscure opened for Plan Nine around then at Jumpin Jack Flash, closing with "649 steps to you"; JJ Flash: "paved the paradise/put up a parkin lot'....arschlocks! (Coffee kickin' in and 200 years of sixth genration Bavarian Deutsche also!). At soundcheck: "Hi Kenne I'm Jimmy Boticelli"; Nightmare on Hemengway street or wherever it was....ok, the movie, dated special effects (that look more real than computer generated Neu scheiss; i would rather lissen to Neu and other wonderful Kraut-rock!) Set in 1981 Ohio, DIG those '80s hairdos! lastly, our heroine, realising Freddy is "Just a dream" (Jimmy Clanton, my facebook friend opened for sha na na, SUNY Brockport NY march '72; Ma still has my notes! the month i started fanzine writing age 15); "She Said She SAid" "Go away Freddie! you're just a dream! You aint shit Freddie!" ALL folks should vanquish their fears and demons this way!"

Friday, September 20, 2019

saturday 14 sept 19 midway cafe 3-7 pm. opening hannah smart low-fi indie girl from iowa (like her on facebook!) playing solo electric a right-handed guitar left-handed; holy Dick Dale Batman! I liked her electric with band even more backed up by a couple-a Hixx ("hung up on romance"?) on "I'm So Tired" plus watching her do upside-down scales electric was whack! also good sing-song to "American Pie". Johnny Plankton is 'kinda a new wave Club Linehan-a-go-go. More members of Hixx as backup but Dusty and Hacksaw Hixx on double guitars: "MIssissippi Goddam!" looking at set list: two guitars on 999 "homicide"? Bowie's "queen bitch"? 'waiting for the man"/"five foot one"/"pretty vacant"/"rock and roll high school"/"jet boy jet gurl"....if you dont know the original artists, you don' know shit from shinola! (in The Jerk: "this is shit. this is shinola"). Borrowed Dusty Numbnuts Hixx guitar for Club Linehan-a-go-go (possible holiday gigs coming up) and that sounded like a Tele. LADY CAROLINE! sang 'of yesteday"/"love AND FLAME" (SPLENDID varulven recordings and i tried playing like Blowfish) plus "Vicious" (Lou) and "Precious" (Mrs Ray davies). Kev Linehan always superb on monkees "circle sky", John Keegan "what goes on". MJ Quirk had "tallahasie lassie"/Heartbreakers "Let Go" and Sonics "He's waiting'. Lastly, bassist Joe Quinn works with a dude from Gypsy Moths. "Slow Down" had a bass part from "I cant turn you loose". My basic opinion: the Blues brothers meets the Commitments and damn good blue eye soul! my eyes are hazel; you figger it out!). lastly, Doyles had an hour wait and my blood sugars were all funked up but all around a GREAT tyme! and THAT was week that was!