8/17/2015
Monday September 21, 2015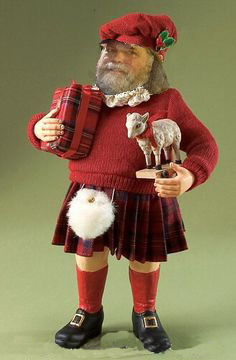 Santa Plaid Gizmo

caught the Notre Dame game at friday's, which usedta be calumet market, brigham circle (PIG'S FEET!), then tooned into oldies on WMEX 6-9 pm; giving a shoutout to all the ole clubs in SOUTHIE, like the Lithuanian club "is it still there?" AND Blindstrom's next to the projects where Liberace played! also cornelius brothers and sister rose (it's in F#) opened for cheech and chong! i really DO enjoy this show, even it's slightly mainstream "oldies", still a joy to hear on AM radio!

"Drew of the "Drew-rangers" turnt me onto Bills Backers of Fenway (LIKE them on facebook!) and it's like a yankees bar in boston (like game on!) entered a raffle for a bills jersey (lost), ate a garbage plate (half-price two hours before kickoff!), drunken BU frat boys AND gurls with cans of genesee shouting "brady, you suck!" and/or Bellicheck, all in Bills clothing, one kid from FAIRport NY had an inflatable helmet; he even flipped off chris christi coz he's a teacher...Drew said some of the "enemy" were there (Pats fans) but we both been in town 30-40 years; tried to contact Judd Williams! follow the Bills schedule, everytyme they have a touchdown, the dj plays "shout" but it's like animal house and "let's go buffalo!" Ken to drew: "this is like bein' in the mosh pit!" drew: "those kids are hockey players!" Drew was once on football field with fran tarkenton and joe namath! good musicians, loves the Bills, proud of scottish hertiage...are we kin?"....

Lastly, Gee Julie at Highland Games at loon mountain, NH; I first attended Highland games 1989 after i discovered dad's father had scottish name of mcBee; julie's ma had scottish name so we may even attend some more games! i LOVE it! she found a plaid santa that looked like me, watched pats/bills game in a bar and bought me a McBheath tartan blanket that could double as a kilt! Drew JOHNSTON Townson usually goes but we had our fun at Bills game at bleachers and watch him wear HIS kilt playing with jody moore at rat beach party!".....

Tuesday September 20, 2015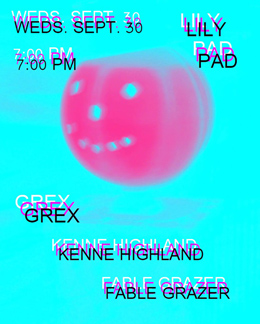 Odds and Sods; you can join a Seeds facebook page! I'm friends with sky saxon's widow; my niece Kelsey Highland (NOT Gizmos drummer Kelsey Simpson) got married at "four and 20" saturday and there's a photo of Ma with two of dad's sons, family resemblance is FRIGHTENING; a lil Monday night football with NJ Jets on WEEI AM and george noory said the paranormal dating service keeps getting more members! I shudder to think of "Coasties" mating or believing humans are half-alien, half-neanderthal (though in my case....)....send money to put out new Gizmos record! Highland/Kaiser play with Grex at lily pad THIS wednesday (9/30) 7-10 pm, lotsa Korps favourites in set list! more gigs coming but i'm listing them as they come along, Rat Beach party creepin' up also!"...
more music news: Mal Thursday was in the Malarians; kenne highland clan played geno's in portland with them in '87 and now LONDON will hear the bucketful of brains (?) flexi-disc of "everybody's a lyre". also craig willis bell sez there'll be a january tour of x-blank-x and obnox, two fine Buckeye bands opened for the gizmos, so contact him if you're a promoter and THIS is the Buckeye Groupie News!"..
Wednesday September 23, 2015
Mein schatze, Gee Julie, also partly German-American like my father (though we aint kin SO far!) suggested goethe institute. christian kracht: imperium, a fiction of the south seas; christian is a swiss writer, had english translator (GRAND FUNK fact: Mark's FAHNER ancestors hailed from Zurich!). "in 1902 a radical vegetarian and nudist from nuremberg set sail for pacific island (german colony north of Oz!)
"his goal: to found a colony based on worship of the sun and coconuts. "when we saw a sepia postcard of august engelhardt, he looked like he was from the '60s or the '70s"; dig this: "nature boy" long hair, beard, naked, island living...very ahead of his tyme, again, danke Gee Julie, ich liebe dicht UND catered by swiss bakers, which has store in allston! essen und essen!!!!! ich liebe essen! met an intern from dad's Fischer ancestral homeland of Nieuwed (neiderbiedier) and also a german professor at harvard who has acted and may even show up at shows of der hiland! all in all a great tyme, fall was made for OKTOBERFEST and lotsa good goethe events happenin' especially celebratin' 25 years of reunification (has it really been 26 years since Johann und der Jumper cables in der rumble?)"...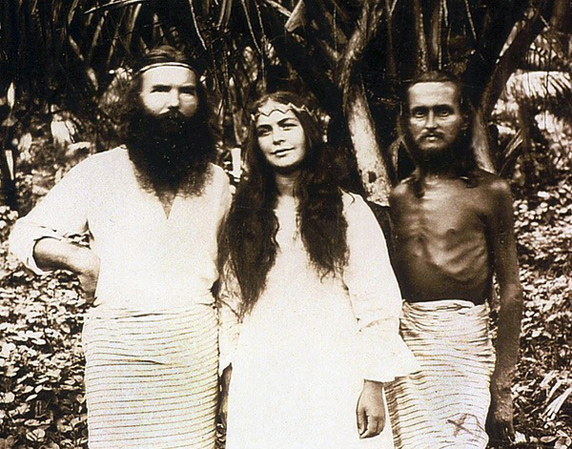 August Engelhardt
causeway restaurant and bar north station used to be penalty box and THIS is where baltimore ravens fans meet! upstairs pat from smithereens saw hopelessly obscure/odds late '84; met him outside on balcony!"....
question i asked christian kracht at goethe about german colonies in australia (hey, it wasnt all convicts!) like Gee Julie's lutheran ancestors to buffalo NY, there was a diaspora to Oz also coz Prussia was not doin' religous freedom or somethin' (google all this...) but it gets better! after 1914 and war with THE KAISER, first and second-generation German-australians enlisted or else were rounded up in concentration camps, spied on etc.! Cf. "amerika first" and the Nisei, WWII. (mostly coz christian told me there WERE no germans in australia after '14, but i find different!) final point and this history sight was brilliant: "with patriotism at an all-time high in Tazmania".....hmm....a patriotic Taz in a WWI helmet! Ken Highland for the gizstory channel!"...
Thursday September 24, 2015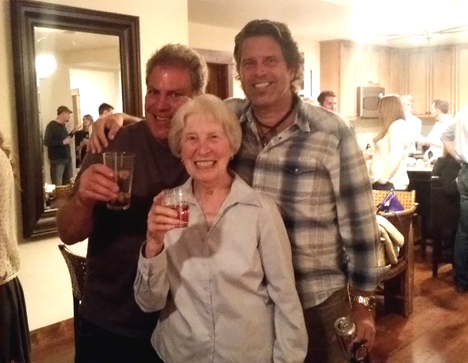 Tom, Hele and Ted
did some research on Gee Julie's HIGHLAND clan; from MORAY and look to be a sept of clan Menzies; that's "MINGUS" ; she likes sleeping in my MacBeath tartan blanket coz "it doesnt snore". called Ma, back from colorado for my Highland niece's wedding (pictures of her drinkin' with both of my dad's sons though "he doesnt look anything like you or your brother"); Gee Julie: "did you look like the Queen of England?" Ma: "why yes i did!" one MUST Keep Up Appearances! my poor mother; a drysdale that gave birth to a wannabe clampett; "kenneth, why must you act like those DREADFUL hillbillies?"; not a real conversation but superimposing Ma as Mildred Drysdale!"
Friday September 25, 2015
Ken and Gee Julie went to Lilly's on tremont street, kinda italian food; Sox 2/tampa bay-0, BOTTOM of the fourth when we left; then watched EXTRAS from all kindsa girls dvd. the kenne segment is 50 pounds less hairy and i look like my brother tom highland of clann MacBheath. alpo segment is AWESOME as he discusses bowling and golf; SO glad she caught alpo and billy when they were alive, DO buy this DVD, not JUST for me!".....