9/29/2014
Kenne Highland is in Memphis now...he left 10PM Wednesday Sept 24th...on a bus with Gee Julie. But ever faithful he wrote his column up 'til that time. Check back next week when Kenne gives you all low-down on the "crowded and fragrant" bus ride and GonerFest in Memphis where the Gizmos headlined!!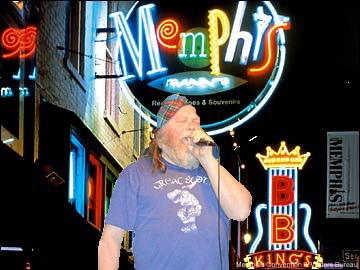 Monday Sept. 22, 2014
A Hard Day's Night" b/w "Radio Radio"= the Polish music show on WUNR 1600 AM (c'mon, look at the classic Gizmos '70s lineup: Niemiec/Sulak/Czjaka and Jaskulskie!), followed by a NEW AGE talk show on 1510 AM (which is normally a sports channel?!?!), followed by Coast to Coast WRKO; two great books and authors had me and Gee Julie enthralled: one was Long Tall Tales from a long tall Texan about a dude who dad played football, then became a Mafia hitman, followed by a dude who was actually "clean" but hung out with the mobsters in Vegas from the "classic" era,1946-1965 and ran a "clean" venue, no Mob violations etc. I love Tell-All books! (only coz my own life is boring!?-hahahahahahha!) on a lighter note, Bob Bittner, WJIB and "Goodbye" by Mary Hopkin (Plaid Cymru! let's see the Welsh vote for separation now! Free Leeks for everyone!), the "those were the days" (Apple!) follow-up that I heard in 1969, bay-bay, 99 state street, Brockport ,NY whilst Bob Bittner was a Rochester NY dj! (google-ate it!) and how DID the Buffalo Bills do yesterday? "All the way to Memphis" in two days!".....
ALSO: we're looking for folks to host Eddie Flowers of the GIZMOS for a night or two during the two weeks he is in Boston town- October 1- 14; contact me c/o boston groupie news (click and write!) or call me on my cell: 617-803-1289
Tuesday Sept. 23, 2014
A suprise phone call from Apache Dropout (Bloomington Indiana! Gizmos opener on last tour!) who were playing the Middlesex Lounge, Mass. Ave. Monntag nicht (so no films at der Goethe!) Boston Hassle presents this, lotsa young punks. horror film "Dollman"(?) played on screen behind a Plastic Exploding Inevitable sounding band with a "1969" wah-wah; Stooges/Velvets noize but STILL goin' strong! Gee Julie and I got Toscanini's coffee during second band and third band was all-gurl riot gurl thrash from Alberta, Canada "this song's for my ex-husband! I FINALLY got divorced!"; I liked their attitude, as Wacky Races (I love Muttley, the dog!) played on the screen behind them. Apache Dropout have the guitar of the My Generation-era Who, Velvet Underground drumming and lead bass in the Gruberger/Biancucci style BUT with Yardbirds leads played on the higher notes! ("lead bass")...young ladies started doin' '60s dances! It WAS a teaching school night, so Gee Julie and I left 'Round Midnight, but hope to see Apache Dropout again soon, either Boston or Bloomington!".....
Wednesday Sept. 24, 2014
"All the Way to Memphis"! 10 pm tonight, arriving 0700 friday for Gonerfest, then there's a Gizmos East Coast Tour! My cell is 617-803-1289,yes, I will ring up Crash Course for the Ravers WMFO from tour ;"here I am on the road agin....TURN THE PAGE!" (as I Laibach readin' on the Greyhound...."all the way to Memphis"!)"....
ALSO: we're looking for folks to host Eddie Flowers of the GIZMOS for a night or two during the two weeks he is in Boston town- October 1- 14; contact me c/o boston groupie news (click and write!) or call me on my cell: 617-803-1289