10/24/2022
Friday, Oct. 14, 2022
"Tonight is a mad painter practice for wednesday 26 October 2022 WMFO mikey D on the town. Couple November things but we deal with that in November.
Numero uno though was a message from drummer Paul Murphy! I said I'd spread the gospel for Saint Paul so here 'tis: "Lyres need guitar and bass. practice in natick Thursday 7-10 pm". AND, to a quote a non-lp Bee gees flip side: "Sir Geoffrey saved the world".......
Monday, Oct. 17, 2022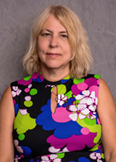 Gee Julie

I MUST mention "save me" by Clout, 70s all-female SOUTH AFRICA Abba-pop band that ONLY Alex Gitlin (keys) would know. it's on youtube. Vocal is so high ONLY Gee Julie can sing it! "wow you can really sing!"-Schmel herbie hind. guitar. Al hendry back in action on drums with two weeks worth of pent-up paradiddles; shoulda heard this fucken guy! Lastly, i was dog-ass "hard day's night' tired so when i FELL ASLEEP at practice ("alta kaka rocka"!) Schmel DID say I ressembled the Lizard King, whose mother and my great-grandmother Highland are distant rathbun cuzzins, as is HP Lovecraft".......

Tuesday, Oct. 18, 2022

"Monntag 17 October 2022. BGN has heard from Lydia Lunch publicist and she is at the Lily Pad, Inman Square, 6 Nov 22! Fiddy years ago we WERE both in Monroe County NY and from interviews she's done, I guess we were the ONLY ones with Bowie's man who sold the world album! IF I DO speak to her, I'd ask if she remembers when WCMF-FM played "Width of a circle"; plus "Space Oddity" in 1969. And let's not forget Mott/ Dolls/Aerosmith Ocotober 1973, which I didnt attend (stoned at John mayall SUNY Brockprot) but she WAS there with future Chesterfield King Greg Prevost (read his book "On The Street I Met A Dog"!)".....




Wednesday, Oct. 19, 2022

day of Wodin! 19 october 2022. "your friend Suzi Quatro invites you to play Word Blitz Tournament".

What's next Wordle with Miss Lyn? (Yes! come on jump on board Kenne! -ed) To sprechen Moin to Eric Hysteric (Tort) "Ich liebe du Kleiner Suzi but das ist nicht mein thang' (my Deutsche patois ONLY understood in wither Friesland or with High Germans,mannnnnnnn"....

Thursday, Oct. 20, 2022

"day of WODIN 19 october 2022. Via Blowfish, Miss Lyn texted me that Michael Weddle ist tort (or es mort; lorraine versus alsace). It seems when he did pass on was Montag 17 0ctober (John Keegan's birthday) and AT THAT MOMENT, Coast to Coast listeners, I said "I'm glad Michael had booked all those Rat beach parties coz it was first tyme i met some folk and also saw some folk whom were in Red House for "this may be the last time" (a GOSPEL song, i think Stones stole it). 2013-2019

but let's go back to the first 2013 one. I DID re-meet Gee Julie when we were "friends' but lastly, outside the Red Parrot where my Phelps ancestors landed on the Mary and John in 1630 "Hi Kenne I'm John Keegan"....of course I become pair O'Noid when folks call me by name whom I aint met but when he said BGN and Moose Savage and Ken Kaiser, I lowered my shotgun after "gimme back my bullets"...

But back to Micheal Weddle - So NOW he's SAINT MICHAEL, takin' the ole "stairway to heaven" amd Mitch says he's on the rat guest list at Saint Petros gate! A few more tails; "I was hanging out at the Boston Tea Party and I went home, told my folks I was hanging with my new friends Led Zepplein"! aint THAT a whole lotta love'.

last, C-Note, Hull - Michael's 70th in 2019. "michael how long you gonna keep bookin rat Beach Party?" Him: 'as long as I'm able!" "He smiled Sweetly"....A John Nutting decendant (killed 13v march groton mass,, head impaled on pole by indians) said "Kenne dont die on me"; I done told my cuzzin Ma "dont worry I wont pass away; I'll only pass gas'...."and that you do Kenneth""......

Friday, Oct. 21, 2022

Gizmo Gig calendar.day of WODIN 26 October 2022. mad painter live on WMFO 9-midnight. ANY Wodin day after that Kenne Highland Air Force practice for to record my next album til "when it all gets old" (actually to pair a phrase from that Blue Cheer song it SHOULD be "when all us Alta kaka rockas get too old!" or,sadly, Tort. Moin Flensburg! (where Moin World on Kleen kut lives on!)"........