10/26/2020
Monday, October 19, 2020
""Every day is a saturday" 17 october 20. Mad Painter practice. "Rain and tears" by Aphrodite's Child was jammed on but what was REAL good was Uriah Heep's "Circle of Hands"! I think the other news in local Kenne rock is that saturday 7 nov 20 will be yet another kenne recording session overdubbing Alex Gitlin and Captain easychord on double keyboard (coz Spooky Tooth had them) plus the BGN's own John Keegan on sax and Gee Julie on vocals. Schmel Herbie Hind made cd copies of the rough mixes AND (most Hopelessly Obscure of all), I was doing dates/signs/horror-scopes of the musicians AND drummer Al Hendry born....17 Nov! he's the "Scorpio King"!".....

Tuesday, October 20, 2020 "Monday 18 oct 20. PBS/BBC. Cobra episode three. Lights are out in Northumberland (where Sting is from), a politician says "kick out the jams" and when politicians caravan from London to "up north"; "so are you going along on this little magical Mystery Tour"?".....

Wednesday, October 21, 2020
"Til Tuesday 19 oct 20. 0500 PBS Finding Your Roots interview with Jennifer Garner. showed poverty where she grew up near Charleston west virginny thus her save the children helps rural poor. Famous kin: She, Harriet Beecher Stow and "Mr Churchill Says" all descend from Thomas Sayre. went from England to Lynn Massachusetts to Southhampton Long island. check out: WikiTree> wiki > sayre-44!"

Thursday, October 22, 2020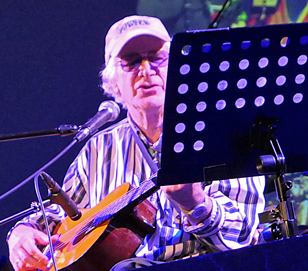 Gary Shane at Asa Tribute Show

day of Wodin 20 oct 20. on I Am Not Gone-Asa Brebner tribute. Gary Shane sans Champagne does "don't ever lose a memory', talkin' country blues Asa toon about memories/lookin' back/nostalgia; "wistful" even! All star band too: Matt Gilbert-harlequin; MacGregor McGhee (I played in a Velvet underground tribute band with him), J Bruce Scott (Beachcombovers) and Will Hunt (Angry Young bees). Dead People facts: Asa's mother was a Cogswell and POSSIBLE (I"m not Skip Gates; closer to Skip james!) Asa ancestor is Wikipedia entry John Cogswell, whom settled Ipswich mass (home of THE FOOLS) with ancestors of mine and Miss Lyn's dad both. "William Cogswell and son Jonathon signed a petition to protect john Proctor and wife during Salem witch trials"...KNOW YE, Jon Proctor was whom ye Crucible was based and his PREVIOUS wife was a Thorndike, distant cuzzin to Miss Lyn's dad....go 1675 North Shore to Cogswell/ Thorndike descendants NOT KNOWING IT at ye Rat tavern at ye Mezz gig in 1975...there ARE no coincidences and "I believe in reincarnation"!"....


Friday, October 23, 2020

Freitag 22 October 20, 0530. yes! Dragnet! Metacritic says: "11 jan 68; "Friday and Gannon are convinced that "Brother" William Bentley's Temple of the Expanded Mind is just a sham for Bentley to sell LSD to the students of a nearby element- Terry school". youtube shows Friday's "alcohol verus marijuana and LSD" great speech; it's as dated as Psych-Out! NOT shown is Friday asking: "how many tymes have you taken acid?" Bentley (tell me he don't mean LEARY!): "oh,a couple hundred tymes. I'm as sane as you are' (ask captain PJ!). BUT are you ready for this?! "the detectives debate their ideas of drug use with the suspect from dragnet '67'; "Bad Behaviour" (2016)-Dennis Cruz! (like him on facebook!) "DJ producer Tech House, Techno,Deep house". born 1983 in madrid (I got Gizmos records older'n that!)...house/techno...better call Friday/gannon about XTC dealers!"....


Saturday, October 24, 2020

'Saturday 23 oct 20. In an unpacked box, a "found" cassette: Morphine YES on RykoDisc, 1995. Turns out Al Hendry (born 17 Nov!), Mad Painter/Kenne drummer also likes Morphine, so at Mad Painter practice (another one tonight!) I was doing "two string slide bass" chords ala mark sandman. next, like the Beverly Hillbillies at 0630 this morning, Miss jane said to Jethro (wearing wizard hat and robe): "Jethro you're not a medium!" "Oh no Miss jane! I'm a LARGE!". Otherwise, found a youtube channel with 92 (!) videos of music from Sarolta Zalatnay ("the Hungarian Janis Joplin" and my facebook friend!)...crying "96 Tears" of happiness, her singing is so good....check her out!"....