10/27/2014
All Photos by Miss Lyn
Monday, October 20, 2014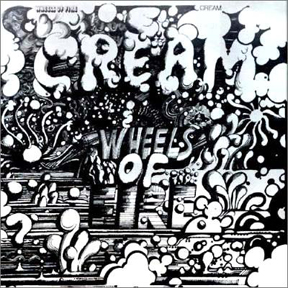 A very cheap (och!) evening: a Marion Street, Somerville free pile had four DVDs, one of which i watched; a documentary on the Weathermen,'60s radical group and some music by Ian MacKaye (DCene!); lissen to studio side of Wheels of Fire, still as great as my summer 1970 copy from delivering the Rochester NY Times-Union (would walk from "uptown" (Brockport, NY) to 8452 Ridge Road, which is actually Clarkson, NY, put up my feet on a hot July day and just DIG Cream, age 14); got BMI royalty check: 41 cent from Amerika (First) and $110.40 from Sator for Kiss of the Sonics, so therefore: Sweden First! (they pay better!) lastly, Coast to Coast was talkin' 'bout magicians bending "reality", SO, for Ken Kaiser, a 1982 UNRECORDED Hopelessly Obscure song: "who knows who reality is?" (cross Jimi's "little miss strange" with "sonic reducer"....??? and smoke another one, mon!)"....
Tuesday, Oct. 21, 2014
Goethe-Institut Boston presents East Side Love Stories, CARLA, GDR 1965. .."Carla,a young and idealistic teacher ("favours Julie Andrews" sez Gee Julie!)...goes against the routine opportunism, hypocrisy and small-mindedness all around her. Banned in GDR, not released til 1990". I felt overtones of Blackboard Jungle/To Sir with Love, how she wins over her class, Marxist dogma IS espoused (Amerika First!) and irony is at a teen party, the kids jamming on out-of-toon acoustics, then singing "hully gully" with the Routers "Let's Go";I thought rocknroll was a COMMIE plot?! Though the East Germans/Gremlin probably blamed it on the US...whatever, a progressive film for its tyme, there's a credit to a "BITTNER" (THAT reference JUST for Nathan Kaiser's grandson!) and this is a VERY fine series; WJIB news IS Bob Bittner/Captain Beef-ner played JR Cash "I walk the line" (sounded like '50s SUN version on the AM!), played Gee Julie's epiphone acoustic and damn song has THREE key changes! Those Luther Perkins licks I used to play old-tyme string band music in Asheville, NC and they fit
Wednesday Oct 22, 2014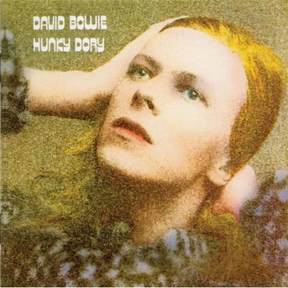 As my hipster beard has a "Touch of Grey", I still met Gee Julie at the 1369 Hipster Central Coffee House BUT check out this cd shuffle: "shine a light" and "hip shake" from exile on Cambridge Street;"under my wheels"-Alice Highland;"Life on Mars" was HUNKY DORY! (free lp june '72 when i subscribe to FUSION, Beacon Street, Boston!) AND "dixie doodle" by Link Wray plus another song I recognize from the guy I met at the Psych-e-delly in northern Virginny through Dr. Joe Sasby....music to READ by! (some Tom Clancy thriller laying out, FBI/CIA "destroyer" never dies!)....all i did besides sleep (after coffee?) wuz world series weei 850 AM and Kansas City lost to "Frisco BUT Leigh Stephens of Blue Cheer; as Blowfish sez: "another close personal friend of yours"...rootin' for Giants
Thursday Oct 23, 2014
a rainy, shitty British night, so tyme for free on Marion Street, Somervile,UNOPENED DVD of Jewish migration to Mexico Un Beso a Esta Tierra (Kiss to this land it translates into, kinda). VERY interesting doc-u-men-terry and NOW I know why Max Gruberger and son Oscar (born Poland 1914) came to Brooklyn, NY before 1921 to a city that never sleeps, had Nathan Kaiser in NYC 1930/1940 census and my Dad's Walloon ancestors arrived 1623; we're New Netherlands punks and we don't take shit from no one! Anyway, this post-WWI Jewish diasporas (hey, I'm Ken Highland, not Ken Burns!) was QUITE interesting, like me finding Greek Orthodox in Morgantown, WV on my way to the McBee cemetery. Baseball: KC won, so Friday when I see PopGun with Harry Z, I catch game three of World Series. And whilst I was George SNORE-y, I heard George Noory and coast to coast talkin' 'bout mediums etc. which again brings to mind Quincy, Mass's First Spiritualist Church, I should visit again someday, especially from the spirits that came to me; but for tonight, PONETTE at French Cultural Center! (and a weekend of music at Sally O'Brien's and a German film Monday before the NEXT Gizmos world tour!)
Friday Oct 24, 2014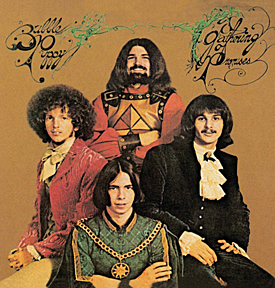 French cultural center showed PONETTE, 1996 movie, those four year olds were amazing! film discussion after; "the young actress couldn't READ yet, so she had no script, the di-rector told her her lines". kind of a sad movie, young gurl's mother dies, she believes she's coming back (aunt talks about Jesus etc.),kids reenact Christ on the cross on playground ("you are so Christlike to me-Monsieur Jean Boucher!) and Ponette goes "it is quite sad being a kid" so maybe she will grow up to wear all black and listen to the Cure, ce n'est pas? Finally after hangin' in cemetery at mother's grave, "Mother Mary comes to me", her Mother WAS resurected, or vision thereof and final message "my mother told me to always be happy". I been waitin' 20 fucken years to see this movie and glad i did! Afterwards with Gee Julie, WUNR Irish hour played a country Irish song (brogue AND pedal steel; love it! and musical roots thereof of country from Eire); I was kinda snore-y during George Norry and Coast to Coast BUT WJIB (JUST for Nathan Kaiser's grandson): 0700,Perry Como and "Glendora"! that's Bob Bittner, former programme di-rector of WADD, Brockport NY where I spun "hot smoke and sassafrass" as a high school radio class project!".....
Des (Replication Rubbers) Desmond wants me on his radio show talkin' 'bout the Boston scene as a regular; more as it happens but imagine BGN as a talkin' book"..
Sunday Oct 26, 2014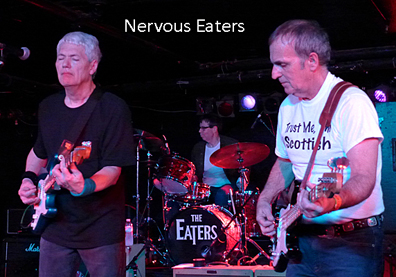 whilst watching the World Series, had two great nights of Boston rock at Sally O' Brien's; usually the 6 pm shows are full of ole hippies and looks like the Plough and Beards, but ole Rat rock has been happnin' at 9 pm! Friday was an unplugged PopGun set, Harry Z singing like Morrison-cum-Highland in a trench coat and the acoustic guitars sounding like Zeppelin III/Page/plant '94-cum-pinball wizard-era Who. "saturday night's alright for fightin'" (Elton's guitarist o' clan Jonhstone WAS born a SCOT!!!) (good guitarist too!) and I saw Richie Parsons latest project with Frank Diehler on bass and Tommy White in audience, so already it was Cantone's '78 reunion and they COULDA done an Axe reunion RIGHT there! Ritchie's new band is powerfully pop "like the Monkees with Marshalls"..oh wait! NOT my quote and was about Doom Buggies anyway, but my drift has been "caht" (Brockport NY ax-cent). Asa Brebner was truly rock-n-roll with Trick Wallace soundin' like Keith Richard/Chuck Berry on his Tele and over-all a Rockpile sound, as i told them; dave edmunds/Asa does the BEST Chuck Berry, Asa still very underated in "My baby's book". but the fucken Nervous Eaters; Alan Hebsditch on guitar and Rob Skeen on bass was 1978 Cantone's; i kvetched about payin' $3 for Eaters/La Peste/Cantone's October '78 but (Slade) "look at last night"; a BARR-gin fer $5! David boom boom band clann MacLean on drums...Supagroup! ("Supa Lungs, my Supa Gurl"-rare donovan track AND 'e's a SCOT!! like Jakc Bruce RIP). Steve Cataldo on lead might have listened to clapton on that bluesbreakers lp plus "on the avenue" alan had a lil Peter Green fleetwood mac riffin'; but besides "loretta" and the chuck berry tradeoff between both guitarist, was "Just Head"/"Go get stuffed" sounding like...that Rat 45 i heard in '78 (?)....Mad Max of Sonic Daze FUCKED UP by not seein' the Eaters in march, and after Gizmos in cleveland 1 nov, Saint Stephen tole me Eaters/Real Kids 8 nov in beverly at Spotlight Tavern! both bands still= reason i moved here, so Gee Julie and I can drive there and THEN at 1 AM toon into Coast to Coast on 680 AM, WRKO with the theme from Midnight Express...("it's getting close to Halloween, so tonight's topics are"; and lettuce not fergit Julie left Bob Bittner a message on his WJIB line to keep doin' what he's doin' as I hollered out about WADD and Brockport NY..."not mental enuff"-ooooh! as covered by Barance Whitfield! (my dream anyway)".....