11/09/2015
Monday November 2, 2015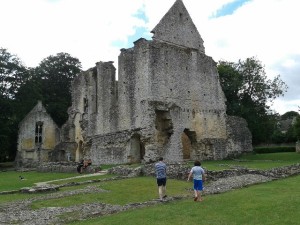 Lovell Castle

"looking tired and a little burnt" (Bob "Bear" Richert re: dave mason '73 interview in beyond our control; must I always have scorpio editors?), I DIDNT opt for the angela sawyer (WIERDO records!) open mike at midway 9 pm, but caught dallas cowboys game at flann O'Brien's. SO, AM radio worth catching: WMEX 10 pm, had a VINYL disco show! when I got up to pee at midnight, danny stiles WRCA 1330 played a spike jones Hawaiian toon that was 100% wacked! and another piss-call meant it was tyme for COAST TO COAST and Ouija boards were the subject...when it's cold and we got snow up the arse, AM radio is better'n cable tv for late night wacked out shit! didn't Creem have a tv column and the big thing was the weird canadaian stuff comin' from Worcester?!"....

on my facebook wall, a photo of a castle in England belong to LORD LOVELL...Blowfish should claim it, by Manifest Destiny! (Dictators album via James Monroe and DO see the Monroe museum in Fredericksburg, virginny; yet another Virginny-born Scottish-American president, like I should be, though "I wanna be REFLECTED!

Tuesday November 3 2015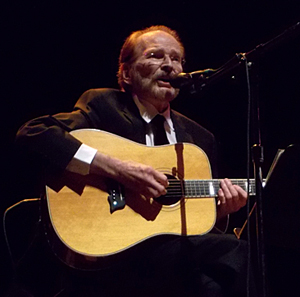 Bruce Arnold 2014 Berklee

Bruce Arnold of Orpheus sent me a friend request on facebook: "I cant find the tyme to tell" HIM: "Danke Schoen"! (ORPHEUS AND WAYNE NEWTON in same sentence; sounds like the WJIB playlist! mail in your pledge and LIKE friends and lovers of WJIB!

Bruce Arnold-Orpheus asked me "like" the Orpheus page and it IS a trip down memory lane; vietnam raging, but flower-power music...it could happen today! so like/friend Bruce and/or band, read an aj wachtel noise article and they seem like nice guys! even if "well, we were on MGM 40 years ago"; none o' THAT rock-star snobbery that I despise!"

there IS a figures on a beach facebook page: lotsa early '80s synth-pop/funny haircut/Spit on Sundays IN DETROIT memory lane! (especially if you know/love Fireking! check it out!)"

Wednesday November 4, 2015

from 2000 Joe Browns via village voice (NY Groupie News!) Nick Didkovsky covering PRETTIES FOR YOU album at the Stone in NYC; us Alice Highland guys only do love it to death through muscle of love, so this IS "wicked rare" as they say...so he sings "reflected" versus "elected"....and Tony Mann (NH's Flying '69, backed up GG Allin in NH! guitarist is Mrs. Muck's brother!) (that means Scorpio Linda, for Shore!) is -agoing; he ALSO have a Cooper cover band in NYC!"

Thursday November 5, 2015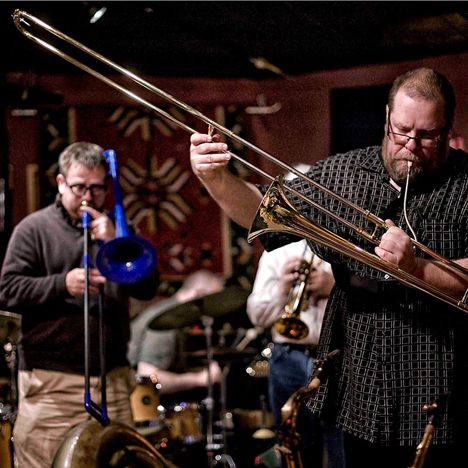 Metal Chaos Ensemble
sonics osmosis at out of the blue gallery; Dylan's "ballad of a thin man" plays over p.a. Become loveable Problem Child (I think) had flute/sax/free jazz/ lester bangs woulda dug it; fable grazer had two acoustic guitars, 6 and 12-string (with feedback!), hammered dulcimer, miles david trumpet, electric guitar; very MX-80, maybe and everyone played for 10 minutes with a set of lights like they use in sporting events! Forbes graham MAY have been a fellow playing Miles davis trumpet and also using noises off his computer; metal chaos ensemble had pots and pans, basoon, sax and lastly a guy drumming like mad and SCREAMING= first half-Japanese e.p.! you get the drift; they meet once a month, Out of the Blue is VERY 1975 Bloomington Indiana, there was a hippie-dippie section and again MX-80 were "progressive-art-noise" so I was having 40 years ago flashbacks! Good fun, y'all should go!"
Friday , November 6, 2015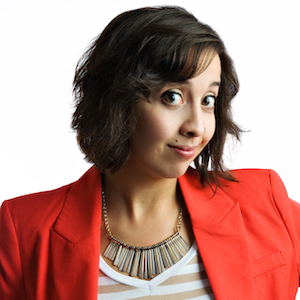 Justine - niece

being fried from Sonic Osmosis, i crashed greatly but at 0100, George Noory said "and here's my guest: JOHN FOGERTY!" yes, Creedence is a Coastie! (as is Miriam Linna!) check webpage for more and also lissen to "it came out of the sky" off willie and the poor boys! obscure, but could be true! though a 0445 caller said : "face it, all these conspiracies have been going on for years, so just deal with it and it IS entertainment hearing folks talk about it"...plus, dudes, I have NO cable and am totally solar, man! $5 AA batteries from CVS on lil radio and I recycle the fucken batteries! cue grand funk's "save the land" off E Pluribus Gizmo! (and mine and mark farner's dad, both born Michigan DO have mutual RI colonial 1600s ancestry! "I'm your captain, yee, yee, yee, yee")"

my niece Justine is dj on Rochester NY country station WBEE;7-midnight! more famous in Rochester than ole uncle Ken, wrote some Gizmos songs in high school in Brockport NY but had to move to Indiana, just like Hendrix: Seattle-UK to get "notice"...Still I'm sad.

Saturday November 7, 2015

handymen, tavern at end of world. my table was paula and mike (stewart clan!), WMFO, Tony kacynski (figures on a beach) and drummer Matt Burns who just got out of garage-rock practice with Migeul D'Amour band The SuperKools! tongue-in-cheek and cheese factor galore.

handymen ran through top 40 hits from the punk era! ("gag me with a spoon"!) let's see: alan parson project, ABC (Tony Kaczynski opened for them in '82 with Figures on a beach; check their facebook page for more '80s nostalgia!) "the young and the restless" done Ronnie James Dio style, Chris Cote can REALLY belt out them vocals! (I had to tell Tony this was from a soap opera, so, as I DID say last night: "you know your 80s synth-pop; i know my soap operas from my mother!"). doin' that Lisa Robinson Rock Scene thang (versus "doin' that scarpyard thing" by Cream!), members of Triple Thick, the Flies and Shy Five were there; this IS a musicians band, doin' "knights in white satin" and "rebel rebel' perfectly. a tale to Matt Burns/Tony kacynski; before Streets opened it was Gladstone's and once I gazed in and a bearded band of Peter Wolf look-a-likes was playin' "turning Japanese" ('81!) they were BEGGIN' me to come in! (later that year slickee boys at streets!) I told tony, who countered with "I was in Detroit then"; figures started march '81, but me: "I was wicked wasted, came from Rat on last train"; Tony: "it must have been culture shah-k!" shock being pronounced the way I "tahk"! oh, yes "here's a shoutout to everyone from Detroit; kick out the jams, mofos!"; tony raises hand and set closes with...Bob Seger's "Hollywood nights"?!?!? I exited durin' Nicolette Larson's :"gonna take a lotta love", which DID outsell Hello World in '79! (or Tony's 1979 Devo-ish demo with Rick Rolski, whom went on to be Keith Richard in the Darlings). 0100....tyme for Coast to Coast AM!"...."....

Sunday November 8, 2015

I strolled to Faneuil Hall through Haymarket singing "lonely financial zone" and "government center"; am I now KENNETHEN Richman? hardrock café, greg allen's fringe religion 8 pm. did a Korps gig last year cantab but let me say: great pop toons, great guitars, a bit of cheap trick 1979, slower toons kinda 1979 tom petty (or is this the same who/kinks/byrds riffs that= Real Kids Red star album?) but also in that what WAS I lissenin' to in 1978 feel was dictators "stay with me" and johnny burnette's "lonesome train" (BUT had Robert Gordon/link wray fresh fish special, laurel Md. '78, so...)....catch Greg Allen while you can before I do Ken Highland's Fringe Religion! (watch youtube of me as Roky Erikson with triple thick and the southern Baptist Black Oak, arkansas feel is THERE!).

so greg open for a Who tribute band and all "my people"= Gee Julie and WMFO's Paula! set list:(have copy! plus guitar picks!): who are you/cant explain/kids are alright ("Pete" had 5 guitars, used Rickenbacker on last two!)/you better you bet/baba o'riley/my wife (bassist was dressed in fine foppery, scarf, no "bippity-boppery hat" though, POGOed (Moon was kinda sedate) and could outplay Carl Biancucci with one finger!)/behind blue eyes/eminence front/join together/squeeze box/pinball wizard/see me feel me/5.15/my generation/shakin' all over/wont sound like the Jumper Cables again. (can you spot the lick I stole for "kielbasa"?). folks followed these guys from BUFFALO, so I got a response to "Go Bills!" (playing Miami 1pm!). Gee Julie and Paula were "dancing fools"; Paula claims she saw Tommy 37 tymes (Ken Russell movie) and she DID do daltry's walking movements! we got the bum's rush at 11 pm, despite tales of Paula knocking out GG Allin, then in bar part, Ken/GeeJulie/Paula all dancing to Dee-Lite's "groove is in the heart"; we ALMOST went to Machine for HEROES to "keep on dancin'"; Julie and Paula were both Elton john fans (teeny-boppers! switched from Elton '73 to JOBRIATH '74 to Gene Dante 2014!) so "Saturday night's alright for"...DANCIN'! maybe the handymen might cover some Elton..can't get ABC out of my head!".