11/22/2021
XX

Monday, November 15, 2021

"Saturnalia 13 Nov 21. Mad painter practice and next gig is Saturday 27 Nov 21 Middle East bakery. Alex Gitlin keeps giving me O. Rex flashbacks with covers ("we should call this band C. rex because of all the covers!"- Jay Gruberger, 1974 maybe). "How about "Gudbuy T' jane"? "Sugar Me' by Lynsey De Paul? Schmel herbie Hind suggested "evil woman" off of Spooky Two; I been hearin' Spooky Tooth last three years! (BGN archives). Again, as you read this, I will have sang "I'm in love" off Asa tribute volume two at the Mess Around on Sunday 21 Nov 21, so the Saturday would me my mass. ave tour! As a map geek, The plough to Middle east is 0.7 miles! "four minutes"; Gonna take a pot of Dunkin' Donuts (Box of Joe, no relation to the Dead's "Box of rain") for me to walk 3/5 of a mile in ten seconds, onc't I get my big head off my Surrealistic Pillow"....


Tuesday, November 16, 2021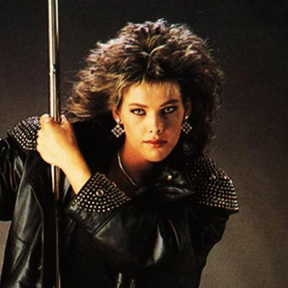 CC Catch

"Monntag ides of November 21. I am part of a '80s Euro-disco group, stuff I NEVER heard in the States and CC Catch came up as a youtube video. She was a Dutch-born german pop singer born 31 July 64; as old as hard day's Nicht. genres: "pop, synthpop, Euro disco". I fell in love with her 45 "I can lose my heart tonight" released 31 July 85, perhaps same month as Fleshtones/ Johnny and Jumper Cables/ Capture the flag. peaked at #13 in Deutschland! well, according to harry vee, the Hopelessly Obscure e.p. with "rain of death" was number ein in Bamberg BUT ICH LIEBE SCHLAGERS! (Roland Kaiser versus Ken Kaiser...hmmmm…)...wiki: song "written by Dieter Bohlen for Modern Talking,but he thought that it wasn't good enough for the band"...and ONLY mad Painter's Alex Gitlin (then still "back in the USSR") would even know of Modern talking (Dieter was in this "80s pop duo";WHAM bam thank you maam!). lastly in July '85 Mary Roos (no kin to Bob Roos of Stigmatics tho my great-grandmother Highland's New Netherlands ancestors had a uncle named Jan Roos!); her cover "Keine Trane tut mir leid (fur Eine Hand voll Zartlichkeit"). Mary Roos vinyl seven inch ("style: SCHLAGER"!) has 15 copies for sale for 57 cents! "Try some buy some"!"....

Wednesday, November 17, 2021

"Sonntag 14 Nov 21. Fell asleep lisenin to the patriots win against the browns on WAJR 740 AM (Saturday west virginia mountaineers lost; aint but two games left!) BUT before a Law and Order binge-a-thon (see why I CANT retire? as my niece Justine (she spoke to red on red when she was pre-school) "Uncle Ken you and popular culture should never meet" (this was me appraising Jersey Shore! Hey Snooki was hot, man! and J-Wow....)...so between four and five pm I DID finally see Crazy Rich Asians (IF I'd seen it in a thee-ate-er, that'd be AMC Common, at noon, near Chinatown which shows many Asian-centric movies!)(no Bollywood tho that's up to Fresh Pond where in '77 I bought ramones "sheena is a punk runker' b/w "I don't care", covered by Afrika Korps at Cantone's 21 aug 77). POINT OF ALL THIS: Sally Yeh covers Madonna's "Material Girl"! Dead People fact: Madonna's other Madonna Louise Fortin (TWICE as Quebecois as Miss Lyn!) is seventh cuzzins to Jack Kerouac; Miss Lyn cuzzins to "top of my shelf" through her Lisotte line; go to Madonna famous kin to see the Madonna- Celine Dion kinship! ok onto sally Yeh: Wikipedia says Sally is a Taiwanese-Canadian Cantopop diva and actress! "Canto pop' is "Hong Kong pop music", so imagine sugary,minor key bubblegum basically. sally born 30 sept 61 in tapei,taiwan (Ma's mother was 75 then and I wuz in North Carolina startin' Kenne-garten!) age four, 1965 (when we moved up north) she moved to Victoria, british Columbia. her discography goes back to 1980, when I played the Underground with BIG WORLD, this teen starting with "Embossing Spring"; Honest Little ma was first movie 1980. So Sally's cover of Madonna was called "200 Degrees" and to close (thank GOD!) Huff Post says "How Chinese covers of Madonna and COLDPLAY made Krazee Rich Asians"...also some bit about using the toon without Madonna's permission...she should feel flattered...noone in Asia ever covered me...once got a email from Singapore that some collector owned the $300 O. rex record".....

Thursday, November 18, 2021

"day of Wodin 17 Nov 22. celebrated Miss Lyn's birthday at Drag Bingo at drifter's Tale 7-9 pm; she took photos. I went to bingo as a kid but this is more fun! Singing drag acts and then the bingo winners enter a contest lip-synching! Music: Madonna's "material girl"; "it's rainin' men'. Winners trying to Be MOST Flamboyant and I was hootin' and hollerin' and clap me hands, stomp me feet like Jed Clampett at a Slade gig during a Greek picnic: OPA! DO check this out and let me run down next week's Mass. Ave. tour: Sunday 21 nov 21 between 6 and 7 pm I sing "I'm in love" off asa tribute volume two. Saturday Night's Alright For: mad Painter and captain easychord Middle east bakery; this is Saturday 27 Nov 21. See you there! off-line til Sunday! "Glad to see ya go"!"....
| | | |
| --- | --- | --- |
| Patti Bouree | Kenne and MIss Lyn | Kenne ready for Bingo |
Friday, November 19, 2021

Kenne's taking a couple vacation days!!!! Tune in next week for the full details.