11/16/2015
Monday November 16, 2015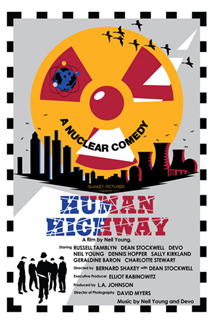 Midway pug

at Brattle, Angela Sawyer of weirdo records used my LAST day of brattle membership BUT saw a Neil Young double feature $11! so buy a brattle membership, i seen so much damn movies in a year...Angela went post-haste to her open mike at midway café 9pm Sundays but I saw 7 pm human highway and 9 pm rust never sleeps and DO NOT regret it!

the 1982 human highway is a Neil film about the end of the world, nuclear style, and music by Neil Young and DEVO!!! ok, THAT and Harry Dean Stanton is whacked out enuff, just glad I saw it! rust never sleeps is a 1978 crazy horse concert and even if Ken Kaiser and I were recording hello world and watching ramones/runaways/suicide plus me in DC with slickee boys/razz; fucken Neil STILL had it! just his guitar tone alone....and one-note solos that Solomon Gruberger hated...fall '66, 99 state street, Brockport NY, saw buffalo springfield do "for what it's worth" on dick clark and "we named ourselves after a steamroller, man"....lotsa other good Brattle films coming up soon! maybe i'll crash safely with nick blakely/Amanda Nichols!"...

If I were like Paula of WMFO or Sara of the Jeff Santos show (1510 AM), lookin' at next week's listin's and goin' out "8 days a week", here's a lil list:

sunday 22 nov., 5:30 roy sludge at Sally O'Brien's.


mon: 8 pm: fable grazer: midway.


Wednesday: flamin' groovies, brighton music hall.


Friday 9 pm: BALKAN DANCE PARTY at Sabur restaurant 212 Holland street, somerville!!!!


otherwise it's the movies for me, but bands: DO send me your listin's, and I'm always looking for gigs.....doin' the EXACT same thing I was at IU 40 years ago only this tyme not only do I review the gigs, but I play 'em too! I am also controlling this media, so today Boston, tomorrow the world!"...


Tuesday November 17, 2015

Ken and Gee Julie in JP, stopped at When Pigs Fly bakery, then Fresh Grass (?) again, lissenin' to hip-hop and eating vegetarian food and watching U Conn wimmen's basketball beat Ohio State.then I lissened to 1.4.5's cd, recorded in boston/Rochester/Syracuse! enjoyed the early '80 s recordings and I know I did some boston gigs with them after '84...coast to coast at various tymes of night, i heard how Jesus had done some secret ritual (?!?!?) sounded like borderline Masonry....ok.. and then the CALLERS were callin' in about numbers/dates/synchronicity, which I learned from my mother...George Noory's dad born in 1923, so dad's stepfather had emigrated to dee-troit in 1920; worked at Ford plant in Dearborn (actually my grandfather McCutcheon in 1923 was married to a Higgins but I'm NOT kin to Jillian at the Midway!); become a COASTIE! John Fogerty is! so's Miriam Linna! what a GREAT lineup, me/fogerty/linna jammin' on "suzie Q"...

Dick Manitoba writes that his version of Dictators is actually touring that war zone called France! keep up to date on how THAT goes down on his facebook page, but certainly "love in the middle of a firefight"!....

Wednesday November 18, 2015
Seneca White Deer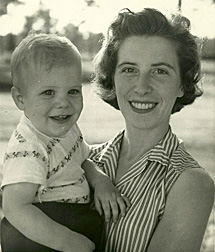 Tom and Helen

a slow news day, but from facebook, barrance whitfield on tour in SPAIN, pray for safe return; read the Herald on the MTA and in Romulus NY is a tribe of WHITE (NOT albino!) DEER; near this reserve they sell a confection of white sugar and raisin known as "white deer poop"; DO they have a facebook page! (they have a website-ed.) otherwise, WEEI (850 am) had Kentucky vs. Duke basketball and wjib (740 am) did play some Roy Orbison=Bob Bittner on WADD, Brockport NY= my brother Tom Highland's birthday! lil Tommy Highland and Ma in early '60s north Carolina, rest of Thomas Highland, colorado springs photos has his daughter's weddin'! yikes, grandchildren soon; but they WILL know their family history! (gee, wonder how)"....

Jayne Rogers (County) posts: "thank you dictators (NYC) for playing Paris! (that would be Tom Highland's birthday 18 nov 15)! "the show MUST go on" and other Gung-Ho Amerika First-isms; glad to see "stiff upper lip" and all that and cur up Red Foley's "smoke on the water" on bob bittner's wjib COUNTRY OLDIES with lines about "defeating the axis powers" etc....of course it's easy for me to sit here and be an armchair general"....


Thursday November 19, 2015
| | |
| --- | --- |
| The Flashcubes | Surfin Barge Canal |
readin' on the history of Syracuse. NY's the flashcubes (Paul Armstrong went on to 1.4.5; youtube of flashcubes in '78 on Syracuse tv!) New Math, rochester NY power-pop, but it seems in the REAL early days ('76-'77) Paul Armstrong pre-flashcubes played with some New math guys, but left and they became New Math; where: at RIT, rochester NY, where bob bittner, WJIB, graduated '71 (he just played buddy holly's "it don' matter no' mo' " this morn)...at this tyme, Ken Kaiser was at FDU, Gizmos were IU...and THAT was college-rock!"....
check THIS one out (on youtube!) from Rochester NY 1985: "let's go surfin' on the barge canal" b/w "zombie twist"! cousin al and the new generation! and all them Rochester bands are SO inbred with musical family tree; only thing missing = me!"...
Friday , November 20, 2015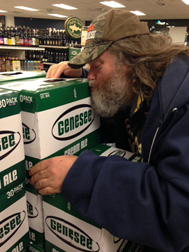 Gennesse Cream Kenne

I did a GOOD'un last nite; thought downbeat five was at O'Brien's NOT Sally O'Brien's! "Right place wrong tyme"?: "I been hoodooed"! (gotta know your Doctor John b-sides!) watched the Bruins a wee bit before I realized I was in wrong club (they refunded me my $8! that was nice...) and Bruins DID win...a lil walk down Memory Lane, common ground was Johnny D's and brighton music hall (BIG line outside) back in '83 was a biker bar named Riley's! after I "took a Dudley" (an alpo quote!), tuned into some AM radio; some conservative nut decided world war III has already began "and I predicted it 16 months ago!", George Noory, coast to coast AM had Linda Moulton Howe, always interesting and let's NOT forget (for Ken Kaiser purposes!) WJIB, Bob Bittner talkin' about the TWO WJIB facebook pages and playin' a muzak version of Bread's "baby I'm a-want you"! and as the Coasters say: "THAT is rocknroll""..

Saturday November 21, 2015

after Ken and Gee Julie got sushi from the whole foods that usedta be Hi-Lo in Jamaica plain, tooned into 1330 AM and heard Ray Charles "one mint julep"! my dad had that record! followed by the ole radio show and it was Sam Spade from 1948, the year Ma graduated Brockport high school! through the night heard the midnight comedy show (playing Lenny and the Squigtones!) then a "tyme machine" show with a lady's name (must research) playing royal teens "short shorts". oh, another good Gee Julie quote: "kenne you must be the last Luddite lissenin' to AM radio"! and when 0245 or so, George Noory plays "in-a-gadda-davida" as bumper music" on coast to coast AM: "damn straight!"".....

crystal's time machine DOES have a facebook page AND a WRCA sponsor, broadway pizza in Lowell...hey, she plays great oldies and it says midnight to 0100, that's right after peter sheinfeld rockin'with more obscure oldies...gonna be a badass winter, buy that 4-pack of AA batteries for $4.79!"...

Sunday November 22, 2015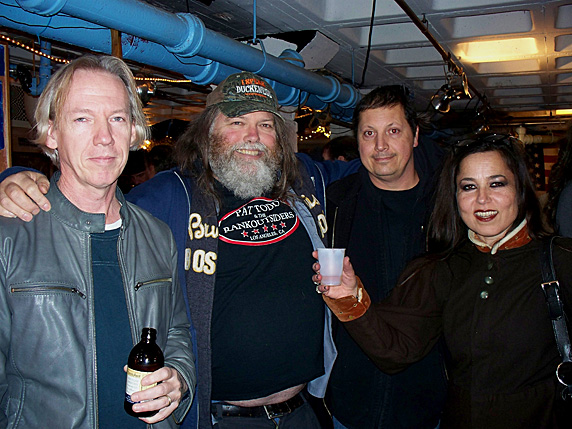 Mitch, Kenne, Henry and Sara B
Miss Lyn and I took a cab from Ryles to Store 54 as the cab driver blasted Dylan's "tombstone blues" ; common ground usedta be johnny d's, allston, bruins were playing Toronto and david bowie's hunky dory album was on cd shuffle as we ran into Keith Maurizi ("doctor cheslow"!) who hosts a blues jam in Framingham on wednesdays; as a Buffaloian, him and I discussed the Buffalo Bills, OF COURSE and a trip to Blanchard's liquor showed CASES of Genesee Cream Ale! this was actually the HEIGHT of the night, for me, since downtown Brockport NY= that one block between Blanchard's and O'Briens...poster: DRAG SHOW AT P.A."s Lounge, thursday 3 December 15!...old home week at Store 54 with Jimmy "hoodoo" Ryan with a red-haired woman (That would be Jennet Cook-ed.) who reminded me she used to date Judd Williams, who has drummed with many western NY bands and drank too much Cream Ale, maybe (and reads this column!)...mostly hangin' with Mitch and Henry from, Triple Thick (more Roky and elevators covers coming soon!), eric law (who bought first Gizmos VINYL for $2!) and sara from 1510 AM, Jeff Santos show...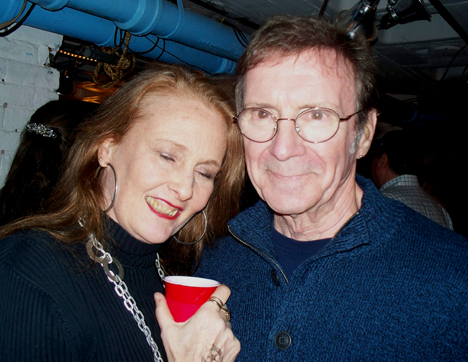 Jennet Cook and Jim Ryan
took 5 years but peasants and upper crust finally played together, peasants dressed like: Les Miserable! Pete Cassani's use of wah-wah in this trio! I heard traces of: Nugent/aerosmith (all '75, pre-Ramones), zeppelin, Free on a slow number, Grand Funk (produced in Cleveland by terry knight! THOSE albums), a toon "the aliens are trying to save us from ourselves" (is Pete a Coast to Coast AM lissener?), "skinny waitress" had a solo like Leslie West playing "freebird", "don't think twice it's alright" was Pat Todd-style "cow-punk" (musta been mah shirt and button) and ending song was "Carl Biancucci's favourite Peasants song", kinda '60s pysch, neo-Cream, maybe...more familiar Rat faces, folks buying RECORDS and the sponsor was FREE FIREWATER...hadn't seen Upper Crust in 20 years (key to city, cambridge festival thingie), I love the shtick, lookin' like Louie XVI and musically there's AC/Dc, "tie your mother down", "queen bitch"; Solomon gruberger woulda had a BALL naming all the "stolen" riffs..."everybody's equal" was nice slow r&b and they got TWO encores! I caught a 0100 Dudley Bus by Blanchard's liquor and slept til 1000 when ah tuned in WJIB country memories and Bob Bittner quoted Frederick Douglass....Carpe Diem! WWIII is a-comin', so "get it while you can"!"....