12/5/2016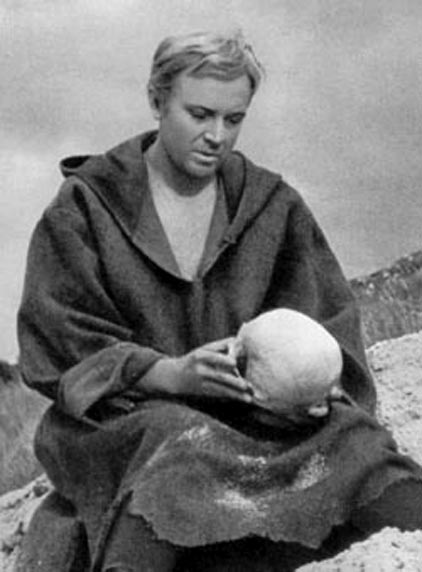 How do you say 'Yorick' in Russian?
Monday, November 28, 2016
so Saturday 26 nov 16 I show up to practice for Love and Flame early and get to hang out and jam with Gary Soprano. a LOT of Richard Nolan tails which I aint gonna tell plus we jammed on Hendrix's "wind cries mary"; Lady Caroline's entry was "Foxy Lady" Gary saw Hendrix in '68 but it was same gig as Ed Moose Savage. either way a VERY good Lou Reed cover band practice; since Fred Pineau was NOT the other guitarist, I was in charge of arrangements so Gary and I would=hunter/wagner. When I review gig next week, dig THIS: the Fools CANCELLED so the Velvet Underground cover band opens for the AEROSMITH cover band (draw the line)...hey, i liked both bands "at 19" (that's "at 17" plus two) so "My Head's in '75"!and opening with "we're gonna have a real good time together"; Patti Smith, bloomington sunday 14 march 76!".....
Tuesday, November 29, 2016
Throne of Blood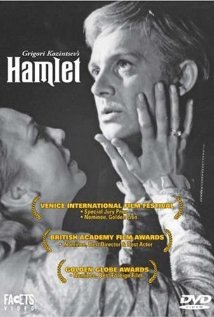 Gamlet AKA Hamlet

sittin' at Harvard square IHOP, endless pot of coffee, my I-phone V "kicks out the jams" with this $11 brattle theater double feature: Hamlet (Gamlet) and Throne of Blood. series is: The Bard Unbound. SO...just to Hopelessly Obscured (playing cantab 23 dec 16), the 1964 RUSSIAN Hamlet came out same summer as James Bond and Hard Day's Night. seeing "alas, poor Yorick; I knew him well" in black and white and Russian subtitles WOULD NOT hurt my NSA security clearance these days. A classic followed by a 1957 Kurosawa film based on MacBeth. Throne of Blood is MacBeth done SAMURAI and for 1957 Amerika First films, all I can think of at moment is Elvis! How much can I rave about Lady MacBeth as an evil samurai or the three witches only being a forest spirit OR when the MacBeth figure takes five minutes to die, arrow in neck among others (looked like a walking pin cushion; this is CAMP!). For you Jim Morrison-wanna be film students, more details on Wikipedia, just glad I DID catch this double feature and BOTH in black and white! TRUE Brattle art films like day one of that theater (OR the long departed Janus)".....

Wednesday, November 30, 2016

"Hello World! The Korps kentributes to WJIB as should you and I'm a big fan of sunday morning country music memories. From my youth in Brockport NY, sunday 27 nov 16 was JR Cash and "ring of fire' plus Glenn of clan Campbell with "where's the playground suzi". BUT wicked rare/hopelessly obscure was "don't rob another man's castle", lyrics and chords ARE online! "a man's home is his castle/even if it's a shack down by the track"; my kinda lyrics and songwriter (use Wikipedia and find-a-grave) seems to be a distant cuzzin o' Debbie Boone! wrote a shitload of classics by a woman back in '40s! SO what I maybe heard besides an RCA Camden budget album was a 1949 Eddie Arnold b-side! fucken Eddie Arnold is the best! nuthin' like a-sittin' in the chair, in a imobile home, strummin' a Gee Julie Ephiphone acoustic along with this song! the rest of the country toons also classic, as usual, fun to play along with also!"...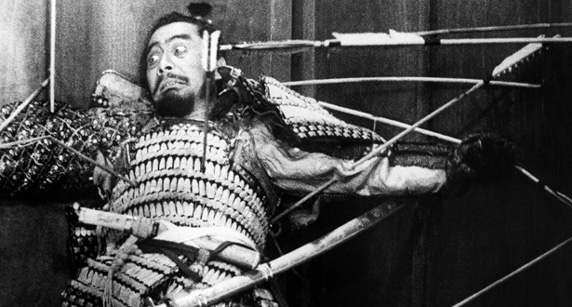 Pincushioned Mifune in Throne

Thursday, December 1, 2016

Before I head to Hull for Draw the Line/Love and flame, a dress rehearsal practice last night in the pouring rain. Traded off a lot of double guitar licks with Gary Soprano, the Count was full of record collecting facts among other things, good rhythm section in MJ quirk, bass and John Morrill, drums. I do the Detroit version of "rock and roll", so in addition to superb sax work, John Keegan did COWBELL since Count says Steve Hunter stole the riff for Detroit's version from "Mississippi queen". and lastly, I did my "Byrds-cum-Jon Macey" chords with Gary Soprano for Lady Caroline singing "femme fatale" and "as tears go by", very chimey "chimes of freedom" picking. next gig is cantab holiday party 23 dec 16 and the Count is still talking about future velvet underground cover band gigs, so stay tuned!"....

'also, Monday morning facebook newsfeed, looks like Billy Miller Norton records died on the 13th. He had been quite ill but what a 39 year love story of him and Miriam Linna; and they met at a record convention in 1977! Now THAT is true love! I wrote for Kicks as a marine in '70s and met him a few tymes in Boston; in fact first tyme was at a lyres gig at that laundermat called The Underground; he'd seen five copies of afrika korps music to kill by as $4 cutouts and a deal was tried to be made. sadly when he returned to Boston and saw me, records WERENT in cutout bin but he DID call me Mr. Afrika Korps as in "hello mister afrika korps". later on Norton records, Mj Quirk was a big customer, at our first jam (which John felice of real kids set up with, kendall café, cambridge); sunday 4 june 95: "I know billy and Miriam"; so I decided Mike was alright plus it WAS Ken Kaiser's birthday! facebook, friend Billy, read about his health and love of records AND NY mets, photos circulating of him and chesterfield kings...fucken Mo Tucker of velvet underground wrote on MY wall, expressing sympathy for Billy; I wrote on his wall "say hi to Bo Diddley for me'; right now they're playing 'do the touch" b/w "Kenne Highland at large' in rocknroll heaven, Jay gruberger on bass...waiting for me"....