12/8/2014
Sunday, Dec 7, 2014
a week later, tryin' to remember Gizmos World Tour Chicago playing the Good Vibes Festival at the Empty Bottle, Chicago.
Future/Gigs: 27 December, Ralph's in Worcester, Captain PJ benefit and June/July/September Kenne and Sonic Daze en Italia!
But, Livin' in the Past: Ken and Gee Julie leave Boston Thanksgiving day 5 pm, 0230 or somethin' was a trucker rest top where you can buy cases for your handguns and other trucker stuff. South Bend, Indiana bus stop has their airport and a cool lookin' bar!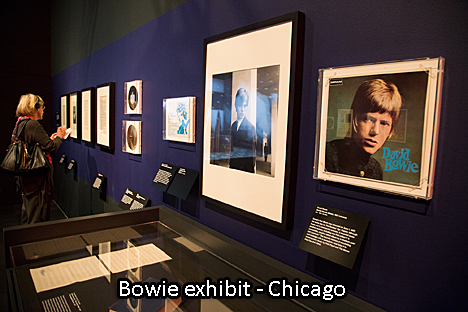 Jeremy Cargill of Ugly Things meets us and bus lag/fatigue. We tried to attend Bowie exhibit at Museum of Contemporary Art, Chicago but it was sold out! Rang up Crash Course for the Ravers WMFO and noted Bowie lyrics painted on steps of museum! 5 pm soundcheck at the Empty Bottle, met all kindsa folks. some bands from Detroit played, band before us had John Krautner that was on SubPop ( you can check out Rich Coffee's Rants and Raves to get the particulars!) he covered Crazy Elephant's "gimme gimme good lovin'".
At soundcheck I riffed on "Jean Genie" (Bowie exhibit!) with Kelsy Simpson note-for-note on her drumming (Solomon Gruberger woulda been proud!) and Rich Coffee did the two note solo note for note!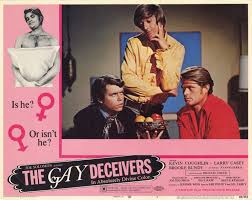 Gizmos did same set as Cleveland 1 November, me using Samuel Murphy's spare axe, "Pumpin' to playboy" put Kelsy on guitar and the lady runnin' the festival, Karissa Talanian , on drums. folks REALLY love Craig Bell's "final solution" (rocket from tombs!) . i signed some eye-talian Vulchur records.
Sunday we FINALLY saw Bowie exhibit "David Bowie Is" "a glam-rock Graceland" sez me, due to his costumes; same height as me 5'10" BUT size 28 waist vs. my 38 waist! ) also Jeremy Cargill played THE best '70s rock in car (Mott's brain capers, Free's fire and water) PLUS watched film the Gay Deceivers, two regular dudes act irregular to escape the draft ('Nam, '69); very La Cage fau Folles and Beyond the Valley of the Dolls and VERY camp!
After the gig at the Bottle, a trip back to Rochester to visit Ma and then back to Boston! Laying low for rest of year and going to Harvard Square for films plus back to work...Marvin Goldstein has BIG Gizmos plans for 2015, he WAS talking Australia! whatever happens, like my sister sez "give it to God" and as doctor Tony Evans preached: it's my "detour to destiny"! "TESTIFY!"-Bim, Obnox!