12/15/2014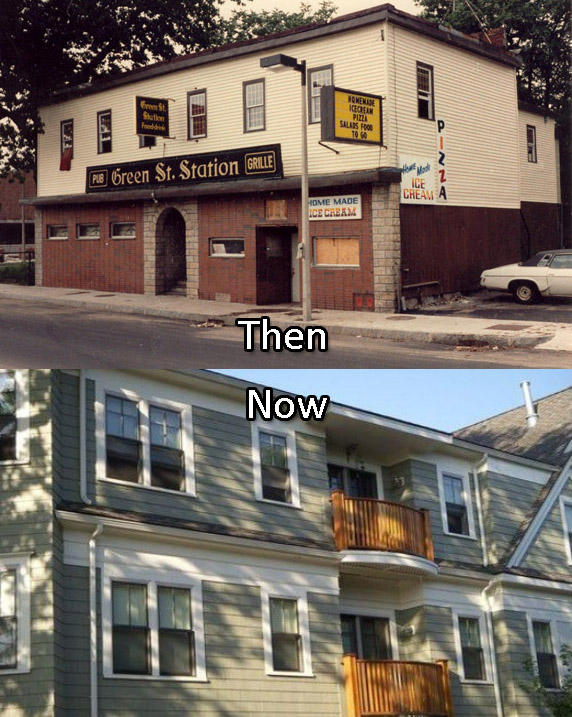 Monday, Dec 8, 2014
after walking past Green Street Condos (Cheetah Slicks and Nirvana, Green Street Station, '88?), walked down Washington Street past Doyle's (Rick Berlin-The Waiter!) and I see the Gizmobile with Indiana plates drive up, Craig Willis Bell "drivin' all night, my hands wet on the wheel". Being too Scottish to PAY $10, I help roadie (indentured servitude in my Southern heritage!) and thus is a night at Midway CAfe with X-blank-X. Opening is the Gondeliers with a guy from Godboy on guitar and Isabell Riley from Twitch/Ver-a-go-go (played my 40th birthday!) on bass. Very heavy, throbbing, ears-ringing, singer had a PIL/Rotten vocal, but fucken Isabell; WHAT a heavy bassist! (her previous guitar bands were kinda L. Reed trebly fender sound/B-52-kinda harmonies, as light as this is heavy!) Gondoliers talkin' European tour with Thalia Zedek (Dangerous Byrds),who, like me, was spectators (her tryin' to do a Kenne/Thalia/Margaret from Airplane Man gig!).
Corn Mo was a strange NYC dude: solo accordion (Ken to Thalia: "Danny Mydlack!"), plus singer-songwriter solo piano, early '70s soft-rock WJIB (there's a Bittner street in Rochester NY!); I dug him too!
LOVED Major Stars; dude that owned Twisted Village in Harvard Sqaure (got $40 for my autographed Music to Kill By vinyl album!) plus a lady sings who with Margaret Airplane Man; she had a 1969 Cold Blood/Fantasy(from Florida!)-type projection of voice and the three guitars were Plan Nine meets Eden's Children/Damnation of Adam Blessing and DUST! (read Ugly Things!) "well it's 1971, ok...." Just call me Metal Ken Saunders!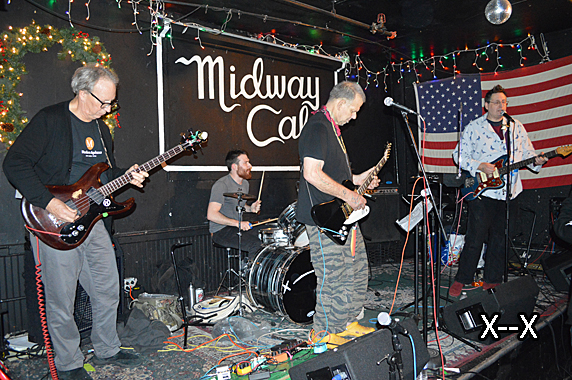 lastly X-blank-X; ONLY John D. Morton and Larry Lifeless of Kill Slug can rock Crocs the way they do! Fuck Beatle boots, man...(I only wore out mine but walked all over apalachia in 'em! too cheap to buy new pair; let's have as benefit! maybe i can aford a "Razor Face"!). a lot of Captain Beefheart music too maybe I'll say PIL/1980s Kill Slug meets Men and Volts at the Underground 1981? (reasons why members of Jetset read this crap: I talk about the old bands! from the good ole daze of Ronald Reagan! Ma's first vote in 1952 was for Eisenhower, as was 1956 and she DID NOT vote for Kenne-dy!).
John D. Morton also used a power tool on bamboo (that Webster NY's Wendy O. Williams, RIP!) and autographed it for Gee Julie, sittin' on kitchen table each morning when I have coffee in my Grecian Echoes (AM radio!) cup! a real cool tyme had by all.
Craig Willis Bell driving the band to Jersey City on Pearl Harbour Day and we look forward to more Gizmos in 2015.
27 December, Ralph's,Worcester, Carl Biancucci (Tea in China, Varulven!): "you are confirmed" for Captain PJ benefit!".
Tuesday, Dec 9, 2014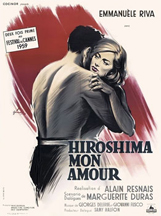 i have always loved Alain Resnais's 1959 Hiroshima Mon AMOUR at Harvard Film Archives and all that victim of the Atomic Bomb footage interspliced - "raw documentary imagery". Gee Julie's thought - No Nukes! (that was the Au Bob Pain, Harvard Square discussion post-film in two words; I'm an Amerika First hawk, she's a Dove, cue up "Mismatch" by Suicide Commandos!). Coast to Coast AM celebrated Jim Morrison's birthday by heaving a feature on him "LIKE" the Coast to Coast Am site!"
Wednesday, Dec 10, 2014
Tuesday 9 December 2014, members' holiday party at French Cultural Center, Boston.
future events: Saturday 13 December Fete des Enfants (one year I was watching Micky Mouse cartoons in French with a bunch of REAL Kids!) and Monday 15 December is a talk, Helene Berr: A Stolen Life. Gee Julie enjoyed La Vine Rouge and talked to folks who'd been to France who ARE members, like us; foods: vegetable and dip; bread and cheese and too many cookies with chocolate! Je Suis un Human Garabage DISPOSAL! (i learned "Je Suis" when i called up Les Variations office collect in may '75 and asked for a discography: "Je Suis un rock and roller" was one 45; me: "how y'all spell that"). Coast to Coast AM had sumpin' about aliens, boy do I enjoy that show! and now me and Gee Julie's Magee's favourite part of WJIB is top of the hour when Bob Bittner gives a quote from some liberal libertarian; today,0700, coffee: "Noam Choamsky says".....me, I'd rather lissen to Nim Chimsky".....
Thursday, Dec 11, 2014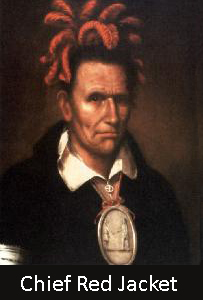 last night was "Incestry.com" (Gee Julie joke) and here's some Amerika First facts: dad's great-great grandmother in sw apaclahian Pa. was a Morris; further back uncle is the Morris that signed declaration of independence and finanaced america first revolution. also bought into the Phelps and Gorham western NY land "grab" from Chief Red Jacket - Rockport, NY and where i first learnt Beatles/Stones toons and wrote Gizmos songs. Ma calls and knew even MORE facts (age 83! a female version of me!),had been to Batavia, NY museum of Phelps and Gorham/Holland land purchase and had seen Morris's portrait (me: "that's dad's uncle!" rare records....rare relatives) plus old Red Jacket too! toss in the Indian Civil War scout Blodgett Sundown on the Alabama, NY rez...plus Dad had a Reverend Corbley ancestor killed by indians sw Pa. plus also was active in whiskey rebellion 1794...Tea Party! (well, they talk the talk, I have the lineage....yes...)...
one more FANatical fact: reading American first ancestors magazine and a sister of condemn Salem witch Rebecca Nurse moved from Salem to Salem's end, Framingham, Mass. and died right after ye first church built there early 1700s...discovered Miss Lyn's so-called Indian grandmother (can you say Elizabeth Warren,"fake Indian", me as Highland Carr?) had an uncle married a daughter of Rebecca Nurse...hmm....Salem witch trials, Miss Lyn, First Parish of Framingham....if only I'd known that in '77 (that's when we got us hitched!) If only Jimmy Harold/Richard Nolan/Mike Quaglia/John Kalishes knew of First Parish of Framingham's ties to the Salem Witch Trails! cue up my Fall albums"....
Friday, Dec 12, 2014
Amerika First, Giz-story class: Wikipedia: Red Jacket refused to sell lands west of Genesee river (where I wrote my Gizmos toons) til my dad's uncle Robert Morris "plied the braves with alcohol and the women with trinkets"; without this great Rock'n'roll swindle Ma would never have owned the land where Dad proposed to her! Poor Red Jacket, though....he "developed a drinking problem"....but without Connecticut's Heil Brockway - Brockway's Port....well, Red Jacket is in museum in Batavia, NY and Blodgett Sundown buried on the Rez near Alabama NY where Genesee beer is $19.73 a case! and this ALL - history of the Gizmos!"..