12/17/2018
Monday, December 10, 2018
Rider McCoy
day of Wodin, 5 dec 18. lil richard's birthday! whoo!! day we all moved up north from Virginny to no indoor plumbing my grandmother's house western NY! Club Linehan-a-go-go practice for friday 21 dec 18 undisclosed location, "write me" (like Aerosmith!) and John Keegan dropped me to La fabrica Central restaurant mass Ave. central square. Reggae wednesdays 10 pm featuring: Jonathon Gramling and Touissiant the Liberator alongside the Ghetto People band. a lil research and my '90s neighbour Rider McCoy is keyboards! caught up a wee bit; he JUST had a 50th at Bull McCabe (I used to clog up the Tir na Nog toilet and my Dead Poet Society girlfriend always had to plunge it) and JUNIOR RODIGAN gave him "tribute' much akin to Cub Koda liking the Gizmos, so very proud for Rider. Our '90s conversation was "I play every sunday Bill's Bar with Dub Station"; there was a refugee from "then" in band but mostly it was WERS Rockers type reggae mixed with occasional r & b toon done reggae style. from "then" Linda Garreau, my distant cuzzin, and i won tickets to Sinbad's old school '70s show (Larry fuckin' Graham on bass!!!) and one-a Sinbad's jokes was taking an american song and making it reggae, e.g. "Goodness gracious! I love Jamaica!" morphing ole cuzzin- luvin' Jerry Lee with roots/rock/reggae "foot hurt mon" Marley! After "A Hard day's night" good to relax with reggae AND since western front is closed plus no more Channel shows, I AM glad this venue exists and I DO wish Rider a long successful career! "I knew him when"...young Berklee lad".
Tuesday, December 11, 2018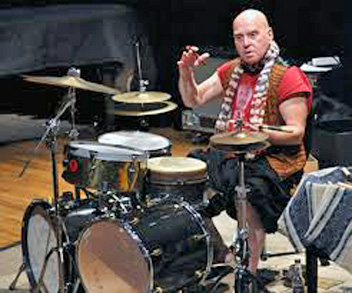 Bob Moses

Thor's Day 6 dec 18. got an invite somehow to go to Outpost 186 in inman square; i remember when it was a woman's bookstore. caught some hard bop, upright bass, drums and couple horns but the sign of a true artist; BOB MOSES. age 70 and teacher, playing in a small space like that for the LOVE of music. Been researching him (wikipedia) and if he was playing with Rahsaan Roland Kirk in his teens, he had nowhere to go but up! (I turnt onto Kirk in eighth grade; post woodstock, pre-Kent state, coz of a Kirk kover, first Tull album). He's on facebook and still plays around regular! Ok, so i got an inspiration...Outpost has a LOT of "off the beaten path" avant guard events happening so everybody: GO!! and my facebook friend Daniel Ruggiero in australia is even now (major record collector OF COURSE!) researching Bob Moses discography...a lotta jazz heavies but lp at a tyme maybe i can digest some of it for future writings...plus jazz and stream-of-concious writin' = "him like Kerouac"! "Hey beat Mon""

Wednesday, December 12, 2018
Pete Shelley

Pearl harbour day, check my facebook newsfeed and my facebook friend Glen Matlock, sex pistol, informs his "public" of passing of Pete Shelley, Buzzcock. then everyone who wasnt in the Sex Pistols chimed in. boston groupie news hung with him and y'all can see that BUT in the "give me my flowers while I'm livin'" (slim and supreme angels) let's go back to 1978....Skip Groff had THE only washington DC punk store and he employed Slickee Boy Howard Wuelfing. So I's there with Walt Disney's cuzzin Miss Lyn, probably wearing black and he's raving about the Buzzcocks! "this is like the early Who!" (I thought that was the Jam or even Ramones at childe harold in DC october '76 when i met them). So even though i never owned a Buzzcocks record, I agreed said 45 was great (2 april 75 house of guitars rochester Greg Prevost "talked" me into buying import 45 of Sparks something for the Girl with everything!) So, still sipping morning coffee and reading tributes to Pete Shelley, WMBR breakfast of champions (breakfast of chimpanzees is bananas!) Jon Bernhart played half hour solid 0800-0830 of Buzzcocks, so let me end this requiem with: Pete Shelley's legacy: THE SONGS. RIP, mate".


Thursday, December 13, 2018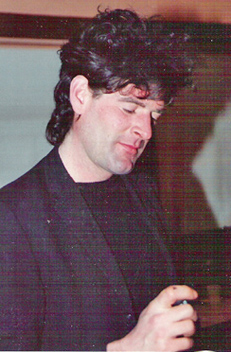 Mark Giroux

Mark Giroux's Pearl harbour birthday - that's why i always get bombed, this column COUNT V years old! Ken and Gee Julie COULD be singing "not too shabby at the abbey"; "I went down punjabi Dhaba down in Inman Square, had some tandoori chicken then i left there/ then i started stalkin' down"....CAMBRIDGE! "street/who do you think that i happen to meet" new line: "a lady that was real nice/children of paradise Linda Price!" ("thank you for calling me by my maiden name Kenne"). Agent Judy's Birthday Show! (I stole a 1369 coffee house poster to spell all names right). Johnny Blazes Luminati Trio of vocals upright bass and trombone with plunger. kinda jazzy and "that's how strong my love is" and "oh darlin'" ("still back at home with abbey road and the stones/what a drag....and when he steals posters from 1369, things are fine or is all in mah heaaaddddddd" ; "I'm a DROOG yeah!" all the young DROOGS! imagine Alex doin' the ole ultra-violence to Mott the Hoople?)...ok so Johnny Blazes excellent as was Crow Follow! this is second gig, I reviewed first so vocals and John Keegan sax = Tom Waits, Judy and Linda Price with Tim Sprague= X harmonies.....mid-70s slash=era Cali punk but NOT like Cal Cali....lastly emily grogan's daughter Sophia Belle was also excellent, high clear voice playing solo electric....hmmm....kinda like Ma? yes I WOULD see all three bands again unless "Ken, I'm only dancin'"!!".

Friday, December 14, 2018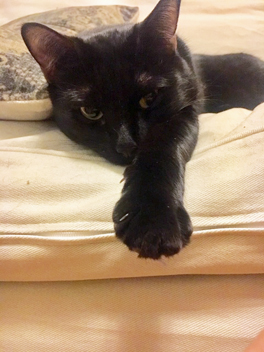 Peek-a-boo

saturday 8 dec 18 , Gee Julie plays with peek - a - boo, boston groupie black cat, takes disco nap during WZBC reggae show, then off to Zuzu for dance club. "this music is like slade's" says she and a KC and sunshine band two-fer? Iggy got so much shit for admitting in Punk magazine in '76 he liked KC, he made Patricia Ragan sneer "Iggy likes KC" ("1'-2'3-4!) and i recorded "death to disco" BUT watching millennials "do the fuckin HUSTLE" and they were born AFTER punk AND satuday night fever.....a lot of '70s disco and I dropped 100 or more pounds, got a haircut and was guarding the NSA again! taking a smoke break (her not me! that's like a Doug Allen cartoon where ET was smoking a cigarette!), "street corner talkin'" (Savoy Brown!) to Just Kids....also caught CALL OF BOOTY (like them on facebook!) they do 90s band karaoke, and besides that santana '90s hit with the good guitar solo (they're all good!) the fucken hardcore drum slammin "livin la vida loca" with that over-reverbed surf guitar lick played on mariachi trumpet (ala Procol Harum's "conquistador") played by a young lady doubled on keyboards....made my weekend, i'm writin' a week behind but as you know i'm ALWAYS at large!"