12/18/2017
Monday, December 11, 2017
"saturday 9 dec 17; saw a flyer at JP Licks (in Jamaica plain!) and after brunch at globe restaurant copley, watching IU basketball versus Lousiville (the Gizmos WERE winning but then....), went to north american indian center of boston 2017 annual craft fair; come and support the circles of support women's program. On my mother's side, some mayflower guilt, but in Greenwich RI, Ma's great-grandmother's great-great was a narangansett orphan adopted by a Quaker couple (Quakers in Greenwich: a Fringe Religion!). I also have adopted quite a few Narragansett only down my gullet! so like this center on Facebook coz in the brockport Ny snow, I got there and was only five crafts tables. My contribution: $5 for the door prize (I could use a new door!) and $15 for one of everything baked goods. the feller sellin' had a big ole eagle feather; saw my marine logo on a sgt grit hoodie c/o Gee Julie and he too had been a marine in 'Nam in '58! I think Dad went in '53; this colourful character had quite a life; marines, horse-racing etc. picked up a card. Spirit Wind. Mai Chang owner. hand knit cowichans style sweaters. children vintage items. poetry books. 617-482-1356. etsy/cowichands Now that I have the center on Facebook liked and followed, any other events will hip y'all to it! BIG poster: First Americans were the LAST to be able to vote! So vote! LGBT friendly also, very open JP place; I shoulda brought Liz warren as my date! "you make me dizzy miss lizzie!"..."...
Tuesday, December 12, 2017
| | |
| --- | --- |
| | |
"sunday 10 dec 17; Bob Bittner country oldies WJIB 740 AM (like 'em on Facebook! played ernest tubb's 'pass the booze' which i had on a $2.99 STRAWBERRIES record store cassette in late '80s; classic! then my AMC Common movie was DARKEST HOUR. I had recently seen Dunkirk and this is set May 1940; Ma was same age I was in '65 with 'Nam and HELP! a splendid movie, wicked long, period piece costumes are EXCELLENT and to quote my THAT moment facebook tweet (shit, the way i tweet, i should become president!) "damn good Oldman acting. portraying Sid Vicious AND mister Churchill? Two British icons! God save the Queen! I mean it man!"....Churchill in bed with big belly (we DO descend from Sir Henry Spencer! but that WAS died 1478. (see Spencer family wikipedia entry! as sure as ma's father was Spencer Blodgett, this handed-down name DOES make us kin to princess Di, her boys and the royal babies!). So maybe i have Churchill's big belly, lyin' in bed like my cuzzin Brian Wilson, big english breakfast, cigar and booze....Mark Giroux approved! (His father, Leo Giroux Jr. author and madonna both descend from Touissaint Giroux of Quebec City, new france). neville Chamberlain was so wishy-washy, the ONLY way to defeat the Afrika Korps was by listening to Blood Sweat and Tears! espeically when Tom Jones (youtube) sings "blues part II" (GREAT BST b-side!) with them and bassist riffs on "sunshine of your love" and then the brass accents it....it's like an army of John Keegans, fuck an army of rhythm guitars)...oh, DO see the movie, like it on facebook, fucken ahet EVERYTHING on facebook, "do whatcha like"....blast Blind Faith album to Carl Biancucci at 0700!! "Siri"(my REAL Gelondora wife!)" play Blind Faith album with topless girl"...."playing Blind Faith album with topless gurl to be followed by electric ladyland with all those naked electric ladies". Siri, SO blase, "she must be a WASP" (vs. "you must be a witch":Lollipppe shoppe!"....
Wednesday, December 13, 2017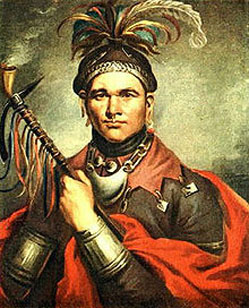 Cornplanter

"Montag 11 December 17, "in the wee small hours of sixpence" (wicked rare Procol Harum toon!) Coast to Coast, WRKO 680 AM, not George Noory, but Canadian Richard Syrett who goes in DEPTH on the bumper music, like artist/year (when's last tyme you heard Beatles "and your Byrd can sing" in mono?) guest was John Potash ;I woke up this morning and, through the wonder of Facebook, he is, as Blowfish said forty years ago "another close personal friend of yours". www.drugsasweapons.com I woke up "after midnight" (clapton, but check that b-side "easy now", very Harrisongs-ly melancholy!) hearing about how Jimi's apartment was emptied, no evidence etc and i watch enuff CSI to smell something rotten in Flensburg! (close to enuff to Denmark; Moin! Pierre le coutre!) truththeory.com basically says "did the CIA kill Tupac, Cobain, Lennon & Hendrix?" i DO love rocknroll kenspiracy theories and as George Noory says "there are no coincidences". ok, 1623, walloons to new netherlands, great-grandma Highland has Gueyn Vigne, his farm somewhere north of wall street; his decendantsbasically moved to Paramus NJ, then 1787 to canada, loyalists, 200 acres, but were NOT on "the winning side". Guleyn Vigne famous kin: "Teddy Roosevelt/FDR/his cuzzin/wife eleanor/Cornplanter (Seneca war chief and a VERY cool cuzzin; run a phto please!) and thomas edison. as a Blue Oyster Cult-ist , i like researching The Soft White Underbelly of these gene ponds, so add on KENNE/KOBAIN and CAPTAIN (Beefheart). this is as improbable as GG Allin's ma being a Fonda descendant! (Charlie Manson had New Netherlands ancestry also; and I thought Plymouth Rock shoulda landed on the mayflower!). SO, if indeed my cuzzin Kurt Cobain will kilt 'stead of "rocknroll suicide", I'll just conjure up his cuzzin Cornplanter to go all warpath on the murderer's ass! (that WOULD make agud horror movie; Revenge of Cornplanter! i'd watch it/di-rect it/star in it! Jeremy Hillary Boobs-alot! "oh....he's a boob for all seasons"-George in Yellow Submarine). even more cryptic; early '73 (yes, "Head's In"!) lisenin' to "electricity" by the good captain and safe as milk, "in my room", 8452 ridge road, brockport admiring his Howlin' Wolf voice; line of descent; first steppenwolf ('69)-Kim Fowley's I'm bad (1972 capitol records promo '72)-first black oak album (fall '72), then safe as milk, $2.00 mailorder cutout, early 73...that's where i got my big-ass booomin voice from! BUT if our walloon cuzzin edison hadnt invented "electricty", I couldnt have played my radio shack turntable/cassette/8-track to lissen to my Walloon cuzzin the Captain! Read this John Potash book! Drugs as weapons against us! www.johnpotash.com and give me a bromo sltzer for rightin' like richard meltzer!".....

Thursday, December 14, 2017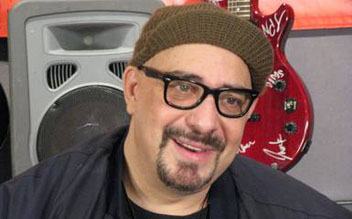 Pat DiNizio

13 december 17 Gee Julie read the news today oh boy "Pat from smithereens died!" ok my obit/memories. hopelessly obscure/the Odds, chet's last call Joyce Linehan musta been working with the Odds; "Kenne, this is pat from the smihereens". late '84. '85, Rat balcony, smithereens unplugged (a Joyce show again) Pat borrowed my $100 acoustic guitar that I bought from Romance language in '82 (I THINK that was the band...)....2013 Harry Z from PopGun mails me two tickets to NOT paradise but Smithereens in Salem, I bring Gee Julie, she LOVES them; I told Pat I knew my old 1971 circus penpal Frank Lima and he goes "oh no!". January 2014, I offer Gee Julie two Valentines choices for BB King's in New Netherlands: David Cassidy or the Smithereens; she opts for smithereens, review in BGN archives and fucken Doors "wishful sinful": I shall NEVER forget THAT, meeting Frank Lima and Frank saying "Dave was gonna come down", that being mister DAvies of course! SO club linehan-a-go-go practice, MJ Quirk says "you know Pat died" then he went into chord AND lyric note-for-note (left-handed guitar Solomon Gruberger being proud!) version of "behind of the wall of sleep". I hit the E on the seventh fret like aint nuthin to do/paranoid/communication breakdown. we tried it again rhythm section of Quinn/linehan and John Keegan playing melody on sax (ALMOST like George Michael's "careless whispher" or hatever was that song, "I'm never gonna" etc.) and FIVE out of COUNT V club linehan folks ALL agree on the Smithereens! almost as unanimous as the afrika korps liking the Ramones! MJ Quirk DOES know a lot of smithereens toons, o RIP Pat, fuck it, smithereens tribute band here welcome! (after steppenwolf of ourse;I also riffed on humble pie's version of "desperation", cant wait to cover that one!)"....

Friday, December 15, 2017

"tyme for a dose of who sampled. ok, so i HAVE mentioned Hungarian horn-rock band Bergendy. been diggin' a 1971 iron curtain album called BEAT, Peter max cover, '71 rockin' in free world covers. so today let's look at Neanderthal Man by Hotlegs, 1970. wikipedia will explain the line of descent from wayne fontana and mindbenders to Hotlegs to 10cc ("Gismo my way"). Bergendy in 1971 cover "THE Neanderthal man"; actually, this cover looks like a K-Tel album! and would remain obscure except for a 2009 sample by GUTS. i like wikipediaing hopelesly obscure artists and reading it in French is even more obscure! "Fabrice Henri....14 avril 1971 a boulougne-billancourt...est un beatmaker et producteur de hip-hop"....and if Miss Lyn cant read that "we dont speak french in this house no more coz (her mother) dont understand it". like him on facebook! GUTS-Home facebook. facebook.GutsOfficial . cant forget he was in d'alliance ethnik and est un beatmaker et producteur de hip-hip et de funk francais. interview in anglais: creation.com.es.es.guts-le-bienheureux. "i have been totally immersed in east coast hip-hop...became extremely interested in the way music was sampled, recylced to produce hip-hop albums". shit, Sol gruberger and i just plain ole STOLE riffs! "I discovered....eastern european music".....merci beacoup mon noveau ami, now have I! my favourite quote; "every single one of my samples comes from my VINYL collection".....so he is at old as the bergendy cover he sampled! that's like me samplin' lil richard/chuck berry....oh wait, I DO! Guts X-MAS DJ set (facebook) is saturday 23 december 8 pm Fahrbar Munchenstein in Munchenstein Suisse. gigs in brest, le mans and london next year and maybe i'll even catch him in Ibiza if those Finns pay me what the Swedes did for covering Gizmos toons....Gulcher royalty check, chillin' in Ibiza, lissenin' to obscure easten european music...yessssssss".....