12/21/2015
Monday December 14, 2015
| | |
| --- | --- |
| | Buena Vista musicians |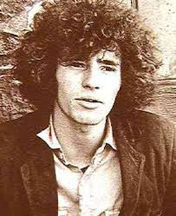 Tim Buckley

Ken and Gee Julie ran into a fellow used to work with Opium Den (annette farrington etc.); says first Thursday of every month at Boston Improv is SEXTACULAR; sounds interesting, check it out. then we adjourned to COOP bookstore (membership is only a dollar!) found a Tim AND Jeff Buckley bio, chapters bounce back and forth "reelin' in the years" (leave John Keegan's Steely Dan band out of it!) From the Beginning: Tim Buckley's grandfather came from county Cork Ireland in 1800s to Amsterdam,NY; bus DOES stop through there, industrial armpit, on way to Schenectady/Albany.."there are no coincidences": the Nugents came from co. Cork and lived near Troy, NY around same century as did the ZZ Gibbons; I debuted Hello World and "have a lark' for my cuzzin/brother Tom Highland in Troy, NY late '78; his fave album at tyme was darkness on the edge of Asbury park.

lastly Ken and Gee Julie catch Buena Vista Social Club (1999), wim wenders film, music by Ry Cooder (Tom Taber sold me in purple valley in '72 or so for a dollar)...so this is kinda Havana Beach Party (like Rat Beach party), gettin' these Cuban legends together (and those vintage '50s cars in Havana!) if this were Gulcher '75, I would grunt about the music: "sounds like Oye Como Va"...saw a 12-string somethin' brought to Cuba by Spanish troubadours! and the dude played behind his back! "take that Jimi" as Solomon Gruberger woulda said...ok, before we morph into a bargain basement O. Rextasy"....

Tuesday December 15, 2015
| | |
| --- | --- |
| Johnny and the Expressions | |
AJ wachtel wrote from the Noise and the only "gossip" I had was that in 2016 look for reunions of the Gizmos, the Korps and Johnny and the Jumper Cables. 0400 this morning lissenin' to Coast to Coast AM and they were talkin' about human/animal cloning: "when do you quit being human and become animal?" CHIMERA was mentioned; my answer is: my secret is OUT! and cue up "call me animal" off my MC5 back in the USA 8-TRACK!!!! talked with eddie B., who dj'ed at the sugar shack in '70s, today's rare soul is Johnny and the Expressions! did some research, falsetto voiced Johnny Wyatt was in a doo-wop combo called Rockett and the candles, then Johnny and the Expressions did three 45s on Josie, "something I want to tell you", great ballad, from L.A.; this 45 goes for 15 pounds, mate, so we'll have Miss Lyn do the bluidy math on 'ow much the dollar = the pound ($20.58 as of today 12/20/15- ed) ...still sounds like a rare, expensive 45!"....
Wednesday December 16, 2015
New Haven Groupie News: my great-great-grandmother Highland's grandmother was Chloe Hotchkiss; decided to further research this. Samuel Hotchkiss was from whitchurch, doddington, shropshire, 2 miles east of welsh border, midlands town, west of wolverhampton (SLADE!) and the Brummies that we call BLACK SABBATH! sailed in the HECTOR, landed boston 1637, left there after 9 months to settle new haven; were the Puritans leading a Miracle legion? Hotchkiss and future wife were whipped after being caught in act of "filthy dalliance"; decided to do some Nutmegger research; ole blue law: you COULD "put to death" an "insubordinate child"! (I'm fucked...)...then ole Hotchkiss bought land in 1652, became a lieutenant and members of Deezen and Black Souls probably trod that Nine Squares area...ok, "there are no coincidences", George Noory; 1674-1974, I sell my Count V album to Andrew c. Doback (think he had a label), I get off bus in New Haven (AFTER meeting Carl Biancucci in RI!), patched jeans and curly hair (damn I was HOT at 18; still am!), Andy takes me to meet the Tivens, swap licks with Jon and get a Rokes album..NONE of this was very Puritanical (sold Andy a buncha rare 45s also!) but I guess the irony is in 1977, also "landed" in Harvard Square, where's Ma's people the Blodgetts landed 1635 on the Increase (Dad had people on same boat too; no wonder I'm my own cuzzin!".
Thursday December 17, 2015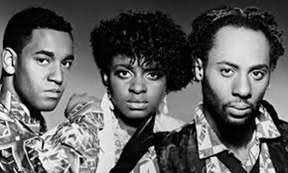 Central Line

somehow got connected to Central Line, a Brit-funk band I knew nuthin' of; formed March '78 (whilst the Korps recorded Hello World) til 1984 (Hopelessly Obscure was getting monitors thrown at them whilst covering the Litter's 'action woman"!). "walking into sunshine" made 84 on the US pop charts and they did a cover of Nat Cole's "Nature Boy" but they mostly had airplay on US black singles charts, plus US club play as the afrika korps recorded 'death to disco" and the UK singles charts. Camelle Hinds was born 1957 in Ipswich UK, where I have Knotts and Blodgett ancestors livin' in Suffolk county UK (as I write this in Suffolk county, Mass.!) born 1957; found a GREAT British website called SOULWALKING, VERY Brit-funk oriented; I guess some of this stuff was mixed with new Romantics and/or the Style Council...obscure= TFB! Typical Funk Band; also check out IMAGINATION! I've seen sealed 3/$5 vinyl albums STILL there since '80s and the covers have black blokes dressed in gold gladiator outfits! I usually buy cutouts based on the cover, so y'all "Think about it". but back to Central Line; as the Korps album produced by Bob Both, who had engineered James Brown on Polydor SANK in the charts, Central Line in 1979 were signed to mercury records! Good dance music, if like me, you're trying to lose weight/lose mind, shake a groove thang etc."....

Friday , December 18, 2015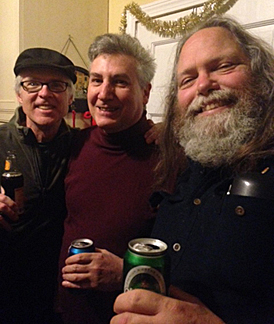 Tom White, Ken and Kenne

still researchin' Brit-funk band Central Line; 1981 album is on youtube plus a 1982 "walkin' into sunshine" video from a TV show NOT in USA; they did put out three albums and looking at cover, this vinyl is also 3/$5 cheapo records since the '80s (still sealed!)45 CAT website lists a AND B sides of both US AND UK 45s (NEVER marry a record collector!!!!) and check THIS cd: British Hustle; the sound of British Jazz-Funk from 1974 - 1982; further research shows that these Brits of Caribbean de-scent were trying to sound like American funk bands but NOT sing in American accents! an interesting genre and Ken Kaiser and I MISSED it recording "I wanna burn out in the twin cities of my mind"".

QUITE flattered Brian Young of WMFO bought the orange Kenne Highland album at Store 54; my joke (I got a million of 'em, but sadly DO NOT have as majestic a nose as Jimmy Durante!): "listening to you has been my fiasco"! (hahahhahaha!), wonder what he WILL play? a 30 year olde album still bein' dug, but again, mate, we're not bluidy Central Line or Style Council...(actually '87= HEIGHT of hair metal!!!!!! maybe that'll be next week's genre....)...

Gee Julie sent me on an NSA mission, in the rain, covert operation to Staples near State Street where I scored THE LAST box, 16 count of Mad Lib Gizmas cards; as I passed the ole State House WET, I am pretty sure my great-grandmother Highland's Rebel Purtian ancestor Herodios Long Gardiner was WHIPPED on a sunday day in May for preaching Quakerism in Weymouth; cue up Sparks:"whippings and apologies"! and LASTLY (Ken Kaiser GROANS; hey, our ancestors sailed over here on the Ann with ancestors of Jody Moore/Lester Bangs and Kill Slug...now THAT could be hell)...: COAST TO COAST AM! and what does my Motor City Guru George Noory have to say? the paranormal dating site up and running well but the new one: CONSPIRACY DATING!!!!! tyme for Brian Young to play "it's a conspiracy" off that orange Kenne record back to back with the MC5's "sister anne"! (or "human garbage disposal"/ "Future/Now"!) drive- in Saturday Saturdays on WMFO, mofo!".....

Saturday December 19, 2015

Downbeat Five at atwoods. first saw them summer 2000 Kirkland café and SO glad they're back! Jen D'Angora STILL sings like a lil "devil gate drive" Suzi Quatro and since Sol Gruberger and I saw NY Dolls/Quatro Bottom Line NYC april '74, JJ Rassler TOTALLY does some GREAT J. Thunders leads; why Solomon (RIP) WOULD love this band! Quatro singing with Dolls? Mike Yocco ALWAYS steady on bass and drummer's brother was a chandler travis bassist and I will let Miss Lyn spell Stiklunis. and the covers! (JJ rassler HAS dj'ed on WMBR's lost and found, nuff said!): "come on now" (Kinks b-side!); "out in the streets" (shragrli-las?);"it's not easy" (to figger out this Stones Aftermath cover was done on Keef's Birthday; Jen's is two days later, Gee Julie, now a NEW FAN, also a Sagittarius, "Skunk/Astrologically Speaking"!) BLOWN AWAY by Them's "could you would you" at which point, such blue-eyed soul could ONLY be equal by the Black SOULS!!; "Justine" (Don and Dewey?); the ole gospel toon "i'll fly away" (from my dutch cassette of George jones doin' gospel which I played so much it BROKE!) into a roots-rockin' gospel thang sounding SO credence-like that JJ riffed on "green river" AND "born on the bayou" (another Credence b-side!);"dum dum ditty" (gurl group?);"the good's gone" off MY GENERATION!!! YES! I was playing air guitar! (front row seat too!) and "foggy notion", JJ says "written on rivers street Cambridge in the late '60s"...read JO JO BLOG avec mon ami Jacques Ball!). next downbeat five gg IS in February lizard lounge with tarbox ramblers and "it's my sure better" than Ken and Gee Julie will be there, Hell, Michigan or frozen feet of High Water!"....

Sunday December 20, 2015

Miss Lyn & Black Souls Gizmas Party; was it the "Party of the century"? ala R. Meltzer describing a Handsome Dick Manitoba party, printed in both Gulcher and an $8 Meltzer book I got last year in Bloomington (Brett Milano, Dean of Boston rock critics likes Gizmos "21st century Gizmos fans"!) let's do the ole Lisa Robinson Rock Scene sans photos and whom WAS there etc. (Gee Julie quite sick still from "rockin' pneumonia and boogie woogie flu"); Muck/Mires/Black Souls/the Korps/Greg Allen gave me his new cd single and that second song fucken "Bangen My Gong" leading into Tony Kacynski wearing a T. Rex Slider t-shirt. at one point the kitchen had the Korps/Baby's Arm and Frenzy magazine! recreating Saturday 19 nov 77, cantones and let's NOT forget unnatural axe! Adja the Turkish queen also and a Prefab messiah...MANY rock anecdotes and y'all know I usually sit in a chair, scratchin' mah beard, and drinking water that I COULD have gotten at my place...so I DID point out WHERE Jayne County had slept, whilst Phil Spector's Gizmas album played which led into the Pee-cocks opening for Ronnie Spector at Johnny D's then Greg Allen told me 'bout playin' with Jerry Nolan (DOLLS!) in NYC, maybe and GG Allin came in "nice guy, he liked us";me: "y'all met Kevin, not GG!" Frank Rowe of Baby's Arm told me about seein' zeppelin at tea party (Zephyr with tommy bolin opening!) plus a Peter Green/Clapton jam before a Delaney and bonnie show (?) and Joe Walsh/James Gang opening...DO need to research this'un! caught a 1045 pm bus to Harvard square, made it inside before midnight, "hey hey Cinderella!" (so if she find the size 13 glass slipper I left behind, it's right next to the toilet plunger Jayne County borrowed for Toilet Love!"..