12/28/2015
Monday December 21, 2015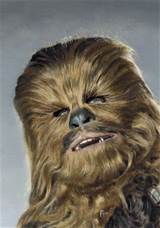 Chewbacca

"Gee Julie LOVED Star Wars; "Chewbacca is my hero! I want to go to sci-fi festivals and meet them!" should I take her to Somerville theater for sci-fi film festival on valentine's day? she sez I look like a cross between Chewbacca and galdoff.....meanwhile 0100 of course Coast to Coast AM talks of folks whom met aliens that spoke FINNISH! that must be dad's uncle Harold Darling McBee's father-in-law in Ishpeming, Michigan (who was a Finnish born blacksmith!).....speaking of dead people, my great-grandmother Highland's grandmother descends from the RI Gardiners AND Herodias Long Gardiner (Wikipedia entry ); last week was Dad's Hotchkiss ancestor gittin' whipped (NO apologies, Sparks!) in new haven but this is BOSTON groupie news, so....Herodias walked from Newport RI (to get away from Big World?) to WEYMOUTH, MASS. (Martha's Hull ancestor, my uncle way back was a radical preacher there) to preach Quaker-ism. found her court record! (gangsta granny olde school, yo! at this tyme Roxbury was settled by Ma's Yorkshire ancestors!): on 11 May 1658, for preaching Qaukerism, Herodias was whipped with a 3-fold knotted chord, then spent 14 "Days in the Hole" (eating Humble Pie?). governor john Endicott was "the man", very anti-quaker; later that year, it was a "capital crime"...(vs. a "hangin' matter")...through FANTACIAL research one afternoon, "whippin' post" and jail were at ye olde Boston Towne House, where now lies ye olde state house. distance to milk and broad = 5 minute walk or 1.5 "of a mile (in 10 seconds?) " I'm puttin' in song titles for my Gizstory lesson, but let's say 1/5 of a mile from where my ancestress was whipped, i met John Felice july '77 (219 years later!), get afrika korps a gig at cantone's, rest is Gizstory! Ken Kaiser shoulda KNOWN there was a cryptic coincidence on this but as George Noory DOES say on coast to coast: "there are no coincidences!" since my dad has DNA matches with Finland/Sverige/Norge/Viking/Chewbacca, I better practice my Finnish in case that "starman waiting in the skies", decides to "blow my mind"!"....

Tuesday December 22, 2015

been diggin' ole r&b doo-wop ballads that I first heard in '71 on art laboe's oldies but goodies original sound (same as music machine!) label: jesse belvin's "goodnight my love"; the "dreamy side" of the album...with: an 11 year old Barry White on piano in '56! (yes, this is THE future disco Barry White on a doo-wop record and the 78 (!) is played on youtube).

Gee Julie caught the Slutcracker: "new dancers, it was great, they are classically trained ballet dancers"; she loved it! Me: had on a conservative talk show and somebody was pushin' a dick cheney bio! ok, BUT..i caught Gizmo and Garfunkel's "bookends/old friends" and the author said Dick Cheney KNEW the song coz it's about growin' old etc.; next they'll say him and bill Clinton didn't inhale....and COAST TO COAST AM ALWAYS has something interesting to get you through the winter night..a "eat naturally, eschew commercial medicine" fellow said we humans have a life expectancy of 120 years but only make it to 80! George Noory said the older he got, the BETTER he feels and i will even acknowledge the Gee Julie diet coz I DO feel better approaching 60 than I did at 50; maybe Dick Cheney and I will smoke a doobie, brother and lissen to Simon and Garfunkel with Bob Bittner of WJIB! I really DID love that Bookends lp in '69 and had said poster on wall in jr. high, whilst SUNY Brockport college hippies like Bob Richert pre-Gulcher probably did also!".....

Wednesday December 23, 2015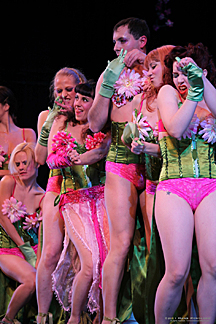 Slutcracker

on youtube northern soul: Wayne Gibson covering "under my thumb"; vocal is somewhere between Tom Jones and Chris Farlowe, keyboards sound like when JIMMY WINSTON was in small faces; THIS version custom-made soundalike for 1983 Prime Movers and/or Black Souls! so check it out! Gee Julie had me check out SLUTCRACKER program and u'm actually facebook friends with Dinah Deville and Honey Pie whom did burlesque on Mondays at midway with roxy shake whilst the dj played "amerika first" off a comp I autographed; so some Slutcrackers are Gizmos fans (?!). lastly, Eddie B. from the Sugar Shack, on retirement, gave work a visit; says Soul -le- -lu- jah has eli paperboy reed and claude money spinning and AT AGE 71, he's goin' out dancin' to rare soul 45s with Jimmy Boticelli (a fan of "Best Bette" and whom also had a lost and found dj slot); as the youngest one there, I MAY join them!".....

did some research: Wayne Gibson has a Wikipedia page AND discography and though I knew naught of this blue-eyed soul British singer, he was produced by Shel talmy...meaning members of Prime Movers/Black Souls should SHIRLEY (and LEE?!?!?!?) check 'em out!"..

"here's a google book for record geeks; "THE PEOPLE'S SONGS: THE STORY OF MODERN BRITAIN in 50 records (stuart Maconie, 2013). "Northern soul records were obscure flopped US records" that gained collector cultdom; witness the Gizmos or any record I did with Ken Kaiser! Northern soul coz the discotechs were in the north of England like the VA VA in Bolton; ironically Ma's great-great-grandmother Blodgett was a Barlow, the line goes back to BOLTON! but Ma's Barlow came over in Winthrop's fleet and subsequent generations "borrowed" a horse to go from Malden to Northampton and then Ma's great-great-great was at Johnny Burgoyne's surrender in John Powhida-land....the Cowsill name comes from Manchester...maybe I could dance an all-nighter with Susan Cowsill? enuff joking, of interest to Boston Groupie News fans is...the Bay City Rollers? close AND Scottish, but the PUNK chapter..."punk meant prostitute and first found in 1596 England (I think the Blodgetts owned an inn in stowmarket-on-Hadley, Suffolk county UK) and the phrase is TWICE used in Shakespeare's measure for measure! I damn sure don't remember it (or anythin' other'n "just like romeo and Juliet" or MACBEEth) but some interesting facts for y'all Justin Case y' dinna care! when the Grand Funk IS that BGN trivia party? it's winter, let's schedule it on another snow day! "in the winter of my discontent"...and let's quote from "King Lear" at the ass end of "I am the walrus"!"....

been on a wee bit of a northern soul kick, mates, so check this: Jimmy James "a man like me" (youtube): chorus is nicked from "come on Eileen", a Dexy toon enjoyed in early '83 by a now deceased girlfriend of mine; when "Eileen" was hit, hopelessly obscure were recording "she's my best bette" (13 feb 83)...either way this IS a great Northern soul track also, comments about kevin Rowland are funny in a British sort of way ("this track is brill!" etc.)".....


Thursday December 24, 2015

Gee Julie went to regent thee-ate-er to see the Charles Laquidara documentary; she had been a WBCN intern. said movie was good, talked to the Bieber fellow, whom I think owned the Boston Phoenix (NO - ED). saw assorted folks there also. I know I read a WBCN book on late '60s and first song they played was Cream's "I feel Free" (?) so no doubt about their influence with classic '60s rock ala WCMF, Rochester NY and WNEW, NYC. and lettuce not fergit Johnny and the Jumper cables seemed to have a lot of WBCN airplay and folks still talk about the 1989 Rumble. I kinda woulda gone but lissenin' to Northern Soul and drinkin' coffee"....

"and WHAT wit and wisdom have I for ye eve of Christ's mass? Know ye Christmas and ALL drunken, glutten holidays were BANNED in ye Massachusetts from may 1659 (dad's quaker ancestress whipped a year previous near Cantone's!) til 1681. AS USUAL (and I told Gee Julie I'd only bore her slightly with this), Ma's Blodgett ancestors were in north Woburn (where Miss Lyn and I have mutual Pierce ancestors). in 1670, a baby was born without a back OR a breastbone; this head/neck/arms/legs "monstrosity" was because of "belief in baptism!" witness: Goodwife "Bloghead"; yep, ma's granny 8 generations back! christimas was banned that year also...who was the minister then; Rev. Carter, whose descendants Bethia Carter were accused of witchcraft, but AFTER the Christmas ban. 1691, Goodwife "Bloghead's" husband, Samuel Blodgett was a selectman, so he woulda kinda had sumpin' to say on this witchcraft case and his son Thomas (of Lexington, PRE-Terry Brenner!) was 20 years old before he celebrated ye christmas! 24 December 70, Helen Blodgett Highland, descendant of Woburn Puritans buys ye first-borne Prodigal Son a $9 Sears guitar; XMAS eve we were on ridge road in Clarkson NY congregational church (which descends from ye Puritan church!) and I was singin' hymns; Christmas day, barely with an E string in too, I attempt to learn "8 miles high" and John dawson Winter III (his mother and mine descend from founders of Hartford, Ct.!) "I'm YOURS AND I'M HERS";SO, know ye, my Puritan ancestors, I DID and HAVE played ye Devil's Music on ye Sabbath! (DRUNKEN, FORINCATION, GOT THE WHOLE DAMN ALPHABET AROUND MAN NECK!)"....

Friday , December 25, 2015

Merry Christmas

Saturday December 26, 2015

Gizmas: Grecian echoes WNTN, I DO pledge to them and had day off to actually LISSEN;fun= jammin' along with bouzouki (me on guitar) and they stay in the one and it sounds like the needle's stuck on the solo of "mister you're a better man than I";showed off my (Giztar) PROWESS to the half-Greek Gee Julie raving "THIS is how Jeff Beck woulda played it!"...I DO recommend Rami's kosher food open til 3 pm on Christmas already! but almost every movie at Coolidge corner SOLD OUT! except: 345 pm of the Danish Girl! Go see it, it REALLY happened, great melodramatic orchestration, Copenhagen is beautiful in 1926 (926 AD was all Vikings!) the artist's husband who gets the sex-change operation goes to DRESEDEN, DEUTSCHLAND (copies of HELLO WORLD in Flensburg!) but this is the Germany of Cabaret; the 1933 Man into Woman book SURELY got burnt in schickelgruber's Deutschland; must research further! Gee Julie got me KANZI-the ape at the brink of the human mind; good to read about Nim Chimsky AND Noam Choamsky whilst eating Jab Chat at YASU (Korean), whom, sadly, close forever 31 dec 75, 40th anniversary of "refrigerator rappin'" (AND in that 40 years I've actually expanded my cultural and cusine interests, though I'm still a trash-plate eatin' redneck stoner townie eatin' at the Brockport Diner)...lastly, check out SARAH COLLINS on youtube, she had a channel and a "like" page";sings in a northern soul band and "from Yorkshire" (Ma's Drapers, like Sylvia plath's 'usband from 'eptonstall!). comments: "this is brill", "you sound like Lulu", "what a chocolate voice" (hey amerika first, mofos! even if they ARE speaking English or is it British?) Doppelganger: Kim Ackland in Black Souls! (maybe a long-lost cuzzin? git a DNA test!) Her band covers Northern soul songs...think i'll lissen to some right now!"....

Sunday December 27, 2015

A Hard Day's Night but at 8 pm, caught my facebook friend Jimmy Jay, WMEX, playing Buddy Holly's 'words of love";Beatles VI version pretty close with that lil lick, chords are "blitzkrieg bop" and harmonies and "that lil lick" are SO Real Kids! in '78 Blowfish told me "my best friend's girlfriend" was "wild weekend" and he's right but the solo is 1976 Ken Highland first Gizmos e.p.! (I always did like that '50s stuff...)..followed by "love can make you happy" by mercy! Vinyl grooves is the 8-10 pm disco show playing disco, Philly and Motown, which there WAS a lot of (ALL on WMEX IN MONO, man!) and bary white's "you're my first, my last" etc. AND "soul masokka"! (spelling). a Thursday 13 sept 73 article by vince aletti coined the phrase "disco" (I used to read his soul columns!);that day me, ALAN BAASE and John J. Pusateri were in printin' class and "we're an American band" was #1. diggin' all that "proto-disco": as much as I dig "proto-punk"! did afrika korps really record "death to disko" with dr. demento airplay? lastly, COAST TO COAST, the Canadian whom does the CONSPICACY SHOW (740 AM, ZUMA radio TORONTO, I can pick it up at Ma's house!) said the British Invasion WAS a conspiracy to "dumb down America" and Britian can take back her colony! also when plastic ono band did Live peace in Toronto (GREAT ALBUM!) Lennon met with Marshall McLuhan who said "you've been duped";John quits Beatles shortly thereafter! 0435, secret societies, John Lennon assassination conspiracies..."excuse me while I light my spliff" ("spliff"!) and if THAT aint the way to rock in 2016....see y'all next year!".....