12/29/2014
Saturday, Dec 20, 2014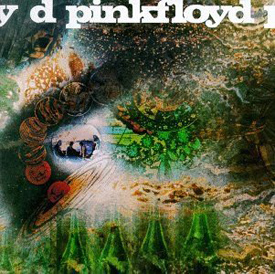 Ken and Gee Julie drivin' to Whole Foods in Jamaica Plain with a two-fer on WZLX of THE NUGE! "stranglehold" into "free-for all"! though no meat products were bought that night, but healthy food for the Port Charles Quintet/Boston Groupie News Christmas party. I declared it wasn't cool til Brett Milano was there; he was, it was "hip". BUT whilst Julie a-cookin', me a-playin', 7pm, WZLX to ALICE COOPER at dj on WZLX with his Highland sense of humour plus "manic depression" by hendrix and "paranoid" by Black Sabbath AND "I only liked saucerful of secrets and pipers at gates of dawn by Pink Floyd; THEY SHOULD HAVE CHANGED THEIR NAME";(eye-talics MINE and since Terry-dactyl at party reads this, PLEASE note the Barrett-era Pink Floyd influence on first two Cooper albums, Pretties For Easy action!).
Because Al of Jetset likes me to mention all the ole bands, peeps at party: Prime Movers, the Korps, V, Tea in china, the daughters, figures on a beach, My Own Worst Turkish Queen (a mash-up!), a Pre-Fab messiah, WMBR goth dj and if i forgot you; TUFF SHIT!
MIIIIISSSSTTTER Carl Biancucci gave me lowdown on Captain PJ benefit; 1/2 hour sets and since Ken Kaiser WAS wearing his WJIB t-shirt (bob bittner sunday country oldies, Loretta Lynn 'you ain't woman enuff to take mah man";"and folks that was VINYL from 1966, remember records?"program di-rection WADD Brockport NY early '70s!);
Captain PJ set-list: first three Gizmos eps, both Korps lps, "best bette', hopelessly obscure e.p. and then pretend i died in a bathtub at the age of 27...a GREAT party, everyone better behaved than Handsome Dick Manitoba at an R. Meltzer party in Gulcher #0, 1975, MC5 on cover (other note; my facebook "friend", dennis "machine gun" thompson on his blog writin' the MC5 story in his own words! AND the Coop playin' stooges "i wanna be your dog" on WZLX...SUCH a breath of fresh on that stale-ass classic rock station; to quote Metal Mike Zappa: "Get off the air" and "kill ugly radio"!"....."
Monday, Dec 22, 2014
after lissenin' to the Steelers WIN on WAJR. morgantown, west virginny (that's dad's father's roots), lissened to WJIB 740 AM, crooners and big bands noon til midnight sunday, which is my mother's music.
Now to explain how dad was my cuzzin; both parents descend from William and Thomas Spencer, two brothers founded Hartford, CT. Ma and my great-grandmother Highland were sixth cousins, thus Ma married her 6th cuzzin thrice removed. (and first tyme i picked up a banjo in Maine, I could "deliverance"!) so i'm seventh cuzzin to dad's ma and 7th cuzzzin once remove to my own dad and since i only leave a discography and no progeny; I AINT my own grandpa!"......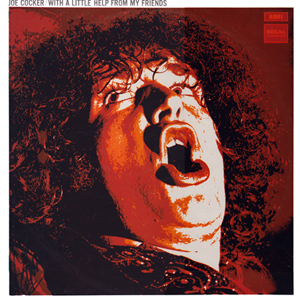 Joe Cocker RIP; many of my classic-rock heroes dying, but they've "had a good run", as they say, so, in precise modern lovers order from Joe Cocker wikipedia discography with EXACT DATES: October '68, 7th grade and i'm a Beatlemaniac, so this HEAVY cover of "with a little help from my friends" put the kibosh on Ringo, for sure....that was WCMF, Rochester NY (neo-WBCN for Boston townies) and first Cocker lp released 23 april 69 (maybe- first tyme i heard Led Zeppelin when BOB BITTNER, an RIT student, was workin' for 'CMF)....woodstock was auguste '69, man, 8th grade and i dug all the heavy sounds, man....September '69 "delta lady" released and being expatriated from Virginia to NY 5 years previous, i liked ANYTHING (the band/elton's tumbleweed) with a Southern theme, so "Delta"- missippi = south; and i LOVED Leon Russell's drawl when he sng! ok, second Joe Cocker lp released November '69, pretty sure my future stepbrother had it; but April '70, age 14, and WCMF played "the letter" and Joe sounded SO Ray Charles (my Dad's favourite song was Ray's "Born to Lose" which I HAVE sang on his grave in arlington virginia!) = me as bonafide Cocker fan.
BUT i DID buy the "high tyme we went" 45, may '71 release, but october '71 bought Stooges Funhouse and two years later was buyin' MC5's HIGH TYME $1.27 june '73 (what'd i look like? see my Johnny Rivers high school yearbook photo!) ok, so THAT is MY tribute to Joe, i dug every lp up to Mad Dogs, so RIP, you Yorkshireman".....
Tuesday, Dec 23, 2014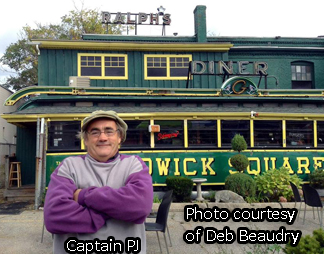 Ida May: Kenne at Ralph's Diner, Captain PJ benefit 955 pm til 1025 pm, followed by MOTO! such a great night that'll be! otherwise, work/sleep, Coast to Coast AM and morning coffee with WJIB (Bob Bittner fact, from some rochester radio groups: when I was in high school, say fall 1970, got first guitar christmas 1970, RIT student Bob Bittner had a saturday show on WCMF, rochester! that WJIB fact JUST for Ken Kaiser, who, saturday, for PJ, is playing Gizmos/Korps/hopelessly obscure toons, Ralph's Dinner, Worcester. WJIB song of the day is...."THAT BOY" BRITISH flip-side of "i want to hold your hand" (Beatles, not Moving sidewalks), which if you speed it up is "I love you laurie"-Ken Kaiser, Kleen-kut, but at regular tempo, Wikipedia sez John Lennon based it on a 1961 Miracles b-side! which i never heard, so read Wikipedia, cue up the goddam record on youtube, excuse me while i light my spliff ("spliff!") and live the life of SOME Gizmos".....
youtube from Mad Max; Sonic Daze covering "Best Bette" in Rome! also footage has a GREAT italian band, imagine Genya Raven fronting the Dead Boys! ITALY rocks!"....
Wednesday, Dec 24, 2014
Matthew Griffin wrote about Captain PJ benefit in Worcester Magazine, I have a paragraph (though Mr. Ken never talks unless he has something to say! And there's a Go Fund Me page for donations to Captain PJ while he recuperates from his stroke. also;"like" the Bergen swamp preservation society" on facebook, inspiration for "creature from the bergen swamp"! (500 copies of five beers ahead of his tyme on staton park!)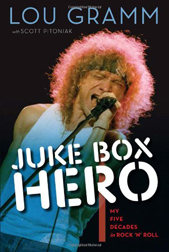 let me also mention you CAN read Lou Gramm's bio Jukebox Hero on-line! Excitement to me because I know EVERY local rochester NY reference! right before Black Sheep (Lou as Paul Rodgers) went to record "stick around" in NYC, they played Brockport NY high school december '73, using our boy's locker room as dressing room; sadly 23 year old Louis Grammatico of Gates-Chili, NY talking to 17 year Ken Highland of Brockport NY after BHS concert (basically set list WAS Free Live) is NOT mentioned, but WILL be mentioned in my upcoming "bio" (i.e. everytyme i tell a story) PLUS the May 1974, let's cut school and go to House of Guitars, 18 year old Ken Highland meets 18 year old Greg Prevost....Rochester Rocks! ever since Mitch Miller....
more facts about Lou Gramm bio; he was in NYC recording black sheep's "stick around" (an "all right now" rip-off) for chrysalis and gets to hang with John Lennon and play pool....ok, that trumps meeting a young Ken Highland at brockport high BEFORE they went to NYC to record for chrysalis coz they were rock stars....and that month, december '73, Bob Bittner was STILL at WADD, brockport NY (maybe i was on-air at that station june '74 as part of brockport high radio club, one month after meeting st. john fisher college kid Greg Prevost....did i mention april '74 me and Sol Gruberger record-shopping in the Village and seeing Todd and Bebe walkin' about?"......

Friday, Dec 26, 2014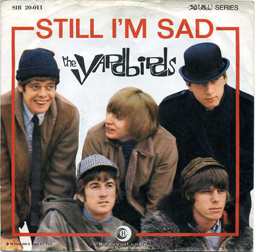 Merry Gizmas services at greek church on parker street, music is EXCELLENT, the cantor chants out "still i'm sad" and when they mix in talking with chanting=Velvets "murder mystery"!; dinner at Mary Chung's central square and (til 30 december!), Bill Murray double features at Brattle! Ghost Busters and Scrooged had EXCELLENT '80s soundtracks (the kind Alice Cooper would play on WZLX;i.e. "and this is from TOP GUN: "Tuff Enuff"! yikes! the '80s!);also '80s hair on Sigourney Weaver, people smoking, happy, fun, camp and in case I don' write til next week, Captain PJ benefit at Ralph's in worcester saturday night!"....