The BGN News Archive
January 13, 2014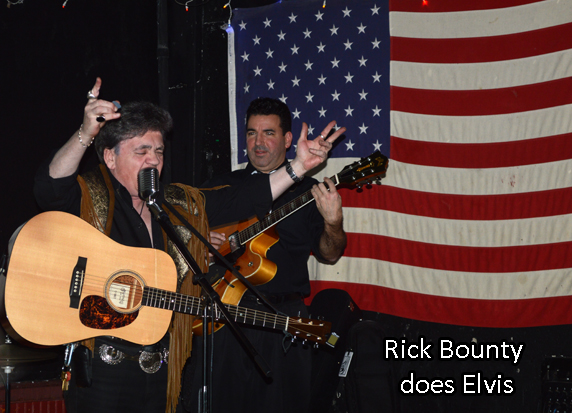 This dark and dank week deserved a perk up and the DJ Easy Ed Rockabilly Showcase at the Midway seemed made to order. You can't be in a bad mood with a room full of people celebrating Elvis's birthday - just impossible. It even gets better as we see a screen on stage showing Elvis movie trailers.

The Red Pennys had our attention just with the amber lighted bass drum, not to down play the music. They were no flash comfy performers. They won you over with strong grooves rather than wild energy. The stand up bass is the main feature in this. The drummer is to play all three sets this evening. The guitar player has a cool orange Gretch with a sparkly pick guard.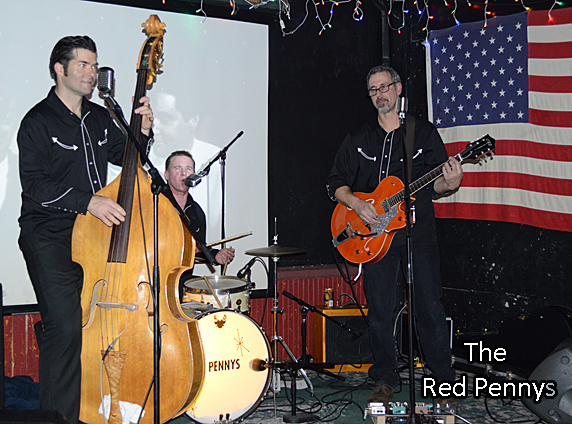 In between sets we get primo record selection from DJ Easy Ed who does shows all over New England similar to tonight's. He cracks me up when he monitors his turntables with a retro princess phone.
The main attraction is Rick Bounty a New Hampshire native that had some success in the 50's. Tonight he's doing mostly Elvis in a Birthday tribute. He brings a lot to the songs; more than or maybe different than a younger performer would. He has some experience in the voice that brings some heft to the lyrics. He says he has a cold but his voice carries all the songs in the set right to the end. The backup group was the Jay-Walkers who are on the bill. At times it seemed like Chuck Berry with the backup group sort of situation. More rehearsal would have helped but that's not the way these things work and outside of a few lost chords and less than note perfect versions we got some spirited covers that never lost the groove. It was a long set. Once Rick gets on stage it hard to get him off, I think. He obviously loves performing!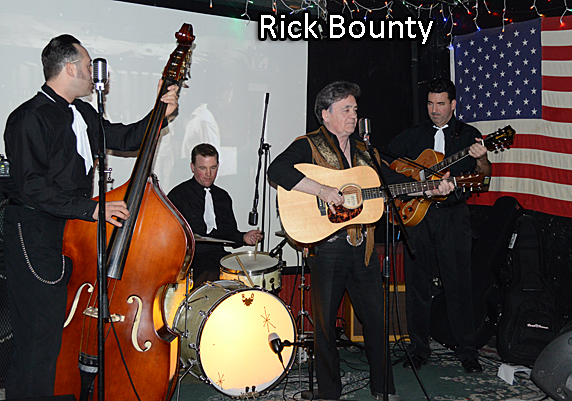 After some more DJ Easy Ed we get the Jay Walkers back on stage now with their regular singer Leah. She looks cool and has a large voice coming out of a diminutive frame. As we head out I remember that 25 years ago I saw an Elvis impersonator up the street from here at the Green Street Station. That was the legendary Golden Joe Baker ..another Golden Joe Baker photo. That was fun too. Elvis is always a source of entertainment even at this date…and till forever, I'd guess.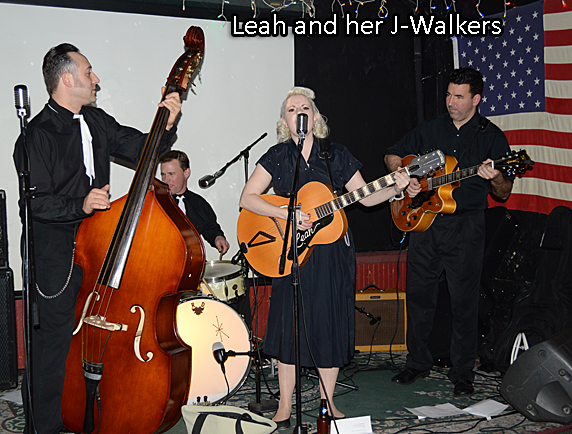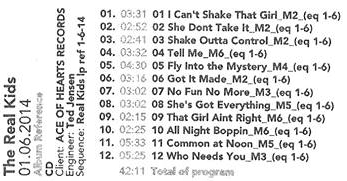 NEWS: After the Real Kids gig two weeks ago Rick Harte went to NYC on January 6 and 7 to master the new songs for the CD. A few days later he posted on Facebook that it had been done. A short phone interview revealed a lot. Rick said that the set we heard at the Middle East was essentially the CD. That means it will have the cover of the Jonathan Richmond song and the Kinks She's Got Everything
It also means that the slower tempos we heard are now preferred by John Felice. John wants a slow pre-punk tempo that still has intensity. The songs will also have (in moderation) some Hammond organ, lap steel and mandolin in addition to the core band instrument line up.
They are looking at this almost as a follow up to the first album just a few decades late. Rick revealed that he went to school with Billy Borgioli. It seems to me everything is lined up perfectly for this CD and the large crowd at the Middle East was proof that people still care a lot to what the Real Kids do.
And here's some excellent reading for you: Cornell University did a study on mosh pits. Ultra cool videos accompany the science. Very interesting!!!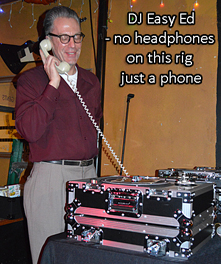 So there's MORE rumblings about the state of the clubs in town...and not just openings and closings. From Vanyaland we learned that The Middle East announced this week that they changed booking personnel. New guy downstairs is Lionel Brown who founded Onslaught Entertainment. And TT's recently changed booking personnel as well...new guy there is DJ David Virr.
Randi Millman is now booking the Atwoods Tavern in Cambridge/Central Square.
Full Scene Ahead is a new two man org that is setting up a network that will foster gigs and new bands. The guys are Dave Crespo and David Cupps. The main clubs they are dealing with are TT's, PA's, Cantab and McGann's. McGann's is on Portland St in North Station, not that far from where Chet's was.
But as far as the state of clubs and performance venues: There's a short write up with some good links on Vanyaland (published by former Boston Phoenix music editor Michael Marotta).
And created on 12/28/13 Save Our Scene is a Facebook site designed to be "A sounding board for local Massachusetts artists and musicians to voice their concerns and ideas on how to create a stronger arts community" There's lots of ideas being shared there and they are encouraging people to go to the Arts and Culture Public Hearing: Saturday, January 25, 2014 9:30-11:30 AM at the Copley Square Boston Public Library.
and don't forget: !! Jim Seery (Triple Thick) is now booking bands on Wednesday and Thursdays at a new space under Tasty Burger in Harvard Square - its the old Jonathan Swift's space. Jim says it has high ceilings and 150 seating capacity. If you want to play there contact Jim at jimseerybooking at gmail.com. Jim also books the Plough and you can keep up on the goings on of both places at his FB page.
And ARCH (Allston Rock City Hall) created by the team at Studio 52 has an FB page so you can keep up-to-date on what's happening there.
Remember The Kirkland that used to house Club Bohemia (now at the Cantab) it is now up and running with a new trendy restaurant with a well known chef. It's called The Kirkland Tap and Trotter.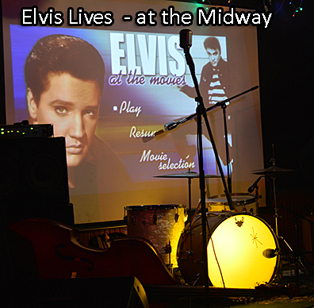 IMPORTANT: Bob Colby is putting together a Benefit for Mary Lou Lord on March 8...from the Facebook page for the event:
"Few people have done more over the years to support the local music scene than my dear friend MARY LOU LORD. As you may be aware, Mary Lou had a bad fall a few months ago and broke numerous bones. Due to a month's stay in a top-notch rehabilitation facility and follow-up therapy, she is back on her feet physically, but not financially. Luckily, most of this was covered (or else nothing we could do would make much of a dent, as anyone who has seen a hospital bill in recent years can attest), but she can definitely still use our help!
So, I am glad to announce that there will be a benefit show for Mary Lou at Midway Cafe on SAT, MAR 8. The lineup will consist of both long-time friends of Mary Lou, plus newer acts that she has been championing. The show will go from 9:00 PM till 1:30 AM. We will be doing short sets (20-25 min), so expect a number of acts in addition to this first list:
My Own Worst Enemy (it's also Sue's birthday!)
Kingdom of Love (featuring Linda Viens and Rich Lamphear)
Hilken Macini (acoustic)
Love Love (featuring Chris Toppin and Jefferson Davis)
So Sol (Latin/Americana)
Matt Minigell (brilliant young singer/songwriter)
At Mary Lou's request, the cover has been set low ($5) so everyone who wants to help can afford to come. However, we will have a donation bucket as well, and we encourage you to contribute as much as you can if you are able to do so. More details as they are worked out."
OK here's some gigs coming up:
This Friday 1/17 Brian Young, Crash Course for Ravers, who has a whole career going on as a 'host' will be the host at the Cracker/Camper von Beethoven show at the Middle East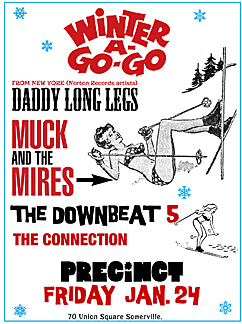 Terry Kitchen will be appearing, with special guest Rick Berlin, at Somerville Armory Cafe Friday Jan 17 for an evening combining spoken word and music. Kitchen will be reading from his recent novel Next Big Thing. For the music portion of his set, Kitchen will be joined by members of his '80s band Loose Ties and other guests for an "unplugged" cabaret-style performance. The concert begins at 8 PM and admission is $10. The Armory Cafe is at 191 Highland Avenue, Somerville. For more information call 617-718-2191 or visit artsatthearmory.org.
Saturday Jan 18th tune in to A Crash Course for Ravers 1-4 WMFO 91.5FM - They will have Liz Borden as a guest on the show!
And here's what should be a very interesting night: Saturday January 18th at Club Bohemia at the Cantab...Foxpass is on at 10, Funeral Barkers at 11 then The Count Viglione along Kenne Highland doing the entire White Light White Heat lp in their Midnight Séance for Lou!!! Kenne mentions it in his column this week....
Friday January 24th at Precinct it's a Winter A-Go-Go!! With Daddy Long Legs, Muck & The Mires and The Downbeat 5!!
Sat Jan 25th there's a cool punk rock show at The Midway, it's an early show (4PM-8:30PM) with The Bad Movies, The Pity Whores, Fast Times and Trip
Sunday Jan 26th (6-9PM) there's a special event: Craig Lewis will read from his book Punk Rock Mental Illness and Recovery for more info check out his Facebook Event page .....In our scene we have known a few folks who sadly have suffered with these problems and it's good to know there may be a way out.
Thursday Jan 26th punk rock show at TT's with The Racket, The Ungraded, The F.U.'s and Order 66
Friday Jan 31st...great gig at The Midway with Classic Ruins, Greg Allen's Fringe Religion, The Skeleton Beats and Love Love....
And January means February and February means Valentine's Day And there a Valentine's Day Bash and right on Feb 14th with The Petty Morals, White Dynomite and Lord Classic at O'Brien's in Allston.
Mission of Burma gigs coming up...
Feb 6 - Spaceland Ballroom in Hampton,CT
Feb 7 - The Bell House in Brooklyn, NY
Feb 8 - The First Unitarian Church in Philadelphia PA
Boston Sci Fi Fest is coming up in Feb (7-17) at the Somerville Theater in Davis Square
March 1st - another awesome Nervous Eaters Real Kids show also on the bill Pop Gun - this one is in Salem and anyone who didn't see the 12/28 show (and even those who did!) should definitely go- it'll be great!! It's all happening at The Spotlight Tavern
Put this event in your calendar now folks - Monday March 3rd...Gail C. and Babysitting Calamity Booking present The Sheckies, The Pity Whores, Jimmy Jacked, The Labor Pains....not only is it a great bill but Gail C will be having one of her fabulous bake sales so arrive hungry, see a great show and leave with a wicked sugar high!!
Johnny Barnes is now writing his 4th book entitled DEAD CAT. There's always some references to some Boston music in all the books.
Joyce Linehan is now a City Hall insider. This week she accepted the post as Chief of Policy.
She was on the Jim Braude radio show talking about what's going on. One update is that Roadrunner as state song is still on track.
Joyce is a big voice in the city politics now.
Kenne Highland was out and about a little bit this week, being under the weather caused him to write a short column but check it out!
EMAIL US AT.......misslynbgn@yahoo.com