The BGN News Archive
January 19, 2009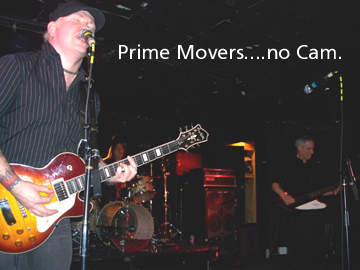 Went see the Magic Christian Show.....it was good but according to the consensus I took of musicians there who, like, KNOW..none of the bands were really at their best...but I had a good time listenin' to 'em!! The Prime Movers..who were supposed to be performing their final gig was not the full and complete Prime Movers....lead singer Cam Ackland had a serious bout with the flu and was home hugging the toilet for the evening...
Me, I'm hoping maybe they'll do a make up last show, so we can see the REAL Prime Movers do their REAL last show...
Got some pics of the night for you....

| | |
| --- | --- |
| Magic Christian | Cyril Jordon |
So for music there's : TT The Bear's Place Friday January 23rd is The Have Nots, The Allstonians and The New Alibis (any aspiring drummers out there, go see Jesse Meyer in the New Alibis!!)

"On Saturday, January 24th, Frank Rowe will offer up his solo acoustic act at The Midway in Jamaica Plain


Another choice on that night is Church with: BLOWW (Boston League of Women Wrestlers) and Vagiant..and Psycho.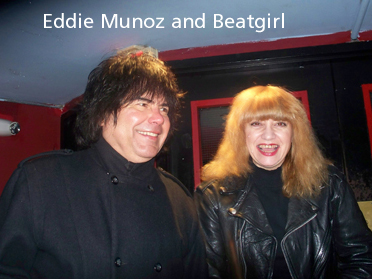 And hey the Cantab is FINALLY Having some good gigs!!! Must be coz of the Abbey close...they can't help but put together some good shows, ha ha...as an example: This Friday the 23rd- The Brooklyns; The Darlings; The Young Tremors and Nicolas DiSpagna (9). ..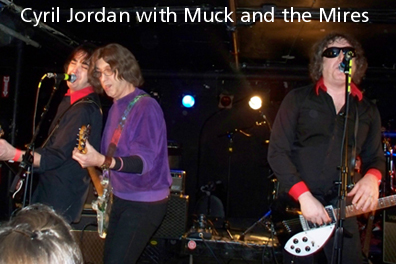 then Sat 1/24 they have The Coffin Lids ; The Throwaways .
And then on Thursday 1/29 is The Twisted Rico Revue with Red Invasion(um, excuse me RI are too good for Thursdays, they should have a saturday headline slot!!), Sins of America; VulGarity; and Mechelle Zydenbos.....
| | |
| --- | --- |
| Rick Coraccio - Lyres | Decibal Dennis dances to Lyres |
So as you must know by now between me blabbing and Kenne himself being out at every single gig possible to promote his show; next Saturday January 31st is the return of Kenne Highland with Highland/Moore at the Cantab. This is Kenne with Jody Urbati doing all the songs from the band Kins Theys Ashamed Of..also on the bill is The New Frustrations, Hixx and Cello Chix....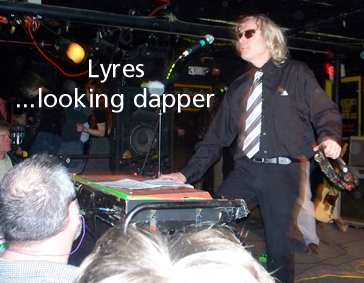 And here's a couple of interesting links to YouTube..I don't' usually like hip-hop but this song I like: it's called "Little Sparta" And this..well I don't' know what kind of music it is but I like the visuals; Hamster on a Piano
Ok my friends...til next week..take care and please do email me just click the link and write me... Oh yeah here's the LINK !!!
ML