The BGN News Archive
January 23, 2017
Public Access TV
Photo: Blowfish
Midweek the sad news came from Asa Brebner – Mickey Clean had died. He had a major place in the early Boston Punk scene. it was Mickey and Asa's band Mickey Clean and The Mezz that were the first band to play at Jimmy Harold's Rat. Jimmy gave Mickey and his band a night to see how it would go and to his great surprise people came to see them. They came back week after week and eventually that attracted other bands and fans and that was how the Boston punk scene started.



Mickey Clean at the Rat
Photo: Miss Lyn




Colby & Clean
Photo: Blowfish
Mickey and The Mezz played for a few years. They also came out with one of the first 45's to hit the scene. Every one of the singles in those days was essential because it proved a way of advancing without a record company. It was DIY scene getting up on its feet.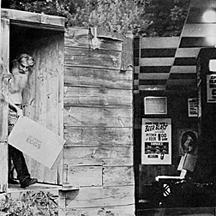 Mickey Clean 45
Hillside Walking

Mickey's songs were simple. Some two chords rather than even three. He had other material later on that was in a southern swampy groove. All pretty good.
He was another eccentric character who populated the early Boston punk scene.
He played a tribute show for Helanie Saad in 2004 and Brett Milano's Book Bash in 2007. While vacationing in FLA Jimmy Birmingham visited Mickey in 2012 and had his portrait done.
Mickey lived in Fort Lauderdale for many years where he became a beloved character there. Here's a video about him The Patron Saint of Ft Lauderdale.

Thank you Mickey Clean for helping to start the scene here in Boston and for providing us with some great shows and music!! RIP!!

Now on to some music this week.....
We got out of our O'Brien's rut this week and got into a Great Scott's rut. They had Dirt Naps a group whose name we keep hearing so we wanted to see live. This was the first show for Barns. We missed them but wish we didn't. The material they have on Bandcamp sounds garage/punk with some bite in the lyrics. We put the song Praying in our Top Ten Songs.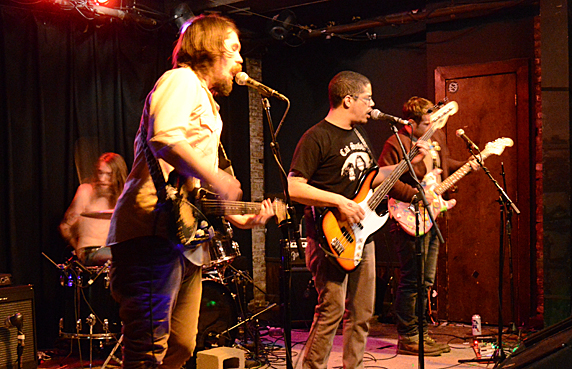 Dirt Naps
Photo: Blowfish
Dirt Naps is also garage/punk. They're bare bones basic in their music and visually to the point of blahness but give them some attention and some interesting things crop up. I love some of their song titles: Everybody Loves Ramen, Fucking and Punching, Panty Dropper and Happy Daze. They had some appealing guitar lines embedded in the tunes. Overall their sound was raw and we like that. It's always reassuring to see garage rock like this still out there.
Their album Shirtless is most definitely worth a listen.. Check them out on Bandcamp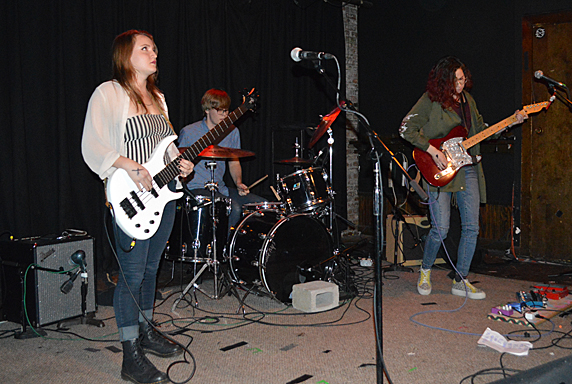 Ozlo
Photo: Blowfish
Ozlo was a change of pace being very arty and angular. They use the term "math rock" and that translates into art rock for us that have been around for a while. Indeed this group would fit into the Underground scene of the early eighties like a glove. One element I would add is the Captain Beefheart tactics I was hearing. Echoing Capt. Beefheart is not easy but the guitarist and rhythm section were up for it, lots of jerky beats and odd guitar voicings. Good work all around. You can catch those things in the video below. Propeller Records would have signed them up tout suite. From looking around it seems like they might have just started in 2016. Check them out on Bandcamp
We received the usual email from Great Scott's that promos their upcoming gigs and they featured a video by Public Access TV. It sounded good to us and we headed to there the next night. We didn't catch enough of the Britany's from NY to make an impression. Some of their online material sounds like the Strokes.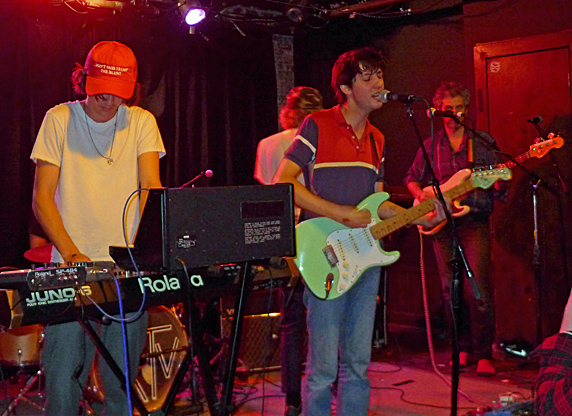 Splashh
Photo: Blowfish
The Splashh were originally formed in England but have spent time in NYC too. They had a synth which is an immediate red flag for us. They turned out to be very listenable. They didn't bang it out but kept things low key and fuzzy, excepting the synth's bleeps and bloops. The drummer played a basic steady beat with few frills as the singer's processed vocals cast a spell. It was moody and it worked. Our video doesn't capture their strengths but it will give you an overall idea.
The Public Access TV video drove us to the gig but it did not prepare us for how good they actually were! They were a real discovery. They said on stage that they've been at Great Scotts a few times before. I don't know how we missed them!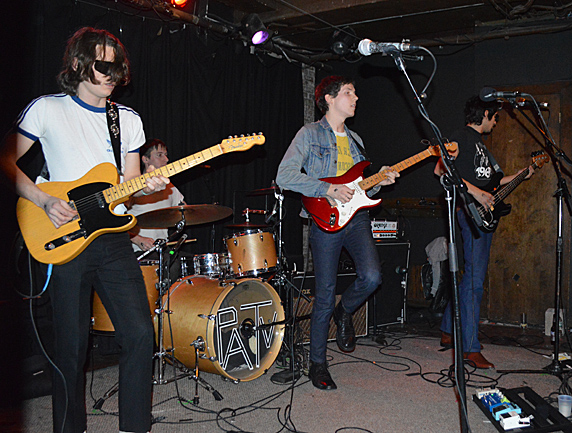 Public Access TV
Photo: Blowfish
The first thing you noticed when they started to play was the ballsy rhythm section. The other bands didn't have that. They also knew how to arrange their guitars to give them a big sound with a bright tone. As each song went by and the set built up you could tell you were in good hands. Even though they were young this NYC band had learned all the lessons. They reminded us of The Connection or The Cry but they had different influences, and like those bands they seem way too young to have absorbed those influences. We could hear a lot of early seventies pop group ways of playing rather than the sixties styles.
It seemed like there was some bubblegum influence in there and even a little Lou Reed! That's brilliant to be throwing all that in the mixer. You can hear the Lou Reed influenced song in the video below. It was a brilliant set of pop all to the 40 or so people who were lucky enough to be there. We won't miss them the next time!
| | | |
| --- | --- | --- |
| Splashh | Public Access TV | Public Access TV |
The next night at Great Scotts had another young group going into the past and playing some sort of baroque and arty combination that is its own thing. Look at this video by the Lemon Twigs or this one that's even more out there The Lemon Twigs have gotten attention on all the late night shows and the Great Scott show sold out. We didn't get to it but it did add to the good week the club had.


And in other news.....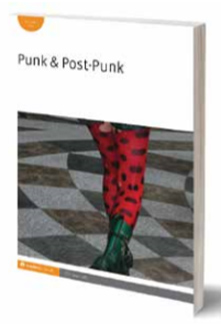 Punks are often portrayed as dummies. In our defense we have Greg Graffin of Bad Religion who received his PhD from Cornell University and went on to teach in UCLA and Cornell, Paul Harding of Cold Water Flat wrote Tinkers in 2009 that won the 2010 Pulitzer Prize for Fiction and The Offspring's Dexter Holland has a Bachelor's degree in Biology and a Master's degree in Molecular Biology!
Maybe those people would subscribe to Punk & Post Punk a scholarly journal from the University of Leeds. They have articles like: Prole Art Threat': The Fall, the Blue Orchids and the politics of the post-punk working-class autodidact and 'Hey little rich boy, take a good look at me': Punk, class and British Oi! and Stop flexing your roots, man': Reconversion strategies, consecrated heretics and the violence of UK first-wave punk.

Do those titles tickle your gray cells? You can read those for free as samples on their site. Other articles go for $18.00 or one issue for $29.00.
Check it out : Punk & Post Punk
it was also a bad week for drummers with a couple health scares: Matt Burns , drummer to every band in Boston it seems, was rushed to the hospital Friday but was released that afternoon and is resting in New Hampshire and Paul Dionne also had a health scare and is now at home as well! Phew! We're glad you guys are OK now!!! Let's keep rockin' it out folks!! Take care of yourselves everybody!
Here's some good shows coming up .....
January 24 (Tuesday) Adam Ant is at The Wilbur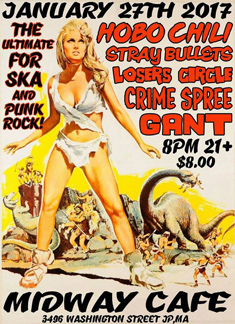 January 25 (Wednesday) A Wish For Fire, Bird Language and The Darker Hues are at O'Brien's
January 26 (Thursday) Joanie Lindstrom's big bash has been postponed but she will do an extra long show on her 30th anniversary on WMBR. She will be on from 8am to 2 pm...and that's 88.1 FM.
January 27 (Friday) Ska and Punk night at the Midway with Hobo Chili, Stray Bullets, Losers Circle, Crime Spree and Gant!
January 29 (Sunday) The reskedged Rockerzine Trivia Night is happening ....Join Erin & Brett for some fun times at Zuzu... 6:30 - 9pm FB page
January 29 (Sunday) Black Beach, Hairspray Queen, Idiot Genes and Thee Cavemyn at O'Brien's
January 29 (Sunday) There's a CREIGHTON ST. FIRE BENEFIT SHOW at the Midway ,The Hi-END will be playing Here's the FB page
And further out......
February 4 (Saturday) Oh this is gonna be a GREAT show!!: OC45 (CD Release/Tour Kickoff), On The Cinder (NY), Fast Times and Back Door Key (it's also their EP Release) at The Midway (FB page here)
February 9 (Thursday) we love this stuff its always fun!! Karaoke Underground at O'Brien's in Allston. The Karaoke Underground is for punk and indie rock fans who love to scream, yelp, croon, bark and sometimes even sing their favorites from artists like Black Flag, Modest Mouse, the Misfits, Cat Power, the Pixies, Dead Kennedys, Sleater-Kinney, Pavement, Joy Division, Fugazi, Guided By Voices and many more. It's video karaoke with onscreen lyrics, a stage, you -- and the chance to sing great songs you just can't find anywhere else. Full catalog of songs here.
February 9 (Thursday) Beeef (its their Album Release) with Gymshorts and Black Beach at Great Scott and this show is presented by The Chicken and Rice Guys! HA!
February 10 (Friday) BadassMotherfuzzers, Muck & the Mires,The Real Kids, Richie Parsons at the Midway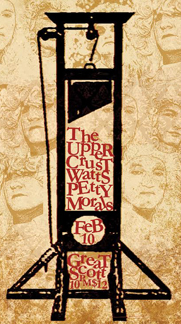 February 10 (Friday) The Upper Crust, Watts and Petty Morals are at Great Scott
February 11 (Saturday) Kenne Highland and Ken Kaiser of the Hopelessly Obscure and Afrika Korp fame are on Brian Young's A Crash Course for the Ravers 1-4PM on WMFO 91.5FM
February 11 (Saturday) The Gala, Swivel, The Royal They and Powerslut are at O'Brien's
February 11 (Saturday) The 8th Annual Welch Boys Ron Holbrook Memorial Shows benefiting His Mansion (Night One) featuring The FUs, The Welch Boys, Refuse Resist, Taxi Driver, Ice Cold Killers, Guns Of Brighton and Tim Baxter and Tony Snowdale at Great Scott
February 14 (Tuesday) Doped Up Dollies, The Pomps, Mickey Rickshaw and Whoopi Sticks are at O'Brien's
February 11 (Saturday) Tavern at The End of The World Presents: Trusty Sidekick, Fireking, and The Trick Wallace Trio
February 11 (Saturday) Hummingbird Syndicate, Rebel Vargas, Red Right Hand and Eliza and the Organix are at PS's Lounge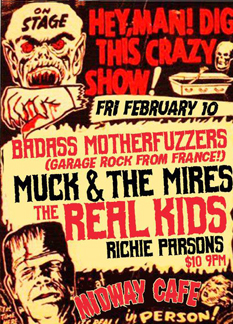 February 17 (Friday) Lux Lives East Coast is coming again -this event is in Salem at Koto, on the bill are Thee Fabulous Itchies, The Evil Streaks and The Nebulas. Here's the FB Page Lux Lives is a chance for Bands and DJ's and fans to come together to celebrate the life of Lux Interior. Since it's inception, Lux Lives East Coast has raised over $10,000.00 for Lux and Ivy's favorite charity Best Friends Animal Society. This is a GREAT event all around!
February 18 (Saturday) DJ Easy Ed presents The Crank Tones plus Easy Ed's Record Hop! for an early show (4-8PM) at The Midway
February 18 (Saturday) and for the evening show at The Midway we have Amos Fortune, Endation, Lotus Ignite and GrandEvolution
February 18 (Saturday) The 8th Annual Welch Boys Ron Holbrook Memorial Shows benefiting His Mansion (Night Two) featuring Panzerbastard, The Welch Boys , Warning Shots, Beantown Boozehounds, Mark Doherty and the Pink Killers, Jason Bennett and the Resistance and Lenny Lashley
February 24 (Friday) Zip-Tie Handcuffs, Hey Zeus, Wolfsmyth and Tenafly Vipers are at O'Brien's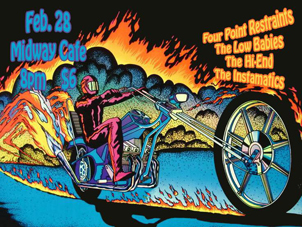 February 24 (Friday) Actor/Observer, Energy and Partywolfe are at Great Scott
February 25 (Saturday) The Billy Connors Project is @ the Cantab with Corrola Deville and Jimmy Bez.
February 28 (Tuesday) The Hi-End, Low Babies, Four Point Restraints, and the Instamatics are at the Midway Feb 28 Here is the FB page
March 3 (Friday) Robyn Hitchcock at Once
March 8 (Wednesday) The Sheckies, Mongorellis, The Prozacs, Meat Depressed at Koto in Salem
March 9 (Thursday) A benefit for Outside the Lines (the special needs art studio) at Thunder Road. Barrence Whitfield & Dennis Brennan will be playing.
March 10 (Friday) Agent Orange, The Queers, & Guttermouth at ONCE Ballroom FB page
March 11 (Saturday) The Slaves, a brutish punk duo from the UK are at Great Scott
March 25 (Saturday) Another benefit for the Cambridge Fire victims. Lots of families were displaced and lost everything. Help 'em out by going to the Greek American Social Club (Union Sq Somerville) and listen to Tsunami of Sound and A Bunch of Jerks.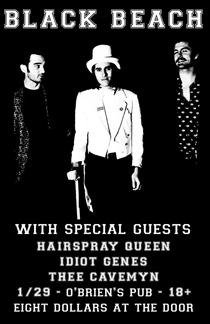 March 25 (Saturday) 45 Adapters (from NYC), Blood Stained Brindle, The Damn Garrison and Quiggs
April 1 (Saturday) State of the Union, The New Frustrations, The Stigmatics and The Only Things doing a GREAT early show (4-8PM) at the Midway
April 1 (Saturday) The Upper Crust, Sidewalk Driver and When Particles Collide as part of the ArtsEmerson Black Box series at Emerson/Paramount Center, Jackie Liebergott Black Box Theatre - 559 Washington St Boston (Link)
April 2 (Sunday) Six Organs Of Admittance and Minibeast are at Great Scott
May 29 (Monday) Teenage Bubblegums, Jagger Holly, Mongorellis, Jimmy Jacked at Opus Underground in Salem
June 1 & 2 (Thurs & Fri) Reverand Horton Heat at Once in Somerville
CONTACT US AT....misslynbgn@yahoo.com - Send us your gig listings, your news and anything else ya got!!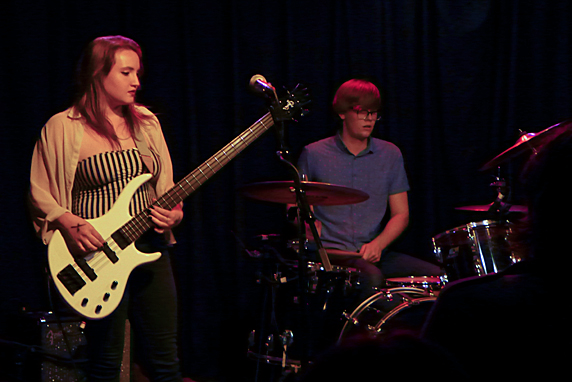 Ozlo
Photo: Blowfish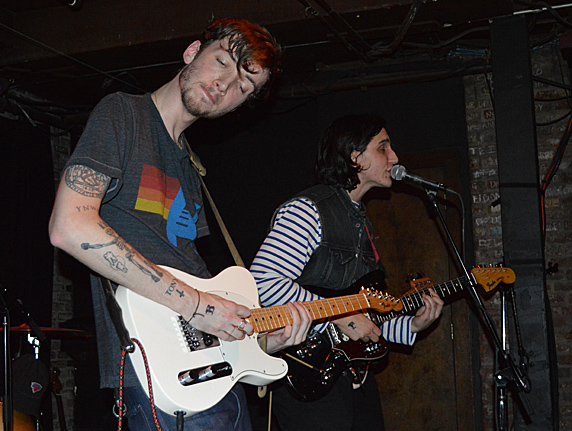 Brittany's
Photo: Miss Lyn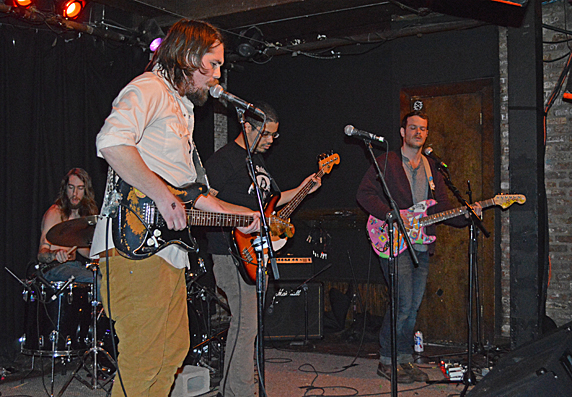 Dirt Naps
Photo: Blowfish