The BGN News Archive
January 25, 2010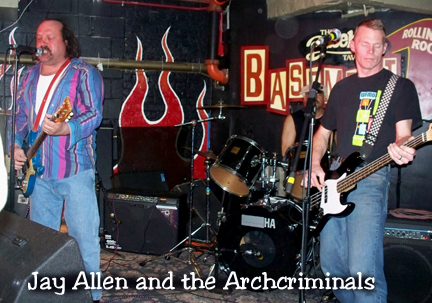 The Baseball Tavern
Jay Allen's CD release Party.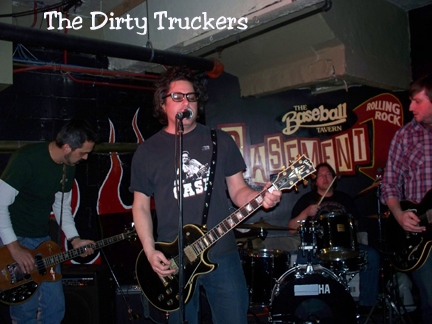 ...we spent our Saturday night invading The Baseball Tavern to celebrate the release of Jay Allen and the Archcriminals' CD Party...it was a good time for all!! Great feel there this night and it was crowded but not super packed. On the bill were, of course Jay Allen and the Archcriminals...along with Muck and The Mires who did their typically perfect set BUT this time they had a much more rockin' feel song choices...everyone approved whole hearted!! They sounded great! And their enigmatic bass player was as ...well enigmatic as ever!!!
The Baseball Tavern
Jay Allen's CD release Party.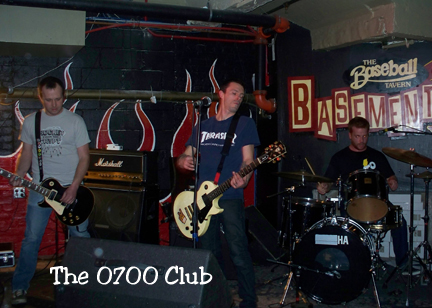 Then there was 007 Hundred Club which is made up of ex-members of Mung, Darkbuster, The Marvels, Wild Zero, ...a mean just that list alone will tell you how good they're gonna be, right?....
Drago was also up there and The Dirty Truckers who really delivered... someone said to me once "Any band that John Lynch is in, you know it's gotta be good." And that was the case here too, they are much fun to watch!!!...and when we got there the Wynotts were on stage...awesome and fun...and I'll have to say that any band that Chrissie is in you know will be excellent!!! The Wynotts are way cool!!
Oh yes and besides the bands...Alan Levesque was one dapper doorman this night as well!!
Now what's coming up....hmmm...letS see.. Nancy Neon Night at the Cantab Saturday Jan 30th with LSD Enigma, The Varmints and a special set by The Crybabies...I say that only because they hardly ever play out so check 'em out this time!

For you Monday nighters there a good show at Charlie's Kitchen on Monday January 25th: with Tenafly Vipers, The Spoilers, The Furiousity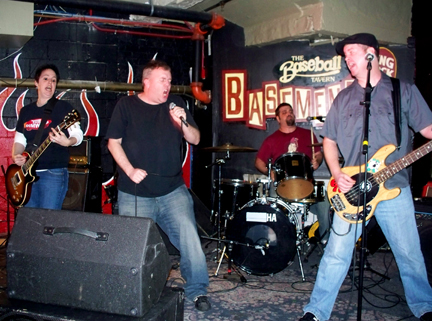 And looking into February... on Friday Feb 5 Doggfight U.S. , The Acro-Brats and Buried In Leather (who don't play around much anymore so you should catch this show) are at O'Brien's in Allston
and Monday Feb 8th at The Plough & Star, E. Law and Joanie L will be doing their first installment of "Rebel Rousers" DJing some great music and making it well worth it to go out on a MPnday night. also coming in February: Jonathan Richman is doing 3 shows (3 nights) at The Middle East Upstairs!!
Ok....
you can email us at: Miss Lyn email......