The BGN News Archive
January 25, 2021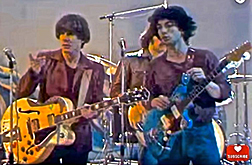 The day after we posted last week's news we got the word that Leroy Radcliffe died. His work with the Modern Lovers and Robin Lane and the Chartbusters would classify him as the ultimate sideman. He must have been privy to lots of amazing moments on stage and off in his career.

Also a big loss for long time Boston music fans was the death of DJ Little Walter. He died from covid on his 73rd birthday. He played the 'oldies' when they were hardly even old on his Time Machine radio show that moved from station to station. He got his start on radio at WTBS (now WMBR) He also had a record store in the Combat Zone where many of us bought our early records.

The long delayed Nervous Eaters/Barrance Whitfield/Willie Loco and the Boom Boom Band and Carissa Johnson Show at the Paradise has been scheduled now for Thursday September 30th. That seems possible now. Here's The Facebook Event page!

Joanie Lindstrom was on the Bradley Jay's show on January 13. The twist here was that Joanie interviewed Bradley. Bradley went to Poland/Berlin as has Joanie so she was able to give some leading questions. These are two constant travelers and their conversation goes deeper into traveling alone or in an unusual place than a regular traveler would know about.
Bradly takes plentiful photos and videos to illustrate. In times when we can barely leave the house these travel shows fit the bill for entertainment.

Tim Kelly is back on the Late Risers Club. It's been a decade since he was in the line up. Tim's now in Chicago but since the corona virus shutdown is making remote recording the new norm he can do a show that way. He was one of our fave DJ back in the day because he had great taste in new music. Listen to Tim on Tuesdays 10am to noon at 88.1 fm or online at: https://wmbr.org/www/listen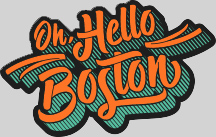 Corin Ashley did his interview on Oh Hello Boston. We wished they archived these interviews but they don't. Corin went over his early times with the Pills and had some great touring stories. He explained how he ended up in Abbey Road studios to do a few tracks. They also gave him time to spin some songs, and he had some good ones like: "She Cracked" - Velvet Crush (from Providence), "Bloom" - Gigolo Aunts, "Something Growing Inside" - Gravel Pit and "Not So Bad At All" – Candy Butchers.
Oh, Hello Boston is a nice set up. It's on 24/7 and has no commercials. The songs are a variety of local music. There's only a few people running this. Like everyone out there they need help keeping things going. They want to remain ad free. You can help by contributing to their Patreon page HERE. :
Red on Red Records is having a Virtual Showcase on February 12. Included int eh line up are their two newest bands The Jacklights and LInnea's Garden. Here's the FB page.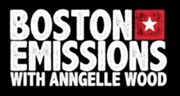 Boston Emissions announced this week that they've started a YouTube channel called BE TV. Anngelle Wood has done video shows for Once Virtual Venue so she is well versed on the medium. Check it out at BE TV.

In this week's Boston Emissions Anngelle played a new song by former Bostonian Bleu called "Golden Child". It's a a full blown Beatle-like production. It deals with the guy who just left Washington on Wednesday. There's probably going to be more of this as time goes on. The Video for the song is here: Golden Child

She played "You're the Worst " by In the Meantime, one of the many great ones off their latest Adolescent Purgatory album. This weeks Boston Emissions show can be heard here.

Crow Follow and Linnea's Garden did a combined video shoot called Band 4 Band Video Drop. Crow Follow began the show with the already done video for "Wrong Devil" which

is a good showcase for their style. Then Linnea's Garden did their song "Friends" in a recent video. They then moved to the outside setting and the bands switched off doing songs.

Linnea's Garden did "Business" which had a attention getting sound achieved on guitar by playing a wide interval of two notes. It was sparse yet had character. It seems like we have spent the covid shutdown seeing Linnea's Garden getting better and better every time we see them!!

Crow Follow have benefited from having a trademark sound and knowing it. They make the videos, like the two on this project, reflect the feeling in a visual translation.

In the end the two bands got together and played "Doom Buggy". The idea of two bands getting together and interacting is a great one. They should do it again or others should take the hint and try to something similar.

Back Porch Carousel had another session last Sunday. It had that same warm, welcoming vibe they always achieve. This time Woody Giessmann (Del Fuegoes) was guest talking about his Right Turn organization that would benefit from the fund gathered from the night.
They began with a prerecorded song "Long Fall Down" which sounded so much like an Adam Sherman song that it must have been. Everyone in the Back Porch line up sings a verse. What a strong beginning. Adam later did his "Knock Down Day" which is another hard hitting song. Adam has a new album imminent.
Eric Martin did a Roky Erickson song and a song from the Neat's era.
After 10 months of no live music it's interesting to see a few of these live streams become a regular viewing habit, Back Porch Carousel is one of those.
You can watch it on their Facebook page.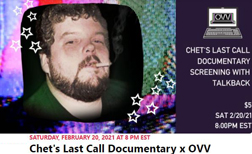 The Chet's Last Call documentary is going to be shown on the Once Virtual Venue site, on Saturday February 20th at 8PM. If you haven't seen it yet this is the time. You get Chet's story along with the story of the Boston scene in the '80s along with a lot of familiar locals. Our review of the documentary is here. Tix· $5 - $20 via Eventbrite. Here is the Facebook Event Page.

Yet another record store opens! This one Wanna Hear It Records in Watertown at 7 Main St. That is so great!! The store carries new and used punk, hardcore, indie, emo, rock, metal, hip hop and more. Even in the shutdown people are starting record stores. It's a little miracle! An article on Vanyaland article is here. Here's the Wanna Hear It website and Facebook page.

Boston Hassle posts Part 2 of Ethan Weinstein's The Jonathan Richman Files. Ethan tries to grapple with Jonathan's turn toward child simplicity. The article includes a Richman letter printed in Cream Magazine in 1973. " I love the Four Seasons. I don't think rock'n'roll needs 'masculine arrogance' " writes Jonathan. You can read it on the Boston Hassle site: Jonathan Richman Files.

Michael Grecco got a great review of his book, Punk, Post Punk, New Wave: Onstage, Backstage, In Your Face, 1978–1991, in the Boston Herald this past week. You can order the book on Amazon.

The Dictators have managed to record and release a new song with a video called "God Damn New York" It's that familiar Dictators sonic blast. When they sing about the rain washing away the scum they mean the rich people that are taking over, not the street people.

Patti Smith continues to keep busy. On January 20 she was part of a video from Circa Art. She sang "People Have the Power". The video is of here performance interjected with images of the political movements of the last few years. They go right into a poetry reading from 1978 that is hard hitting and exciting. She reads sections from Just Kids and Year of the Monkey. She ends by singing "Grateful" which is about Jerry Garcia. Patti has made herself count today as much as she did in the early seventies when she seemed so novel and born for that time.
Watch Patti on Circa Art.
---
Radio Shows….
There's been a few songs about Punk Rock Girls but this week we got a song about the "Punk Rock Boy" by Juniper on Crash Course for the Ravers. They song came out in June of 2020. It's light and bouncy and impossibly catchy. The rest of the album all falls in a similar groove. "Everybody's Got a Crush on Chad" is a title that tells you what that is about. The album Juniper is on Bandcamp.
Brian Young also played "Magdalena" by Little Billy Lost. It popped out of the set with it's drive and the big chorus of "My Magdalena" with all voices ganged up. It ramps down at the 2:25 mark and gets quiet with just an acoustic guitar like a Who song sometimes does before sealing the deal with another "My Magdalena" chorus. But even that isn't enough as they punctuate it all with a few stacato "Hey, Hey Hey's" Choice stuff!!
---
Podcasts..............
The latest podcast from Blowing Smoke with Twisted Rico has an interview with Tom Lyle of Government Issue. GI were a DC band and Tom talks a lot about the early DC scene. He gives lots of credit to Bad Brains. He talks about their early shows in Boston at the Gallery East and other places.
The Boston Beat has a new interview posted of Barry Marshall of the Marshalls. His first gig with the Marshalls was at Scituate High in 1975 with Jonathan Richman playing with them for a half hour. Barry was in a band called Mong with Andy Paley in 1975/76 and played at CBGB and Max Kansas City on bills with Television and Talking Heads. The Marshalls recorded for Live at the Rat II that never came out. The pop end of punk never gets the attention it deserves and Barry's contribution isn't as well-known as some others but this interview shows his long involvement with Boston punk.
Also on Boston Beat is some episodes called Rat Radio where they play some Boston Music. Episode #13 is all Lyres/DMZ. Way to go!
Boston Beat also have a video component and they just logged a new interview with Larry Newman who talks about his Asa Brebner tribute album I'm Not Gone. You can access that here.
---
CDs/ Music..........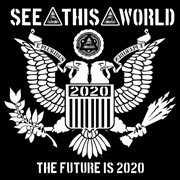 See This World's new album The Future is 2020 is out. The nine songs are short and even the titles are short (one or two words). Ten months of Covid shutdown have left us feeling fragile and battered. Not so for See This World they are still raging and ranting and that kicks us in the ass and helps us stop feeling sorry for ourselves.
And all that ranting is Dave Tree of course. He's one great front man. He can scream but he sings so you can hear the words. He gives all the lyrics a sense of urgency and immediacy. The song "The Sky" is like a hardcore nursery rhyme. It's apocalyptic which makes it fit the current world situation just perfect.
Our fave is "One" which is punctuated with a trebly guitar riff.
They do one change up and that is with the song "The Bell". It's like a folk song. The repetitive lyrics do their job. We wouldn't have guessed that they could pull this off. It required some nuances you wouldn't think they had.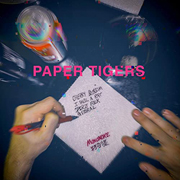 Paper Tiger, who we have been on about for a few months because their live streams, have captured our attention every time we've seen them. They eschew labels and let their music inclinations fall where they want. The band puts down an intense and thick bed where the singer adds an emotional element on top.
They have released Mononoke, four song EP that gives us a chance to get a better grip on the group. More than even one song, we like letting the whole EP play through and getting that experience. You can catch their unity as a band in bringing an emotional element to every song.
There's no doubt after to listening to this that Paper Tigers are a great new band that we should all be jumping on. They have the songs and they can deliver it all in a live situation (even live stream).
"Cherry Blossom" has a monumental sound. We love the drums on this. The drums are again a highlight on "Spirit Folk".
Here's the Paper Tigers' Facebook page. Here's Mononoke on Spotify.
Brad Marino has another a new album called Looking for Trouble on the way. He released a single of "What Do You Know?" as a primer for the album. It's a tight rocker that clocks in at 2:21- there's nothing extra to muck things up. Brad has all the right instincts when it comes to songwriting and performing. Everything might be upside down and crazy in the world but you can depend on Brad to deliver the rocking goods every time.
Destiny Street by Richard Hell and the Voidoids was originally released in 1982 but it never got the massive attention of the first LP. In 2009 they released Destiny Street Repaired where Hell redid his vocals and the guitars (by Marc Ribot, Bill Frisell and Ivan Julian) over the original rhythm tracks. Not much attention then either. Now it's a third try with Destiny Street Remixed. They had the original 24 track masters and with Nick Zinner of the Yeah Yeah Yeah's remix it anew. It's on vinyl and CD. The CD is a two disc set with the original mix remastered, bonus single, demo versions and "Destiny Street Repaired," the 2009 version of the album.
You can buy Destiny Street Remixed at Collectors Choice Records.
John Keegan reviews the new song released by Anthony Kaczynski callted "Today".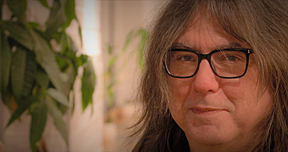 I don't know about you, but since I opened my first copy of TMWSTW (The Man Who Sold the World) I've been a fan of posted lyrics. They're like a key into your head - not to minimize the music, love me a good hook and a big riff, but the lyrics always bring me in deeper. This is especially true when they read like you could have written them yourself.
Fireking's new single, Today, is a stellar example. Anthony Kaczynski pulled this one out of the finished pile for Speedway, the long-awaited follow up to Fireking's delicious, sprawling, twenty-two course, Double Trouble disc. It may ring a bell as it was part of Fireking's later day sets.
The tune sets up a redolent, push-pull-push tension between the bittersweet lyrics, power pop smarts and Kaczynski's Verlaine tenor. It's lyric rumination on aging and rock will strike a chord with many if not all BGN readers.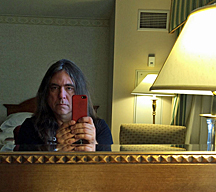 How'd Kaczynski get that key into my head? No, that's not a tear, I just got something in my eye. Why do I have a compulsion to blast "Today" out of the tune box of a car I no longer have while the Jibs chase us around a town I no longer live? Why do I know that down the road there will be another song playing and I'll remember this feeling?
Anthony says three quarters of the disk is in the can. If Today is any indication, Speedway is another thing to look forward to post Zombie Apocalypse. Like a lot of things on hold for the past year, better late than never.
You can listen to /purchase Today here.
CONTACT US AT....misslynbgn@yahoo.com Send us your gig listings, your anything else ya got!! You want your CD reviewed?? Contact us for that too.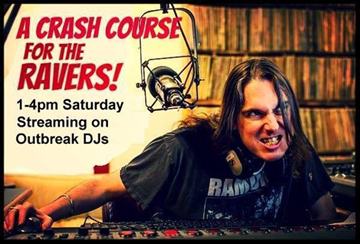 ---