The BGN News Archive
January 26, 2009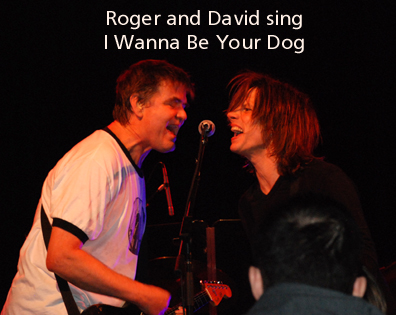 &nbsp&nbsp&nbsp This week we have Blowfish, the man of many talents, starting out this page with some words about his attendance at the Arts at the Armory Mission of Burma/ Neighborhoods show this past Saturday......
Blowfish says:This show lived up to expectations and with that bill the expectations were high. There's too much to say here so we have a page with plenty of pictures about it....CLICK HERE FOR NEIGHBORHOODS/MISSION OF BURMA show at the Somerville Theatre......
Well it looks like its Central Sq hang out week my friends.... Thursday 1/29 is The Twisted Rico Revue with MY FAVES!! Red Invasion
along with Sins of America; VulGarity; and Mechelle Zydenbos at The Cantab "down" I like to call it, .....
&nbsp&nbsp&nbsp And at The Middle East Up on Thursday January 29th is Kiss Kiss, who to me sound like These Immortal Souls without the incredible screaming guitars of the Howard brothers and with a vocalist that sounds like an unbratty Violent Femmes singer.....and they share the bill with The Gay Blades who are pretty interesting as well... Friday night at TT's is Latex Lily presents Night of The Dolls...kinky and goth and if you wanna go wear leather or vinyl or at least be punked out in black.....oh yeah sounds like a fun night!!
&nbsp&nbsp&nbsp then this Saturday, January 31st is a great night in Central Sq...get there early for a 2PM -7PM show at All Asia which features Tommy and the Terrors, All Mod Cons, DJ Ford E Buxworth and Blood Stained Brindle then move along down Mass Ave to get a bite to eat somewhere like maybe the Middle East Restaurant or Zuzu or go Hi Fi Pizza and pretend it's the Rat days and you're at the Pizza Pad(not!)..
&nbsp&nbsp&nbsp anyway the idea is to stick around the neighborhoods coz after dinner you'll wanna head over to The Cantab for the return of Kenne Highland with Highland/Moore . This is Kenne with Jody Urbati doing country acoustic ...also on the bill is The New Frustrations, Hixx and Cello Chix...... and at some point you may want to run over to The Middle East Down because it's the Reddy Teddy "Loud and Clear" CD Release Party with special guests Willie Alexander and the Boom Boom Band along with Corolla DeVille, and Robin Lane and the Chartbusters
now that's a few steps back in time to end out the evening!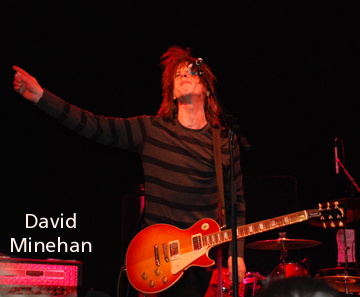 &nbsp&nbsp&nbsp EEeek, I see The Godfathers cancelled "due to illness" same thing for the Damned...well I hope it's guys catching the flu or something and not old age catchin' up with everyone!
Hey its comin' up on February and the holiday I dislike the most Valentines Day BUT there's some cool shows that night that might just make it better! :
the Lost City Angels are at the Middle East down
&nbsp&nbsp&nbsp and OH! if I had a boyfriend I'd say babe let's go to this!!: At Church, February 14th , The 3rd Annual Teenage Heart Attack with Easy Action, Buried in Leather , The Bad Lieutenants and Wrong Side of the Tracks...yeah!
&nbsp&nbsp&nbsp OK friends have a good week; hope to run into you in Central Sq next Saturday night!!...
email me huh????? Lyn - click and say sumpin'