The BGN News Archive
January 28, 2019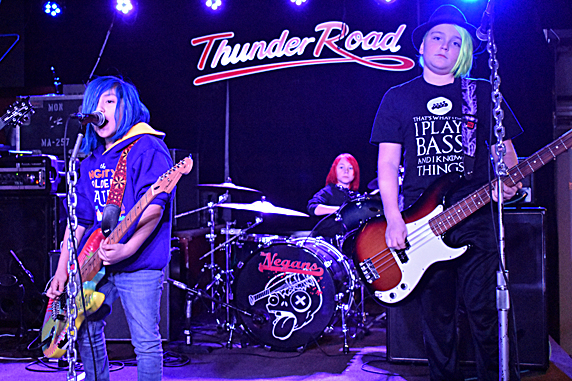 Killer Color
Photo: Blowfish
---
Friday we headed out to Union Tavern (formerly PA's Lounge) They've spruced it up with some tasteful décor. They now have tables and chairs and they've located the stage to the back of the so it's tucked into a corner. It seems very small. It doesn't seem like a band with a lot of big amps could even fit on it. That's probably on purpose. It's now more in line with Tavern at the End of the World or Atwoods say, where they like a more cozy, low key atmosphere. They put the stage lights down so low you couldn't see the act at all. That doesn't make sense.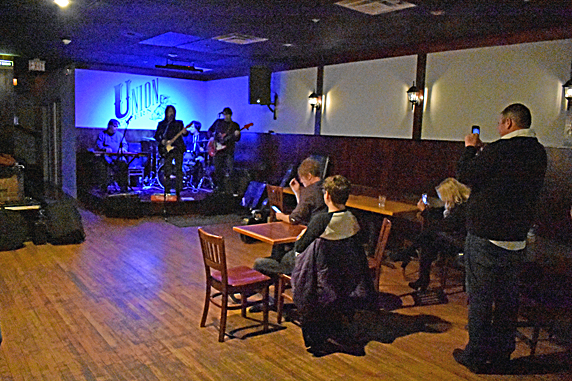 The old PA's Lounge now Union Tavern
Photo: Blowfish
Corin Ashley was playing on Friday. The opening band was Minky Starshine. He has connections with Corin. They were nice and poppy. Like Corin they have a lot of craft in their music.
Minky Sunshine
Photo: Blowfish
Corin was looking trim and healthy and he was very lively on stage. We can describe what Corin does but seeing it live is what it's all about. You've heard music like his starting in the late sixties but to hear it done on stage is the experience you want. It's was like having a private Paul McCartney concert or having the Wondermints (later Brian Wilson's back up band) going at it in front of you.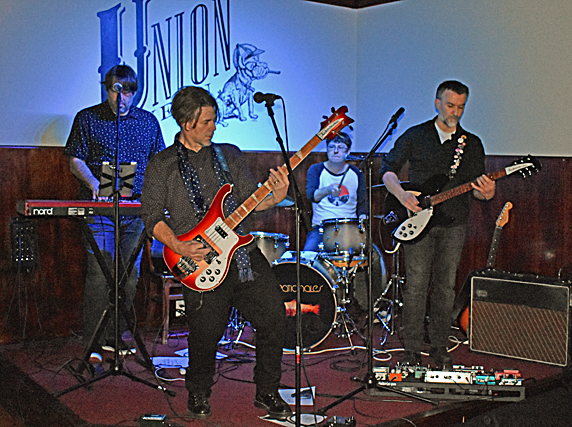 Corin Ashley
Photo: Blowfish
Ashley dazzled on many levels. It was the singing, the pop songs filled with twists and turns, the ornate arrangements and the bass playing. The bass playing alone was awe inspiring. It was all from the Paul McCartney playbook and was ear grabbing minute by minute.
A lot of the songs were from his last masterpiece Broken Biscuits (we have it reviewed on our CD Review page). The song "Wind Up Boy" was a highlight.
For one song he let the keyboard player sing and that was captivating also. The drummer plays in the Ringo style. The guitarist was not flashy but made his mark with slow melodic riffs.
Corin is a genius talent in our midst. There was not a lot of people there to see him and that was a shame.
The next day we went back to Union Square and hit Thunder Road for an afternoon show that also was sparsely attended. This was a show put on by Next Generation Concerts. They book All Ages shows and concentrate on younger groups.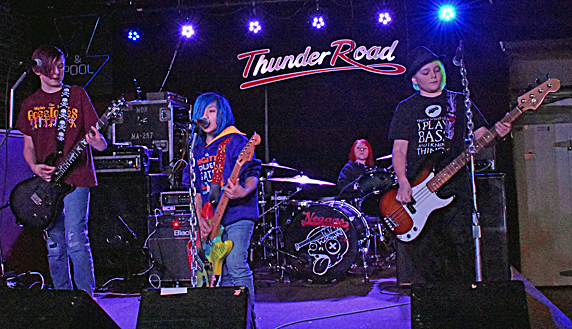 Color Killer
Photo: Blowfish
And when it comes to younger groups we immediately think of Color Killer and that's who we went to see on Saturday. (We interviewed Color Killer last year.) Their sheer youth made them a curiosity, their songs and talent made a good punk show. Again we were struck by their youth. That's hard to get over. They have such a distinctive look they are ready for a cartoon rendition or maybe their own Funko dolls.
They played their breezy pop punk. Much of the material was from their CD Generation Z, which you should hear if you haven't yet. Check it out here. They did "Football", "Generation Z", "Toothless Wonder" and "Down With Winter".
You could see how Lincoln, despite having very small fingers in relation to his guitar, still manages to hit his riffs. Matt on drums wasn't just laying down the beat. His playing was busy with plentiful rolls and fills and he had a nice sounding snare hit. He also had varied symbol workouts.
They are too young to put any feeling into their delivery or their playing styles on stage. There was a point when three of them were actually watching the Star Wars movie on the bar TVs while they were playing and singing. It's a quandry really, they sound great, write great songs, but they seem like little automatons up there. It will be super interesting to watch them grow and see how it affects their stage presence.
So yeah, the thing you don't get from Color Killer is angst, that and a song about getting STD from a sorority girl. For that we needed the next group called Louzy.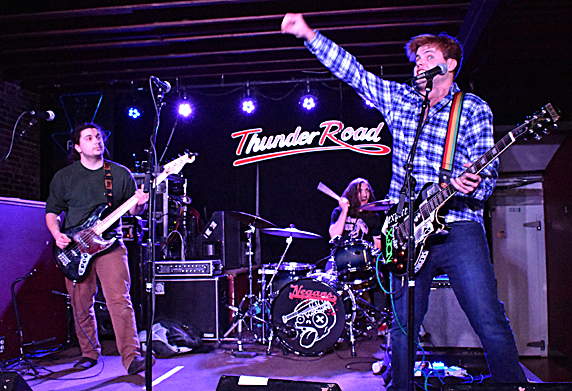 Louzy
Photo: Blowfish
Louzy upped the volume and with it came the snarly attack. There was a lot more than just words coming though with the vocals. There was score settling and dislike and other strong feelings. The singer, Ryan, had really interesting delivery and singing style that kept us watching him. The songs could handle the load. It was punk power chords at the base with some interesting variations that avoided genre tagging. We loved George B., the drummer, who was all swirling hair and flailing arms as he muscled the kit. We even left with some of the songs still in our head.
They don't have much recorded yet but the song "Drunk Luck" shows their overall sound. We hope to see them play more often in the metro area!!
We liked the early show, it was from 2 to 5:30 and that it was at Thunder Road which is a comfortable place. We'll be looking at those Next Generation Concerts for similar shows.
More band photos below the show listings.
---
And in other news.....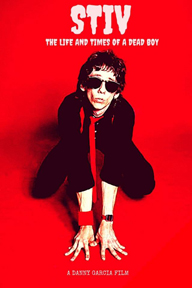 Here's a trailer for STIV the documentary by Chip Baker on Stiv Bators. No release date that we know of yet.
The latest issue of Vive Le Rock, the English rock mag, has some yearend lists. In their TOP 50 albums they have two Boston bands: The Mighty Mighty Bosstones (Number 32) and The Street Dogs (Number 24).
In the 5 books of the year they include Stranded in the Jungle by Curt Weiss. That book was about Jerry Nolan the drummer of the NY Dolls. We have it reviewed here http://bostongroupienews.com/BookReviews.html
Terry Kitchen who wrote The Next Bog Thing, a book with the Boston rock scene as the backdrop (We have it reviewed on our book page) now has his old band Loose Ties' LP on streaming services like Amazon, Apple Music and Spotify
It's been a long wait for the film WBCN and The American Revolution. It looks like it's finally finished. There have been a few private showings. Now the film is scheduled to be in a Film Festival in California in March. You can read more here. We don't see any Boston dates on it yet. That's kind of crazy!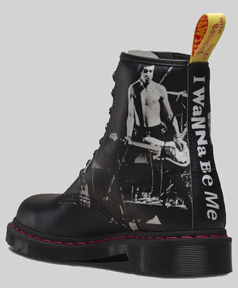 Dr. Martens are launching a new range of Sex Pistols boots and shoes.The Dr. Martens x Sex Pistols collection includes a 1490 10-eye boot, 1460 8-eye boot, 1925 steel toe, Pressler canvas lace-up and Toomey canvas slip-on, plus other clothing and accessories. They will be available from February 1.
Read more here.
Last year they unveiled another range of boots honoring Joy Division and New Order. They used Joy Division's 'Unknown Pleasures' and New Order's 'Technique' and 'Power, Corruption & Lies' as their inspiration.
If you are looking at this on Sunday or Monday morning be aware that there is a showing of Jubilee at the Harvard Film Archive on Monday at 7 pm. The English movie was done in 1978 in the midst of punk and has Adam Ant and Siouxsie Sioux in it. More info here.
For all things hardcore we bow to Al Quint who has been covering it for 40 years. Here's his latest batch of music he puts together on hios webpage Sonic Overload.
---
Here's some good shows coming up this week.....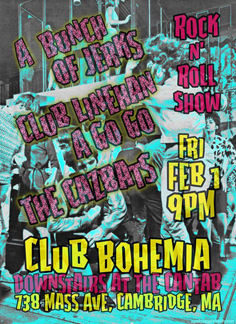 January 28 (Monday) Rawstrum, Newfane, Paper Citizen and Kid Astronemour at the Lizard Lounge.
January 29 (Tuesday) Richard Lloyd solo show at City Winery Boston
January 29 (Tuesday) Gutter Demons, The Evil Streaks, and Diablogato at Shaskeen Pub Manchester, NH
February 1 (Friday) Kid Gulliver, The Knock Ups and Muck and the Mires at Sally O'Brien's
February 1 (Friday) A Bunch of Jerks, Club Linehan A Go Go, The Cazbats at Club Bohemia at the Cantab
February 1 (Friday) The Cryptics, The FUs, Secret Spirit, Triggered at UnchARTed in Lowell.
February 2 (Saturday) Welch Boys Annual Ron Holbrook Memorial Show - proceeds go to The Pine Street Inn...featuring The Welsh Boys, Ice Cold Killers, Blue Bloods and Rockin' Bob Punk Band...at Great Scott.
February 2 (Saturday) Benefit for the MSPCA Boston Adoption Center with Electric Street Queens, Hobo Chili, BINMEN, Dance With Leland, Inconvenience Store 3-7PM the Midway
February 2 (Saturday) Justine and the Unclean, Jakals, Test Meat at Sally O'Brien's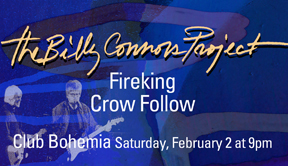 February 2 (Saturday) The Billy Connors Project, Fireking, Crow Follow at Club Bohemia
February 2 (Saturday) Art Thieves, Bundles, Stolen Wheelchairs, Blatch at the Midway 8PM show
February 2 (Saturday) The Natty D's, Satch, CE Skidmore, Garbage Point at the Thirsty First Tavern in Lowell.
And further out we have.....
February 5 (Tuesday) Rock n Roll Trivia with Erin and Brett at the Sinclair. FB page for info.
February 8 (Friday) Hey Zeus Record Release & Listening Party (Argonauta Records) with Motherboar, Cocked N Loaded, Labor Hex at Once Somerville.
February 8 (Friday) Murphy's Law with The Black Cheers, More Beer Please at the Middle East
February 9 (Saturday) Thee Fightin' Fish, Club Linehan A Go Go, The Billy Connors Project, and Paul Caporino of M.O.T.O. at The MIdway for a matinee show 3-7PM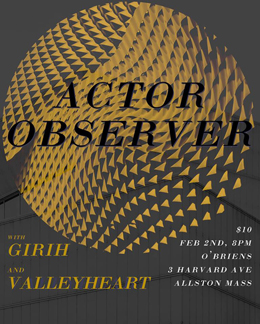 February 9 (Saturday) Pajama Slave Dancers with special guests Big Bad Bollocks and Gymnasium Night time show at The Midway
February 9 (Saturday) Lux Lives East Coast 2019 with The Evil Streaks, Jittery Jack & Amy Griffin, Hambone Skinny - and DJ Kogar the Swinging Ape playing Lux and Ivy's Favorites all night long!at Opus Underground Salem
February 16 (Saturday) Stop Calling Me Frank, A Bunch of Jerks, The Knock Ups, and Tsunami of Sound are at The Midway for a matinee show 3-7PM.
February 16 (Saturday) 2019 Dana-Farber Marathon Challenge Rock 'n' Roll Benefit Show with Sidewalk Driver, Slim Jim and the Mad Cows, and Red Red Rockit! Night itme show at The Midway
February 16 (Saturday) The Chills are at The Middle East Up moved to Feb 20 - ME DOWN.
February 16 (Saturday) DNZL, Flatlager, Loser's Circle, KCUF at The Midway for a matinee show 3-7PM
February 19 (Tuesday) Gang Of Four at Once Ballroom!
February 20 (Wednesday) The Chills are at The Middle East
February 23 (Saturday) The Gala, Bad Larrys, Gold Velvet Sofa at Opus in Salem.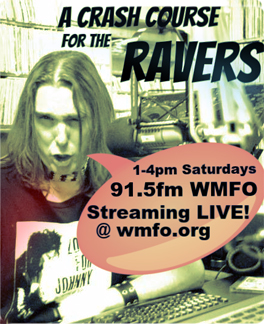 February 23 (Saturday) JPx (John Powhida) and Nat Freedberg's Devil Rockin' Band at Union Tavern which is what used to be PA's Lounge in Union Square Somerville.
February 23 (Saturday) Kid Gulliver, Circus Trees & The Hi-End at Out of the Blue Gallery in Allston.
March 2 (Saturday) "Punk Legends" night - Featuring tributes to The Clash, The Sex Pistols, and The Ramones!!! with Charlie Don't Surf (The Clash), No Future (The Sex Pistols), Warthog (The Ramones)
March 2 (Saturday) Robin Lane & The Chartbusters CD Release Show. its at The Burren
March 9 (Saturday) Crunchtime, State Of The Union, Billy Connors Project, Club Linehan for a Matiness (4PM) show at the Midway
March 9 (Saturday) The Gala, Muck and The Mires, The Evil Streaks, Baabes at O'Brien's - wow that is a GREAT line up!!
March 15 (Friday) Dirty Truckers, modifierS, Melatonins at Sally O'Brien's
March 23 (Saturday) Tigerman Woah, Cactus Attack, Coffin Salesman, Nick The Barbarian at Opus Underground
May 24 (Friday) The Undertones at Once Ballroom
CONTACT US AT....misslynbgn@yahoo.com Send us your gig listings, your news and anything else ya got!! You want your CD reviewed?? Contact us for that too.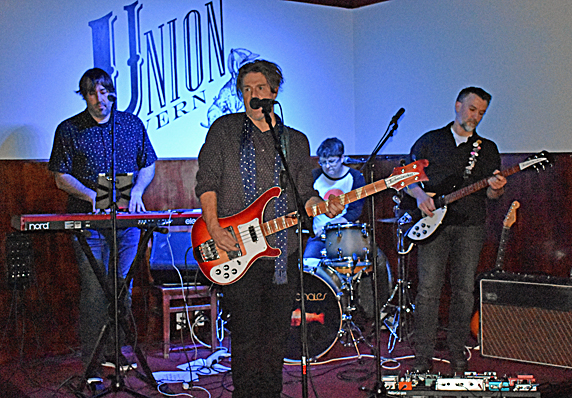 Corin Ashley
Photo: Blowfish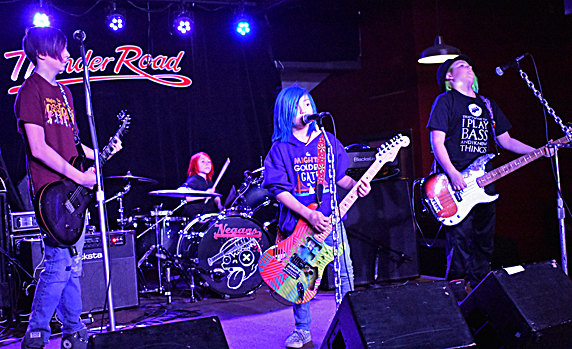 Color Killer
Photo: Blowfish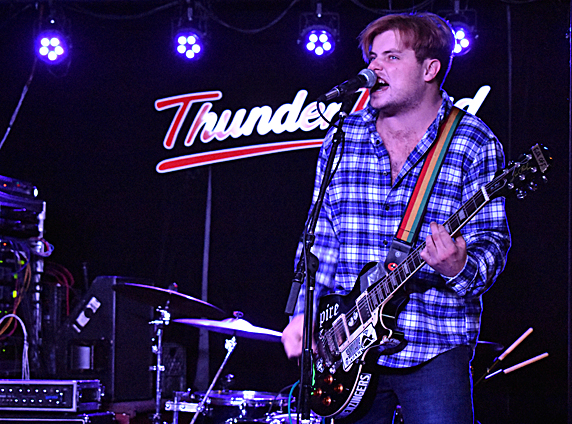 Louzy
Photo: Blowfish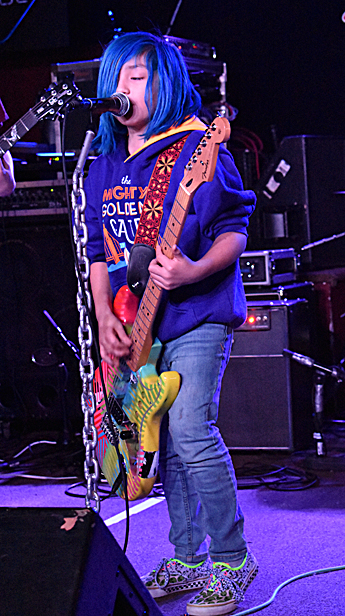 Lincoln - Color Killer
Photo: Blowfish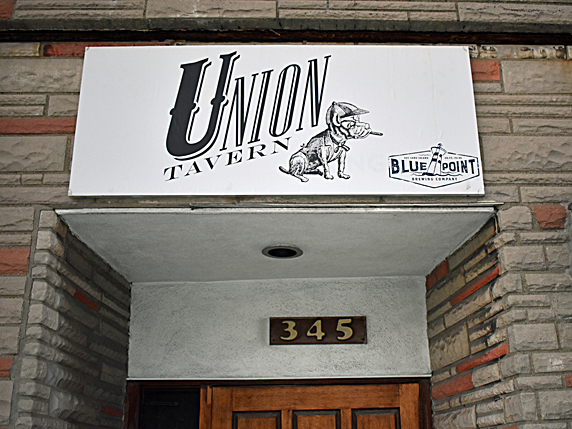 Union Station - where PA's Lounge used to be
Photo: Blowfish