The BGN News Archive
January 29, 2018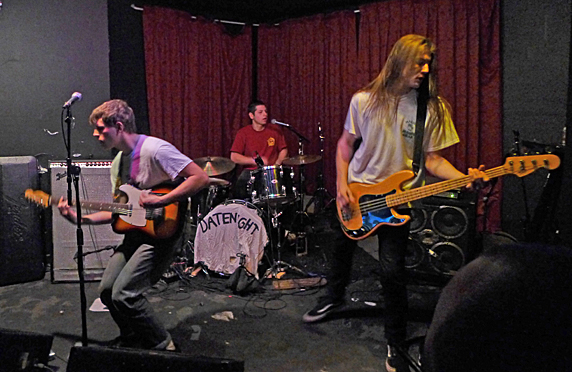 Datenight
Photo:Blowfish
Checking out the Nice Guys at O'Brien's on Monday seemed like an obvious thing, at least to us here at the BGN. Monday is less traffic, more parking and less people in the club – well two out of three. The club was full. The Nice Guys seemed to be the biggest draw so that was heartening.
The band before the Nice Guys was Datenight. Not thrilled with that name, but the group – fantastic. They were from Nashville. That might explain the jeans with the rolled up cuffs on one guy. We haven't seen that style in a while. They had a punk garage style that had a big sound and short songs. The song in the video below is two minutes and that seemed like a long one at the time.
We liked them immediately. They did things the punk way and that's the right way to us. They have that appeal that those early English singles had: brash, short, attitude up front and just melodic enough. They don't play two note power chords but slash out trebly full cords. The overall sound is bright. This was another reminder that getting out and seeing new bands can be rewarding.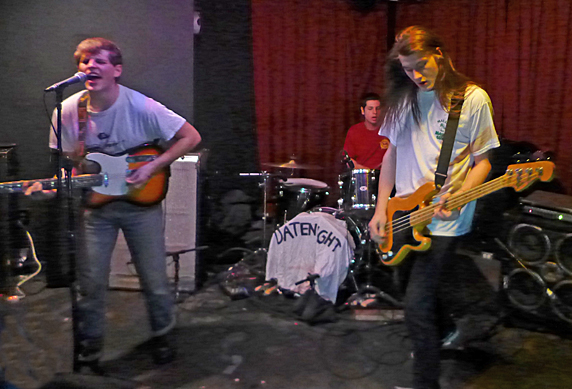 Datenight
Photo:Blowfish
With a name like Datenight, try to find them in Google - forget it. Here's their Bandcamp page. We suggest Sonic Youth 18 Years on Earth EP. It's 4 songs that are a minute and a half each. This is their Facebook page.
We liked the garage sound of the Nice Guys when we saw them a few times two years ago, like here and here.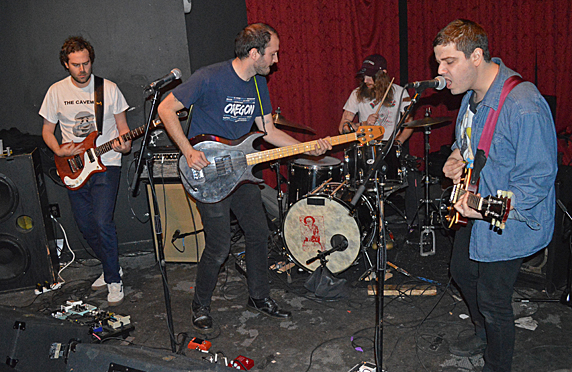 Nice Guys
Photo:Blowfish

In that time they've changed. There was different music coming out this time. There were Led Zeppelin big riff actions with the jerky stops that accent them. The old Nice Guys wouldn't have been able to pull that off and wouldn't have wanted to either. The overall sound seemed chaotic but the tight playing was controlling things at the same time. It was like a tiger in a cage.

What hasn't changed is their raw energy. It always seems like they want to get out of bounds… to work up a frenzy and cause a little mayhem. They had two singers. When the bass player sang, his face was red with effort as he worked himself into a lather. You can see that in the second video below.

They're getting better and that's great to see. We've told you before that this was a band that the old punks should latch on to because they shared some of the old punk spirit. Now, we're saying it again.

John Keegan saw Alejandro Escovedo this week and was able to check out the new club City Winery at the same time. Click the photo below for John's review.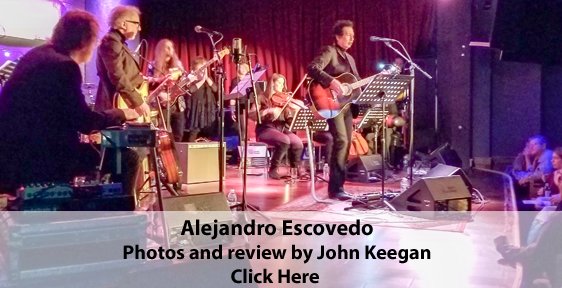 ---
And in other news.....
A lot of people might not know this has been in the works and is ready to be released. Tim Warren of Crypt Records has been working to compile and release the extant songs by The Kids, that's the Real Kids in it's very earliest incarnation. Kevin Glasheen was the drummer and Mr. Curt was playing guitar in this version.
Tim, who is based in Germany now, came to Boston last summer and got a lot of business done. Tim talked to a few people including John Felice, of course, but also Mr. Curt and Miss Donna, who had the original tile cut that was used to make The Kids t-shirts. He talked about having a 30 page book. Soon it was an 80 page book. In the end it's a 204 page book. Tim has posted a 15 minute video. The first 5 minutes are just him flipping through the booklet. That gets you salivating right there. On the soundtrack is a generous sampling of the songs that are included on the CD.
The CD version is coming out first; a vinyl version is coming out in March. These will be coming out via Slovenly Records. The first LP will be the 1974 demos by The Kids with a 32 page booklet. The second LP will be a live concert 1978. We'll keep you updated when its available to order.
A lot of us that were on the rock scene just before punk hit have some common experiences. One of those experiences was that in our search for good rock in the clubs we were constantly met with cover bands and tribute groups. Hence, to make a generality, we have an antipathy toward those sort of groups. So, it's a little disconcerting to see so many of these types of bands filling the clubs again. Thunder Road is just one club that has filled many nights with these groups. This is all leading up to the posting of a show by Elvana: Elvis Fronted Nirvana on May 19. This is shades of the reggae/rock Dread Zeppelin that was big for a while. Evidently it's not enough to have tribute bands for Aerosmith, Springsteen, Grateful Dead, Bee Gees, B-52 etc., now we have to have these hybrid monsters out there. Facebook page.
Well we've been waiting for Joe Packard to clue us in about his new band he's been warning us about. He never did tell us but we found out anyway...it's EVERT...also in the band is the ubiquitous Matt Burns on drums and Jim Alger on guitar. And their debut gig is a killer one on March 3, an afternoon show at the Midway with Duck & Cover and Silver Screams!!
Watts is opening for the Gene Simmons of Kiss show at the Lynn Auditorium on Feb 16. This is drummer John Lynch's wet dream. He has Kiss tattoos of the band .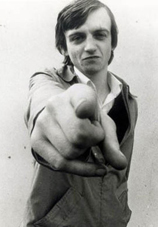 RIP Mark E. Smith of The Fall. Many of us were introduced to The Fall with Live at the Witch Trials. After that, good luck keeping up with the voluminous output. There was 32 studio albums and maybe an equal amount of live ones. The band line-up was always changing so there was no doubt that the sound was coming from Mark.
The repetitive groove got set up at the beginning of the song and then it was a matter of getting some lyric content in there and sung with his very identifiable voice. If you liked it, you loved it.
1986 produced two notable singles, "Mr. Pharmacist" and "Hey! Luciani" that got lots of airplay. They were a fall back group for any college radio show for a long time. Mark came off as a curmudgeon, he gave punk a lot and punk gave him a platform.
---
Here's some good shows coming up .....
January 30 (Tuesday) Zip-Tie Handcuffs, Julep, Stuyedeyed, Birdgangs at O'Brien's
January 31 (Wednesday) Jay Allen's Mess-Around at ONCE Lounge &:30-11:30 Free!!
February 2 (Friday) It's a double shot of The Dirty Truckers with Michael Kane & the Morning Afters, The Dirty Truckers (first shot), Tad Overbaugh, The Dirty Truckers (2nd shot) at O'Brien's
February 2 (Friday) The Natty D's, Idle Pilot, Psychic Dog, Squash at UnchARTed in Lowell FB page for info.directions
February 3 (Saturday) Isolations, Rictus Grin, WIMP, Ratz, Whoopi Sticks at Club Bohemia at The Cantab
February 3 (Saturday) Eddie Japan, Devil's Twins, Grownup Noise & Analog Heart at Once
February 3 (Saturday) Nervous Eaters, the Straight Eights and DUI at Pete's Grill (540 South Street, Quincy) FB page
And further out we have...
February 8 (Thursday) Powerslut, Thrust Club, Leafcutter, Ski Bunny at O'Brien's Pub
February 9 (Friday) The Melatonins, The Connection, Justine and the Unclean at the Tavern at the End of the World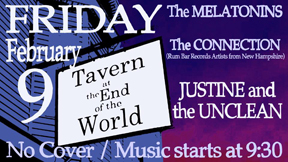 February 9 (Friday) The Bentmen are at Once Ballroom
February 10 (Saturday) Hudson Falcons 20th Anniversary Tour with special guests The Sprained Ankles and more! at the Midway - this is a 4PM show.
February 10 (Saturday) The Humanoids, Mercury On Mars, Uncomfortables, Il Mostro at O'Brien's Pub
February 10 (Saturday) The Classic Ruins, TJ Wheeler, Black Cat Road at Bayside Bowl, Portland ME. Free Show! Starts 8:30 Sharp!
February 11 (Sunday) The Thigh Scrapers, State of The Union, Pop Gun, Lily Black for an early show at 4PM at The Midway
February 12 (Monday) Rocker Zine's Rock n Roll Trivia at Once. With Brett Milano and Erin Amar. Starts at 7Pm
February 15 (Thursday) Major Stars, Black Helicopter & Henry Owings at Once Ballroom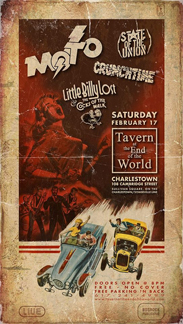 February 16 (Friday) Jittery Jack, Stop Calling Me Frank, Kenne HIghland and friends at Sally O'Briens

February 16 (Friday) Bundles, Dan Webb & The Spiders, Birdwatching, Michael Kane & The Morning Afters at OBriens

February 17 (Saturday) Roy Sludge at Atwood's at 4Pm

February 17 (Saturday) MOTO, Crunchtime, State of the Union, Little Billy Lost & the Cocks of the Walk at Tavern at the End of the World

February 17 (Saturday) Damn why isn't this in Boston?? LUX LIVES at Koto in Salem with SPiTZZ, Evil Streaks, Tsunamibots. FB Page

February 18 (Sunday) The Crank Tones at Atwoods

February 23 (Friday) The Dirty Truckers "Best of" double shot release party with very special guests: Tad Overbaugh & The Late Arrivals and Michael Kane & the Morning Afters

February 26 (Monday) Thrust Club, Electric Street Queens, Sister,Disco Nap at Charlie's Kitchen

February 24 (Saturday) Jason Bennett & the Resistance, Blood Stained Brindle, Jesse Ahern and The Roots Rock Rebel Revue, and Jake Bell & the Maybe One More's at The MIddle East -this is an early evening show at 6:30PM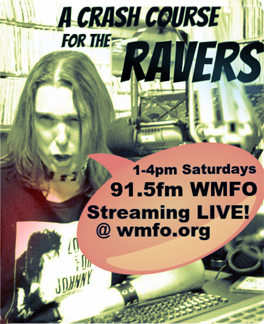 February 24 (Saturday) A Bunch of Jerks, Muck & the Mires, Jay Allen & The Archcriminals, Hambone Skinny at The Midway 9PM show
March 2 (Friday) Damon & Naomi, Thalia Zedek and Kevin Robert Thomson at The Lily Pad Inman Square 7-10PM
March 2 (Friday) Fat Togue Music presents! .Black Helicopter, Blackletter and more TBA- check the FB page for updates.
March 3 (Saturday) Silver Screams, Duck & Cover, Too Many Voices, EVERT ..this is a .4-8PM show at The Midway. Evert is a new band with Joe Packard, Matt Burns and Jim Alger...can't wait to see them!! Evert FB page. Gig FB page.
March 3 (Saturday) Peter Perrett (of The Only Ones) at The Brighton Music Hall FB page for tix etc
March 9 (Friday) Nick & The Adversaries, Continental (ex-Dropkick Murphys/The Outlets), The Hi-End, The Gala at The Midway
March 10 (Saturday) Carissa Johnson Talk Talk Talk Album Release at Great Scott also on the bill: The Organ Beats, Lady Pills, and Watts!
March 14 (Wednesday) Clan Of Xymox and Stoneburner at Once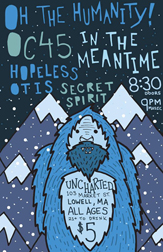 March 14 (Wednesday) Dropkick Murphys, Agnostic Front & Bim Skala Bim at The State Theatre, Portland, Maine FB PAGE!
March 16 (Friday) Bonecrusher, The Welch Boys, The Blue Bloods, The Ice Cold Killers at The Midway
March 16 (Friday) Richie Ramones, Marko and the Bruisers, Musclecah, at Ralph's Diner in WistahThe Pathetics
March 18 (Sunday) State of the Union, The New Frustrations, Billy Connors Project, Far Above The Ground at The Midway- this is a day time show 4Pm
March 23 (Friday) Barrence Whitfield & the Savages at the Middle East!! FB page and tix link here.
April 17 (Tuesday) My Life With The Thrill Kill Kult: 30th Anniversary Show at the Brighton Music Hall
CONTACT US AT....misslynbgn@yahoo.com Send us your gig listings, your news and anything else ya got!! You want your CD reviewed?? Contact us for that too.