The BGN News Archive
February 15, 2010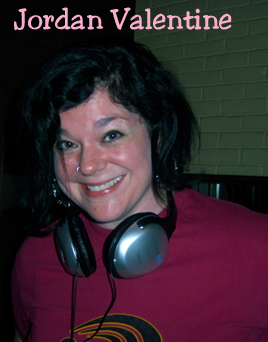 .... went to Joanie's annual sausage fest last night...ahem a little under the weather today...and it wasn't that sausage that did it!
it was a real fun time...The Arkanes came in around midnight or so....cute cute cute...... And they are playing tonight at Church..... with the return of the New Frustrations
and Church has a great kitchen so I hear.....some night might be good idea to go early and try it out...the menu has just been revamped...... Church Menu nom nom....
and speaking of Church, this Wednesday February 17th there will be a very interesting show with Humanwine, Walter Sickert, Do Not Forsake Me Oh My Darling, Sarah Rabdau
Jordan Valentine is retiring from her awesome DJ position ( and booking the club too) at The Rosebud Diner.....so I suggest you get your butt over to the Rosebud (in Davis Square) and spend a Friday night listening to some awesome music spun by Miss Valentine and maybe dance your ass off too!!, her last night is February 27th...so get over there before then and on the 27th as well to bid Jordan bye bye from the Rosebudů.
And there is an fun show at Precinct on Saturday, Feb 27: The Young Tremors, The Dirty Truckers, Memphis59 and Watts ,,,,,yeah!! and it is the Young Tremors CD Release party so come on down and help them celebrate "Very Nice, Very Nice".
and you can catch Jon Macey with some friends like Sal Baglio in a band called The Bittersweets at The Cantab on Feb 27th,

in March we can look forward to ....
YAY!!! A Marvels show at Middle East UP......on Saturday, March 7th, on the bill: OH OH OH....The Marvels, Vagiant and Doggfights US...now THIS is an excellent bill!! Go to this show!!!
And there's a cool show at The Beachcomber in Quincy on Friday March 19th with Big Bad Bollocks, Beantown Boozehounds, Paul & The Strings and Drago. and.....
Mark your calendars now for Nancy Neon's Rat Reunion Nights in first weekend of April, at The Cantab The Flashcubes, 1-4-5, The Varmints, The Boize, Foxpass, Third Rail, The Last Ones and The Classic Ruins......
and that's just one night, we'll have more info on the other ..... you can email us at: Miss Lyn email......