The BGN News Archive
March 2, 2009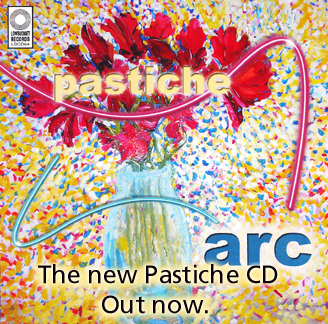 Oh my friends it is a busy month of March for shows out there....Cool!!
For example: Friday March 6th is The Johnny Black Trio And Doom Buggies are at The Midway
Saturday March 7th there's an excellent midday show at All Asia, its 2PM and its all ages and the bands are Refuse Resist, Doggfight US, OPS and FTN (From Miami) and Burning Streets
and Saturday the 7th over at O'Brien's is where to send the night for the 4th Annual Idle Barons Winter Ball starring the fabulous: Mung , The Curses . The Dirty Truckers and Jay Allen And The Archcriminals
...then on Sunday, 3/8 there's a midday show again at All Asia and its all ages..Sunday its Blood Stained Brindle, Black Noise Scam, The Revilers, Oi the Band. Excellent.
March 13th is The New Collisions, The New Alibi's, Televandals, at the Middle East UP..
and at Church on the 13th it's the Tommy & the Terrors 16th Annual Drop Kick Murphey's aftershow with The Krays, The Tampoffs , The Welch Boys, and The Scars
And new news on March 13th Prime Movers show "Lucky 13: at the Dilboy VFW Hall in Davis Sq. It's Kim Ackland's birthday and she's celebratin' big time and you'll get to see TWO sets of Prime Movers to say bye bye to the boys excellent music DJd between the sets, a fab meal with the price of admission and a very reasonably priced bar all for the mere prince of 7 BUCKS!! ...
Then next night March 14th The Throwing Muses (!) are at the Middle East UP!! Wow
BUT also just down the street on March 14th, at The Cantab, THE REAL KIDS Also on the bill will be The Mezmerines and Corolla DeVIlle...AND we just heard that Mark Kennedy and Fred Pinneau's new band 5 Point is also on the bill! Excellent!!!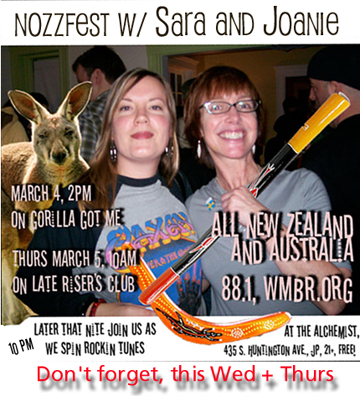 and also on the 14th at Church are The Larkin Brigade's Evacuation Day Extravaganza with Confront + Mouth Sewn Shut + Ten Gallon Scally Featuring Rockin' Bob Cenci
Then at Church on Tuesday 3/17 are Coffin Lids + The Throwaways + Buried In Leather + The Guns Of Navarone, that's a good show!
And a big one: At Church on Friday March 20th is another DMZ show along with Unnatural Axe (YEEHAW!!! Richie's back on stage!!) Vagiant...
if you missed DMZ last time do not miss them this time, they were awesome!!!
In April...well first off the Queers are at TT's Friday April 3rd...
then there's an awesome 2 day punkfest at Harper's Ferry! Check it out: Saturday April 4th is an ALL AGES show at NOON with Far From Finished, The Pinkerton Thugs, The New Alibis, Blood Stained Brindle, Flat Foot 56 and Razors in the Night.....THEN that night for a 21+ show you get: Blanks 77, The Wretched Ones, The Skels, The Side Effects and Oi! The Band.... .
Next day Sunday April 5th is another NOON , ALL AGES show with The Casualties, Mouth Sewn Shut, Tommy & the Terrors, For The Worse, War of The Words and Word for Word ....
Ok THEN there's the night time 18+ show with Mark Lind & The Unloved, Lost Cause, Nothing But Enemies S.C.F.F., Hammer & Nails, Doggfight U.S. and Red Invasion
Excellent way to spend your weekend!!
Looks like The Damned rescheduled at The Paradise, they are playing there Friday, May 8th!!
But also May 8th there's a killer show down in Providence RI at Club Hell: Mouth Sewn Shut, The Meatmen AND Fear...whew!! worth the drive!!
And in June The Blackjacks are slated to perform on June 19th and June 20th at TT The Bear's Place , hey! It'll be good to see Johnny Angel again!...and, in fact, he's also doing a solo show at The Plough with Robin Lane on June 18th. get ready Boston!
OK, there you have it for this week friends....email me huh....????.... Lyn