The BGN News Archive
March 7, 2011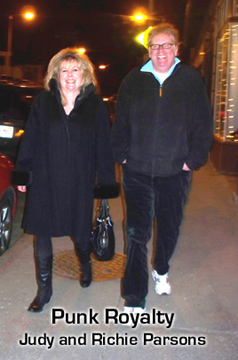 Ran over to at The Aviary Gallery. last Thursday for the Sound on Sight, Photography of Boston Rock show. Lots of very cool work going on there! And the place was PACKED and kept getting more pecked until it was spilling out onto the sidewalk! Richie Parson of Unnatural Axe had 3 great photos: including a fantastic pic of Stiv Bators.I asked him how old he was when that pic was snapped: 18!! It is an amazing photo! How could an 18 year old be thinking of how to frame these great shots? I asked. He said he was inspired by Denise Donahue Rowe who he worked with at Filene's Basement at the time. Denise inspired many of us and it was great to hear that from Richie!
and Speaking of Stiv....that means Dead Boys and that can also mean Cheetah Chrome and he is appearing, along with Mike Hudson of the Pagans and Bob Pfeifer of the Human Switchboard in the Cleveland Confidential Book Tour .... On Thursday April 7th they will be in our area, down in Providence RI at the Knight Memorial Library (275 Elmwood Avenue, Provi.) they will be reading from and discussing their books - A Dead Boy's Tale, Diary of a Punk and University of Strangers! Put this on your calendars NOW!!
And whoa, just heard about this...April 16th a screening of Andy Warhol's film The Velvet Underground in Boston!!! This is being presented by Arts Emerson and should be a fantastic thing to see!!
The Frustrators is a punk rock band where the members are also members of other bands. The most notable is Mike Dirnt from Green Day. They have had two releases with Adeline Records. Thier new EP entitled "Griller" contains a credible version of The Neighborhoods' "Prettiest Girl".
So here's some stuff that's coming up my friends:
And they have Thursdays going good over at The Rosebud that's for sure....Thursday March 10 is Jordan Valentine & The Sunday Saints, Muck & The Mires and Jenny Dee & The Delinquents......excellent!!
Friday March 11th is a special psychobilly night with Sasquatch and the Sick-A-Billys and Wicked Whiskey at The Midway
Saturday March 12th there's a double CD Release party over at O'Brien's for both Buried In Leather and The Tenafly Vipers also on the bill is Institutionalized ......and at Middle East upstairs there's a cool show too (on the 12th) with The Alrighters, Razors in the Night, Cradle To The Grave and Full Body Anchor
The Marky Mayhem Benefit is coming up on Sunday March 13th at The Midway in JP......help a guy out and go.....on the bill: Hixx, 5 Point, The Peasants, Doom Buggies and The Welsh Boys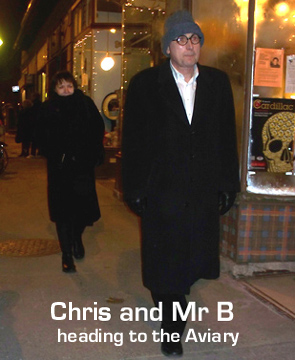 Thursday, March 17th, hey isn't that St. Patty's Day?? Anyway there's a cool punk show over at Church with Continental, Beantown Boozehounds and others....at Precinct for this very special day in Boston ....well that'd be Somerville if you go....Kier Byrnes presents The New England Americana All Stars, Comanchero and Three Day Threshold
.......and in the world called Allston there's a punk/folk/hoedown event at O'Brien's with Larry And His Flask and Greenland Is Melting and because it is St Patty's day there just isn't enough room for all the people that want to get drunk so there are TWO shows, one at 6:30 and one at 9PM.
Friday March 18th no more green beer unless you really want it but there's also The Rudds, Downbeat 5, Watts and the Irreverands at the Rosebud.....and At Church there's Jason Bennet & The Resistance, Swaggerin' Growlers and the Larkin Brigade....
Saturday the 19th should be fun at The Plough with Sourpuss and Peter O'Halloran & The Hired Hands.....
And Wow Thursday March 24th also over at Church is A.C. if ya know what we mean, Psycho, Scummy Men and The Nose Jobs....
Now February flew by so quickly it'll be April afore ya know it and Here's a sweet bill to look forwards to...... The Nervous Eaters, Lyres, and Robin Lane and the Chartbusters at the Royale on Saturday, April 16. Last time the Eaters played at the Beachcomber in Quincy they were in ripping top form.
Hey keep in touch huh?? click click click