The BGN News Archive
March 10, 2014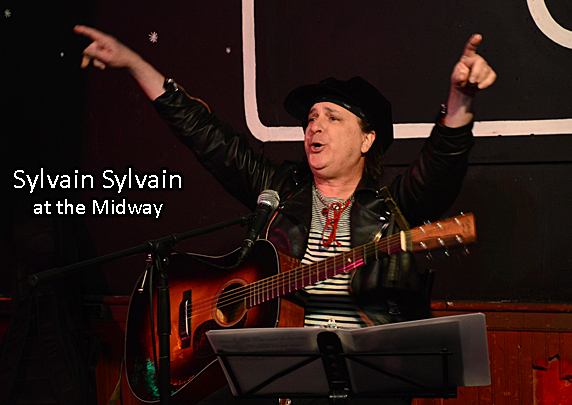 Blowfish got a true BGN exclusive: We got an invite from Rick Harte to a small listening party for the new Real Kids CD. You think we were quick to accept that?
Coming out first is a 4 song vinyl EP. Both Rick and John Felice are vinyl oriented so this is not just a side project before the big release. A vinyl copy is what they crave. Rick already has warned the neighbors as he cranks up his elaborate stereo that has a separate tube amp for each of the four speakers. What we want to hear is fantastic new Real Kids material but in 2014 can that be even possible??....well ya, it is.
This material is first off The Real Kids, meaning it has that sound first heard on that 1977 Red Star LP. It has John's song writing, voice and guitar sound. That garage aesthetic rules the material. Everything the Real Kids brought to the Boston rock scene back in the day is still needed, maybe more than ever. The large audience desire for Real Kids performances proves that. All that is true before we even talk about the production.
This recording was started with another producer which didn't work out, this tuerns out great for us!...with Rick Harte at the helm you know you are getting quality or....or...well there is no 'or'; he just will not go on without it. There are no fancy tricks, just a BIG hot sound. Drums sound huge with lots of floor tom booms and the bass is ballsy. This is true even in the few ballads like the Richman cover "Fly into Mystery" where the tempo is slow and the atmosphere is moody but the drums and bass still are hard as nails. Also in that song John unleashes a wild fray of distortion as a solo. There is just no wimp in this rockin' CD. Most of it straight ahead rocking.
The songs "She Don't Take It", "Got it Made", "That Girl Ain't Right" and "No Fun No More" all take their place in the list of great John Felice songs. He often opens with a bass line duped with the guitar on the low strings, that's a Real Kids copyrighted move and it's recognition hits your inner nerve. Same thing when his treble telecaster licks flash on the solos, you die for that. You aren't getting that anywhere else these days.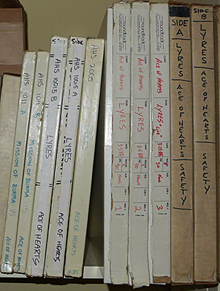 "All Night Boppin'" is a 50's feeling rocker that was a highlight at the Middle East gig and that Felice original stands out here too. Same deal with the cover of The Kinks "She's Got Everything". (That song has a big modulation in the second to last ending chord that sticks out big time. I wondered if John did that but no, it's in the original...that Ray Davies!)
The main sound is the four piece band with other elements used to sweeten the mix. They include harmonica, organ and even mandolin. Particularly cool are the background harmonies. The mandolin is used in John refashioning of "Common at Noon". I love the fact that he could go back to old material and give it a new setting. The low key attack fits the song. He continues the tone into the last song on the CD, another older song "Who Needs You" but it doesn't last long as he cranks it up and rocks his way through most of the song. It's like he's giving you a fake out. Good one.
I felt pretty good being in on this early listen. The slow release of the project has heightened expectations, which I would say are fulfilled by my listening, and demand, which will take a little longer as art work for the CD cover is going at a glacial pace. Good news is that the four song EP will be out shortly. It's a limited pressing with numbered copies. It's up to you to keep posted and grab one as it becomes available.
It seems like getting tickets in advance is the new reality. I've been doing it more and more the last couple of months. One recent purchase was the Sex Dolls show on Friday with Sylvain Sylvain of the New York Dolls and Glen Matlock of Sex Pistols/Rich Kids fame at the Midway. The show ended up being sold out with only 25 tickets held at the door for early arrivers.
The Midway has been consistent with interesting bills for quite some time. I love those Saturday afternoon shows especially. I talked to Mick the engineer there (formally at Rosebud) and he says there are three guys who are booking the club currently and that has resulted in the interesting array of gigs. They redid the back of the stage, just repainted the backdrop so it looks tidy.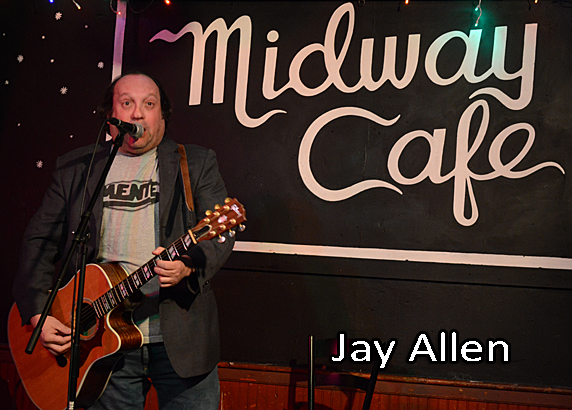 The night was all acoustic. There was an opener who's name I didn't get, then Jay Allen doing his take on acoustic which means songs like Bustin' My Balls, Twist My Nuts, Toaster Oven and Barfly. They are all fun songs whose lyrical wackiness works any old way they are presented. Jay lives in a twisted world and it's nice to hear about it.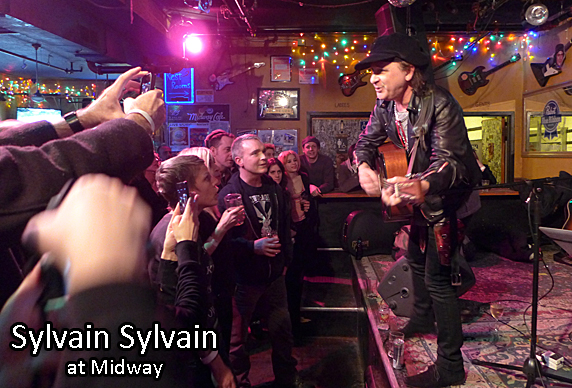 Sylvain Sylvain is someone who takes over the room when he enters and that's what the gig is like. There is immediate rapport as his NY attitude charms the crowd. You gotta love this guy. The stories are hilarious, his asides are hysterical and the songs almost seem beside the point. Not completely beside the point of course, he did a neat version of "Femme Fatale" and to hear him get into "Trash" was a kick. The audience adored him and sang along, cheered, clapped and did anything he wanted...and he wanted that connection. He was always reaching out and interacting with the crowd. It was a wonderful warm time. After a few encores he finally sang a short melody with a la la la's, slowly walking across the room as the audience sang with him. He finally left the room with the audience still singing for a short while without him. So cool.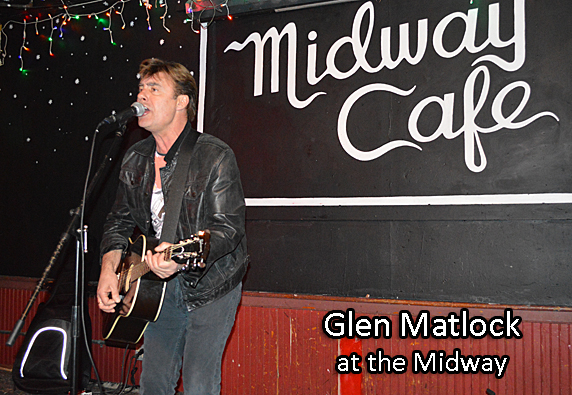 So then I felt like; what can Glen Matlock do after that? Glen also has personality on stage so he picked up on the good vibes and he had a bigger focus on the songs at the same time. He also required the audience to constantly sing along or supply the rhythm by clapping. He did "God Save the Queen" and that was a wake up moment if you didn't know. This guy was there at the origins of that whole first Sex Pistols LP that changed everything. Later he went into the Rich Kids and did one of my favorite songs of all time Ghosts of Princes in Towers. I loved seeing him play that rolling chord structure. During the whole set he had a strong voice, good guitar playing and delivered every song with appealing conviction. I had a long evening and by 12:50 I called it quits as he still was playing and the crowd was still there.
Saturday and it's back to the Midway again for Mary Lou Lord's Benefit for her medical bills. Bob Colby set it up and really worked to get the word out. They were both on Crash Course for the Ravers the previous week. The place was packed, sold out in fact. They could have used a bigger club. Cover was only $5.00 so I dropped money in the donation jar and they made over a thousand bucks for the night. That's really good for something on this scale. I saw Pat McGrath and Fritz Ericson do some country tunes. Pat has a great voice and seems to have deep knowledge of the whole genre. Ericson put his power playing aside and was country picking only, didn't know he could do that! I was thinking that Pat is like Sylvain the night before, he's full of personality. Somewhere there is a perfect music/host sort of position he should be doing.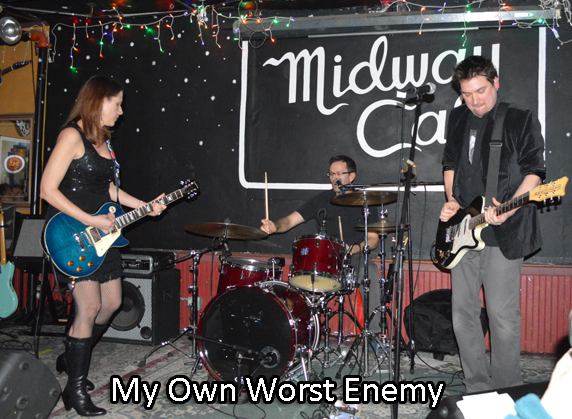 My Own Worst Enemy has a song for Mary Lou Lord on their lattest single. They added four more songs that were Lord oriented to have the most content applicable set ever. The song about Courtney Love which was older was quite a gem. It ended in expletives galore at volume maximus. Show stopping and worth the price of admission and more.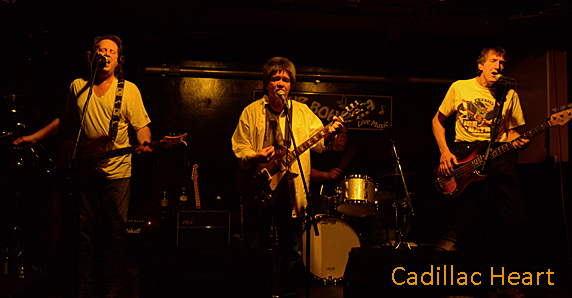 Since that seemed to be doing well I shot across town and was able to catch Cadillac Heart and The Brigands at the Cantab. That was crowded and they say that earlier it was packed. Just let winter release it's grip a tad and we are out there, people. Cadillac Heart has Billy Connors at the center with the great songs both new and old. Now, he's got Chuck Myra on drums who has played with greats during the beginnings of the scene and doing rockabilly before anyone knew it was a cool. Gary Soprano on guitar is still criminally underappreciated even though his praises have been heralded by writers and band members since his Third Rail days. To top it off is long time bass player/singer Scott Barenwald of Reddy Teddy. All this makes me try to not miss them ever. Tonight they do their thing and are rewarded by much dancing by this wonderful happy crowd. They do "Nothing's Gonna Change" written by Billy but seems sculpted to fit Scott. This is pop at its best. They do "Ecstasy" written by Billy and Andy Paley and done by The Paley Brothers and even Lesley Gore at some point Billy says. During the whole set you are rewarded no matter who you listen to. I thought Chuck grounded the group. He is very steady and plays with an easy grace. Gary is a suitcase full of sonic soundscapes that he swoops in and places everywhere and anywhere to accent. He's a guitarist that other guitarist look at and try to learn.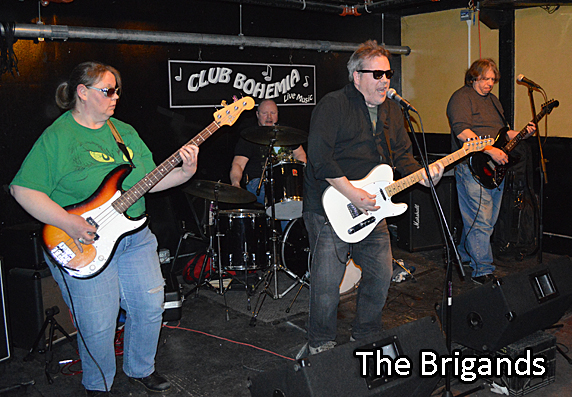 As the Brigands go on it is getting late. Three other bands have already been on and the crowd thins out. I'll hand it to the band they didn't let up on the energy. They shortened the set but pounded it out. I'm late to this long running band and that's my bad. They have some great songs and are a true blue Boston hometown band through and through. They begin with "Teenage Flu" by the Atlantics and play one of their own called "Outta Boston" that says it all. Another original "Supersonic" is a winner and they end with an original called "She's Mine" that Matt Burns says is one of his favorite local songs. I think it is a perfect fit for Triple Thick to cover. Next time I see Mitch I'm going to try to sell him the idea. It's almost two o'clock when they finish.
As Mickey Bliss helps them dismantle I feel like I've broken the rock dry spell caused by bad weather. In the end I'll take the weather if I have the music.
Love this town.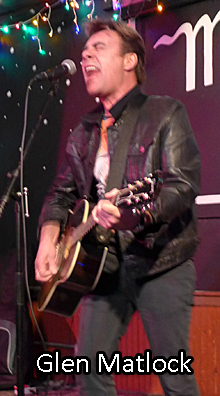 Now, in other news.....speaking of Triple Thick...their new release TUESDAY NiGHT FEVER is up on Bandcamp....Eight songs, thirteen and a half minutes recorded at Studiochevre, Cambridge Ma by Curtis and Hayley and mastered at Galaxy Park, Watertown Ma by Richard Marr. Please download it for free HERE and share it with your friends.
Now, in other news.....The Kickstarter project for PunkRockPaperScissors will be of interest to a few of us. It is a book of punk flyers. There are some Boston ones in their according to the write up.
The Replacements are playing two weeknds in April at Coachella and they are having David Minehan on guitar again. (Afghan Whigs and Brain Ferry are on the bill too!)
The family of Devo's Bob Casale, who died recently, has money problems they Have a Go Fund Me page to get help.....
And for upcoming shows.....This Thursday March 13th at The Tavern at the end of the World there'll be The Natalie Flanagan Band, Doug MacDonald band, Johnny Ellis & Stephanie Schmidt and other friends and guests......
And for upcoming shows.....We have St Patrick's Day coming up on 3/17 so on the 15th you could do an all day St Patty's affair at The Midway...it starts out with Swamp Patrick's Day Celebration - 4 to 8:30 PM with Everymen, Yankee Cockfight, The Radiator Rattlers and The Old Edison.....
Then it's another DJ Easy Ed Show - Saturday March 15th - and this one's amazing!! With Sean Coleman coming back for a visit to Boston with Sean Coleman and The Quazars along with Leah and Her J-Walkers and The Bloodshots
Jeff Hudson has a new gig ....DJ Jeff Hudson starts shows on Friday March 21st...so if any of you are out in western Mass...this could be FUN!... He'll be at Hops & Vines Beer Garden & Brassierie in Williamstown playing some cool music.
Thursday March 27th is the official Kenne Highland Birthday Bash at Tavern at the End of the World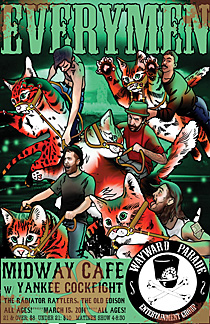 And a special show on Monday MArch 17th is the Trick Wallace Birthday show at The Tavern at the End of the World...there'll be Nat Flan, The Trick Wallace Trio, Asa Brebner, Fireking and Trusty Sidekick....
Jonathan Richman is back to the Middle East Up on March 19, 20 & 21 with Tommy Larkin on drums.
Wow Friday March 21 there a mega OI!! Show at TT's with Yellow Stitches, Victory, Razors in the Night (who are great and are celebrating a record release this night) And The Warriors real Oi! Straight from London you know...(and named after one of my fave films!)
Saturday March 29 at The Midway you can get a double dose of Chris Brat (we hope his ribs have healed by then) plus these are some damned good bands - its The Old Edison (In case you missed them last week), The Warning Shots, The Black Cheers and Duck & Cover
The fundraiser gig for Veterans Advocacy Services was canceled due to SNOW (what else is new this winter huh??) and has been rescheduled to 3/29/2014 at the Maynard Elks from 7:00 PM to 12:30 AM and now they have nabbed Special guest Gary Soprano (Third Rail and Cadillac Heart) will be joining Reddy Teddy for this important event.
Jon Bernhardt is celebrating his 50th Birthday and 30 Year Anniversary on WMBR's Breakfast of Champions with a gig at the Middle East down on April 2 with Bevis Frond and Barbara Manning and Dump. Tickets are $20, to benefit WMBR and are available via TicketWeb.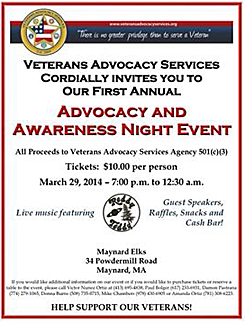 Friday April 4th at The Regent Theater is the debut of Tim Jackson's film "When Things Go Wrong" which is all about Robin Lane there'll also be a Q&A with Tim and Robin and live performances from Robin, The Chartbusters, Barrence Whitfield, Ramona Silver, and others TBA . You can buy tix here Regent Theater site
Saturday April 5th there's a great show, one not to be missed realy!, at the Spotlight Tavern in Beverly with Two Saints, Greg Allen's Fringe Religion, The Low Babies and Mike Woo's Raging Bone.
The Saturday April 19th at The Cantab gig has changed...Bittersweets are out but instead you get The Darlings, The Funeral Barkers, FoxPass and Emily Grogan...
The April 26th Barry & The Remains show at Johnny D's has been CANCELLED, sorry....
Franorama by Fran Fried is a podcast that had a show of interest to all fans of Barry and the Remains. It's three hours long and Fran knew the group back in the day. You get lots of info and perspective on the Remains career. Do not let this go by if you are a fan and who isnt? There is lots of talk of drummer Chip Damiani who just passed away. Franorama – 2-25-14 broadcast.
The Cavestomp (Boston) Standells and Lyres at The Brighton Music Hall on Monday May 5th.... You can buy tix here
OK people mark your calendars for Al Janick's St. Stanilaus Polka Party on May 17th...this year its at Anthony's on Highland Ave in Somerville and he's got his Plastyczny Ser Orkestra consisting of world famous musicians like, Kevin Hensleyski on Guitar, Matt Burkeski on Drums and Shaun Wolf Wortiski on Bass...along with The Warsaw Marching Accordion Army and the Horny Karkow Horns...and if that weren't enough he also has special guests The Pierogi Triplets (Jordan Valentine & Jenny Dee)!!!
Thursday, May 22 at The Middle East Up...... The Woggles with Muck and the Mires, Lyres - whoa what a show!!!!
EMAIL US AT.......misslynbgn@yahoo.com