The BGN News Archive
March 15, 2010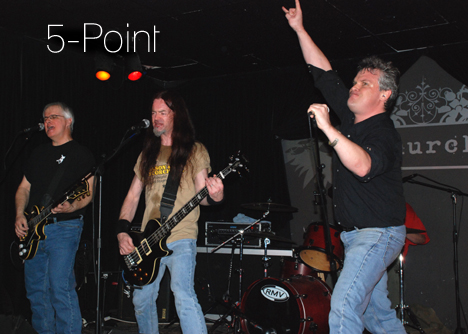 Sad news to tell you ......in that Dave Lee, bass player for The Neats has passed away. They played their reunions shows with him, knowing they could only do as many as he could handle......and that was a pretty awesome thing to be able to do! RIP Dave Lee.
Blowfish says...I caught the Thursday line up at the Church this week.
It was the Tenafly Vipers, 5-Point, Up You Bucket and Vogon Poets.
I have the full story here....Vipers - 5-Point - Up Your Bucket - Vogon Poets.
And it's here.... St. Patrick's Day in Boston! And that means many cool shows: if you are on the Cape or wanna do the drive.....here's an excellent St Paddy's day show with Outlets' Rick Barton and his band Continental, with Bryan McPherson, The New Frustrations, Noggin (Featuring Richie Parsons and members of the Dogmatics), and the Purse Snatchers on Wednesday March 17th at Memorial Hall in Plymouth.
At The Middle East Up you got your St Patrick's Day Blowout Featuring: Swaggerin' Growlers, F Bombers, Faulty Conscience, Old Edison, Time and Place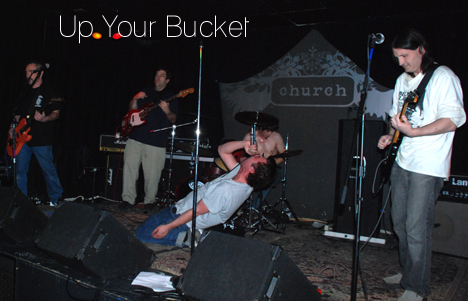 Three Day Threshold are at Precinct for a St Patrick's Day Party in Union Sq!
And of course at The Plough and Stars is a FREE St Paddy's Day party with a Pogues cover band!!!
many options for tossing back several Guinnesses!
After that, on Friday March 19th there's The Young Tremors playing their third Friday of their March Residency at The Midway this Friday they are with Classic Ruins and Jay Allen and The Archcriminals
Also on Friday 3/19 at The Beachcomber in Quincy there's Big Bad Bollocks, Beantown Boozehounds, Paul & The Strings and Drago. and.....
in town at The Middle East UP is a whole weekend event of punk rock......Boston Rules, OK! and it goes like this: Fri 3/19: Night One - COA, PanzerBastard, Side Effects, Cromulent, Nothing But Enemies, Revilers
Sat 3/20 -Day One - The Pinkerton Thugs, Tommy and the Terrors, Razors in the Night, Disorderly Conduct, Oi! the Band, Colin and The Cancer
then Sat 3/20...Night Two - The Vigilantes, Jason Bennett and the Resistance, These Lies, Paul & The Strings, War of Words
Sun 3/21 - Day Two - Guns Up!, For the Worse, Ashers, Watchfire, Word for Word....Oi.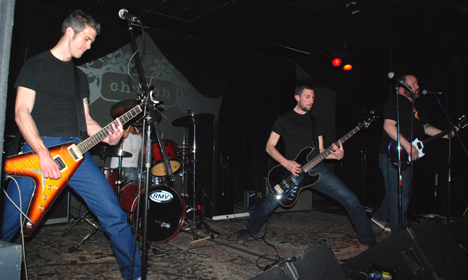 Hey surprise! Good show at The Cantab on Saturday 3/20 !! with Triple Thick, The Konks and The Coffin Lids , gee how did that happen?
And Thursday 3/25 is a very interesting event at TT The Bear's :its Boston Underground Film Festival "Tokyo Steampunk" Party with Humanwine, Walter Sickert & the Army of Broken Toys, Jaggery, and OwlWatcher
Mark your calendars now for Nancy Neon's Rat Reunion Night at The Cantab with The Flashcubes, 1-4-5, The Varmints, The Boize, Foxpass, Third Rail, The Last Ones and The Classic Ruins......
and more reunions....I can't wait for this one!! Johnny D's (the one in Allston from the good ole days) Reunion!!! At Church Saturday May 1st, with Turbines, Prime Movers, Classic Ruins and Moose & The Mudbugs
and we just heard from Rayboy Fernandes and he says he's very busy over at Triple B Studios: they are currently producing new releases by Boston rock legends, The Boize and The Varmints, and the young band that has picked up the torch of this "Thing of Ours"...Red Invasion, featuring "JoeyBoy" no relation to RayBoy.. that we know of. Look for these new releases by three of Boston's best this spring.
...... you can email us at: Miss Lyn email......