The BGN News Archive
March 23, 2009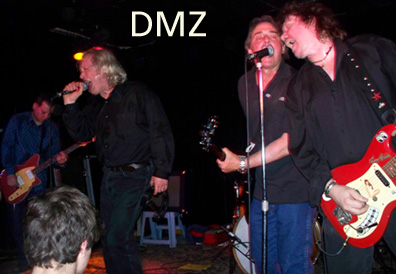 There was no way I was missing this last Friday's show at Church.....it was DMZ, again along with Unnatural Axe back on stage after Richie's back operation and recuperation of several months.
DMZ were as great as the last time! Mono Man or Jeff Connolly or PokeMono Jeff put his ALL into this show and he was great....and the whole band, of course, was awesome! When he is singing "Down under water you can hear the waves" and they are banging out that hypnotic rockin' rhythm it's really pretty amazing stuff.
Unnatural Axe were at their best too. Richie came on stage in a full torso brace but that didn't stop him, he immediately poured a beer on his head then started singing and even played guitar...I was hoping he wouldn't push himself too far and end up hurt but he was able to get his energy across and wasn't holding back much at all. He just couldn't move as much as usual. Also, he's lost a whole bunch of weight and looks great!
Hey and opening up for these two bands was Vagiant and I thoroughly enjoyed their set! They were simple old school punk and real fun!!
Lots of people showed up and it was a really a good night all in all. We met a cool kid, Chris, from Germany who was in Boston to see his fave band The Dropkick Murphy's and good for him he went out and saw the stuff that inspired bands like DKM!! He loved all the bands on the bill and loved Boston. He said the people here are much friendlier than they are in Germany. I don't' know, what do ya think?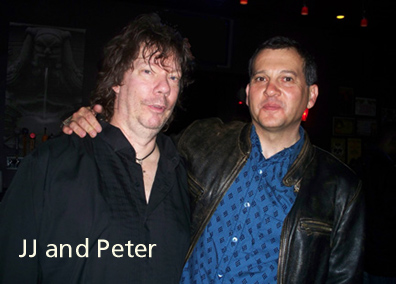 More DMZ - AXE pictures...CLICK HERE
And folks we got a new video from Jan Crocker and KINODV:
Here's what Jan says about this viddy:
"Was waiting for my clip at the terminal barber shop the other day and read in Rolling Stone that The Cure's Robert Smith(I LUV you Bobby!! - ed.) would be turning 50 next month on April 21. Got me thinking about when he turned 21. Robert turned 21 the night I dragged the MIT Film/Video crew to the dungeon in Allston known as The Underground, to film The Cure during their first US tour. Jim Coffman who ran the club, put together a great show pairing The Cure with Mission of Burma. I pulled out the 29 year old footage last week....YIKES!!!.... and put this retro-cut together of "Three Imaginary Boys"- Thanks Jan!!
So anyway....what's comin' up? This Thursday, 3-26, at TT's there's The Fighting Cocks, The Peasants, Top Heavy and The Killer Abs!!
In April...well first off the Queers are at TT's Friday April 3rd....
Also on April 3rd at 9:30 PM there will be is a screening of America's Lost Band (The Movie about The Remains) at the SENE Film, Music, and Arts Festival in Providence,
and The Remains will be performing an unplugged set of several songs after the screening. It seems like most of Boston will be headed down to the show!!
Also that weekend there's an awesome 2 day punkfest at Harper's Ferry! Check it out: Saturday April 4th is an ALL AGES show at NOON with Far From Finished, The Pinkerton Thugs, The New Alibis, Blood Stained Brindle, Flat Foot 56 and Razors in the Night....THEN that night for a 21+ show you get: Blanks 77, The Wretched Ones, The Skels, The Side Effects and Oi! The Band.....
Next day Sunday April 5th is another NOON , ALL AGES show with The Casualties, Mouth Sewn Shut, Tommy & the Terrors, For The Worse, War of The Words and Word for Word ....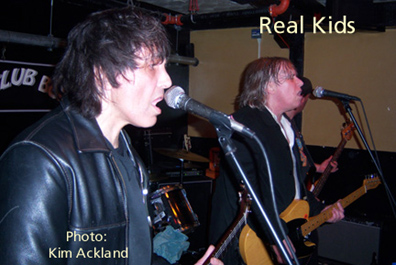 Ok THEN there's the night time 18+ show with Mark Lind & The Unloved, Lost Cause, Nothing But Enemies S.C.F.F., Hammer & Nails, Doggfight U.S. and Red Invasion
Excellent way to spend your weekend!!
Looks like The Damned rescheduled at The Paradise, they are playing there Friday, May 8th!!
But also May 8th there's a killer show down in Providence RI at Club Hell: Mouth Sewn Shut, The Meatmen AND Fear...whew!! worth the drive!!
And in June The Blackjacks are back!
Here's all the info you need:
June 18th, Robin Lane/Johnny Angel plus Angelyne and special guests at Plough and Stars
June 19th, Blackjacks, Gravel Pit, (the original)Outlets, Killer Abs, TT's. 10.00 in advance, 12.00 day of
June 20th, Blackjacks, Mark Lind and the Unloved, The New Alibis, Classic Ruins, TT's, same cover
Oh!! Those are some good shows!! See you there!!
OK, there you have it for this week friends....email me huh....????.... Lyn