The BGN News Archive
March 26, 2018
Strange Fuzz
Photo:Blowfish
---
A multi punk line up at PA's on Thursday was the draw for us. We were looking forward to Circus Battalian whose debut we saw back in February but they bowed out for some reason.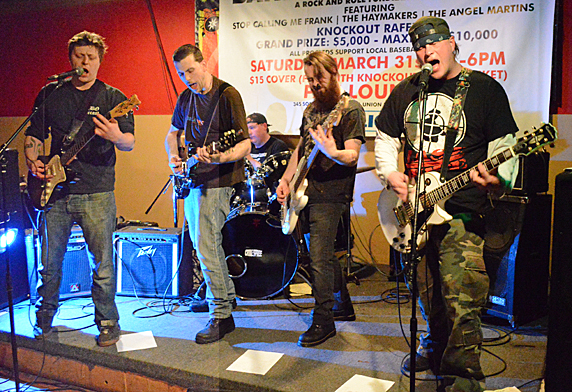 Worm
Photo:Blowfish
We instead got to hear South Shore's Worm. Lead singer Mikke Worm is also part of Bad Movies. He also books shows in Boston and the South Shore. It took about half a set for them to warm up, or us to warm up to them. Even though they came across as raw punk you could see that the songs were more complicated. Sometimes it seemed their playing was struggling to meet the requirements of the song writing.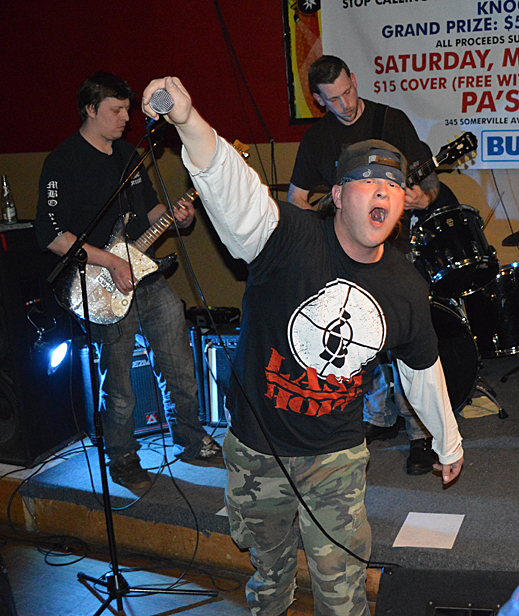 Worm
Photo:Blowfish
Like in one song where the duel leads were meant to be dissonant and where they just about carried it off. During the last third of the set things clicked. One of the guitarists put down his instrument and just sang - those lyrics and delivery worked. He was singing "Run Run Run' and you got the urgency of it. The later songs were also very political and they sang those with real anger and that was great punk. Rather than just do three chord romps Worm takes a chance, stretches the genre and hits their target in the end.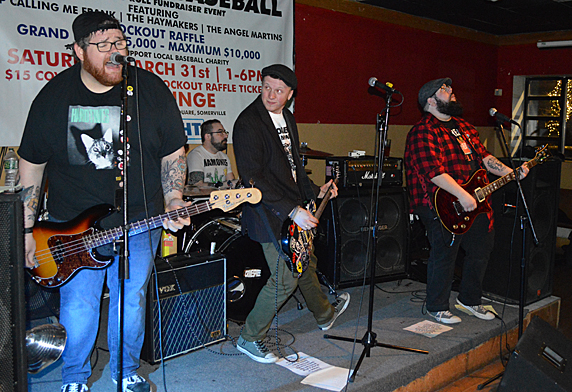 Loser's Circle
Photo:Blowfish
Loser's Circle is a known quantity to us. They've had problems that have slowed their gigging. They claim that practice is infrequent but you would never know it from the set. They were at their best. They just dug down on the stellar material from their album (get it people – review's on our page ). They now have Matt, who used to be the drummer, up front singing and playing guitar. That solidified and beefed up the singing and playing. They were rewarded with some moshing. They are punk with hooks. Some of the melody lines stuck in your head. We wish there were 10 more bands like this.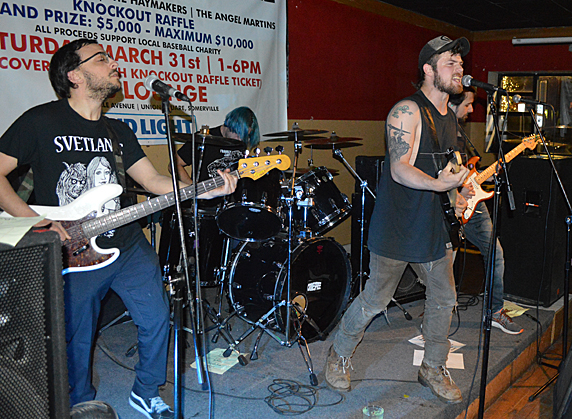 Crimespree
Photo:Blowfish
Crimespree we just saw two weeks ago. It was a lot of the same set but songs are just half of what Crimespree does. The other half is the show by Chester Timmins. Chester wasn't happy till everyone but everyone was paying attention and better if they were moshing up front. We just want this band to play more and get on some bills that will expose them to a bigger audience.
Saturday was a shot at some new bands at The Cantab. They all sounded promising from songs posted online. Head Cinema was a new psych band, as you would guess from the name. They had a constant low end punch that no old school psychedelic band would have, however. Both guitarists had extreme amounts of echo and reverb which gave the overall sound a celestial sheen. The vocals added to the effect. The singer had a distinctive tone to his spacey singing.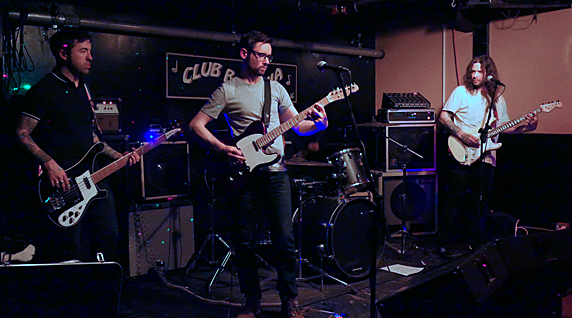 Head Cinema
Photo:Blowfish
There was no extended soloing. The lead played single melodic lines that flowed through the din. The more it went on the more we caught the mood. We wished it kept going. They should play the next Fuzztival. Here's their Bandcamp page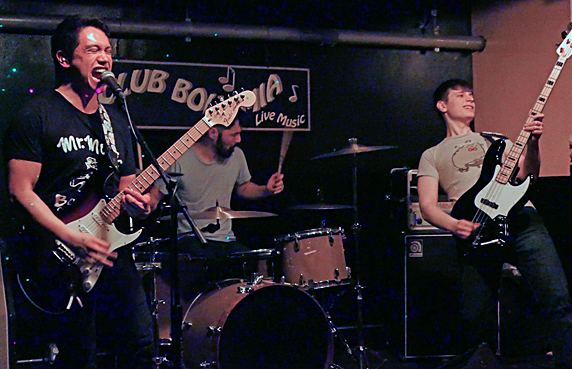 Miracle Blood
Photo:Blowfish
Miracle Blood we saw about a year ago. They didn't play our favorite song from last time "Slow Death". But that was because they had almost all new material. They've changed for the good. The new material is much more of their own voice and less outside influences are noticeable. They hit hard with the instruments and the singing. The songs were well written and there was a lot of emotional grist in the material that was accentuated with the singers top-of-his lungs vocals. Their Bandcamp page.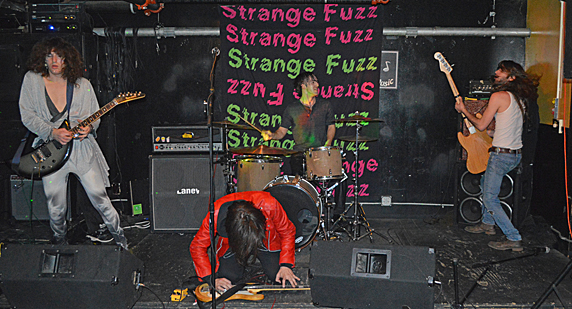 Strange Fuzz
Photo:Blowfish
The final band was called Strange Fuzz. That's a name that attracts us. We had to stay and see what they sounded like. We were expecting a psych band maybe, what it turned out to be was wild garage romp. When they lined up on stage you knew something was coming. The lead singer had a bright red leather jacket and was wearing a hoodie. A guitarist was a Yngwie Malmsteen look alike but he left the stage before they began playing – more about him later.
They put out a ragged and raw garage punky mix. The Monsieur's came to mind. They had that out of control feeling to them. This group would be a good fit on the Monsieur's label – Slovenly. There weren't a lot of people at this show, around 30 or 40 tops, by the time Strange Fuzz came on there were only a dozen people there. The band played like they were at a sold out TD Garden. They were doing everything they must have fantasied about.
Strange Fuzz
Photo:Blowfish
The bass player had a piece of plywood or corkboard on his amp. Why, we wondered? Turns out he spends half the set with his back to the audience banging the guitar into it. He did it a lot. We were glued to this. No way were we leaving, we had to see where this would go.
About half way through the set they bring on Mikey Dick. They claim they saw him playing on the street. He looked like a Hair Band shredder time machined into the Cantab. He did an inordinate amount of fidgeting. We thought, "maybe he can't play". Eventually he got to it and indeed could play and seemed to know all the chords to the half dozen songs he played on. All the while he was preening and vogueing big concert stage moves. Hilarious.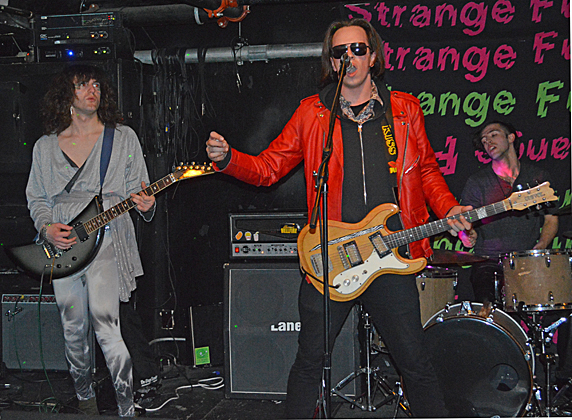 Strange Fuzz
Photo:Blowfish
Then the band played the garage classic – "Gloria". Now, only "Louie, Louie" is a simpler song. They played "Gloria" until they got to the one section that isn't the simple three chord part and then stopped. It was like they couldn't hack it. Maybe "Louie, Louie" next time.
They then played their best song which we think they were singing "she's psycho" over and over. That, with a simple 4 note descending riff, was primal enough and just melodic enough to click as a song. That song and "Gloria" are the last video above.
At the end they did a total meltdown on stage, The guitarist on the floor and the bass player again banging his amp. Feedback was in the painful range.
What an experience that was. It was the unfettered joy of rock 'n roll in your face.
They have two songs on their Bandcamp page
We talked a bit to Mickey Bliss. He said the first band Planet Mercury also put on a good show. That was one good bill. Four bands you don't know put in a stellar Saturday night. And on the PA Mickey played some Remains and then the Varmints. He's the best.
More band photos at the end of the show listings.
Last Sunday Mark Davis was at a fundraiser for Amnesty International. Playing were Roger Miller and Vapors of Morphine. Click the photo below for his report.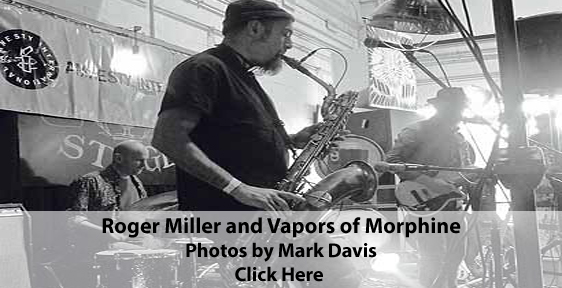 John Keegan was up in Salem on Friday to catch a nice rocking bill. Salem has a good think going on with the two clubs across the street
from each other: Koto and Opus. John was at Koto for The Von Traps, Silver Screams and The Revilers. Click the photo below for the story and photos.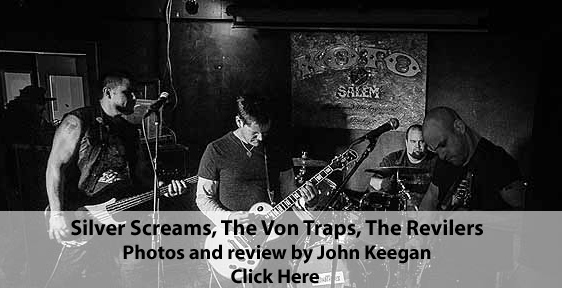 ---
And in other news.....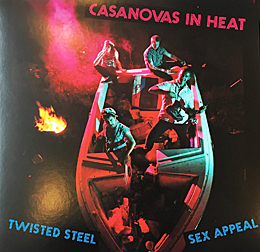 Casanova's In Heat were one great band. Their lifespan was way too short. Months after their breakup we have their new album….of course! Vinyl here.
When WFNX went off the air they found a home at the Boston Globe building in 2012 as an online radio station called Radio BDC. Now they've broken from the Globe and gone to their own site and rebranded themselves Indie 617. That's where you can still hear Julie Kramer and Atom 12. Listen here.
Last Sunday's Underground Garage played two Boston groups: The Dirty Truckers ("Like Him") for about the fourth week in a row and Barrence Whitfield and the Savages' song "Slowly Losing My Mind" which was designated the coolest song of the week.
Chris Doherty of Gang Green had some heath issues and has a GoFundMe page started in January to help with his hospital bills. There was an update this week saying that: "It was a long road but Chris is doing well. He's gone back to work. It started slow with a couple days a week and in somewhat of a different capacity but now he's nearly back in full." That is great to hear!!!!
Today Junior has a new song and live video:"Fake Intentions". The song is on Bandcamp .The live video is on YouTube. Their new album soon to be here is called Single Forever.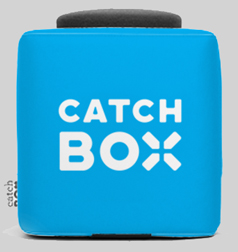 When will we see the first Catchbox (a wireless throwable microphone) in Boston? Perfect for hardcore shows were the audience likes to sing along. No longer will the core kids have to jump on stage and crowd the mike. Catchbox is described as: "a module, converting existing beltpack transmitters, or lavalier microphones, into throwable microphones. This means it is easy to integrate with any event that already has a working wireless microphone setup. Users simply connect their existing beltpack transmitter into the Catchbox Pro's built in mic and Automute electronics." More simply: It's a microphone wrapped in foam you throw around. Here's the Website Video
Rum Bar released a single by Indonesian Junk. We would describe it but they do a better job. It's: "Stiv Bators by way of NY Dolls, Hanoi Rocks, Ramones, and Lenny & Squiggy". You want to hear that right?? Listen here.
Belly is building up interest in their reunion album Dove which is to be released in May. They just released a single called "Stars Align". It's very pop and very much a studio sounding effort. It goes down easy. You can hear it and read more about Belly on Turn Up the Volume here.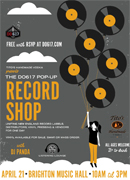 DO617 is putting on a Pop Up Record store at the Brighton Music Hall on Saturday April 24 - 10AM- 3PM.…vinyl rules!! It's free with an RSVP so go to this website to do so and get more info (vendors etc).
It always feels good to go back to the 1976 performance by Patti Smith at the Jazz Workshop. (Blowfish and Miss Lyn were both there but didn't know each other yet!) Patti of course sang "Gloria" which we heard this week from Strange Fuzz! WBCN was there and recorded the show live. Courtesy of WBCN and The American Revolution, the documentary (that is slowly getting done) here's a page about the show and a recording of Gloria.
---
Here's some good shows coming up this week.....

April 3 (Tuesday) Rock and Roll Trivia w/ Erin and Brett at The Sinclair (bar) starts at 8:30
April 4 (Wednesday) Glenn Jones and Thalia Zedek at Atwood's
April 4 (Wednesday) Club Linehan a Go Go, Thee Fightin' Fish, Evert at Opus in Salem
April 6 (Friday) Skinny Mike's Birthday Party with M.O.T.O, Duck and Cover, Hambone Skinny, Trainwreck-Boston at Club Bohemia/at The Cantab
April 6 (Friday) Death Pesos, Jessica Rabbit Syndrome, Sundrifter and Canadian Rifle at O'Brien's
April 7 (Saturday) It's Rum Bar records "Say Goodbye To Larry" Night with A Bunch of Jerks, Jay Allen and The Archcriminals, and Justine and The Unclean headlining the evening.....sadly Larry Litigot (Archcriminals drummer) is leaving Boston!! Join Rumbar in saying Bye to Larry!! its all at The Tavern at the End of the World.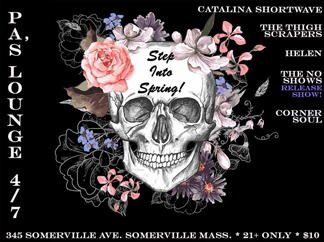 April 7 (Saturday) CatalinaShortwave, TheThighScrapers, Helen, TheNoShows, CornerSoul at PA's Lounge. Hosted by Catalina Shortwave and Helen
April 7 (Saturday) At the Cabot Theatre in Beverly a screening of Boys From Nowhere AND sets by Willie Loco and the Boom Boom Band and The Nervous Eaters. Link for tix etc
And further out we have.......
April 9 (Monday) The Sewer Buddies, Threat Level Burgundy, Nick & the Adversaries at Charlie's Kitchen
April 10 (Tuesday) Chris Brokaw Rock Band & Shepherdess at Atwoods 8-midnight
April 10 (Tuesday) Courters, Electric Street Queens, and Totaled at O'Brien's Pub
April 11 (Wednesday) L7 are at the Paradise. They are playing with the Death Valley Girls (who played in town with Roky Ericson last September.)
April 13 (Friday) Abraskadabra, Threat Level Burgundy, The New Limits, Hospital Beds at O'Brien's Pub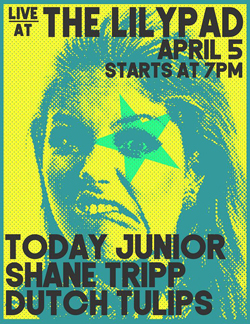 April 14 (Saturday) Jittery Jack & Miss Amy Griffin with Johnny Sciascia at Atwoods - 4-6PM show
April 14 (Saturday) The F.U.'s, McGunks, Pint Killers & The Essays at Dusk in Provi RI
April 14 (Saturday) It's a Marathon Weekend Mess Around Matinee with Justine Covault, Tom Baker, Jay Allen, and special guests Lee Harrington and Mike Gent (Mike Gent and The Rapid Shave and of course The Figgs and The Gentlemen) It all happens at The Plough and Stars from 4-6PM
April 16 (Monday) Furanimal, Gold Muse, Lawn Chairs (CA), Bendays at Charlie's Kitchen
April 17 (Tuesday) 1476, Crimespree, Crowfeeder, John Trudeau at Koto in Salem
April 17 (Tuesday) My Life With The Thrill Kill Kult: 30th Anniversary Show at the Brighton Music Hall
April 19 (Thursday) Lessener, SICK MINDS, Taxi Driver, Fox Nüz at O'Brien's Pub
April 20 (Friday) Willie Loco Alexander will be in Somerville at Third Life Studio (Union Square), playing their grand piano & singing with Mark Chenevert. Randy Black is opening.
April 21 (Saturday) The McGunks, Jason Bennett and the Resistance, The Dimwits, Loser's Circle an early show 4-8:30 at The Midway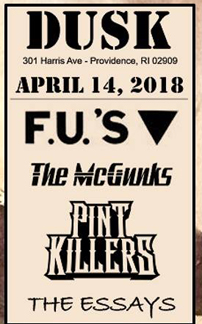 April 21 (Saturday) The Bush Tetras (their FB page) are at the Middle East Up - early 6:30 show. They are touring to promote their new record! Get tix here.
April 21 (Saturday) Stars Like Ours and The Winter Project: No cover, craft beer! Cool!! 8 PM - 10 PM at the Dorchester Brewing Comp[any (FB page for directions etc )
April 21 (Saturday) The Residents are at Brighton Music Hall.
April 22 (Sunday) Hardcore Stadium presents: The Unseen, American War Machine, Moose Knuckle, The Von Traps at the Middle East - this is an ALL AGES show - starts at 6PM
April 22 (Sunday) The Unseen, American War Machine, Moose Knuckle, The Von Traps at The Middle East UP- this is a 6PM show
April 22 (Sunday) Spanish Love Songs, Rebuilder, Oh The Humanity! at O'Brien's Pub
April 22 (Sunday) Punk Night at The Hotel Vernon!! with The FU's, Punk Band ( ex Jerry's Kids), Working Poor USA, Braindeth and Lewd...
April 22 (Sunday) The Bush Tetras are at Cafe Nine in New Haven CT
April 23 (Monday) Game Night for Girls Rock Campaign Boston! at The Aeronaut Brewing Company This is a fundraiser for Girls Rock so there is a sliding scale suggested donation of $10-$15. Bring our own games to share and food if you want to eat! 6-9PM FB page
April 25 (Wednesday) The Guilloteenagers, Houston & The Dirty Rats, Sewer Buddies, Blame It On Whitman at O'Brien's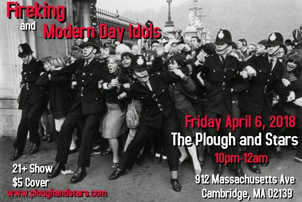 April 27 (Friday) Bad Luck 13, Full Blown Chaos, Enrage, Grudgeholder, One Less Scumbag, LHB at Maximum Capacity Chicopee. MA FB page
April 28 (Saturday) Cranktones and DJ Easy Ed at The Midway. Early 4:00 PM Show!
April 28 (Saturday) Salem Wolves, Mercy Union, The Offseason at O'Brien's Pub
April 28 (Saturday) Booze&Glory, Antagonizers ATL, Brix'n Mortar, Pint Killers at Hordcore Stadium on Bishop Allen Drive Cambridgbe 7PM - Midnight FB page
April 28 (Saturday) Shrink Ray, Yes, Commander, The Big Lonesome and Courters at The Midway
April 28 & 29 (Sat & Sun) The 4th Annual East Coast Block Party in Salem NH- loads of great bands like Highway Chapel, ,Tried & True, Cloater, The Stigmatics, Drunken Uncle Inc, Seismis Pulse and that's just day 1!! Check out the FB pages for more info and directions FB Day 1 FB day 2
April 30 (Monday) Loser's Circle, NO HANDS, Secret Spirit, DNZL at Charlie' s Kitchen
May 5 (Saturday) Kal Marks, Black Beach, Rong, Pleaser at O'Brien's Pub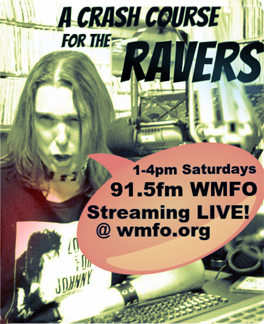 May 6 (Sunday) The Dirty Truckers take over Atwoods 4-6PM
May 6 (Sunday) Kelly Davidson's Rock Parents #7 Photo Show at Once 5-9PM with music by John Powhida International Airport, The One Smith and Walter Sickert & the Army of Broken Toys. FREE! FB page
May 9 (Wednesday) Hoods, Death Before Dishonor, Set Your Anchor, Scars of Deceit and Distressor! at Hardcore Stadium (Bishop Allen Dr Central Sq) 7PM!
May 10 (Thursday) Maple Mars w/Corin Ashley and Richie Parsons at the tavern at the end of the world
May 10 (Thursday) Mickey Rickshaw and Buster Shuffle at Thunder Road
May 11 (Friday) Pale Monsters, Stars Like Ours, Magen Tracy and the Missed Connections, Dana Osterling of CIVIC at O'Brien's Pub
May 11 (Friday) OneLessScumbag, TheGreatWar, Brix'n'Mortar, Chasms at The Chit Chat Lounge in Haverhill MA FB page
May 12 (Saturday) Roy Sludge at Atwood's, early 4PM Show
May 12 (Saturday) The Nervous Eaters with Justine and the Unclean, The Gala, The Hi-End at The Midway 8pm show
May 12 (Saturday) WEMF Night with The Stigmatics, Crunchtime at PA's Lounge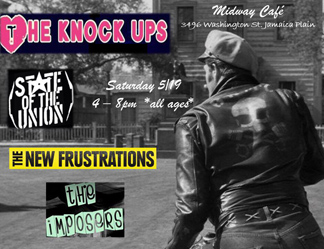 May 12 (Saturday) Stray Bullets, Coffin Salesman, Girth Control, DNZL at CLub Boho/Cantab
May 12 (Saturday) Crimespree, Pruf, Crossthreads at The 13th Floor Music Lounge in Florence, MA
May 13 (Sunday) Ski Bunny, Happy Little Clouds, Yes Commander at The Dark Horse Public House in Somerville
May 13 (Sunday) Buster Shuffle,Mickey Rickshaw,The Pourmen,Threat Level Burgundy at Alchemy in Provi, RI - 7-11PM
May 1 (Monday) Salem Wolves w/the Very Reverend, LE Yikes, SURF CLUB, the Maxims at Charlie's Kitchen
May 17 (Thursday) Tsunami Bomb, Diablogato at Once
May 19 (Saturday) A Crash Course For The Ravers 1pm to 4pm on 91.5FM Medford. featuring Simon Ritt talkin' 'bout Johnny Thunders!
May 19 (Saturday) The Knock Ups, State of the Union, The New Frustrations, The Imposers at The Midway- early show 4-8Pm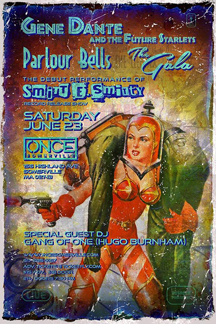 May 19 (Saturday) Celebrate Sue (Miniachello's) 50th Birthday!! at Sally O'Brien's celebrate Sue with friends and family and food and drink and cake and, of course, MUSIC! A stellar lineup of bands and special guests is in store. More details to come on that, although a few surprises will be kept under wraps. FB page for updates
May 20 (Sunday) It time again for Slimedog's 22nd Birthday Party. The line up is Kermit's Finger, The Lost Riots, The Revilers, Uncle Spud, and Time Out Timmy. Linnea Svedka will play between sets. All that and FREE PIZZA too! Starts at 4PM.
May 20 (Sunday) The Crank-tones (Record Release), Jittery Jack and DJ Easy Ed at Great Scott this is a 2PM show start
May 20 (Sunday) Red Hare, Sweet Jesus (Last Show), Holy Hands, Silver Screams are at AS220 in Provi, RI FB page
May 20 (Sunday) The Proletariat are at Alchemy in Providence RI FB page This show is FREE and All Ages.
May 24 (Thursday) Thrust Club with Dump Him & Sapling at Once
May 27 (Sunday) The Four Point Restraints, The Guilloteenagers, Surprise Party, American Affairal (Jess & Tom of Man Trouble) at ZuZu
June 2 (Saturday) The Black Souls, Crunchtime & Guests, do a Midway Cafe Matinee 4-8PM
June 2 (Saturday) Sheer Terror, Nothing But Enemies, Brando, American War Machine at The Middle East - this is an early show 5:30-10:30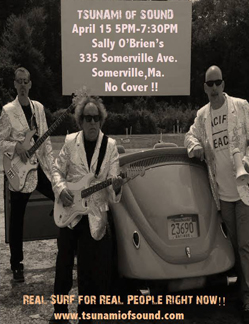 June 13 (Wednesday) doing their G.G. ALLIN 25th Death Anniversary Tour the Murder Junkies are at Cafe Nine in New Haven CT FB page
June 14 (Thursday) The Dickies (40th Year Anniversary) w/ The Queers at The MIddle East FB page for tix etc
June 16 (Saturday) GLiDER Live on Radio 91.5FM CrashCourse for the Ravers! wmfo.org stream 1-4PM
June 16 (Saturday) The Nervous Eaters, Justine and the Unclean, Stop Calling Me Frank are at Thunder Road
June 16 (Saturday) GBH with Pinata Party are at The Middle East Down.
June 17 (Sunday) Micah Schnabel, Live Nude Girls, Olde Boy, Amy Griffin at O'Brien's Pub
June 20 (Wednesday) Reverend Horton Heat, Big Sandy, Lara Hope & The Ark-Tones at Alchemy Provi RI
June 22 (Friday) Greg Allen's Fringe Religion, Pop Gun, Muck and The Mires and 138 at KOTO in Slaem
June 22 (Friday) Tied To A Bear, Duck &Cover, The Von Traps, Sonic Libido at Opus in Salem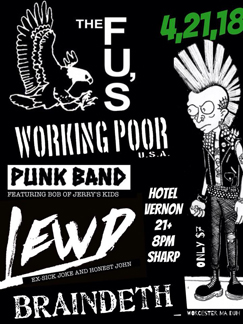 June 23 (Saturday) Gene Dante And The Future Starlets, Parlour Bells, The Gala, Smitt E. Smitty and special guest DJ, Gang of One (Hugo Burnham formerly of Gang of Four) at Once - 8:15PM show time!
June 23 (Saturday) Mr.AirpaneMan, GLiDER, AndyCalifornia, Shiny Beast, Thigh Scrapers at Club Boho/The Cantab
July 1 (Sunday) G.G. ALLIN 25th Death Anniversary show with The Murder Junkies, Smoking Triples, Jonee Earthquake, They Hate Us, Malcolm Tent at The Dutch Treat Franconia NH Here's the FB page
July 11 (Wednesday) The Goddamn Gallows, The Koffin Kats, Viva Le Vox at Alchemy in Provi, RI
July 12 (Thursday) Koffin Kats, The Goddamn Gallows, Viva Le Vox at The Middle East
August 8 (Wednesday) The Blasters come back to ONCE
CONTACT US AT....misslynbgn@yahoo.com Send us your gig listings, your news and anything else ya got!! You want your CD reviewed?? Contact us for that too.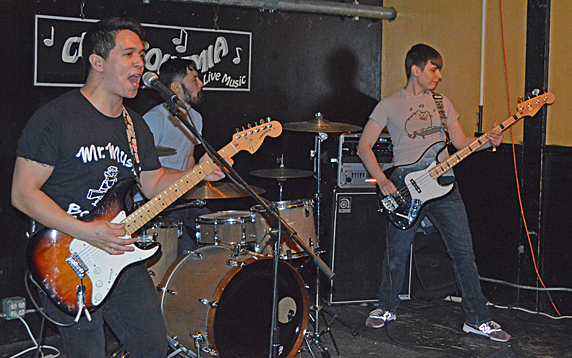 Miracle Blood
Photo: Blowfish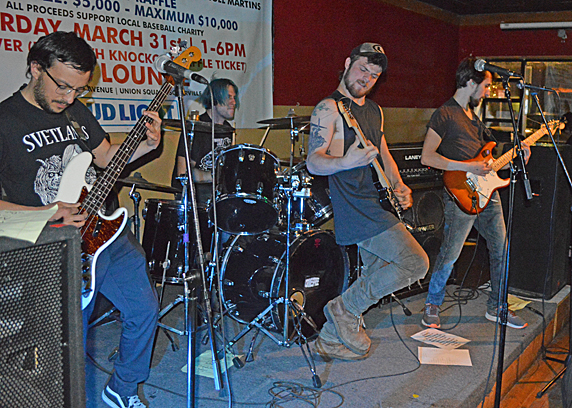 Crimespree
Photo:Blowfish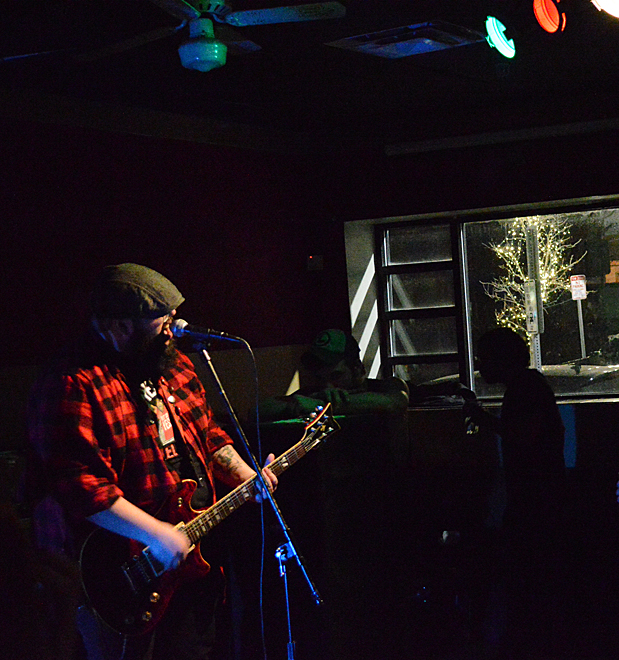 Loser's Circle
Photo: Blowfish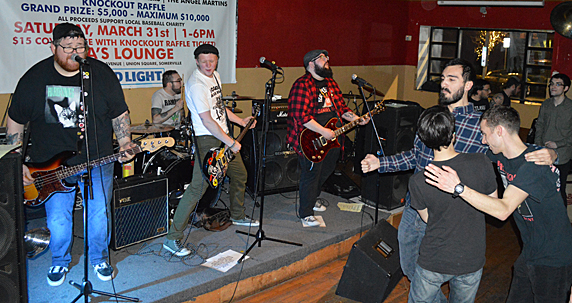 Loser's Circle
Photo: Blowfish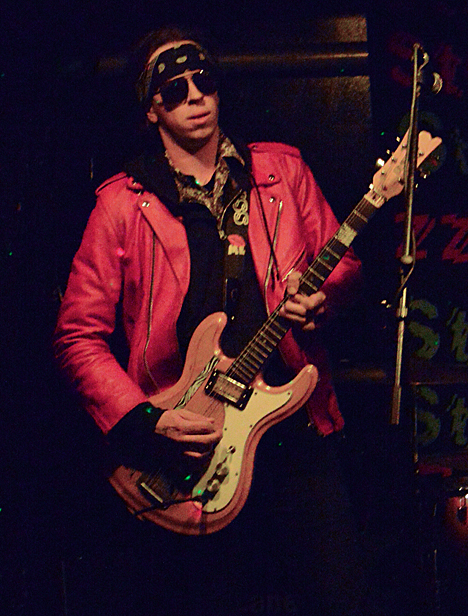 Strange Fuzz
Photo: Blowfish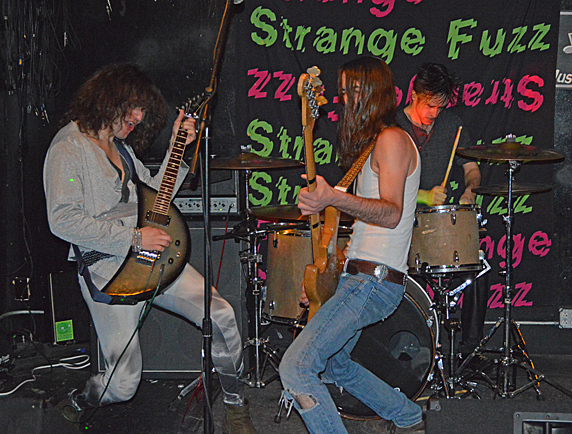 Strange Fuzz
Photo: Blowfish