The BGN News Archive
April 5, 2010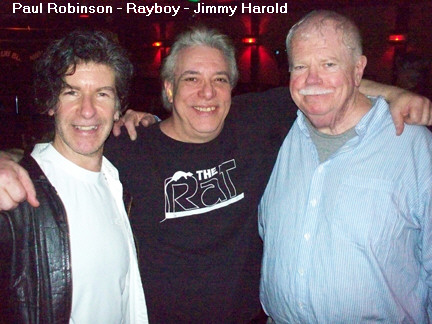 We went to Nancy Neon's Rat Reunion this past weekend at The Cantab.
Link to our page on the Rat Reunion.
It actually ended up being a very good night. !!!

here it comes....this weekend is all about Church: There's a Ray Neades Memorial Show lasting three days, and it goes like this:
Thursday April 8th: Jay Allen and The Archcriminals , The Swinedells, The Marvels, AM Stereo and Full Body Anchor.
Friday, April 9th: Jenny Dee, The Dirty Truckers, Muck & The Mires, The Rudds, The New Frustrations, and Miss Reed
Saturday, April 10th:Beefy DC, Andrea Gillis, The Neighborhoods, Mung, The Bristols, Watts and Razormaze WOW!!!!
Now the next night, Sunday, April 11th Nancy Neon has an Art & Rock night at Church ...starting out the evening from 6-8PM, will be artwork from local rock'n'roll folks...including moi!! Here's a LONG list of people showing work:
the fabulously talented Miss Lyn Cardinal, Laurel Blanchard and The Rev. Joe Fagan of James Straight and the Wide Stance, Asa Brebner, Billy Borgioli, Steve Prygoda from My Own Worst Enemy and , local writer/artist Percy Davis, Tony Debrito, Jesse Drastic of Mess Me Ups fame, Andrea Gillis, Frank Rowe (Frank will exhibit his own work and some photos of Denise Donahue Rowe), Steve Nelson, former manager of the Boston Tea party will be showing photos of the Modern Lovers taken in L.A. immediately before they went into the studio with John Cale!
Now, for music there will be will be James Straight and The Wide Stance, Asa Brebner & Friends, MOWE and The Varmints that's quite a night!! ....There won't be admission charged for the art show so come on over and check out the work and meet the artists!
and more reunions...I can't wait for this one!! Johnny D's (the one in Allston from the good ole days) Reunion!!! At Church Saturday May 1st, with Turbines, Prime Movers, Classic Ruins and Moose & The Mudbugs
... you can email us at: Miss Lyn email......