The BGN News Archive
April 12, 2010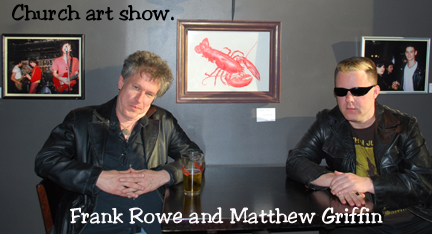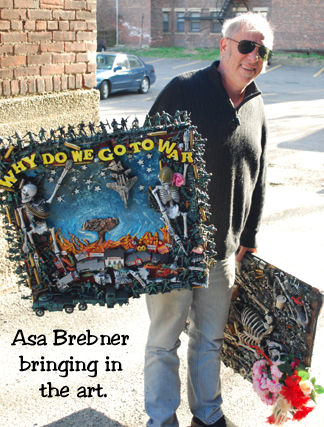 Nancy Neon's Art & A Rock Place show looked pretty good I must say! Art work on the Church walls worked very well! And they want to do it again in the future...end of August...so stay tuned for that to be coming up in the future!
And speaking of art...and the future...3 weeks into the future....
May 1st & 2ndů.
is Somerville Open Studios and I will be showing all my latest work at Arts @ The Armory at 191 Somerville Ave in Somerville....a 15 minute walk out of Davis Square!
Please come on down to say hello
AND
May 1st is the Johnny D's Reunion at Church!!!
Here's the press release for it:
Reuniting a Great DIY Scene - "Johnny D's was the best accident ever!" In the early 1980's, Allston was a breeding ground for the disenfranchised arts and music crowd in Boston. Last night's after-hours party always continued through to breakfast at Steve's Kitchen or Deli King on Harvard Ave. and it was the place to get a credible review of any show that happened the night before. Johnny D's was the evening living room for a loose-knit herd of artists, writers, and musicians. Why? Because a pitcher of beer was 2 bucks and the jukebox was awesome. Rick Paige was working in the kitchen, making steak tips and burgers, when he found out that the bar had an unused entertainment license. He mentioned to Johnny, "Ya know, these kids would stay and drink all night if we had bands play here." Johnny was skeptical. He had been burned by bands before. No one came, bands wanted money, hassles. Rick was persuasive. He told Johnny, "I know plenty of folks in bands, they'll play for the door.....It'll cost ya nuthin'....Maybe we give 'em some free beer!"
If you never saw a band like The Turbines or The Prime Movers ... The Five, Scruffy The Cat or The Dogmatics rip it up at Johnny D's, it may not be easy to understand. It was real rock and roll, it was not pretty and it was not for money. Rick had a simple payment policy: ya bring in folks, ya get the door ... and the door was always cheap. It wasn't unusual to see cover prices of $1-3. When Faith No More played their first Boston gig there, they were about a month shy of having a college radio hit and barely made enough to cover their drinks. When media darlings Throwing Muses played, they quickly went from drawing only a few curious scenesters to selling the room out. Yo La Tengo would drive from Hoboken to play their hearts out for 30 bucks. The Mighty Mighty Bosstones played one of their first gigs there, and only got the gig as a favor to Dicky Barret's older brother who was in Chain Link Fence. The key was, Johnny D's was a place to play in front of a built-in crowd of ready-to-party regulars of musicians, critics, and fans, all ready to pay attention and love or hate whatever was thrown at them. The bar even spawned its own fanzine: The Johnny D's Liberty Guardian featuring hilarious reviews of shows and send-ups of regulars that read more like a blog than a review at all. It lasted a few heavenly years. Some of the bands who played there got signed, and some even got rich and famous. The bar was sold and became a "fern bar." Rick and Doug went on to book much bigger shows at much bigger venues, but it was never that much fun again. ....Until now!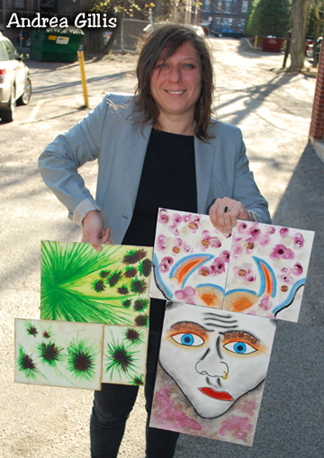 May 1st at Church 69 Kilmarnock St, Boston Ma.
Rick Paige and Doug Melcher present
The Johnny D's Reunion Show
Featuring;
The Turbines in their first reunion in over 10 years, all 4 original members
The Prime Movers In their first show in years.
The Classic Ruins
Moose and The Mudbugs
All original Johnny D's bands, ready to rock one more time..... Just $10
I hung out at Johnny D's, especially on Sunday nights and I remember Rick coming up to us and asking if we thought he should have bands there....YEAH!! Johnny D's became like our living room away from home and then we had bands too!!! It was the best of times I must say....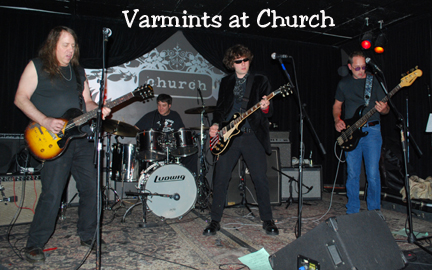 And all you record fantics out there get ready for Record Store Day, this Saturday, April 17!!!
Weirdo Records in Central Square is having special events
as is Newbury Comics
Newbury Comics Braintree store is having Watts (3pm) and The Dirty Truckers (5pm) play at the store...
so go out and buy some records!!!
So for now that's it....
... you can email us at: Miss Lyn email......