The BGN News Archive
April 20, 2020
The Knock Ups did a Facebook live set on Saturday. They were all amped up...happy to be playng music with other people no doubt!! They played a lot of covers. It went: "He Kissed Me and It Felt like a Kiss" by The Crystals, "Pull Up" by Hole ,"Angel of the Morning", "Fell In Love with a Girl" by White Stripes, "Nobody's Fool" by Dolly Parton and U2's "Desire". They finished with their own "Dionysius" You can still see it on their Facebook page https://www.facebook.com/TheKnockUps/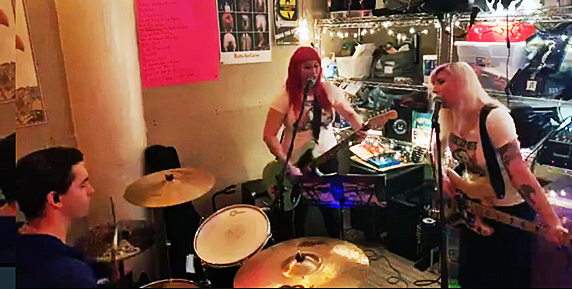 The Knock Ups
Weakened Friends did a 50 minute Facebook live set this last week from their home in Portland, ME. You can still catch it on their Facebook page here https://www.facebook.com/weakenedfriendsmusic/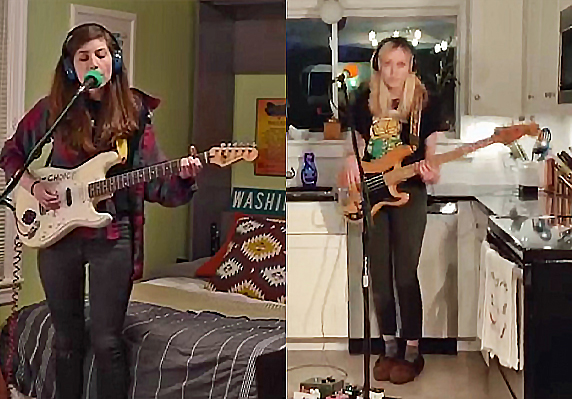 Weakened Friends
Punk Rock Aerobics is back! There will be an online version every Tuesday in April at 6 pm. The live show will happen here Donations will be accepted to support PRA, Girls Rock Campaign Boston and 40 South Vintage, Hilken's vintage haven in Jamaica Plain, MA. The Punk Rock Aerobics web page is here.
Once continues to raise money for their workers via a GoFundMe page/ Donate here. They've created their Once Virtual Venue: "On May 1st we'll be unveiling our ONCE Virtual Venue (VV) via a YouTube channel we had just begun before this craziness started. We'll be providing to you the same wild variety of programming that you already love us for; music, comedy, yoga and more. Plus we have footage from some of our past live performances and lots of cool, never before seen stuff in the works!"
Here's a couple of the vids from past performances: Major Stars show from 8/8/19. and Radium Girls doing Gimme Danger. And you can see more here.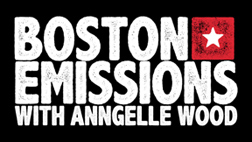 This week Anngelle Wood on Boston Emissions played one of our current favorites "So Cool So Cold" by Graneros. She ended the show with a 2015 live set from Stars Like Ours. Boston Emissions Webpage
Record Store Day is delayed till June 20th. Read more here
Steve Cataldo has a career spanning interview by Jonathan Paley in the current Ugly Things #53. The photos were supplied by the Boston Groupie News. We will show a little of it next week. You can buy the issue here.
Brian Young brought his A Crash Course for the Ravers to the Outbreak DJ's site as planned. There's no stopping him now. He had a long set of current local releases that made us realize how much we're missing these days. He'll be on next week again and into the future at the usual CCFTR Saturday slot of 1 – 4 pm on the Outbreak Dj's site.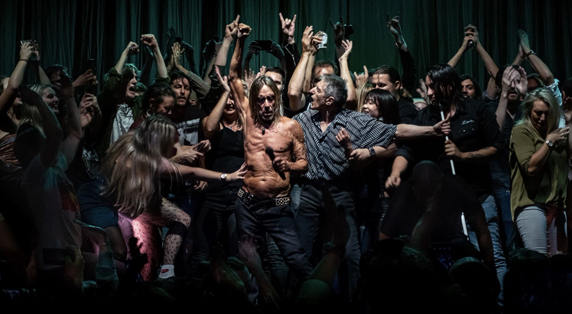 Winning Photo of Iggy Pop by Antoine Veling

The headline on Creative Boom grabbed us: "An image of Iggy Pop likened to a Caravaggio painting is one of the 'Open' winners of this year's Sony World Photography Awards." The photo, by Antoine Veling, is remarkable. There's also a photo taken of the Pixies' Black Francis that was used in MOJO magazine. The other photos are eye popping too if you have the inclination to review them. No other rock photos though. But they do also offer: "Mick Rock reveals never-seen-before images of pop icons to raise money for NHS masks" with Bowie, Bryan Feryy and Syd Barrett. They are here.

We found a film, by by Wolfgang Buld, of The Adverts from 1978. It's mostly an up close concert film in a German club. Seeing and hearing this band in their prime is something not to miss. Check it out here.

For fans of Shindig Magazine - here is a podcast of songs from all the groups that are featured in their latest issue #105. It's an hour and a half long. Listen here.

The New York Times dished up 10 rock docs to stream at home. There are some worthy choices in there. Now you have the time to view a few. Check it out here

Ken Fox (Fleshtones) & Knock Yourself Out put out a new video of "Do It", a cover of a song by the Pink Fairies. It's a simple song lyrically and musically that succeeds because of the revved up performance. It's packed with power and the video transmits that. Watch it here.

Adam Sherman was busy leading into this Covid 19 shutdown and has continued to use computer media to keep his music and performances in the now. He's just released a songs called "Downpour". It's another moody masterpiece recorded at Woolly Mamouth with David Minehan on bass. Listen on Bandcamp

The Dirty Truckers next release is called Second Dose. It will be available on May 15. They have two tracks available now. One is "Help You Ann" the Lyres song.

Lane has released a new album: Corpse. It's very indie rock sounding. The recording is subdued. It has the feeling that it could have been recorded in a room at home. The scale of it fits the times. It has an insularity that parallels our shut in lives now. Corpse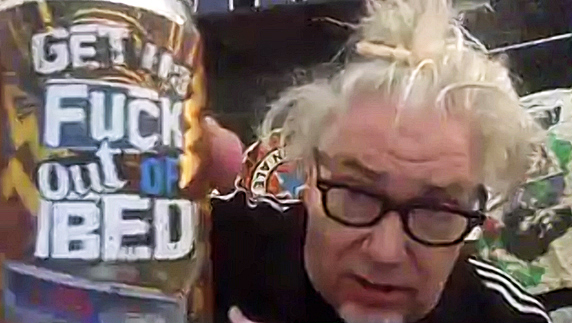 Martin Atkins in his webinar
Martin Atkins of PIL did a webinar that we sort of crashed. We're not sure if it was supposed to be restricted, but there we were. Martin was talking about the first tour of PIL in America. That involved going to WBCN and meeting Oedipus. He talked about playing the Orpheum with Human Sexual Response. It's was chatty and informative. At some point he's going to post that webinar and other planned ones on his new website https://martinatkins.com/ . There's only one page there now but you can sign up to receive emails for future info.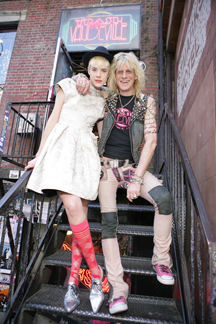 Jimmy Webb the long-time manager of Trash and Vaudeville in NYC died of cancer this past week. He was 62. trash and Vaudeville was a go to place even for fashionable Boston punks who went to NYC. I. In Boston we had Hubba Hubba and the Garment District but they never reached the heights of Trash and Vaudeville. Jimmy opened his own store, I Need More, in 2017. Here's a video of him introducing the store. Jimmy was well loved by a ton of rockers for a very long time. Lots of tribute poured in for Jimmy.
Mathew Seligman, who played bass for the Soft Boys died and what seems like Covid 19 aggravated problems. Robyn Hitchcock said "A joyous and funky bass player, he made Underwater Moonlight an exuberant LP to record and listen to." Billboard obituary here.
The Hives singer, Pelle Almquist revealed he had Covid 19. He said he was near the end of the illness. Check it out here.
Wreckless Eric also has tested positive for Covid 19. He has been sick for several weeks but is saying he's doing alright. His wife Amy Rigby tested negative for the virus. https://pitchfork.com/news/wreckless-eric-tests-positive-for-covid-19/
The passing of John Prine brought out a lot of tributes. Geoff Palmer (from the Connection) was able to record and get a video up of Prine's "In Spite of Ourselves". It's a duet with Lucy Ellis. It captures Prine's the folksy charm. Here it is on YouTube
---
Here are some shows to look forward to after things are hopefully back to normal....maybe.....
June 5 (Friday) Booze & Glory (punk/Oi - U.K.), The Drowns, Battery March at Great Scott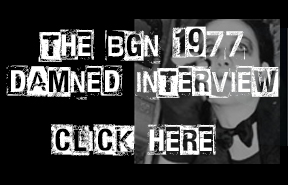 June 6 (Saturday) Straight Johnny, The Cretins, Electric Joey, Bad Sandy, Thigh Scrapers at The Midway 3-7PM matinee
June 6 (Saturday) Jay Allen and the Arch Criminals Record Release Show at The Square Root
June 13 (Saturday) Lyres and GLiDER at ONCE Lounge early 6:30-9PM show
June 13 (Saturday) Sugar Cones, Diablogato, Bunch of Jerks at The Square Root
June 14 (Sunday) Fourth Annual Out of the Blue Art Gallery Benefit FB page for more info as it comes.
June 27 (Saturday) Stop Calling Me Frank, Nat Freedberg, Brad Marino at The Square Root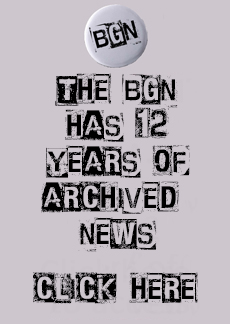 June 28 (Sunday) The Amplifier Heads, The Thigh Scrapers, 1.4.5., The Stigmatics at The Midway 3-7PM matinee
July 3 (Friday) Andrea Howlett's X-Ray Specs Tribute Show at The Square Root
July 18 (Saturday) The F U 's, GLiDER, Screw Cart at 9 Wallis Beverly
August 10 (Monday) (moved from 4/6/20) The Knock Ups, blindspot, Gene Dante & the Future Starlets at Charlie's Kitchen
September 4 (Friday) The Zulus at The Paradise
September 17 - 21 The New England Shake-Up! Year Seven! in Framingham FB page
CONTACT US AT....misslynbgn@yahoo.com Send us your gig listings, your anything else ya got!! You want your CD reviewed?? Contact us for that too.