The BGN News Archive
April 22, 2013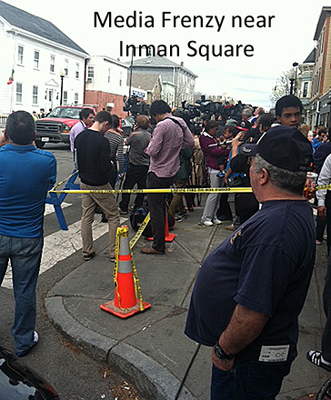 It's been a crazy and terrible week here in Boston folks….we truly hope that everyone who reads this is safe and sound and OK……we feel for Jim Seery of Triple Thick who was in Watertown and witnessed the shoot out there, he has posted that he was pretty traumatized by the events unfolding outside his window! Eric Van was right there as well we hope he's doing OK…I also ran into Mitch from Triple Thick …who works right near the street where the bombers lived and was there, as was I, Friday afternoon to check things out. Total media frenzy there!
With the city in lockdown mode our plans to check out the Bouncers play at The Cantab were put on hold.
So we are now free to move about and here's what's coming up...
The Cantab Underground or Club Bohemia as we know it is doing something pretty cool during the month of April...on Friday and Saturday evenings -7:30 - 9:30 they are having a performance of Bouncers a stage adaptation of The Friends of Eddie Coyle by Stickball Productions. Cantab as a backdrop for this should be perfect!! This Friday April 26th at The Rosebud its Billy Rath & his Street Pirates, Jetset and Hixx…OK people that is gonna be some crazy evening…whew!
This Saturday is a busy one:
there's James Straight and The Wide Stance have a new CD coming out! It's called No Loitering and to celebrate they're having their CD Release Party on April 27th at All Asia in Central Sq Cambridge …also on the bill is Cadillac Heart and Heptet. Go to their Reverbnation page to see a video and listen to some songs!
Also on the 27th there's an awesome punk show at Radio with the Pity Whores, the Radicals, Mike Woo's Raging Bone, Tensor and Ivy League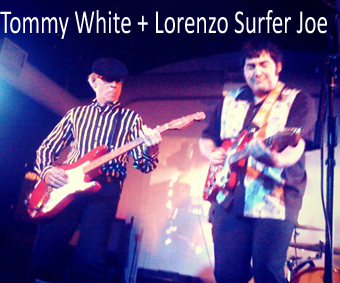 And the Beachcombovers make their triumphal return to the stage at The Cantab…after the Bouncers play on Saturday as well! Tommy White is psyched since he just returned from a trip to Italy and while there got to jam on stage with Lorenzo Surfer Joe, Italy's top surf guitarist.
And we have another birthday party on April 27th at The Midway..its the Cheeseburger Eatin' Kings' 40th Bday Bonanza...with a ton of bands including some excellent punk ones like The Damn Broads, Hooks & Sinkers, The Bad Lieutenants and oh, MUNG!!!
Oh OH OH!!! Cute Japanese Punk rockers!! Miss Lyn is excited!! Radio - This Sunday April 28th - Thee Mighty Fevers!!!
Muck & The Mires have a very cool show coming up on Friday May 3rd at Precinct…they share the stage with The Sites, Soul legends from Detroit as well as The Dirty Truckers and The Kurt Baker Band
Awesome show coming up May 4th with the Revilers, Tailgunner, Subsystem and Vapid Dissent at The Elks Lodge in Central Sq Cambridge (55 Bishop Allen Dr) it's a 7:30 - Midnight show…
Roger Miller's Trinary System is at TT the Bears on May 8. Trinary System consists of Roger C. Miller, guitar & vocal; P. Andrew Willis, bass & vocal; and Lawrence Dersch, drums. They'll be featuring original material and some provocative covers from a range of artists (from Miles... Davis to Morphine). Plus newly-written but not-yet-recorded material, which will hopefully be released by the end of 2013. The band will perform Big Steam, from Miller's 2012 45. No Mission of Burma songs. Opening will be EULA.
May 18th is Cal Cali's Birthday Bash at the Rosebud!! With The Lyres, Fireking and Jetset….YAY Happy Birthday Cal Cali!!
May 20th The Upper Crust are playing a late show (10:30) at The Midway on one of those Monday is my Friday nights...
May 23rd Cal Cali goes even further north to Salem for a special gig at the Seaport Café - the Cali Leger Experience will play…
The Middle East Up on Friday May 31th are The 360's, Classic Ruins and Terrible Beauty....time to get out the old calendar and mark it for that one too.
Keep in mind ….there's Punk being spun over at The Ramrod every Tuesday from 10PM to 2AM …IT'S FREE and it's a revolving cast of Punk DJs spin new and old, local and international, obscure and classic Punk hits! All vinyl! All Punk! And there's FREE POOL too. How could you go wrong on this one???
On May 16th Unnatural Axe are in Chicago for the Black Out Fest
Lots o'good stuff in June! Ducky Boys do a Dead End Streets Record Release show on Sunday June 9th with The Swinger Utters , Goddamn Gallows, Welch Boys at Middle East Down…
Thursday June 13th- Jonathan Richman is at The Somerville Theater!! And Tommy Larkinon the drums!
And the Rosebud IS open and rockin' until June- Cal Cali (who never rests it seems) has an awesome gig lined up there for Saturday June 15th with The Nervous Eaters, Jet set and Greg Allen's Fringe Religion….
Also on 6/15 The Middle East Down has The Adolescents, The Casualties, Tenebrae, and Done With You
And we have to wait way too long to see Petty Morals again...their next gig is July 19th at Great Scott in Allston
Adam Ant back on tour and in Boston at The Royale on August 19th…this time around he's a big ole swamp thang y'all.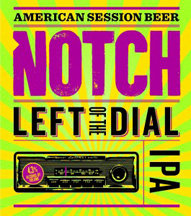 There's a new beer whose name is a salute to WMBR's LATE RISERS CLUB. By all reports this is one good beer too. It comes from Notch Brewery and is called LEFT OF THE DIAL. They describe it: "Like an India Pale Ale , but without any cloying sweetness and booze that fatigues and gets in the way of multiple pints and extended good times."
From Steve Nelson and the Music Museum Of New England team: "The soil here in New England can be rocky and unyielding, but this region is remarkably fertile ground for music. Since 2007 the Music Museum Of New England has recognized and honored our musical heritage, so we are proud to unveil the all-new MMONE website at mmone.org. Check it out. With a better layout, more visuals and increased functionality -- searches! comment boards! -- there's plenty you'll find to like and more to learn about New England artists, places and personalities. Let us know what you think, and spread the word. After all, it's your museum, too! MMONE couldn't have come this far without your support, suggestions, Facebook "likes" and comments and retweets. So keep doing what you do, and we'll keep growing MMONE for you."
There was lots of activity on Record Store Day but we also got news of Bleeker Bob's closing. This was one of the destination shops in NYC. One of the joys of traveling used to be checking out the stock at the local store looking for gems. You can't do it as much any more but hope springs eternal as a new record store opens in Jamacia Plain called Deep Thoughts.
Another I-can't-believe-it moment...an Undertones song in a bagel commercial.
If you have an hour click here to watch a video of Willie Alexander's 70th Birthday Party...its pretty great
EMAIL US AT…….misslynbgn@yahoo.com