The BGN News Archive
April 24, 2017
Symbol Six
Photo: Blowfish
We did another Monday at O'Briens. Idiot Genes did their usual loose and spirited set. Much like the last time here at O'Briens. They started with the same song declaring, "we have nothing to say". There are riffs and lyrics are interesting all the way through the set. They rev everything up with energetic playing. We always enjoy these guys.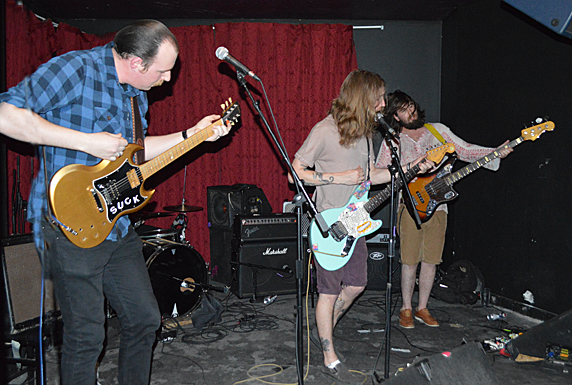 Idiot Genes
Photo: Blowfish
The headliners the Terry Malts were from California. It took a few songs to get a handle on them. Their main video of Gentle Eyes has a much cleaner sound than what they had at O'Brien's. Listening to other recorded tracks it does seem that they do go for a more messy sound at times.
The Terry Malts
Photo: Blowfish
Amidst the cluttered sound though are some great melodies and songs. The mixture of rough sound and poppy vocals does work but in this case we think showcasing the melodic side would be more rewarding. Still when you catch that poppy side it's working big time.
It was a rocking night for the 25 people who showed up. We tried to see Surfer Blood at Great Scott's on Wednesday but it was sold out.
Then it was back to O'Brien's down the street on Saturday to see a solid rock line up. The headliners were Electric Frankenstein (we saw them back in 2008) which we ended up not seeing because we went early to catch Duck and Cover and left after three groups.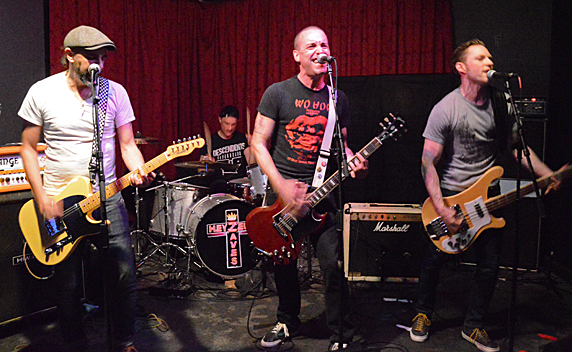 Duck & Cover
Photo: Blowfish
Duck and Cover put in another set that showcases all their strengths. It was very similar to the show we saw at Sally O'Brien's in February . The tight group sound with Chris Brat's distinctive voice makes everything work. The sound is based on punk and to that they add what they want. One sign we like is that the song that they identify as their newest is their best. Their songs have many creative twists in them. One song had a middle section that was so different I thought they had slipped into another song but no, it was back to the verse. They are always doing things like that.
They end with Stand Corrected. At this point it seems that it defines it's time (it came out in 2014). Us older punks have a list of Willie Loco, Nervous Eaters etc songs that bring back our era. Stand Corrected is that sort of song now.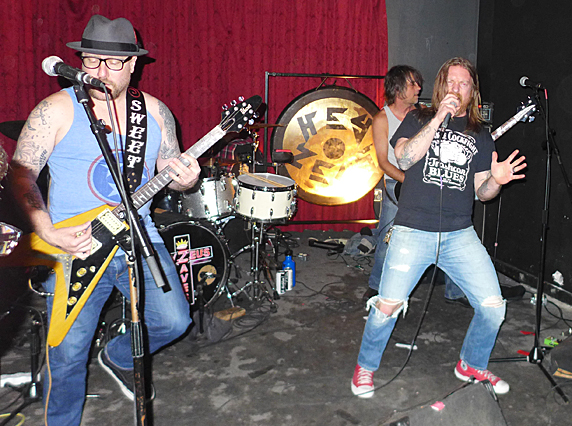 Hey Zeus
Photo: Blowfish
Hey Zeus came from a final set at the Rumble on Friday. Carrisa Johnston won the Rumble but you could see what she was up against. It's not just the music but the stage antics that are at the fore with Hey Zeus. They got attention in the Globe Sunday where they describe them as "tight metal sound with a dose of kitsch". The lead singer was jumping all through the set and had his own heavy metal Spinal Tap sort of leap. It made you smile every time. They have the drum thing that they've done for a while where the singer joins the drummer making a thick rhythmic rumble. Cool trick and he did it in a cape – always thinking of the show.
The music was well done early seventies metal. This is where we have a problem. Being punks we revolted against metal and mellow music in 1976. Now we find ourselves face to face with this metal revival. Duck and Cover is able to put ideas like twin leads into their songs as add-ons to their punk sound. That's the way to go for us. Hey Zeus did the metal thing well though. It was easy to take with the fun stage show.
Symbol Six
Photo: Blowfish
Symbol Six were formed in California in 1980 put out a LP on Posh Boy but didn't last long. They reformed in 2010. There was no let down from the Hey Zeus energy as the band came out full force and never let down. They also had a front man who grabbed your attention. He was a very tall guy and he used it with big arm moves to take up a lot of visual space. The music was a roar of rawk. They have two examples on their My Space page . (sorry its not on FB)
It's hard to argue with a bunch of musicians earnestly giving you a loud dose of rock and roll. The club was full for this excellent four band line up. That was nice to see.
Spotlight Tavern 4/22/2017



The Last Ones
Photo: Arthur Freedman




The Last Ones
Photo: Arthur Freedman




Corolla Deville
Photo: Arthur Freedman




Corolla Deville
Photo: Arthur Freedman




Tiger Bomb
Photo: Arthur Freedman




Tiger Bomb
Photo: Arthur Freedman
Arthur Freedman went up to the North Shore for one of the many shows that that area is having on a regular bases. He hit the Spotlight with Tiger Bomb, Corolla Deville and The Last ones. That's the photos above. Below we have a link to the Kurt Baker show at O'Briens last Saturday with photos mostly by Eric Law.
And in other news.....
Here's a cool article about Judy Gruenwald of The Maps and Salem 66...Read it here! it's sort yet another Judy Shrine but in words instead of photos.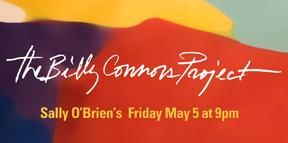 The Billy Connors Project, the latest incarnation of the Boize guitarist Billy Connors has a new EP eminent and it is another high water mark for him. Billy has slowly changed personnel in his band and that has become a thing to do it seems. Each incarnation is different. This time he has Adam Sherman who adds a lot vocally. Adam was in Private Lightning. Other people take to Billy's writing. Scott Baerenwald turned in a classic heartfelt pop turn with Nothings Gonna Change and now Adam has his moment with Stranded. Carmelita played the song this week on WAAF. We have it early for you too - Click here for STRANDED
Ray Fernandes is on drums where he keeps it simple, clear and strong. Mike Quirk on bass never sounded better than on this new four song EP.
I Don't Like You brings the old punk attitude back into play. That bounces offf I Know My Place which has some self-reflection.
It was produced by Sir David at Whooly Mammoth. David scores again. Billy has found a good place where he is creative, playing gigs and keeping it comfortable. It's a blueprint for others who are looking to keep things going.
A movie debuted this week called Free Fire. Although filmed in the UK the story has it happening in a warehouse in Boston. Despite the fact that one character has a John Denver fixation (the story happens in the seventies) they have Do The Boob by the Real Kids on the soundtrack. The Globe reported that the director found the song searching through YouTube. You can read it here.
Here's some good shows coming up .....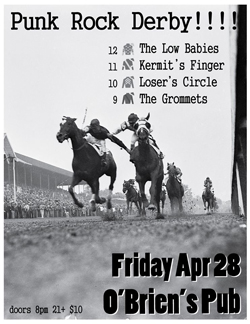 April 24 (Monday) Shonen Knife are doing a FREE show at Hojoko in the Fenway
April 28 (Friday) The Low Babies, Kermit's Finger, Loser's Circle, The Grommets at O'Brien's
April 28 (Friday) The Upper Crust (Its their record release!), Benny Sizzler, Devil On Horseback at Once
April 28 (Friday) Lydia Lunch, Hard Nips (Japanese Girl Band), Cassie J Sneider and Nonye Brown-West at Ralph's in Wishtah. FB page Why isn't this show in Boston or Cambridge!?!?
April 28 (Friday) Former Misfits member Michael Graves is at Firehouse 13 in Provi with Damnation, The Skeleton Beats, Deprived and WolfmanChuc
April 29 (Saturday) A Crash Course for the Ravers on WMFO/95.1 1-4PM is featuring Tom Baker & The Snakes!
April 29 (Saturday) A special evening of performances at The Met by Throwing Muses, Neutral Nation, and Plan 9, and their inductions into the Rhode Island Music Hall of Fame! Tickets are scheduled to go on sale on February 27!!! For unveiling ceremony and rock inductions day #2 check out the FB page!!
April 30 (Sunday) Jason Bennett & The Resistance, On The Cinder, Michael Kane And The Morning Afters, The Martians - At The Midway - This is a 4PM afternoon show.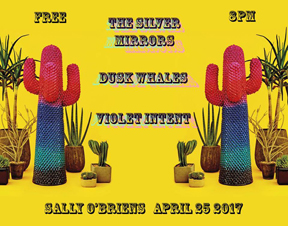 April 30 (Sunday) Lions Lions, Actor Observer, Dreamer and Son, Too Late the Hero at Sonia
And further out....
May 1 (Monday) PanzerBastard, The Humanoids, Poison Rites and Armpits at O'Brien's
May 3 (Wednesday) Cold Expectations, Happy Little Clouds, Uranium Daughters are at Once
May 4 (Thursday) Walter Sickert & the Army of Toys, Scarlet Sails, Radiator King at Once
May 4 (Thursday) Everybody knows its The Damned at The Paradise but this night is also Artie Freedman's 60th birthday - be sure to wish him a happy happy when you see him there, he'll be celebrating! Happy Birthday Artie!!
May 5 (Friday) The Billy Connors Project, Tsunami of Sound, Bikini Whale are at Sally O'Brien's
May 5 (Friday) Jenn Lombari, Leesa Coyne, Chrissy Vaccaro, Jess Collins and Sasha Alcott are all doing solo performances at The Greek (Union Square)
May 5 (Friday) The Skeleton Beats CD Release Party! at Opus in Salem also on the bill: Nick The Barbarian, Michael Kane and the Morning Afters and The Warning Shots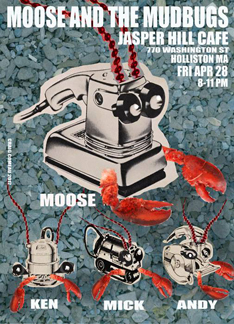 May 6 (Saturday) PowerSlut, Stars Like Ours, You People and Happy Little Clouds are at Sally O'Brien's
May 6 (Saturday) 3:30-8:30PM- Jam for Jay: A fundraiser for Jay S. Henderson to help with his medical expenses featuring live music by the Henderson's, K.O. Stone Still Here, The Gravedancers, Billy Squire, The Wicked Pissah Band, The Thigh Scrapers, and a 'Burny Sanders Fake News' Jam at the end!! Food will be provided.. 50/50 Raffle. If you are in town for Wake Up The Earth Festival, consider stopping by and catching a couple of tunes and brews!! At The Midway -3:30-8:30PM (FB page) If you can't go and you know Jay via his many bands in all the years he's been around donate please here
May 8 (Monday) Indonesian Junk.....who have just released a digital single "Turn to Stone" on Rumbar Records..... are at O'Brien's. HearTurn to Stone here. Also on the bill Jay Allen & The Archcriminals and The Von Traps
May 10 (Wednesday) Zip-Tie Handcuffs, The Mad Doctors, Idiot Genes, Future Spa at O'Brien's Pub...FB page
May 11 (Thursday) Cruel Miracle, The Stops!!!, DiNOLA and The Scrapes are at O'Brien's
May 12 (Friday) Mike Watt (Minutemen) and Meat Puppets are at the Brighton Music Hall Here's the FB page
May 12 (Friday) Rockin' Bob Punk Band w/ The Lost Riots. Michael Kane & The Morning Afters and Mongerellis at O'Brien's FB page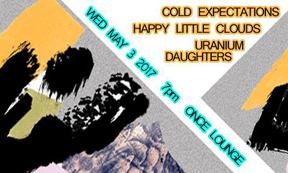 May 13 (Saturday) A Crash Course For the Ravers has Glider on - WMFO 95.1 1-4PM
May 13 (Saturday) DJ Easy Ed presents The Cranktones plus Easy Ed's Record Hop! at The Midway - this is a 4PM show.
May 13 (Saturday) The 5th Joe Coughlin Memorial Show.....we love Joe and will never forget him!!! On the bill: M.O.T.O., Super Special Guest Star, Blue Oyster Coughlin, Classic Ruins and Jay Allen at The Midway!! (9PM show)
May 13 (Saturday) Silver Screams, Chanticlear, The Runouts,Sonic Libido are at The Spotlight in Beverly.
May 13 (Saturday) Watch City SteamPunk Festival in Waltham...Website FB Page
May 17 (Saturday) The McGunks, Pint Killers, The Martians and Taxi Driver - 4PM Show at The Midway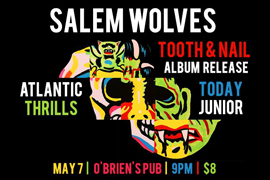 May 20 (Saturday) A Crash Course for the Ravers will be featuring The Black Souls & Classic Ruins! Check it out on 95.1 WMFO 1-4PM
May 20 (Saturday) Jenny Dee & The Deelinquents, Muck and the Mires, Vicky and the Vengents at The Middle East Up.
May 22 (Monday) Whoopi Sticks, Fire In The Radio (Philly) and Cook Bag at O'Brien's
May 26 (Saturday) Reddy Teddy and State of the Union are @ the Cantab
May 26 (Saturday) Corin Ashley and Modern Day Idols are at The Plough
May 27 (Saturday) A Crash Course for the Ravers will be featuring the new Greg Allen's Fringe Religion! Check it out on 95.1 WMFO 1-4PM
May 27 (Saturday) A Cal Cali show: Lyres, The Black Souls, Classic Ruins and CalCaliBand You can buy tix here (Only ten bucks!!) FB page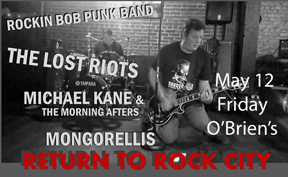 May 27 (Saturday) The Runouts, The Martians, Blame Shifters, Nymphidels at The Midway this is an afternoon show - 4-8PM
May 29 (Monday) Teenage Bubblegums (Italian Pop Punk), Jagger Holly, Mongorellis, Jimmy Jacked at Opus Underground in Salem (FB page)
June 4 (Sunday) Birdsongs of the Mesozoic are at Once
June 4 (Sunday) Jack Grisham from TSOL doing readings and photos plus Jerry's Kids, Stranglehold, PanzerBastard at Once FB page
June 4 (Sunday) GIUDA (from Rome Italy) and Unnatural Ax & The Hi End at Once Tix etc here
June 8 & 9 (Thursday & Friday) Reverend Horton Heat along with Agent Orange, and Flat Duo Jets at Once in Somerville
June 10 (Saturday) Psycho, Conclave, Whoopi Sticks, Gant, Spillers an afternoon 4-8PM show at the Midway
June 10 (Saturday) The Real Kids (back from touring Europe!) Muck and the Mires and Greg Allen's Fringe Religion at The Spotlight Tavern in Beverly- FB page
June 11 (Sunday) A Sunday Punk Matinee at the Midway with M.A.T.B. (frm Worcester), Worm, The Hideout and No Good (frm Maine) 4-8PM only $5!!and All Ages.
June 14 (Wednesday) Eve Minor (from NYC), DnA's Evolution, The Stigmatics, Doug Linse at The Midway
June 16 (Friday) Kids Like You & Me' s Rama Lama Ding Dong 2017! Featuring.. The Monsieurs, Creaturos, Littlefoot, Germhouse & more! at The Middle East - check out the FB page
June 17 (Saturday) A Crash Course for the Ravers will be featuring Anthony Kaczynski! Tony is the consummate musician, he should have some interesting stories to tell and picks to play. Check it out on 95.1 WMFO 1-4PM
June 17 (Saturday) Quiggs, Diablogato, Duck & Cover, Loser's Circle at O'Brien's Pub
June 17 (Saturday) Held Hostage, Point Blank, Infernal Diatribe, Profit Margin at Koto in Salem (FB Page)
June 18 (Sunday) Help Save Out of the Blue Gallery Too - this will be an all day affair (3PM-11PM) with FOURTEEN bands including: Brian Young -WMFO as Emcee plus Thalia Zedek, Fireking, Randy Black, The Knock Ups, Tsunami of Sound, The Stigmatics, State of the Union, Cal Cali Rockin' Trio, The Last Ones, The KENZ (Highland & Kaiser), The Thigh Scrapers and Club Linehan A Go Go ~ 50th Birthday Party for Joe Quinn. Check out the FB page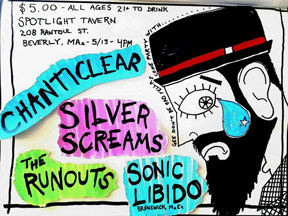 June 25 (Sunday) Nonzerosum Present: Conflict, Who Killed Spikey Jacket, Cinderblock, Pandemix - ALL AGES, $20, 8:00 PM Doors at the Middle East Up.
July 19 – July 30: The Midway's Dirty 30th Anniversary Celebration Spectacular
July 17 (Monday) Township, The Dents, Love Love and Weather Weapon at The Midway
July 22 (Saturday) DJ Easy Ed Night with The Cranktones, The Barley Hoppers and Fearless Leaders at The Midway!!
August 5 (Saturday) The Silver Mirrors, Instant Shawarma, The Facc-Tones and The Sound Down Cellar at The Midway
September 16 (Saturday) Chameleons VOX At the Middle East Also on the bill: Soft Kill , Way Out and The Milling Gowns FB Page
CONTACT US AT....misslynbgn@yahoo.com -Send us your gig listings, your news and anything else ya got!! You want your CD reviewed?? Contact us for that too.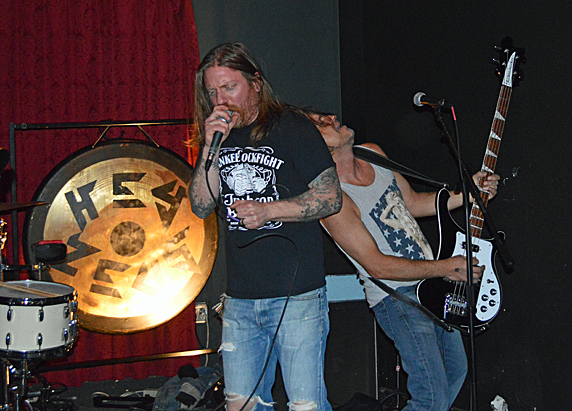 Hey Zeus
Photo: Blowfish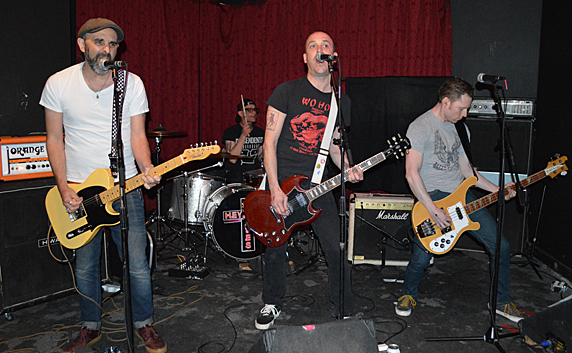 Duck & Cover
Photo: Blowfish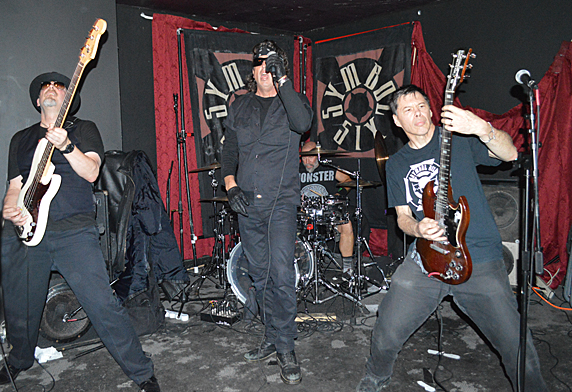 Symbol Six
Photo: Blowfish