The BGN News Archive
April 26, 2010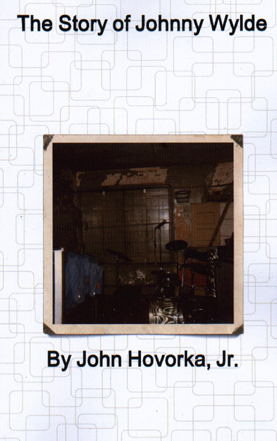 John Hovorka is a busy guy, not only does he have that Turbines reunion, he also has a new novel out. It's called The Story of Johnny Wylde. It is about rock and roll in the 1980's. For more info about it and how to get it, go to www.metalsnowball.com.

Well all we have to talk about this week is what's coming up in town…interesting things to do and see:
of course this Thursday April 29th The Styrene's and The Tampoffs are at Church Should be an excellent show ....
Saturday May 1st there's a lot going on May 1st & 2nd.....
is Somerville Open Studios and I will be showing all my latest work at Arts @ The Armory at 191 Somerville Ave in Somerville....a 15 minute walk out of Davis Square!
Please come on down to say hello
Slim Jim and The Mad Cows are hosting a country-fried celebration of an Somerville OPen Studios After-Party at Joy Street Studios, starting at 7PM. Joy St. Studios are just out of Union Square, on the way to Brickbottom.

AND
May 1st is the Johnny D's Reunion at Church!!!
Rick Paige and Doug Melcher present
The Johnny D's Reunion Show
Featuring;
The Turbines in their first reunion in over 10 years, all 4 original members
The Prime Movers In their first show in years.
The Classic Ruins
Moose and The Mudbugs
All original Johnny D's bands, ready to rock one more time..... Just $10

And mark your calendars for this most excellent and fun event:
Staffy, of the Marvels, Johnny Black & Carl Biancucci from Johnny & The Jumper Cables/Classic Ruins are teaming up to play
The Sex Pistols' "Never Mind The Bollocks" album in its entirety and in song order at Church on Friday July 9,as part of Marsman's LP Tribute Night.

Also we got wind of news of Somerville Rock'n'Roll Yard Sale 2010 : Saturday August 7 in Union Square Somerville:
there will be Live Music, DJs spinning Vinyl and who knows what else, in addition to tons of amazing vendors selling everything from Vinyl Records and other music memorabilia, Vintage Eyewear and Apparel, to Local DIY Handmade Goods. See you there!!!
So for now that's it....

.... you can email us at: Miss Lyn email......