The BGN News Archive
April 19, 2021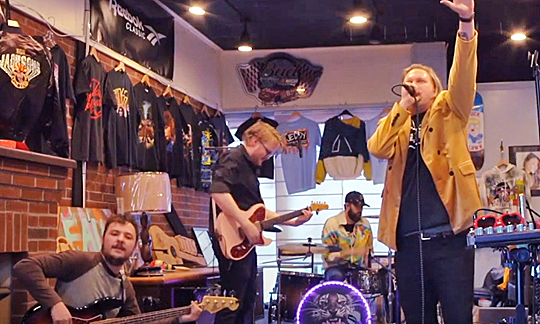 Paper Tigers
Clubs are beginning to take baby steps, but inside shows are still a no-no. But in hopes for the future we have started up our gig listings at the bottom of this page again!!

City Winery, which has had shows in their NYC location, is starting a few comedy shows because Boston allows comedy shows...(but no music) ...with social distancing. Some music shows are scheduled for the Fall. Jim Sullivan talks about the City Winery and gets into the inconsistencies of the whole thing in a column in the WBUR web page. So a comedian can go crazy on stage but a musician can't sing????
The Coolidge Corner Theatre will open up on May 13 after a year closed. Capacity will be 15%, that translates to 68 seats. Read the article on the WCVB web site
Fenway Park will have concerts: Def Leppard & Motley Crue with special guests Poison, Joan Jett and The Blackhearts in July 17 & 18 and Green Day, Fall Out Boy and Weezer on August 5. WCVB has the line up here: Fenway line up.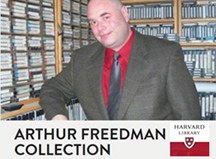 Color Killer has an outside gig on June 17 in Marlborough. Facebook page.
A year ago the Harvard Library (Harvard Film Archives and Eda Kuhn Loeb Music Library) had linked up with the Boston Public Library to invite people to a session of gathering information to a Wikidata for the Arthur Freedman Collection (his exhaustive collection of videos and tapes) at the Harvard Library. The Covid pandemic caused it to be cancelled.
Now, it's back on. On Friday May 21 from 1-5pm and Saturday May 22 from 10am -2:30pm they are inviting the public to join this 2-day online event where they will be given all the tools necessary to do an information sweep of the internet to gather details that will tell the story around Arthur's collection. The event is called Boston Rock City: Explore Wikidata and Learn about Local Music The event is on the Boston Public Library events page Here. This event is free to all and will take place via Zoom; please register in advance.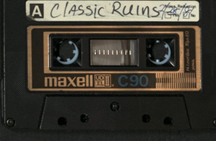 Nothing like this has ever been done that we know of. Freedman's collection is creating its own headwind and moving along the idea of documenting the Boston scene to the next step. This all bodes well. If there are any questions the main man for this at Harvard is Peter Laurence at laurenc@fas.harvard.edu. Also bands need to get in touch with Peter Laurence to sign new releases for the library to use the material on the different platforms (like YouTube) where the library plans to disseminate the collection. More information & links to register below in our Gig Listings.

The Dropkick Murphys are doing a livestream for the album release date of Turn Up That Dial. The Murphys livestreams have been some of the best audio/visual set up of all. They promise to have that large LED backdrop screen like last time. You can see the video on May 1, a Saturday, on the Dropkick YouTube and Facebook sites. Move info below in the Gig Listings.

This livestream will feature a completely new set with songs from the new album, along with a variety of fan favorites, on an arena-sized stage with a full LED screen once again. More information & links to register below in our Gig Listings.

The Mighty Mighty Bosstones have a new fun video of The Killing of Georgie (Part III) with Bosstone Ben Carr dancing his way through familiar Boston sites. The video is below.

The Dictators have a video of their second song from what we assume is a future album. It rocks like a Dictators song, what would you expect? There are three original members in this version of the band now. There is more info on the Blabbermouth.net website. The video is above.

Diablogato and The Devil Twins are at The Porch in Medford on May 22 at 10pm. Wow that's like a real club night! The Porch was a new eatery/club that just got going as the Covid hit, bad timing. John Keegan saw Slim Jim & the Mad Cows there in early March of 2020. More info and link for tix in Gig Listings.

Madness have a live stream on Friday May 14 at 11:30pm. They describe it as "A one-time-only global livestream show, concocted by Madness and scripted by Charlie Higson, "The Get Up!" features live music, classic Madness songs, new Madness songs, comedy, some very, very special guests." It will be filmed at the London Palladium and broadcast around the world. Tickets here.

Paper Tigers is one of a handful of bands that we've come to know and like during this last year of forced isolation. Their positive qualities came through even with the drawbacks of live streaming. This week they released part one of a three part video series. Part one is a live take at the Faucet Thrift in Attleboro.

They get a hard punchy sound in the small space. We love when they get to places like in the first song ("Commotio Cordis") at 3:15 where they repeat "We are not afraid to be alone" and the third song ("L'appel Du Vide") at 11:00 with "You said you needed someone, badly" sung with naked emotion. That's putting yourself out there because that sort of thing is a tightrope walk. They make it work. Those moments must be killer when you are in the room with the band, oh for that!

They take their last song "Ursa Minor" through a few paces and then kick it up with a machine gun rat-a-tat strum by the guitarist (at 14:47 ) an the singer takes it from there and brings it all home. Real nice work.

Part two will be a video for their song "I Smell A Rat" and part three will be a 5 song live performance. We hand it to this band for making headway this last year. They've proved what can be done even with a newer band despite restrictions. Their YouTube channel is at here and their webpage is here.

Punk Rock & Paintbrushes: The Insides of Artists written by Outsiders is the name of a new book by Warren Fitzgerald and Emily Nielsen. Warren is guitarist for the Vandals. "The 195-page book is made up of artwork and personal stories from more than two dozen musicians and athletes including Jim Lindberg of Pennywise, Matt Hensley from Flogging Molly and skaters such as Christian Hosoi and Steve Caballero. It also includes work by several visual artists."
The book is going for $80.00. You can buy it here.

We could do a similar book in Boston. Which reminds us we just came across Chris B Face's (Real Kids, Queers) page on Etsy. You can get some illustrations their for less than $80.00. Check it out here.

The Midway had Richie Parsons and David Fredette this past Friday. Parsons did a duet this time, him and Elishia Birdseye on viola. Richie's songs come across well in this set up. Elishia's weaving lines keep the ear interested like simple chords would not. Richie did a set of his solo material. The "Blue Sands" hit its mark especially in this set. A cover of Willie's "Everybody Knows" was the closer.

We've mostly seen David Fredette as a side man so this was a chance to see him go in his own direction. He started with a few John Prine songs where he impressed with his finger picking. Fredette has a wide range. The set went from a depresso folk song, to John Denver to whipped up old style rock and roll. Our fave was his original "Queen of May". We'd like to hear a recorded version of that.

Richie said that his next show at the Midway will be with Thalia Zedek on July 17. The Midway feed had a very clear audio/visual. The Midway has slowly improved their feed through the year.

The current issue of Ugly Things has their main feature on the Velvet Underground. They give a few pages to Velvet expert Jonathan Richman who answers a few questions. But it's when they give him a few pages to draw and handwrite a things where you get the main ideas.

Jonathan relates how he saw Lou play a stereo guitar. That's a guitar with two chords coming out, that are plugged into two different amps. Those amps had to be Vox Superbeatle amps, that was the Velvet sound, says Richman.

You can order the magazine at the Ugly Things website. Ugly Things also has a Kenne Highland special comng up soon.

Short Cuts...............

Sideman extraordinaire Charles Hanson is working on his own solo album. That was dropped by Nat Freedberg in his Blowing Smoke interview this week.

Watts gets some love from the Real Gone website as they stream one of their latest songs "Heavy Metal Kids".

A Bunch of Jerks did some recording this week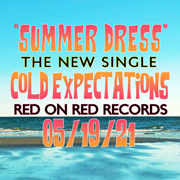 Cold Expectations' new single "Summer Dress" will be out May 15 on Red on Red Records. Cold Expectations FB page.
The next Asa Tribute album is moving along. A track by Garr Lange was posted on Soundcloud. The song is Asa's "Tit for Tat".
We mentioned in March that Arcadian Records is releasing the Rick Coraccio Anthology CD. Rick has been at the center of Boston punk since its inception. He went from The Boize to DMZ to the Lyres to the Shambles to The Last Ones. The CD was released April 20th ...you can purchase it here: Arcadian Sun records.
Newbury Comics posted on Twitter on Friday that they are opening a new store soon but didn't say where....hmmm.....that's make 29 stores. They've come along way since 1979! https://twitter.com/newburycomics
Radio..........

Joanie Lindstrom has done an eponymous show....band name and song the same, last week she did her a 'same name game' show. That's where she plays several bands in a row that have the same name. She started with a set of four bands all named Victims. She did The Dogs, Dogs and the Dawgs. The show is available till this Thursday on the WMBR archive which can be found here: https://www.wmbr.org/

Oh Hello Boston is having a Special 1-Hour Edition of On The Town with Mikey Dee this coming Saturday May 1 7-8 PM. Link to FB page for info.

Skybar promised to rock more than usual this last week. You can check out the archived show on the WMFO site. Go to the main page at hit the 'Schedule' link then his show on Tuesday at 8 pm and then hit 'archive' to hear the show.

He started with Social Distortion and then played Stubborn Hearts "Don't Freak Out".

The Jacklights sounded good tucked in there. It will be nice to hear this band in a line up whenever we get back into the clubs. Glad to see him stick in a Rebuilder from the album of their New Years Day live cast. He played "Brokedowns". This band's day has come.

Bay State Rock will not be on this week. They will be bi-weekly from now on. Sorry!

Podcasts..................

This week on Blowing Smoke with Twisted Rico there is an interview with Nat Freedberg. Nat has had more output than anyone these last few years. Starting out before the pandemic he started to pump out albums.

Nat's been on the scene since 1981 and talks about the scene as it changed through time. He revels the origins of the Upper Crust. Steeve gets Nat to talk about his whole career and the musicians around him up to the current day.

Kids Like You & Me have championed Nice Guys for years. They claim to have seen them 100 times. This week they did the inevitable and got them on their Podcast.

Nice Guys have played many house shows as well as clubs which gives them a different perspective from a band that only plays clubs. One pointer they have – no band should play longer than 30 minutes. Nice Guys expressed some regret that their early shows had stage antics that might have distracted from the music, but we think it was all part of the bands development. It has been fascinating to see this band go from messy to structured.

Here's some good shows coming up (live stream and actually LIVE!!) .....

April 29 (Thursday) Rawstrum will be live streaming from The Midway, 7-9 PM FB event page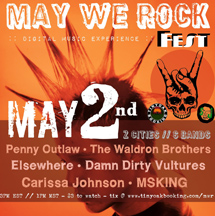 May 1 (Saturday) Dropkick Murphys' Livestream Turn Up That Dial album release. More info here.
May 2 (Sunday) May We Rock Fest: 6 bands, 2 cities, $3 to watch (Livestream) ... a portion of tix sales to benefit local music venues Carissa Johnson, Elsewhere and more...FB page
May 21(Friday) and May 22(Saturday) Boston Rock City: Explore Wikidata and Learn about Local Music help search for info around the Arthur Freedman Collection for the Harvard & Boston Public Libraries. For info and to register in advance: Here.
May 22 (Saturday) Diablogato and The Devils Twins at The Porch in Medford (Tix and info here)
May 27 (Thursday) Virtual Video Atomic Fez Fundraiser for Boston - A Benefit for Boston Area Local Music Venues starts at 8:15PM.
The beneficiaries are: ONCE, The Midway Cafe, The Jungle, The Square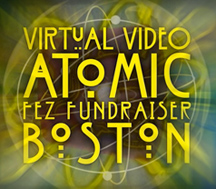 Root, Sally O'Brien's, The Magic Room, O'Brien's Pub, and KOTO, with more to be added. And the list of performers and special appearances is LONG!!! Read more - and donate- here. and watch for the BGN spot along the way!!
May 28 (Friday) The English Beat are at the House of Blues.
June 17 (Friday) Color Killer at Union Common Marlborough Ma @ 7PM. outdoor show.
September 3 (Friday) The Zulus rescheduled show at The Paradise - doors 8PM, music 9PM. FB event page
CONTACT US AT....misslynbgn@yahoo.com Send us your gig listings, your anything else ya got!! You want your CD reviewed?? Contact us for that too.
---