The BGN News Archive
April 20, 2015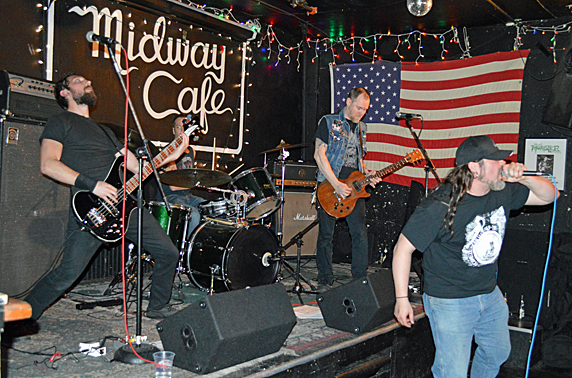 Arctic Horror
I'm still taken by this new reality of all day Saturday and Sunday music at the Middle East and the Midway. Last year during the summer O'Brien's was doing it also and I'm hoping they kick in soon.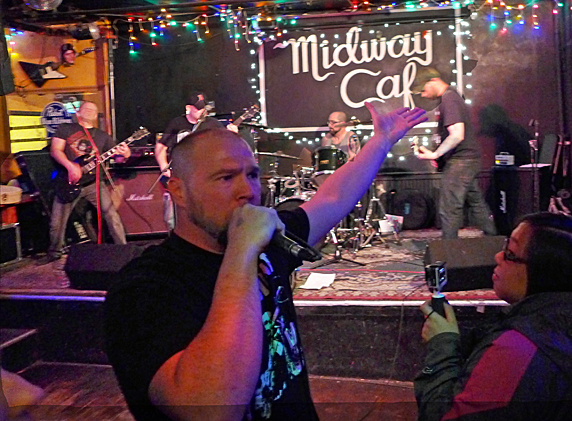 Horrible Earth
I didn't make it to the Midway until the night show this week though. Horrible Earth was straight ahead hardcore. The band was thumping and fast and the singer projected impassioned anger while he sang. When he wasn't singing he was a genial host interacting with the audience and riffing on a remark that he was wearing 'biker shoes' that was very funny.
Every other time I see music this intense there is some moshing but not tonight and there wasn't for the whole time I was there. It was a low key crowd I guess and they thinned out as the night went on.
Chris of Duck and Cover was there, sticking around to hear groups after his afternoon gig playing in Black Cheers. Chris said playing in the Rumble was exciting and the band had a good payday with it too.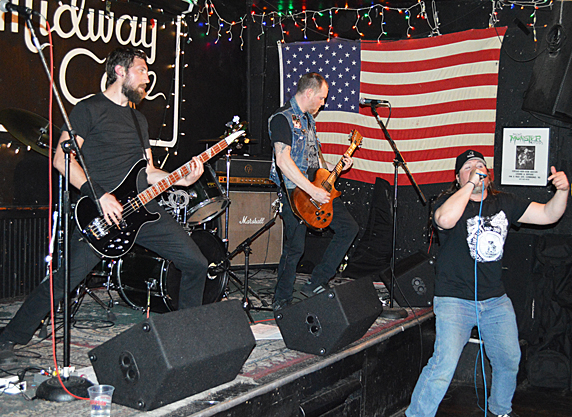 Arctic Horror
Arctic Horror was in the same mold as Horrible Earth with the hardcore and angry lead singer. Arctic Horror's songs however were way more complicated. There were lots of twists and turns in the song structure and sudden rhythm changes. I don't know how they learn to do that, it's like jazz to me.
I never can hear the words to most hardcore songs and it would be more rewarding if I could but that's the nature of the beast.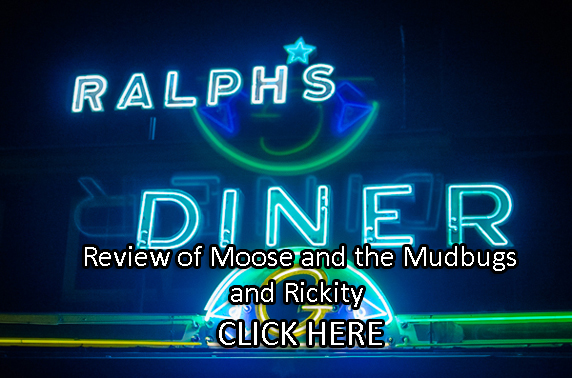 And in other news -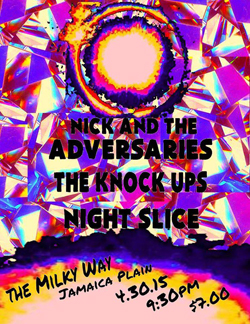 You already know how much we love Johnny Angel's book Looking for Lady Dee...we had to have a chat with Johnny about it. Read our
Q & A with Johnny Angel
I'm tellin' ya folks order it now...its awesome. If you were in the scene in those days of 1978-the 80's or if you knew Johnny this is a trip back to those days and a great read! Oh yeah its got sex, drugs, and of course rock'n'roll but its also about the confusing complexities of human emotion and relationships and youth and so much more. He's honest, upfront and frank about himself and the things going on around him...and at times pretty damned funny......To purchase Looking for Lady Dee go here for the Kindle Version and go here for the hard copy version.
And for your reading pleasure here's our 1979 Thrills Interview.
Besides the Damned doc Don't You Wish That We Were Dead, that premiered at SXSW, Danny Says- A Documentary on the Life and Times of Danny Fields by Brendan Toller is another one I wish I had gotten to see! here's the website for the film...keep checking the listings maybe someday it will get to Boston...or you can pre-order the DVD!!
So with that said.....here are some shows that are happening this week....
April 27 (Monday) Triple Thick along with Crooked Mirror and Fantastic Liars are at Charlie's Kitchen. (FB Page)
April 27 (Monday) Um yeah it IS gonna get weird at Opus Underground tonight with Marianne Toilet & The Runs along with Jonee Earthquake Band, The Back Alley Ramblers and No Hero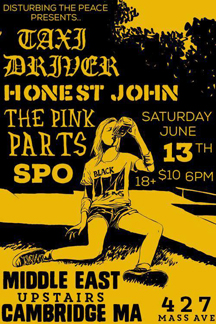 April 30 (Thursday) Night Slice, The Knock Ups and Nick and the Adversaries are at The Milky Way/Bella Luna in JP (FB event page)
May 1 (Friday) Whiskey Kill and Red Pennys are at Johnny D's
May 1 (Friday) Fireking with a double CD full of new material will be at Jacque's Underground. Music at 9:00; Fireking at 10:00 also on the bill are Plume and Dead Effect. (FB event page)
May 1 (Friday) It's Slavic Soul Fest and marching band night at Cuisine en Locale with Slavic Soul Party!, Cocek Brass Band, Somerville Symphony Orkestar and Emperor Norton's Stationary Marching Band. There'll be an assortment of Slavic Food on hand as well! You can buy tix here.
May 1 (Friday) Warthog, The Evil Streaks, The Radiator Rattlers and Gravel are at Opus Underground, Salem.
And coming up after this week we have.......
May 6 (Wednesday) here's one to put in your calendars my friends: The Meatmen, Against the Grain and The Humanoids at the Middle East upstairs....(UP??? They sold out the downstairs last time!!) anyway here's the FB event page
May 9 (Saturday) JOEFEST III: The 3rd Annual Joe Coughlin Memorial Concert with M.O.T.O., Johhny & The Jumper Cables - Stump The Undertaker and Lenny Lashley at The Midway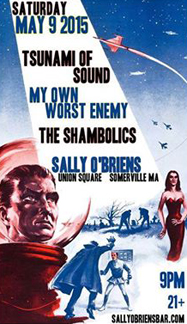 May 9 (Saturday) Tsunami of Sound, My Own Worst Enemy and The Shambolics are at Sally O'Brien's (FB event page)
May 10 (Sunday) The Monsieurs, Mother Tongue, A Band Called E and Bong Wish are at The Middle East UP(FB event page)
May 10 (Sunday) Fast Times, Nobuddys, Jumper! and Go Long Kid are at The Midway and its only $5!!
May 14 (Thursday) John Cooper Clarke is performing at Berklee!! At the David Friend Recital Hall (921 Boylston Street) Click the link to read more about JCC and to buy tickets.
May 15 (Friday) an awesome hardcore show at The Democracy Center, Mt. Auburn St Cambridge, with The Boston Strangler, The Flex (on tour from the UK), Red Death (DC Hardcore), Leather Daddy and Preskool Dropouts. FB Page
May 15 (Friday) 10th Annual HoZavc Blackout Fest at the Empty Bottle in Chicago with The Real Kids, (they have this description listed: "Legendary 70s Boston Punk/Power Pop band featuring John Felice from the original lineup of the Modern Lovers" also on the bill are Cozy, Platinum Boys and Mama.
May 16 (Saturday) Hixx are at Club Bohemia at The Cantab
May 16 (Saturday) The Evil Streaks, The Downbeat 5, The Reverb Syndicate (from Ottawa) and The Radiator Rattlers are at O'Brien's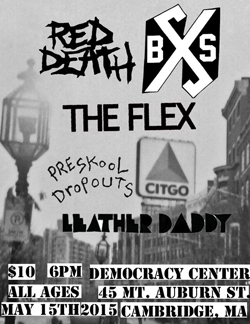 May 16 (Saturday) it's Musical Madness in the Merry Month of May as Tiger Bomb rip it up & tear it to shreds and Bates Motel drives you psycho with excitement at Bayside Bowl in Portland ME!! (FB page)
May 22 (Friday) The Brigands and The Black Souls are at the Tavern at the End of the World. FB event page
May 23 (Saturday) Memphis Rockabilly Band is at The Amvets in Randolph and it is a FREE show from 8:30PM to Midnight
(AMVETS Post 51 9 Amvets Lane off Pleasant St., Randolph, MA) Cheap drinks! Big dance floor. Swing dance, slow dance, twist and stroll! Pizza and more. Lots of free parking.
May 28 (Thursday) OK it's officially summer when Cal Cali gigs start popping up around town! The Cal Cali Band and Randy Black & the Heathcroppers are at Sally O'Brien's in Union Sq Somerville.
May 30 (Saturday) Reddy Teddy are at the Rhumbline up in Gloucester. .
June 4 (Thursday) Motobunny, The Charms, Watts and Greg Allen's Fringe Religion are at TT's.
June 13 (Saturday) Taxi Driver, Honest John, The Pink Parts and SPO are at The Middle east Up and this is an early evening show starting at 6PM. $10.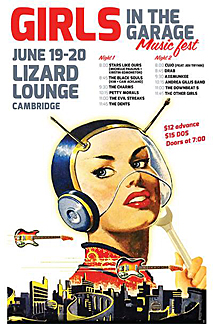 June 19 & 20 (Friday & Saturday) it's the Girls in the Garage Music Fest with you guessed it bands with females in them, all at the Lizard Lounge!! For both nights doors are at 7, Music starts at 8PM Check the FB page for set times and to (eventually) buy tix. Check out the particulars below, that's a whole lot of amazing bands!!!
June 19 (Friday) Stars Like Ours (feat. Michelle Paulhus and Kristen Edmonston), The Black Souls (feat. the fabulous Kim Ackland!), The Charms, Petty Morals, The Evil Streaks and The Dents
June 20 (Saturday) Cujo, Drab, Axemunkee, Andrea Gillis Band, The Downbeat 5 and The Other Girls
June 20 (Saturday) Bob Colby teams eclectic multi-instrumentalist singer-songwriter Audrey Ryan with Thick Wild (his favorite discovery of last year) at Store 54.
July 11 (Saturday) Mudhoney along with White Dynomite will be at The Brighton Music Hall
July 11 (Saturday) it's official The Gizmos (and a TON of other bands) are playing Mutant Fest II at the Blockhouse in Bloomington IN. FB event page
July 18 (Saturday) Mission of Burma opens for The Foo Fighters and the Mighty Mighty Bosstones at Fenway Park
August 3 & 4 (Monday and Tuesday) Darkbuster returns!! at The Sinclair. Get your tix here but act fast friends!!
August 3 (Monday) Tsunami of Sound and The Vista Cruisers are at Opus Underground, Salem.
August 6-8 (Thursday - Saturday) Boston Fuzzstival 2015 is at The Middle East Down. The Fuzztival highlights "the best bands in the region that make psychedelic/fuzz/garage/surf rock" and its goal is "to build bridges within the local music community." Stay tuned for the lineup and more info keep checking their FB page!
August 8 (Saturday) - Head over to Store 54 to help Bob Colby celebrate his birthday (two days early) with The Rationales and My Own Worst Enemy!
August 22 (Saturday) Memphis Rockabilly Band is at the Marshfield Fair. check out the particulars here
and of course The New England Shake-Up! September 25,26,27 2015! Keep yourself updated at their FB page
CONTACT US AT.......misslynbgn @ yahoo.con Send us your gig listings, your news and anything else ya got!!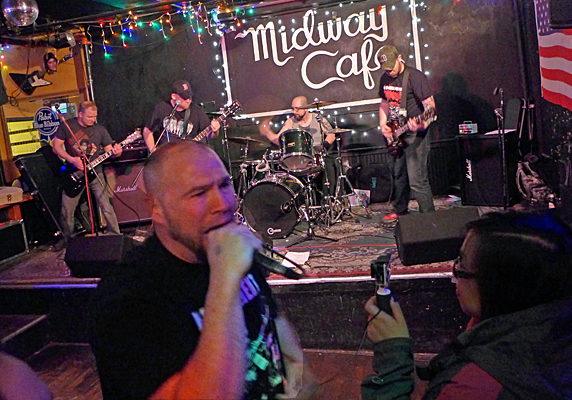 Horrible Earth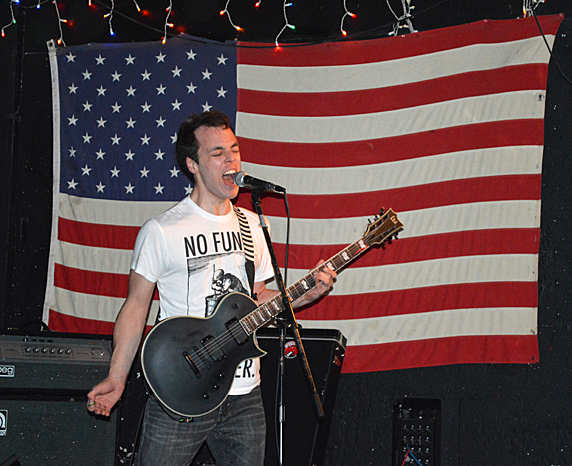 Maruoka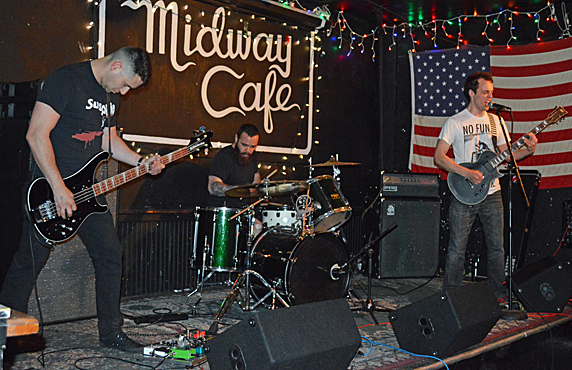 Maruoka