Checking out the bands online revealed some acceptable music so it was a go for the Middle East Up on Thursday.
This was the first show for Fight Song but the performance didn't show that. It was very confident with no flubs. There are veterans of previous groups obviously. The music is on the poppier side of punk but it not wimpy. There was a keyboard player and some blips and beeps intruded a bit awkwardly a few times.
After a few songs we sunk into the group sound and put all critiquing analysis aside and just enjoyed the set. To get lost in a set like that is a joy.
There were more groups coming but the heat in that ME Up was too much. The sweat was rolling down the face. Gee, this is just April and the place was just half full! Ventilate that feakin' club!!

Loser's Circle was the draw for us. They put in a game changing set at the Midway in January. On this night they did what they did that night which was string a series of catchy songs together that make a mighty impression. They had that drummer who carved out a few thundering turnarounds that were awesome – and the kicker is he sings too. At times all three sing with strong voices creating a wall of vocal sound, that's a cut above the rest.
They had problems during the rest of the set with an out of tune bass and they claimed to have not rehearsed and it did take a few songs before things gelled. That Midway set remains the high mark but we will always try to get to their gigs. They are going on tour this summer as a new album is almost ready to drop.
We've heard the name Kermit's Finger thrown around but this was the first time hearing them for us. Slimedog likes them a lot, as a matter of fact we thought the Thrash 'n Bang impresario would have hit this show.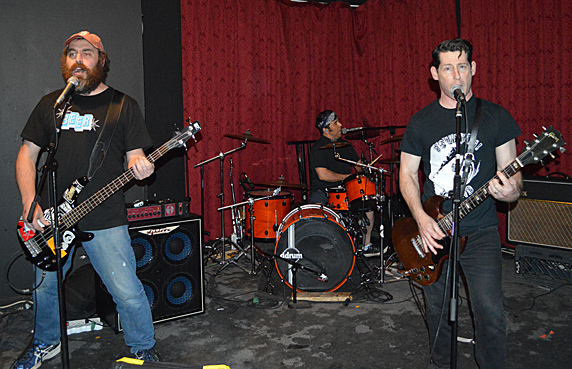 Kermit's Finger
Photo: Blowfish
Kermit's Finger grapple with descriptions but garage hardcore fits them well. The tempos were fast, the songs were short and the sound was rough. Like Loser's Circle all three sang at times. We like it and then they covered Shit For Brains by the Nervous Eaters (video above) and then we liked it all the more. They took the song down to the bare bones and did it their way. It worked and the crowd loved it.

We skipped the last band but that was a well put together bill.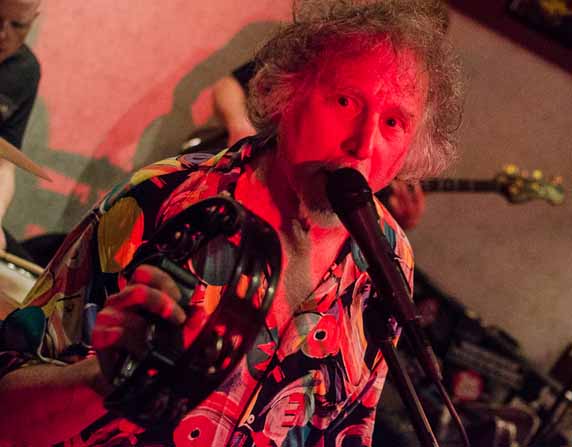 Ed Moose Savage
Photo: John Keegan
Our John Keegan went a'travelin' on Saturday:
Moose and the Mudbugs took a road trip out to Holliston - hometown of BGN's own master mind, Miss Lyn - to rock up the usually bluescentric Jasper Hill Cafe. They had a the whole night so they got to stretch out a bit. The band was kickin' from the get go. They dug into a few covers - Love Potion #9, Fever, and a great run at The Beat Goes On. They burned through a slew of M and the Mb classics. The Middle Eastern scale of the psychedelic Worms and the tightly coiled and skronkin' Combat cooked. Andy Caplan and Mick Lawless keep the tunes in line on drums and bass. Ken "The President" Kaiser has a distinctive tone and technique that make his playing memorable. We got to hear Moose take a tender run at Prez's seldom played pop gem, Neptune All Night. I'm not sure that the regulars at the bar knew what they were in for but they quickly got swept up by the tight band and Moose's always entertaining antics. Moose was made to front this band of crazy crawfish first liners.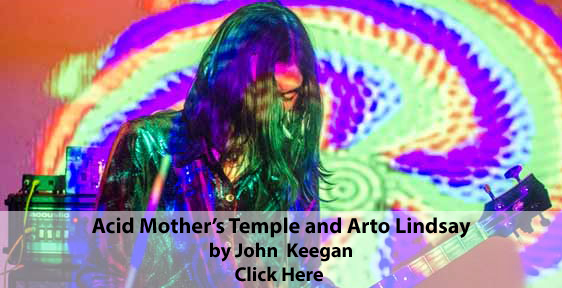 And in other news.....
OH NO!!!! The Scrapes are calling it a day. They never did get the attention they deserved. We really liked these guys! One time they got attention was at the TT's good bye shows. They also had one of the best songs about the Rat. There's a Hole in My Heart Where the Rat Used to Be…you should listen to it here.
They posted on Facebook……"After 8 years and 3 drummers, The Scrapes have decided to call it a day. We had a good run. I'd like to thank all the clubs that gave us a stage to play on and/or to fall off. Personally, I'd like to thank all Scrapes past and present Walter Gustafson, Adam Furman (RIP), Mark Weise, Howie Hayward, Will Scrape, Johnny Mullin, Matt Charette for letting me be in their band and giving their best to make the music.
You an see The Scrapes one last time on May 11 at O'Brien's." Yeah don't miss the show these guys are grrrrreat!

The Poetry Foundation has given our Willie Alexander well due props with a nice long and super informative article/interview. You wanna read this ...check it out here. Willie also got an award this Sunday April 30 with a Gloucester Citizenship Award for all he has done there. Congrats WA!!!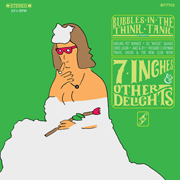 And speaking of Ed Moose Savage...he has a track on the limited editon LP Bubbles in the Think Tank. A record about records made especially for Record Store Day from Bubbles In The Think Tank, a radio show on WMFO. Sorry - it's sold out. But you can learn more about Bubbles in the Think Tank here.
Cleopatra Entertainment has commenced shooting on a brand new bio-pic based on the final days of legendary former New York Dolls guitarist Johnny Thunders. The release is slated for early 2018. - THUNDERS begins with Johnny arriving at a New Orleans hotel with a methadone supply, struggling to get his addiction to heroin under control and to reconnect with his family as he adjusts to life away from the rock and roll spotlight - and the fame and adoration that went with it. From there we're led on a series of strange events that throw Johnny into a dark labyrinth where Johnny must embark on a mysterious journey in New Orleans during his final days as he struggles to get his life, his family and his music back on track.....can't wait to see it!!


Here's some good shows coming up .....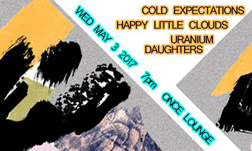 May 1 (Monday) PanzerBastard, The Humanoids, Poison Rites and Armpits at O'Brien's
May 3 (Wednesday) Cold Expectations, Happy Little Clouds, Uranium Daughters are at Once
May 4 (Thursday) Walter Sickert & the Army of Toys, Scarlet Sails, Radiator King at Once
May 4 (Thursday) Everybody knows its The Damned at The Paradise but this night is also Artie Freedman's 60th birthday - be sure to wish him a happy happy when you see him there, he'll be celebrating! Happy Birthday Artie!!
May 5 (Friday) The Billy Connors Project, Tsunami of Sound, Bikini Whale are at Sally O'Brien's
May 5 (Friday) Jenn Lombari, Leesa Coyne, Chrissy Vaccaro, Jess Collins and Sasha Alcott are all doing solo performances at The Greek (Union Square)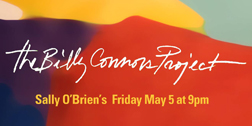 May 5 (Friday) The Skeleton Beats CD Release Party! at Opus in Salem also on the bill: Nick The Barbarian, Michael Kane and the Morning Afters and The Warning Shots
May 6 (Saturday) Roy Sludge does an afternoon show at Sally O'Brien's
May 6 (Saturday) 3:30-8:30PM- Jam for Jay: A fundraiser for Jay S. Henderson to help with his medical expenses featuring live music by the Henderson's, K.O. Stone Still Here, The Gravedancers, Billy Squire, The Wicked Pissah Band, The Thigh Scrapers,and of course Kenne Highland will be there playing rhthym...and a 'Burny Sanders Fake News' Jam at the end!! Food will be provided.. 50/50 Raffle. If you are in town for Wake Up The Earth Festival, consider stopping by and catching a couple of tunes and brews!! At The Midway -3:30-8:30PM (FB page) If you can't go and you know Jay via his many bands in all the years he's been around donate please here
May 6 (Saturday) PowerSlut, Stars Like Ours, You People and Happy Little Clouds are at Sally O'Brien's
And further out....
May 8 (Monday) Indonesian Junk.....who have just released a digital single "Turn to Stone" on Rumbar Records..... are at O'Brien's. HearTurn to Stone here. Also on the bill Jay Allen & The Archcriminals and The Von Traps
May 10 (Wednesday) Zip-Tie Handcuffs, The Mad Doctors, Idiot Genes, Future Spa at O'Brien's Pub...FB page
May 11 (Thursday) Cruel Miracle, The Stops!!!, DiNOLA and The Scrapes are at O'Brien's
May 12 (Friday) Mike Watt (Minutemen) and Meat Puppets are at the Brighton Music Hall Here's the FB page
May 12 (Friday) Rockin' Bob Punk Band w/ The Lost Riots. Michael Kane & The Morning Afters and Mongerellis at O'Brien's FB page
May 13 (Saturday) A Crash Course For the Ravers has Glider on - WMFO 91.5 1-4PM
May 13 (Saturday) DJ Easy Ed presents The Cranktones plus Easy Ed's Record Hop! at The Midway - this is a 4PM show.
May 13 (Saturday) The 5th Joe Coughlin Memorial Show.....we love Joe and will never forget him!!! On the bill: M.O.T.O., Super Special Guest Star, Blue Oyster Coughlin, Classic Ruins and Jay Allen at The Midway!! (9PM show)
May 13 (Saturday) Silver Screams, Chanticlear, The Runouts, Sonic Libido are at The Spotlight in Beverly.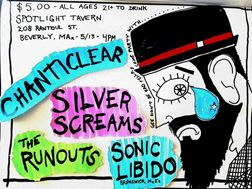 May 13 (Saturday) Watch City SteamPunk Festival in Waltham...Website FB Page
May 20 (Saturday) A Crash Course for the Ravers will be featuring The Black Souls & Classic Ruins! Check it out on 91.5 WMFO 1-4PM
May 20 (Saturday) Jenny Dee & The Deelinquents, Muck and the Mires, Vicky and the Vengents at The Middle East Up.
May 22 (Monday) Whoopi Sticks, Fire In The Radio (Philly) and Cook Bag at O'Brien's
May 26 (Saturday) Reddy Teddy and State of the Union are @ the Cantab
May 26 (Saturday) Corin Ashley and Modern Day Idols are at The Plough
May 27 (Saturday) A Crash Course for the Ravers will be featuring the new Greg Allen's Fringe Religion! Check it out on 91.5 WMFO 1-4PM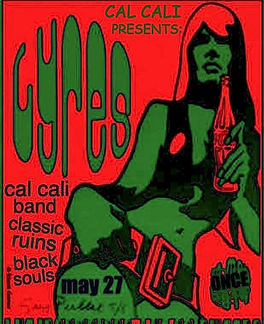 May 27 (Saturday) A Cal Cali show: Lyres, The Black Souls, Classic Ruins and CalCaliBand You can buy tix here (Only ten bucks!!) FB page
May 27 (Saturday) The Runouts, The Martians, Blame Shifters, Nymphidels at The Midway this is an afternoon show - 4-8PM
May 29 (Monday) Teenage Bubblegums (Italian Pop Punk), Jagger Holly, Mongorellis, Jimmy Jacked at Opus Underground in Salem (FB page)
June 2 (Friday) awesome punk show with Jerry's Kids, Stranglehold and Panzerbastard at Once (the guy from TSOL will not be here)
June 3 (Saturday) Chicago Vin, who is actually here in Boston and was in Greg Allen's Fringe Religion and is now solo is on A Crash Course For the Ravers 1-4PM 91.5FM WMFO
June 4 (Sunday) Birdsongs of the Mesozoic are at Once
June 4 (Sunday) Jack Grisham from TSOL doing readings and photos plus Jerry's Kids, Stranglehold, PanzerBastard at Once FB page
June 4 (Sunday) GIUDA (from Rome Italy) and Unnatural Ax & The Hi End at Once Tix etc here

June 8 & 9 (Thursday & Friday) Reverend Horton Heat along with Agent Orange, and Flat Duo Jets at Once in Somerville
June 9 (Friday) are they back from a tour or going on a tour?? OC45 are at The Midway with Mickey Rickshaw and AMDX (American Discord) ...gotta go!!
June 10 (Saturday) Psycho, Conclave, Whoopi Sticks, Gant, Spillers an afternoon 4-8PM show at the Midway
June 10 (Saturday) The Real Kids (back from touring Europe!) Muck and the Mires and Greg Allen's Fringe Religion at The Spotlight Tavern in Beverly- FB page
June 11 (Sunday) A Sunday Punk Matinee at the Midway with M.A.T.B. (frm Worcester), Worm, The Hideout and No Good (frm Maine) 4-8PM only $5!!and All Ages.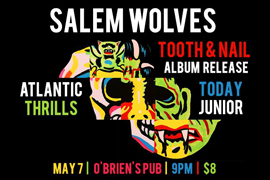 June 14 (Wednesday) Eve Minor (from NYC), DnA's Evolution, The Stigmatics, Doug Linse at The Midway
June 16 (Friday) Kids Like You & Me' s Rama Lama Ding Dong 2017! Featuring.. The Monsieurs, Creaturos, Littlefoot, Germhouse & more! at The Middle East - check out the FB page
June 17 (Saturday) A Crash Course for the Ravers will be featuring Anthony Kaczynski! Tony is the consummate musician, he should have some interesting stories to tell and picks to play. Check it out on 951.5 WMFO 1-4PM
June 17 (Saturday) The McGunks, Pint Killers, The Martians and Taxi Driver - 4PM Show at The Midway
June 17 (Saturday) Quiggs, Diablogato, Duck & Cover, Loser's Circle at O'Brien's Pub
June 17 (Saturday) Held Hostage, Point Blank, Infernal Diatribe, Profit Margin at Koto in Salem (FB Page)
June 18 (Sunday) Help Save Out of the Blue Gallery Too - this will be an all day affair (3PM-11PM) with FOURTEEN bands including: Brian Young -WMFO as Emcee plus Thalia Zedek, Fireking, Randy Black, The Knock Ups, Tsunami of Sound, The Stigmatics, State of the Union, Cal Cali Rockin' Trio, The Last Ones, The KENZ (Highland & Kaiser), The Thigh Scrapers and Club Linehan A Go Go ~ 50th Birthday Party for Joe Quinn. Check out the FB page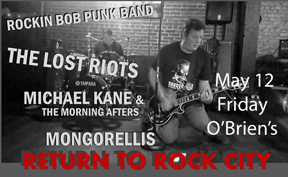 June 25 (Sunday) Nonzerosum Present: Conflict, Who Killed Spikey Jacket, Cinderblock, Pandemix - ALL AGES, $20, 8:00 PM Doors at the Middle East Up.
July 19 – July 30: The Midway's Dirty 30th Anniversary Celebration Spectacular
July 17 (Monday) Township, The Dents, Love Love and Weather Weapon at The Midway
July 22 (Saturday) DJ Easy Ed Night with The Cranktones, The Barley Hoppers and Fearless Leaders at The Midway!!
August 5 (Saturday) The Silver Mirrors, Instant Shawarma, The Facc-Tones and The Sound Down Cellar at The Midway
September 16 (Saturday) Chameleons VOX At the Middle East Also on the bill: Soft Kill , Way Out and The Milling Gowns FB Page
CONTACT US AT....misslynbgn@yahoo.com -Send us your gig listings, your news and anything else ya got!! You want your CD reviewed?? Contact us for that too.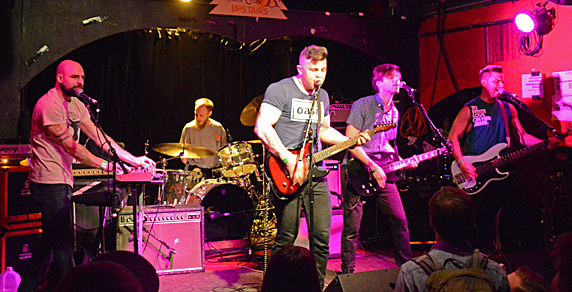 Fight Song
Photo: Blowfish
Grommits
Photo: Blowfish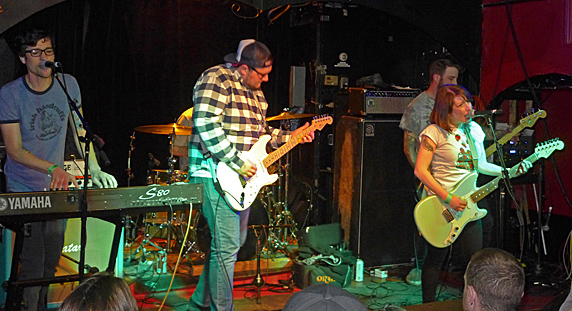 Save Ends
Photo: Blowfish