The BGN News Archive
May 5, 2008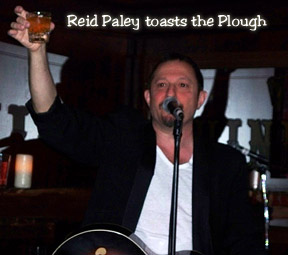 Hey there guys...we went to the Plough & Star this week to check out the Reid Paley Solo Show along with MJ Lederman. Reid sang his heart out and did a great show! I am happy to see that once again The Plough has become one the THE places to hang out over drinks with friends! There were lots of interesting people in the crowd like Staffy from the Throwaways, Jay Allen, and the ever so cute Jim from Triple Thick. The Plough has been done up nicely and feels a little larger, very comfortable and often has some really good music going on.....
OOOPs, I did it again...Semi Precious Weapons are THIS Thursday the 8th, at TT's, not last Thursday, still worth it though, check 'em out....
But here's a excellent show right around the corner at the Middle East UP on Thursday May 8th: The Night Marchers (members of Rocket from the Crypt, Hot Snakes; Vagrant Records), CPC Gangbangs and The Dynamiters, whew!!
And this Friday May 9th , it's Slim Jim & The Mad Cows at O'Brien's along with The Sad Wings of Destiny....
And Saturday the 10th is a special Illyrians gig at The Middle East Corner, its "Unexpected!" an Opening Reception for Arthur Freedman's latest photo work and it s from 2-5 PM
Make note of this night: Tuesday May 13th it's a punk rock night at The Middle East down with Tiger Army, The Unseen and War Tapes - AND its an All Ages show! And early too with doors at 7PM, should be quite a night!!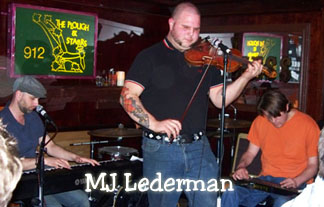 Thursday, May 15 at Church is the "A.C.."Reunion with Kilslug and Psycho...whoa, what a bill,
Then, at Church again, on May 23rd another excellent show with Red Invasion, The New Frustrations and Crimson Ghosts....
Neighborhoods are at The Wellfleet Beachcomber on July 19. along with The Greenheads and the Downbeat 5. They are saying: "It's possible this will be our only summer show so plan accordingly." There ya go folks...
So looks like The Mess Me Ups are really really really , no like really broken up this time. Well I manyof us will miss seeing the mesmerizing Jessy up there on bass but not to worry my freinds, we hear she is talking with some pretty interesting and interested parties to get what would be a most awesome band together, we're glad!!!
Also, Mr Jet Setter of the Boston scene Carl Biancucci of Classic Ruins and members of the Sweet Zeros (from the UK) are currently recording at Brian James' (Damned and Lords of The New Chruch) Studio 284 in Brighton, as in England, not the town next to Allston.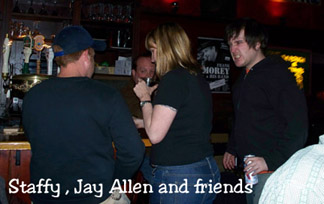 Now for your viewing pleasure this week we have TWO links for you: Always number one in our book is the wonderfully talented Dr Felix Kruel/Jan Crocker with his Kinodv viddies: La Peste with the first time viewing of live video "I Don't Know Right From Wrong" filmed @ the Paradise Club in 1979
and The Clash in two live clips filmed at Elizabethan Suite, Manchester, England 1977 "What's My Name" & "Garageland"
Also from the also fabulously talented Marissa Accosta (you know what we mean if you've seen her awesome Late Risers Club film!) we have the CCTV Bandwidth TV episode #23 - Best of Season 4 featuring Jessica Rylan + Life Partners + Three Day Threshold + Letia Larok + AKACOD And you can watch the whole episode at this link!! So there you have it, ..see ya...email US say Hi to us here at the BGN....