The BGN News Archive
May 10, 2010
With sadness we have to report the passing of Turbines' bass player Dave Shibler....he died of food poisoning last week.....very sad, we are all very thankful we got to see him one more time with the Turbines last week at Johnny D's Reunion!!
Went to the Middle East Up this past Friday and caught Thalia Zedek on stage. It's always great to see her and know we have such a great artist here is Boston to call our own, along with one of a kind bands like the Turbines, this kinda stuff makes me proud.
Now what's coming up? Well.....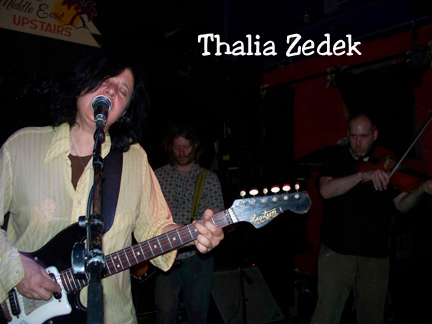 Happy Birthday to Monoman!!! It's the Mono Man Birthday Bash comin' up on Friday May 14th at The Cantab with The Lyres, The Darlings , The Coffin Lids and The Satin Kittens!!!
and the next night: May 15th, at the Cantab is a fantabulous Nancy Neon Nite with The Port Charles Quintet, The Crybabies, The Varmints and James Straight & the Wide Stance ......
May 21st is the time to catch the Marvels, they are at Church with Paul & The Strings, The Allstonians and Burning Streets and this is the last show with Michelle Paulhaus...at least for a while. ..and we have to add congrats to her and Jim Janota (the Bags) on their upcoming nuptials!!!

The Beachcombovers with Tommy White Trash are playing the Cantab on Saturday May 22nd
Friday, June 18th has The Curses, The Egos, Classic Ruins Sticky Business and The Varmints at O'Brien's in Allston....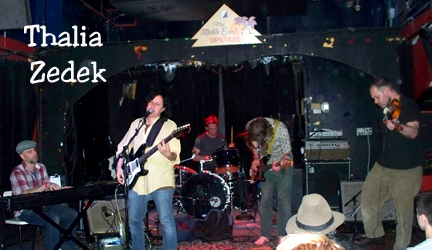 And mark your calendars for this most excellent and fun event:
Jesse Von Kenmore and Staffy, of the Marvels, along with Johnny Black & Carl Biancucci from Johnny & The Jumper Cables/Classic Ruins are teaming up to play
The Sex Pistols' "Never Mind The Bollocks" album in its entirety and in song order at Church on Friday July 9,as part of Marsman's LP Tribute Night.
Also we got wind of news of Somerville Rock'n'Roll Yard Sale 2010 : Saturday August 7 in Union Square Somerville:
there will be Live Music, DJs spinning Vinyl and who knows what else, in addition to tons of amazing vendors selling everything from Vinyl Records and other music memorabilia, Vintage Eyewear and Apparel, to Local DIY Handmade Goods. See you there!!! OK, that's it....

..... you can email us at: Miss Lyn email......