The BGN News Archive
May 13, 2019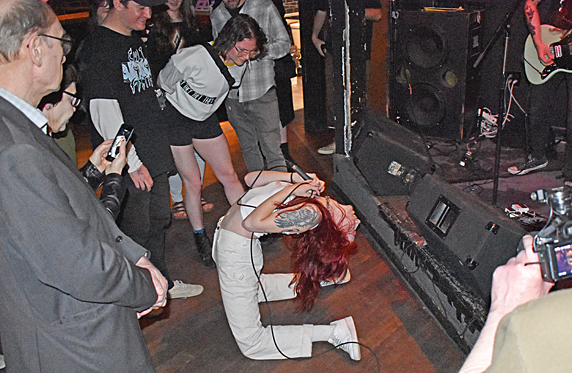 Cult Fiction
Photo: Blowfish
---
The local groups opening the bill at Once on Friday were good enough on their own to make us go, so much that we didn't even care who the out of town headliners were but they turned out to be worth it too. Maybe because of light ticket sales they moved the show upstairs to the lounge. It's a comfortable space up there when it's not too crowded. It seemed about three fourths full until the last act when the whole front of the stage area filled in.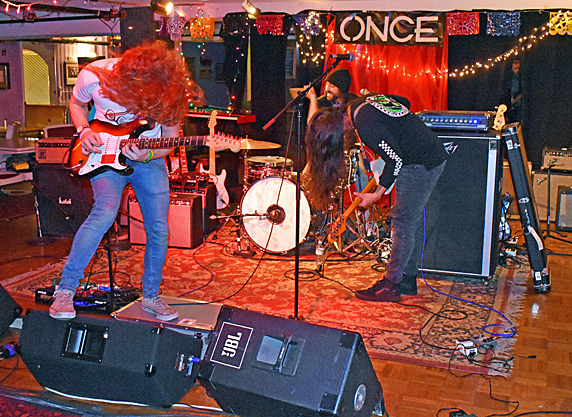 Today Junior
Photo: Blowfish
We were overdue to hear Today Junior again. They had the same line up as usual. Their group sound has surf and psych in it but that only begins to explain what they were doing. For a guitar heavy sound it never seemed like mindless riffing. Harry on guitar has his own vocabulary of chords that defines their style. They were all 6 string chords with many extensions that added color to the word heavy songs. Once you hear them you can always identify their songs.
The sound system worked well for the three piece, as it did for Zip-Tie Handcuffs. You could feel the bass through the floor. They always sound full and busy which is the way the drummer played. Even though they rocked like crazy the songs were full of feeling. The vocals were often in the higher register. To us this group has it both ways; meaningful songs with a contemporary sound. They're always working hard and now have a whole new set of songs ready to record.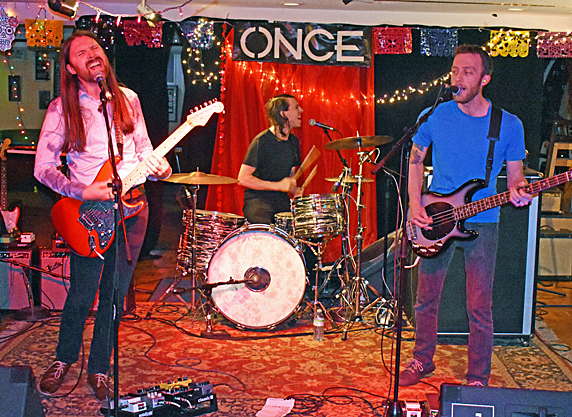 Zip-Tie Handcuffs
Photo: Blowfish
Zip-Tie Handcuffs got a big boost from their 2015 Rumble win. In 2016 they put out their CD Headspace that was an impressive album. When they started their first tune it had so much energy and was so tight that it made you feel like you had caught them mid-set. Evidently they require no warm up at all. They kept up that urgent pace all set. Like Today Junior they have fashioned their own brand of psych. There was lots of humor in their lyrics and stage antics.
The guitarist was mostly playing chords but the leads were always highlights. The bass had a treble rattle in it that helped define the rapid lines. They also have their patented vocals. They were the first thing to get out attention when we saw them in 2015. http://www.bostongroupienews.com/News071315.html All three joined in on some falsetto harmonies. It's not the Beach Boys but it's so out of character for a loud rock group that it will jolt you if you never heard it before.
They have a whole set of new songs ready to record. The new material will be on their next CD coming in July. With the new stuff they take things a bit further. The instrumental sections are longer. One song seemed like a straight instrumental but then they throw in a short vocal section, just an odd structure. Another song was a more like a straight forward ballad. That one stood out. They ended with a long time fave, "Hole In The Ground" off Headspace. That's a song that should be a local hit that everyone knows.
There's only one thing missing – more attention from the people and press.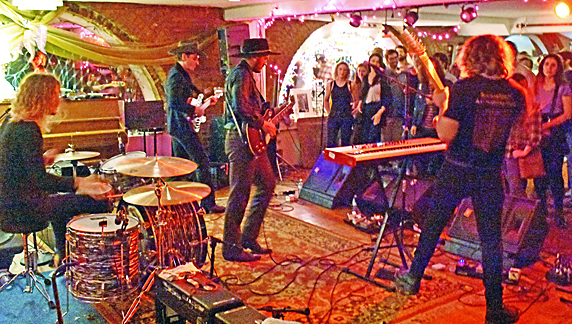 Night Beats
Photo: Blowfish
The draw for the night was Night Beats from Seattle They started in 2009. The only consistent member Danny Billingsley grew up in Texas. They were drowning in fuzz and had an aura of psych. We've heard other groups that are in this same area but this had an authentic air about it. Roky Ericson came to mind immediately. The songs are in the three minute range. There were no highs or lows it was all midrange and very listenable. The drummer just kept things chugging along, no strong snare beats. He would just roam around the drum set with interesting riffs.
We wished we were more prepared for them and were more familiar with the material. But that wasn't a problem with the audience who were packed in front of the stage and obviously loved them.
That was another good billing for Once. There was a lot of competition on this Friday night too.
Saturday it was more who you were going to miss than who you were going to hear. During the day there was the Somerville Porchfest and that kept a lot of people busy.
We opted for a fast two band hit at O'Brien's for Banana and Cult Fiction. Both bands were raw and had the punk late 70's qualities.
Banana
Photo: Blowfish
Banana were a low key arty band that were quirky and appealing. They had songs about cats, cows and dogs. The cat song got to us. It seemed pleasant but then there was a menacing motif in there like they were attributing some evil to their feline.
There were a few relationship songs that were refreshing in their bluntness. "Alpha" had a chorus, "You are a piece of shit" that was sung over and over giving a catharsis we all need sooner or later. "Doomed" was about having a retiring personality and missing out on things. The songs were simple but all hit their marks. The band played at a slow pace with the bass leading the way but got comfortably noisy when they wanted.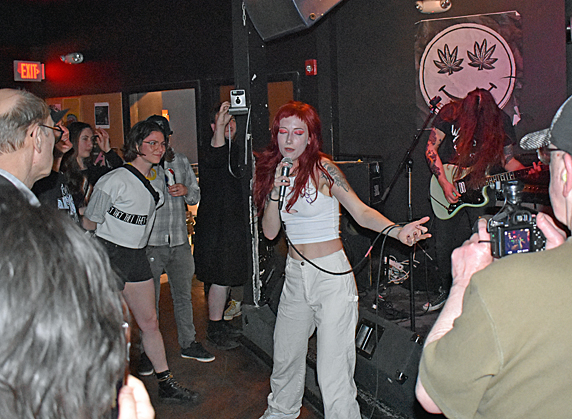 Cult Fiction
Photo: Blowfish
The first thing you noticed about Cult Fiction, another local band, was the intensity of the lead singer. She looked small and thin but the voice was a big throaty growl. A few of the songs just had four notes. They just banged those out over and over so your attention went right to those angst ridden vocals. "Bruiser", which they also have recorded, is a good example of that.
One of the first songs that gripped us had a line "You are always on my mind" that was repeated over and over as words were dropped and only the words "my mind" were left. At that point the singer was holding her head like she was in a real mental bind. It graphically illustrated the desperation.
They do a cover of a Flipper (playing the Middle East on 10/23/19) song and that's a clue to what they are shooting for. The whole set was raw and riveting like that.
O'Brien's was around three fourths full and they were giving the group a loud response back.
We thought both these groups had the old punk spirit. It's still out there!
Click Here for more band photos.
---
And in other news.....
It's a long time from now but Flipper is playing the Middle East down on October 23. TIX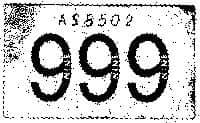 Also in October 999 is coming to the US. Though they are doing an East Coast tour they sadly are not playing Boston. They are in NYC at The Bowery Electric on 10/24 and Coney Island Baby on 10/26, they are also playing NJ, Greenfield, MA during October and a couple gigs in PA. The Fire in Philadelphia 10/23 They are touring with a Philly band called The Clap.
Oh and those Mess Me Ups shows...not happenin' too bad!!
She was a punk rocker who turned judege. Susan Beschta was in the Erasers who were centered in CGBG's and later she became an immigration judge. Quite a career art.
Geoff Palmer's new CD called "Pulling Out All The Stops" is out this week. It has a generous 14 cuts of pop. We dying to get our ears to it.
When punk started in the late seventies there was also a parallel pop scene going on. Locally Ray Paul was doing the pop. His first single "How Do You Know?" got played just as much as the Lyres song of the same name. Ray, who never stopped playing, has a new CD out called Bloody Rubbish (The Best & Some of the Rest) cover songs that span his 40 years of playing. Get it from Kool Kat
---
Here's some good shows coming up this week.....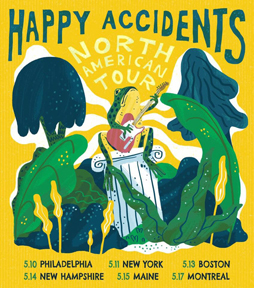 May 13 (Monday) Happy Accidents (UK), Greed Island, Birdwatching, Traders at Charlie's Kitchen
May 15 (Wednesday) Jon Snodgrass, Lenny Lashley, Micah Schnabel at O'Brien's Pub
May 15 (Wednesday) The Blasters with Diablogato and Dead Trains at ONCE Ballroom
May 16 (Thursday) Even Twice, Trusty Sidekick, Triple Thick at Sally OBrien's
May 16 (Thursday) Powerslut, The Melatonins, The Daily Pravda, Heist at The Lizard Lounge
May 17 (Friday) Lily Black, Highway Chapel, Thee Fightin' Fish, The Negans at Club Bohemia.
May 17 (Friday) Andy California, The Swettess, Heavy Connection at Jeannie Johnston's Pub in JP
May 17 (Friday) the Fourth Lemmy Fest is at Once. Motörhead songs to be performed by Iron Fisted, T.A.N.K songs performed by Blood, Guts, and Beer, DIO songs performed by SavvDIO. Proceeds from LemmyFest benefit the "Stand Up And Shout" Ronnie James Dio Cancer Fund.
May 17 (Friday) Parlour Bells, Gene Dante and The Future Starlets, and Smitt E. Smitty & The Feztones @ OPUS Underground in Salem,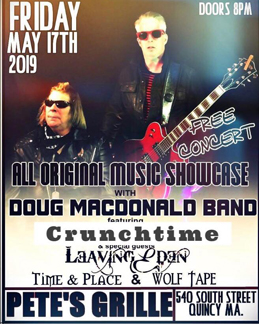 May 18 (Saturday) Marko And The Bruisers, Color Killer, Shore City, Punk Band - 3-7 matinee at The Midway
May 18 (Saturday) Uniform, Wear Your Wounds, Labor Hex at Sonia at 6PM
May 18 (Saturday) Lily Black at The Asgard
May 18 (Saturday) Square Root Presents: Rockin' the Square with The Hi-End, Thigh Scrapers and The Worried. The Square Root is a NEW CLUB in Roslindale.
May 19 (Sunday) The Mess Around Turns 3!!! celebrate with Jay, Justine and Tom along with Adam Sherman (The Billy Connors Project)
Pete Knipfing (White Dynomite, The Scrooges) ...at The Plough 4-6PM ... then follow Adam to Allston.....
May 19 (Sunday) The Last Ones, Billy Connors Project and Fireking at O'Briens.
And further out there is.....
May 20 (Monday) Coffin Salesman, Molly Rhythm, Talk Me Off, Double Star at Charlie's Kitchen
May 22 (Wednesday) GLiDER live! On the Town w/MikeyDee~91.5 FM/wmfo.org live stream
May 23 (Thursday) Swivel and Modern Day Idols at The Jungle
May 24 (Friday) Zip-Tie Handcuffs, Teen Mortgage, Bruvs at O'Brien's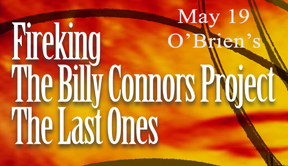 May 24 (Friday) Radium Girls 7"party with Happy Little Clouds and Abbie Barrett & Band at The Lizard Lounge
May 25 (Saturday) The Cranktones at Atwwod's 4-6PM
May 25 (Saturday) Lara Hope, Jittery Jack & Amy Griffin, The Demon Seeds at Opus! Salem
May 26 (Sunday) Scurvy Dog Parking Lot Mega Show with 11 bands starting at 2PM FB page for info
May 26 (Sunday) Roy Sludge free show at Sally O'Brien's, Somerville, MA 6-8:30PM
May 27 (Wednesday) Natterers, Yooth Decay, SAP at O'Brien's Pub
May 31 (Friday) Stubborn Heart, The Hi-End, Benny Sizzler, The Worried at The News Cafe Pawtucket RI
June 1 (Saturday) Vicky and the Vengents, Muck and the Mires, The Electric Mess at The Midway
June 1 (Saturday) Kal Marks, Lady Pills, Banana, Aneurysm at Great Scott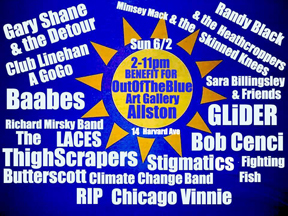 June 2 (Sunday) Slimedog's 22nd Annual Punk Pizza Poetry Party featuring Kermit's Finger, Cry Havoc, Jerry's Got Jokes, The Grommets, Jake Tringali (between sets) at The Midway 3-7PM
June 2 (Sunday) the second Out of the Blue Benefit with a TON of bands….starting at 2PM -this is in order of appearance: Club Linehan A Go Go, Mimsey Mack & the Skinned Knees, Bob Cenci, Richard Mirsky Band, Randy Black & the Heathcroppers, Thee Fighting Fish, Climate Change Band, The Stigmatics, The Laces , The Thigh Scrapers, Gary Shane & the Detour, Sara Billingsley & Friends, GLiDER, Baabes, Butterscott. FB page for more info
June 5 (Wednesday) Mad Painter Live at WMFO 91.5 10PM
June 7 (Friday) The Natty D's, FiDEL, Coffin Salesman at The Jungle Union Sq Somerville.
June 7 (Friday) KCUF, Secret Spirit, Oh The Humanity!, The Runouts at O'Brien's Pub
June 7 (Friday) 61 Ghosts, Cal Cali Band at Tavern at the End of the World.
June 7 (Friday) Jittery Jack & Amy Griffin at The Book & Bar, Portsmouth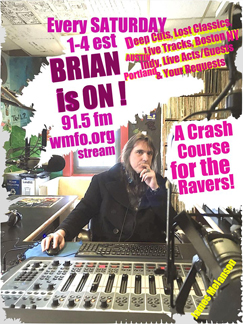 June 8 (Saturday) Medical Maps, Peachfuzz, Triple Thick, Church & Puppets at Union Tavern (formerly PAs)
June 10 (Monday) Cook Bag, Voice of Addiction, Local Cult, See This World at Charlie's Kitchen
June 12 (Wednesday) Glider will be on the Heavy Leather Topless Dance Party. Check out the FB page for access. 8:30-9:30PM
June 13 (Thursday) bloom., Smilin' Issac, Threat Level Burgundy, The New Limits at The Hong Kong
June 13 (Thursday) Order 66, Circus Battalion, Deranged Youth at the Jungle
June 14 & 15 (Fri. & Saturday) The Fuzztival at Once Ballroom.
June 15 (Saturday) Thee Fightin' Fish, The Billy Connors Project, A Bunch Of Jerks, Club Linehan A Go Go - 3-7 matinee at The Midway
June 15 (Saturday) The Daylilies, Justine and The Unclean, The Chelsea Curve at Sally O'Brien's
June 15 (Saturday) Silver Screams, Brix'n Mortar, The Downhauls at Atomic Cafe (Cabot St Beverly)
June 15 (Saturday) The Gala, Zip-Tie Handcuffs, Ben & Jolly Janes, Green Pieceat at UnchARTed Lowell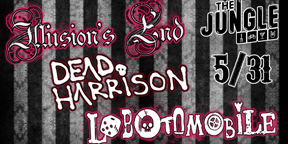 June 16 (Sunday) OC45, Hobo Chili, C.O.B., DNZL at The Midway a benefit for the New England Center and Home For Veteran's 3-7PM All Ages
June 18 (Tuesday) Deaf Poets, Black Beach, Friendly Psychic Strangers at O'Brien's
June 21 (Friday) Sky Tigers, Secret Spirit, The Lipstick Boys at The Jungle
June 21 (Friday) Kid Gulliver, Stars Like Ours, The Rationales at Sally O'Brien's
June 22 (Saturday) It's Quincy Porchfest!!! At 62 Prospect Ave Quincy you can find - Order of appearance starting at 1pm and every hour on the hour- The Fringe, Thee Fightin' Fish, The Stigmatics, Baabes, Glider, The Thigh Scrapers, Charlie Don't Surf a tribute to The Clash FB page for directions etc.
June 22 (Saturday) The Gala, The Dazies, Haunted Horses NYC, Lockette at The Midway
June 22 (Saturday) writer Joe Milliken is having a book event to promote his Ben Orr bio Benjamin Orr and The Cars at 9 Wallis 8-10:30PM FB page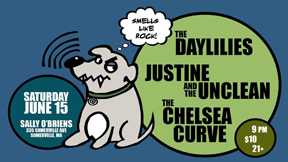 June 22 (Saturday) Stars Like Ours, Little Billy Lost, Thinner, and The Stigmatics at Ralph's Rock Diner Worcester.
June 23 (Sunday) Teenage Bottlerocket with Ramona, The Young Rochelles at Once
June 23 (Sunday) The Ones You Forgot, The Burning Lights, Stubborn Hearts, Waiver Wire at O'Brien's
June 27 (Thursday) Let's Go! Author Event & Cars Tribute Concert at 9 Wallis in Beverly FB page
June 27 (Thursday) Powerslut, Thrust Club, Radium Girls at The Jungle
June 28 (Friday) Labor Hex, Ultra Major, The Endorphins at O'Brien's
June 28 (Friday) State Line Records Night at the Midway Round 1: Stray Bullets, Secret Spirit (NH), Stolen Wheelchairs (PA), Doc Rotten (NJ) at The Midway
June 29 (Saturday) The Old Edison, Coffin Salesman, Time & Place, Loser's Circle at The Midway
July 5 (Friday) Cal Cali Band, GLiDER, Mad Painter at KOTO Salem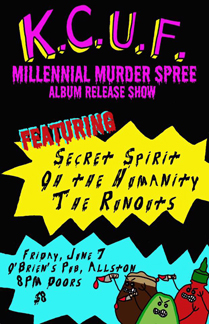 July 6 (Saturday) The Hi-End, Nat Freedberg, The Worried at Sally O'Brien's
July 9 (Tuesday) Some Kind Of Nightmare, Losers Circle, Nick Barbarian, And Live Nude Girls at Thirsty First Tavern Lowell.
July 11 (Thursday) The Thigh Scrapers, Baabes, State of the Union and The Laces at The Jungle 5 Sanborn Court Union Square Somerville.
July 11 (Thursday) 61 Ghosts, Thee Fightin' Fish, Pop Gun at Opus in Salem
July 14 (Sunday) State of the Union, The Only Things, The Tsunamibots, Pop Gun matinee at The Midway 3-7PM
July 14 (Sunday) The Messthetics, Trinary System (Roger Miller) at Great Scott
July 18 (Thursday) Cruel Miracle, Blindspot, Justine & the Unclean at The Jungle Union Sq Somerville
July 20 (Saturday) Thee Fightin Fish, Warthog (Ramones tribute), Charlie Don't Surf (Clash tribute), and Meat Depressed at The Midway for a 3-7PM show
July 20 (Saturday) Dogmatics, Jittery Jack & Amy Griffin, Stop Calling Me Frank at the Back Room at The Burren Davis Sq Somerville 6-9PM folks!!!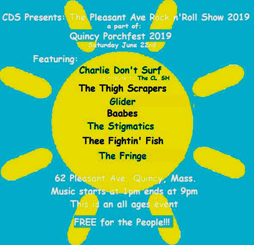 July 21 (Sunday) A Bunch of Jerks, The Stigmatics, 1.4.5, TRiPLE THiCK at The Midway matinee 3-7PM
July 27 (Saturday) M.O.T.O., Jerry's Got Jokes, Cook Bag, The Trades, The Runouts at The Midway matinee 3-7PM
July 27 (Saturday) Corner Soul, The Knock Ups, Motel Black at The Jungle Union Sq Somerville
July 27 (Saturday) The New England Ska Summit; Bim Skala Bim, Copacetics, Hempsteadys, El Grande at Once Ballroom
August 3 (Saturday) A Crash Course For The Ravers 1pm to 4pm on 91.5FM has Powerslut
August 8 (Thursday) Otto Records present 145 & The Thigh Scrapers at The Plough & Stars
August 10 (Saturday) No Small Children, PowerSlut, and The Knock Ups, at Once
August 14 (Wednesday) Deke Dickerson, Bloodshot Bill, Jittery Jack, DJ Easy Ed at Once FB Page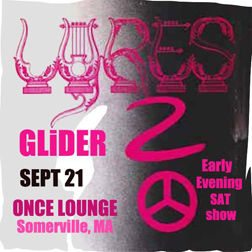 August 15 (Thursday) 1.4.5., Crunchtime and Glider at The Jungle Union Sq Somerville.
August 15 (Thursday) The Queers, Stubborn Hearts, Meat Depressed, The Parkwoods at Alchemy in Provi RI
August 31 (Saturday) Time & Place, PowerSlut, The Daylilies, Lonely Leesa & The Lost Cowboys at The Jungle
September 8 (Sunday) Somerville Rock And Roll Yard Sale - Union Square - 11 AM – 5 PM FB page for more info
October 5 (Saturday) Mudhoney, Pissed Jeans at Brighton Music Hall 6PM doors.
October 20 (Sunday) Stiff Little Fingers, The Avengers at Brighton Music Hall doors 7PM
CONTACT US AT....misslynbgn@yahoo.com Send us your gig listings, your news and anything else ya got!! You want your CD reviewed?? Contact us for that too.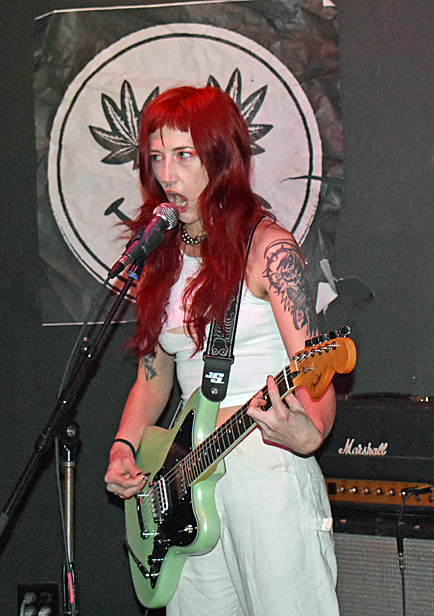 Cult Fiction
Photo: Blowfish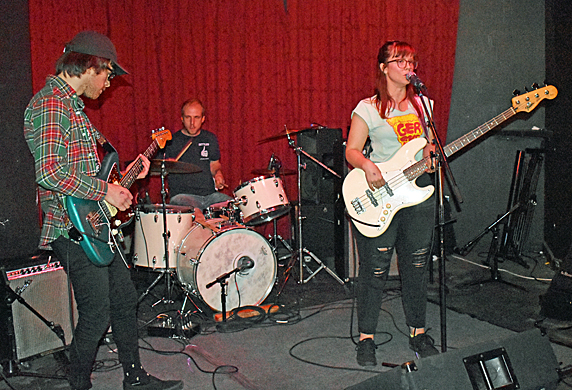 Banana
Photo: Blowfish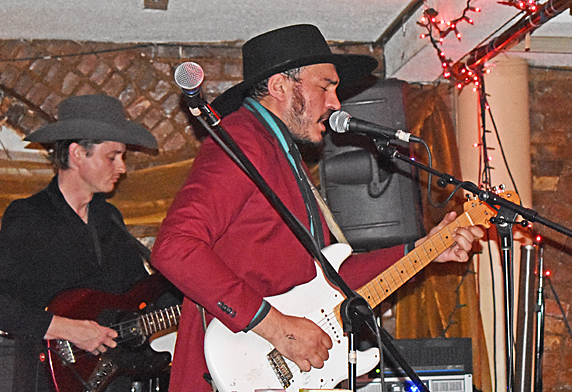 Night Beats
Photo: Blowfish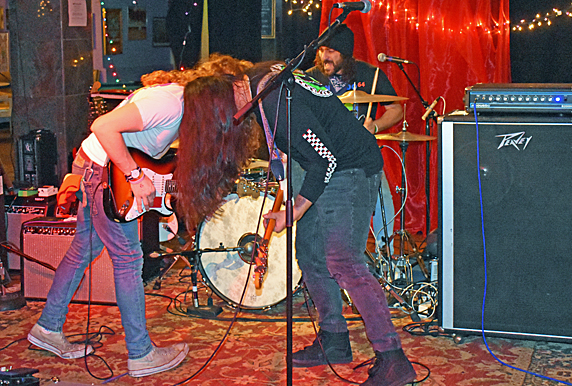 Today Junior
Photo: Blowfish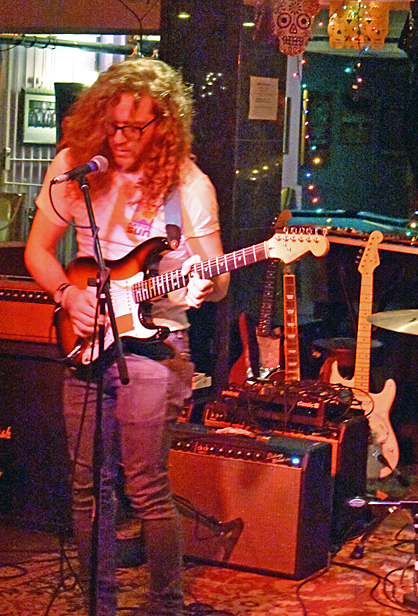 Today Junior
Photo: Blowfish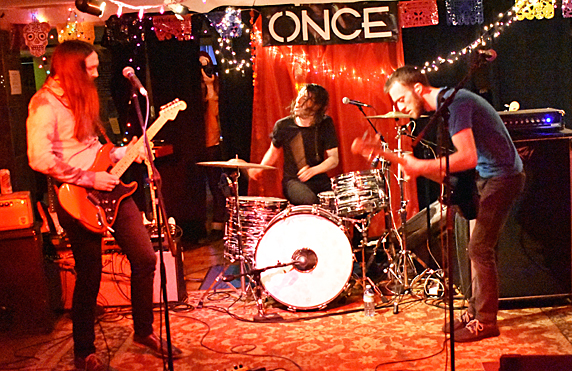 Zip-Tie Handcuffs
Photo: Blowfish