The BGN News Archive
May 14, 2012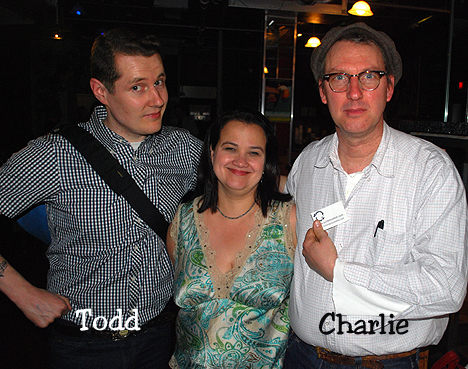 We had a full day on Saturday May 12, there were lots of good things happening and we wanted to get to a good portion of them....There was a Charlie Chesterman Benefit/Chorus vs. Solo CD Release Party at Radio....a load of bands played: Uncommon Houseflies, Orange Nichole, Bamboo Steamers, New Million Box with Charlie Chesterman, Brian Charles , Classic Ruins and Jenny Dee & The Deelinquents. We got there at 4PM so we only were able to catch the last two bands The Ruins and Jenny Dee. It was cool to be out during the daytime seeing music and hanging with a bunch of friends at Radio. It reminded me a LOT of the old days at the Rat when many all day affairs happened or you'd just hang upstairs at the Rat during the day.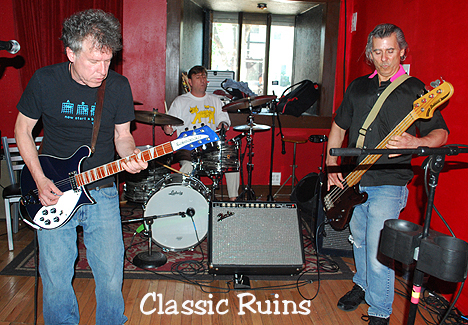 We walked in on The Classic Ruins playing as a trio. Seems like Jeff Crane has a job now! (Hey, it happens to best of us.) The lack of a rhythm guitarist made us realize how important that job is and it also made Carl on bass easy to hear. What a show this guy puts on. He does everything: slides, pedals, double stops, trills, two scale ascending and descending lines, melodic lines, riff based lines, staccato and legato. Most of time he does it all in one song!! It's the Carl Biancucci School of Bass Playing with every song. Tom Long on drums is perfect and we heard from Jerry Lehane that Tom pulled out an old Ludwig set for the gig. Frank Rowe was sporting a new Rickenbacker guitar (see picture) as well as his new fashion choice bagging as hell jeans!! (Note disapproval from the editor here)
Then we get a chance to see Jenny Dee and the Deelinquents in an intimate setting rather than a big club or say Fenway Park . They have a great punch with strong vocals and a large backing group. All are professional sounding. The original songs on the CD are all written by Jenny, I assume those are what we heard live and they are very strong efforts that don't take a second seat to the classic covers they do. They cover Hot Legs by Rod Stewart and that was a hoot.
Jen is the focal point. She is a riveting presence whenever she plays. Jenny also arrived with husband and baby in tow!! The cutie patootie was sporting adorable chubby cheeks and a fabulous set of noise cancelling headphones to protect those delicate little ears.
In the audience were Ed Moose Savage, Terry Brenner, Todd Purple, Bob Colby, Cal Cali, Paula Worsley, Roy Rubenstein, Brett Milano and lots more ......
Now, it's six o'clock and our regular night hasn't even begun yet. We are planning on going to Mistress Laura's Bat's in the Belfry 20th Anniversary at the Magic Room but many people are talking about Al Janick' s St. Stanislaus Polka Party at the Cambridge Polish American club. Blowfish was apprehensive; Polka? Really?...Miss Lyn was pushing to go and dance.....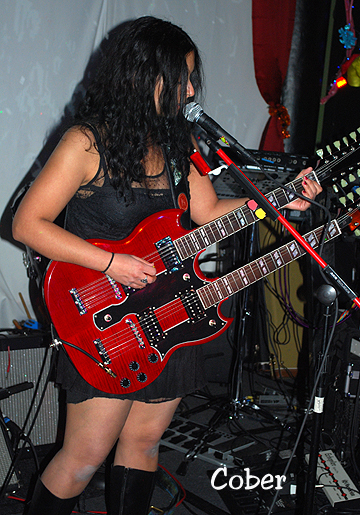 We go to the Magic Room at about 8:30. We found Mistress Laura and Kris Thompson out front grabbing a fast sandwich. The club was pretty full. They took out most chairs to fit the people so some started to sit on the floor. Cober was on stage - it's just one woman playing a double neck guitar. She plays a few bars and loops them and plays over it. She uses lots of effects and creates a moody space. It all soft, delicate and dark. I liked it and the crowd loved it. They were true Bats in the Belfry fans who finally got to be together. The awesome creep-out decor, dark interior, incense and video of the Magic Room was never more appropriate. Laura got a great write up in the Globe, and she's another reason why we love WMBR so much, thank you MIT.
This was all going on swimmingly. As good as that was we were trying for a hat trick and made for the Polish club.
Talk about polar opposite!! Performing a full night of straight polka was Al Janik's Plastyczny Ser Orkestra...a huge band with horns, accordion, keyboard, guitar, bass etc etc.....and Al singing. Al Janick has been around for many a year! He used to be at all the Kenne Highland parties in the 90's and was a Kirkland fixture as well. The club was a real Polish American club, huge, brightly lit and way full of people both rockers and real Polish. The number one thing about all this is that it was FUN.
The songs had new and jokey lyrics. One was called "Grab your Balls, We're Going Bowling". But of course true Polish hits like "Who Stole the Kiska" and "Moja droga jak Ci? kocham (Means that I Love you so)" were also performed. Jordan Valentine, flew in from Pittsburg for the gig, she and Jen of Jenny Dee and the Deelinquents did a few numbers together as well. Everything was oompa - oompa the way it has to be with polka and that makes everyone just wants to dance and we were!!
In the audience was Cam & Kim Ackland because of course Dennis McCarthy was there with Jordan. We also saw Mike Quirk, Michele Meadows, Amy Prohaska, Linda and Evan Shore, George Hall and Gregg Zoske, Sue & Steve of My Own Worst Enemy among a load of others. What an awesome day...we went from garage/punk/oldies to goth to polka!!!!
Now what's coming up:
Oh man...weekends like this one; the 18th & the 19th are awesome yet frustrating: there's SO many good things going on damn it!!
Friday:
Sonny Vincent is coming back to town!! He's playing P.A.s Lounge (Union Sq) on Friday May 18th!! With his new band The Bad Reactions which features members of Ex Humans, Carbonas, and The Sorrows. They'll be playing select Testors songs and works from Sonny's extensive solo career. This is his first time back in the states since The Abbey in 2008.
Also on Friday at The Middle East you can find Up Your Bucket, Chinstrap & Fog Wizard upstairs....
Also on Friday the 18th an great show at TT's!! Mark Lind must be having some kind of blue streak of productivity coz Dirty Water is back together for a reunion show at TT's. also on the bill are The USM, Confront and Jason Bennett and The Resistance.....and there's a dinner buffet included in the price of admission!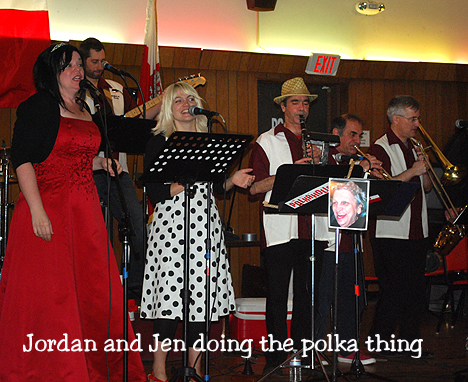 Wait, WHAT??? The Midnight Creeps at the Plough??? Oh this I GOTTA SEE!!
Yeah so now we have Saturday May 19th and there's MOTO, Midnight Creeps and The Throttles are yes at The Plough, 10:30 show...
also on Saturday May 19th we got a Cal Cali Birthday Party to celebrate at The Rosebud with Lyres. Jetset, Classic Ruins and and Tsunami of Sound. And Brett Milano will be spinning songs between sets too! Gots ta stop by and say Happy Bday to Cal Cali!!
The Ducky Boys and Rancid are at The House of Blues on May 21 Here's another buysy few days:
Thursday May 24th Manitoba is at Church...from all reports that should be an amazing show !!!
Friday May 25th, Black Fortress of Opium is at Radio along with Varsity Drag, Peter Buzzelle & Soul Clinic Bible School and BirdsMakeBirds.
The on Friday May 26th The Psychedelic Furs and Pop Gun are at the Salem Performing Arts at The Catholic Center in Salem!! Psyched for this show!!!
Check this out...Boston's best Bass Player Carl Biancucci, has crossed the pond and has been taking over Europe, starting with the UK!! On June 6th his UK band The Shot Glass Killers are opening up for the Brian James/Rat Scabies (BOTH original Damned members) show at the 100 Club! WOW Carl!! Let's get a whole posse of Boston rockers over there for that show!! You can go here to buy tickets...you're on your own finding air and hotel.
While talking to Kris Thompson at the Magic Room he mentioned that his old band Prefab Messiahs (remember them??) are doing a reunion (micro) tour in June!! They are hitting Cambridge, at the Middlesex Lounge in Central Square on Wednesday June 6th, then off to Northhampton, Worcester and then Brooklyn NY
and Johnny Angel is coming back to Boston again in July both the 6th & 7th to be exact. He's putting on the "First (And Maybe Last) Annual Johnny Angel Hootenanny At Radio" with a load of awesome bands: WATTS, Robin Lane, Mary Lou Lord, Darling Pet Munkee, 360's, Noggin and Eric Martin/Illyrians. AND Johnny will be playing music from IT! (his latest CD and band click on the link to here the songs, buy the CD and read some info!).
Lastly we got a special word from Jerry Lehane about a benefit he's doing this summer, in late July....special guests will be...a band that has yet to do a reunion: The Flies!!! So stay tuned for more info on that excellent show in the next few weeks here on the BGN!!
EMAIL US AT.......misslynbgn@yahoo.com