The BGN News Archive
May 24, 2021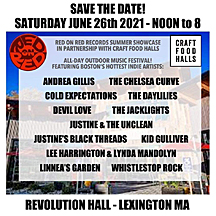 With an increase in the percentage of people getting the vaccine things are finally beginning to open up!! Right now there are new shows getting listed all the time. September looks busy. (Eaters, Willie at Paradise etc - and check the gig listings below!) There are more and more outside shows getting lined up for June. Several are at Dusk in Providence.
Red on Red has their entire roster at an open air show in Lexington on Saturday June 26: Andrea Gillis, The Chelsea Curve, Cold Expectations, The Daylilies, Devil Love, The Jacklights, Justine and the Unclean, Justine's Black Threads, Kid Gulliver, Lee Harrington & Lynda Mandolyn and Linnea's Garden. FB page.
Red on Red Records keeps adding to their roster. Now, as you can see above, they have the duo of Lynda Mandolyn (Tiger Bomb) and Lee Harrington (Neighborhoods). There's a lot of talent in that duo. They say they'll be creating some power pop and their first single, 'Real Love,' and its music video, are set for release on Red on Red Friday, June 25 ... We look forward to that!! Red on Red on Facebook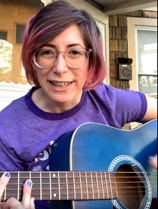 And speaking of Linnea's Garden....It's a sign of the times: Linnea Herzog announced this week during her live stream that it would be her last since the band now has some live shows. She was one of or the first to do live streams in Boston.
Linnea introduced a provocative new tune "Someone Pretty" that asks the question: "Do you want to do a David Bowie three way?" The video is on Facebook.
The Prefab Messiahs got an interview in Psychedelic Baby magazine from Slovenia. There are some old photos of the band and it shows the interest in the Prefabs in the psych community. Read it here.
Thalia Zedek is going to celebrate the 20th anniversary of her first solo album Been Here and Gone by performing the entire album at the Midway. The show is on Saturday July 17. Also on the bill will be Richie Parsons and Eric Martin. Doors are at 6:30 doors…yes a live show!! Check out the FB page
The New York Hardcore Chronicles will interview John Sox on May 30. Facebook page is here.
Last week NY Hardcore Chronicles interviewed Al Barr of the Dropkick Murphys who revealed he had Covid-19!! He was getting better at the time of the interview. Al told the story of "Shipping Up to Boston" becoming a hit.
Ryan Agate has left O'Brien's but Vanyaland got him to list some of his favorite shows that he booked there. We didn't make any of those specific shows but did see many of the bands at other times there. If Ryan liked you, you got the shows. Read it here.
It was hard not to see The Linda Lindas who were in every news feed this week. The young punk outfit got the attention by playing "Racist, Sexist Boys" at the LA Public Library. Video of the song is above. By the end of the week the group was signed to Epitaph.
They are Asian American and Latina... and they are.... 10, 13, 14 and 16...that's their ages!!!! Awesome! They have a good set of melodic punk. They did a long interview as part of the video show. Check out the whole show here.
40 years later punk is still empowering people and getting attention and it's welcome at the Library! .... at least in LA.
SHORT CUTS.......
61 Ghosts are going on tour starting on May 29. That's a no-no in Massachusetts so they're going to Texas where things are looser. They start in Houston and end June 13 in San Antonio. Tour Dates, etc.
We talked about Los Chicos last week. They now have a video for the song "The Price". At the end you see them on stage with the crowd going bonkers. They'll be something to catch.
Chrissie Hynde's latest album is a collection of Dylan covers. The album is titled after one of the songs "Standing in the Doorway". Hynde digs deep, none of the covers are obvious hits. Video for "Standing in the Doorway" read more here.
Barry Marshall did his career spanning set at the Q Division. He began with the Everly Brothers and Buddy Holly then into some Marshalls' material with Ellie Marshall (who sang with Jonathan Richman). You can catch it on Facebook.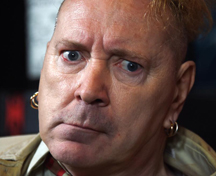 This is a story that writes itself: Johnny Rotten has been excluded from Danny Boyle's Sex Pistols series because "he's too difficult to work with". Rotten is complaining the whole thing is "the most disrespectful s*** I've ever had to endure". (Read more on The Independent)
Now to complete the circle, the rest of the band is now going to sue Rotten because he won't allow the Pistols' songs to be used in the series. He also claims he has never been consulted for the show. But Boyle's team says they contacted Lydon's management but contact was declined. (Read more here) What a mess!!!
The show is based on the guitarist Steve Jones's 2016 memoir Lonely Boy: Tales From a Sex Pistol - and if you haven't read it - you should!!
Meanwhile Lydon's full time job is caring for his wife Nora who has full blown Alzheimer's.
Mister Vertigo released a video for their song "You Are Clearly the Reason Why"….the rest of the lyrics explain "..I'll end up in therapy".
The video if filled with band shots and they have the lyrics on the screen which is key. This song is word heavy. The way the words come out in a continuous pressured flow is what you notice. Rhyming is even secondary to the cascade of lyrics. The band says the song is about the ending of an affair or situation while still wanting to move on and rebuild.
The video made us listen to this song closer and we are glad we did. It's has a lot to recommend. This is not a by-the-numbers group there's a lot of creativity and innovation in their work.
Geoff Palmer has a new single and a video to go with it. It's premiered on the New Noise website. He even has Kurt Baker on bass. The lyrics tell a funny story of misheard words and the chorus is the hook. It's primo pop punk.
The song is from his new album called Charts and Graphs due out on July 23 on Rum Bar (CD) and Stardumb (LP).
Cold Expectations have their second single and video on Red on Red. They have that same simplicity that marked their first effort. "Summer Dress" has an emotional tug below its sunny surface. We love this new direction for Cold Expectations.
Right now the video is on their Bandcamp page - watch it here!!
Muck and the Mires log yet another video. This time for their song "Mint Condition" off their last album Greetings from Muckingham Palace. They do up the lyrical story in cartoon fashion. It's a good excuse to hear Muck again, boy do we miss them.
I WILL EMBED LINK
RADIO..........................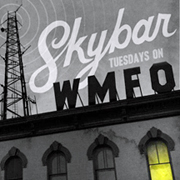 This Thursday May 27th is the Atomic Fez Fundraiser which promises to be an epic event. Facebook page for the event is here.
Skybar on his Rising show plans to play many of the groups that will be featured in the show. Rising is on WMFO at 8pm on Tuesday. You can hear it streaming here.
PODCASTS...................
This week on Blowing Smoke with Twisted Rico Steeve talks with Darren Hill. That's not a name that sounds super familiar but he has a long history of involvement with interesting groups. He was in Red Rocker, Paul Westerberg's band and Stardarts. He worked on the New York Dolls reunion. He was the one who talked to Morrissey to get the Dolls together and over to England for the festival. Now, he's the manager of the Mighty Mighty Bostones.
Hill said the Paul Westerberg has said he's retired, just finished doing the music thing. That seems like something that can change.
Hill is also part of the Pop Emporium down in Providence. That's a place to visit for a day trip.
CDs/ MUSIC.......................
This week we got the fifth song in the slow reveal of Nat Freedberg's Freeloader II album. "Lazy Day" is all about the slow grove the song is in. They only break the mood when they let Charles Hanson out of the box to rip out some searing solos.
A lot of people are excited about the new release of Mourning Noise. In the Mourning News is Steve Zing, a longtime member of Danzig and Samhaim. It has all of the bands recorded material, much of which can be pricy to get. If you're a Misfit's fan you probably are going to like this.
Locals Sunshine Riot got Steve Albini to record their 4 song EP. They went to Chicago in July of 2020 to do it too. Dig magazine has an interview with the band about the experience. Read that here.
The EP is a top notch recording as you would expect. We like the longer song "Fast Train" that gets stuck in a panic groove as they repeat over and over" Maybe we're all just waiting out a storm" and 'Don't take the Fast Train". There's some terror in the pleas.
Here's some good shows coming up (live stream and actually LIVE!! .....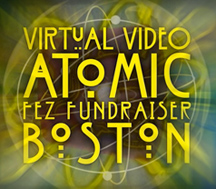 May 27 (Thursday) Virtual Video Atomic Fez Fundraiser for Boston - A Benefit for Boston Area Local Music Venues starts at 8:15PM.
The beneficiaries are: ONCE, The Midway Cafe, The Jungle, The Square Root, Sally O'Brien's, The Magic Room, O'Brien's Pub, and KOTO, with more to be added. And the list of performers and special appearances is LONG!!! Read more - and donate- here. and watch for the BGN spot along the way!!
May 28 (Friday) The English Beat are at the House of Blues.
May 30 (Sunday) Color Killer with The Prozacs - a free, live Facebook event. FB page.
May 30 (Sunday) Jon Sox with be interviewed on New York Hard core chronicles 3-5PM on facebook
June 3 (Thursday) Today Junior play live at The Jungle patio on June 3. Playing with them is Dutch Tulips. That's a good bill. But you can watch at home because it will be live streamed on Once Virtual Venue as well. Tix and Links on the FB event page.
June 3 (Thursday) The Grommets and Trusty Sidekick are doing a live stream at the Midway on June 3, 7 to 9:30pm with . The Facebook event page.
June 10 (Thursday) The Sheila Devine is at the Sinclair - Tickets
June 11 (Friday) Linnea's Garden and Home Despot are doing an outdoor show at The Jungle but it is sold out already, sorry!! But you can see Linnea at Dusk.....
June 13 (Sunday) The Pond is Good Enough for you Mess-Around 2-5PM - Jerry Lehane will stream live from the pond in his backyard with a couple of sets out on the water as well. Special guests include: Eric Martin with Dave Fredette and, Peter O'Halloran and The Hired Men, A guest band featuring Jerry Lehane, Ed Reimer, and Tommy Long ..... And of course your hosts Justine and her Black Threads, Tom Baker and Jay Allen and his Archcriminals FB page!!
June 13 (Sunday) Phantom Ocean, Linnea's Garden, and Heather Rose In Clover at Dusk! Outdoors, 4PM!
June 17 (Thursday) M8 with Motel Black - this is a LIVE show 40 people - Max. Masks and social distancing required
June 17 (Thursday) Color Killer at Union Common Marlborough Ma @ 7PM. outdoor show.
June 18 (Friday) E w/ Omoo Omoo at Nova Arts in Keene, NH. FB page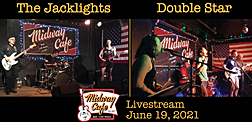 June 19 (Saturday) The Jacklights and Double Star Live stream from The Midway Cafe FB page
June 24 (Thursday) This should sell out fast – Tommy Stintson of the Replacements will be doing an outside house show in Mansfield, MA on June 24 with his current duo set up called Cowboys in the Campfire. Tickets at Eventbrite.
July 17 (Thursday) Thalia Zedek is celebrating the 20th anniversary of her first solo album Been Here and Gone by performing the entire album at the Midway. Also on the bill will be Richie Parsons and Eric Martin. 6:30 doors…The FB page
August 6 (Friday) End of Summer All ages hardcore show with The Woods, Witchita Hangman, Half Mast, Mont Clair, Rocket Gods and Loser Birds,at the VFW post at 95 Essex St. Whitman, Ma - 6PM. FB page.
August 14 (Saturday) Kid Gulliver has a Record Release Party at Dusk in Providence. It is not listed on the Dusk Facebook page yet but here's a link.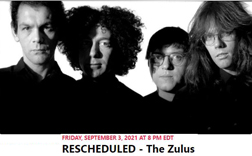 September 3 (Friday) The Zulus rescheduled show at The Paradise - doors 8PM, music 9PM. FB event page
September 11 (Saturday) Guided by Voices at the Sinclair. Tickets.
September 16 (Thursday) Bob Mould is at the Paradise - Tickets here
September 24, 25 and 26 The New England Shake Up is back. The rockabilly festival will happen this year in Framingham. The line-up of bands is way long. They also have a picnic record party 11AM-4PM on Saturday the 25th with Barrence Whitfield spinning vinyl. Get more details and ticket info on their website.
September 30 (Thursday) Nervous Eaters/Barrence Whitfield/Willie Loco and the Boom Boom Band/Carissa Johnson at the Paradise . Get Tickets Here!
March 13, 2022 (Tuesday) Reigning Sound at the Sinclair Tickets: https://www.axs.com/events/402182/reigning-sound-tickets
CONTACT US AT....misslynbgn@yahoo.com Send us your gig listings, your anything else ya got!! You want your CD reviewed?? Contact us for that too.
---