The BGN News Archive
May 25, 2015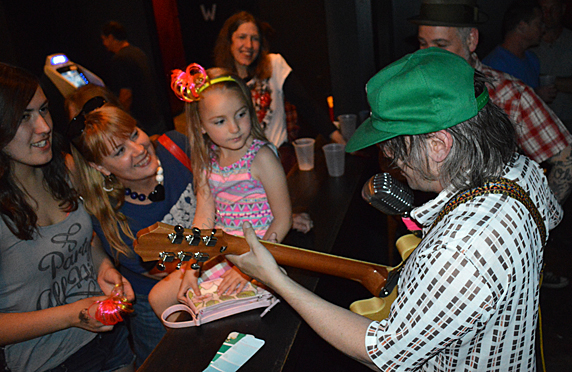 Andy California at the Mike's Monster Guitar show
I caught the Insect Surfers at the Cuisine en Locale on Wednesday. They formed in back 1979 and played Boston though the years, they played the Paradise, The Rat and the Underground and were on bills with The Lyres and MOB. Yet there were only about 40 people for the mid-week surf themed show.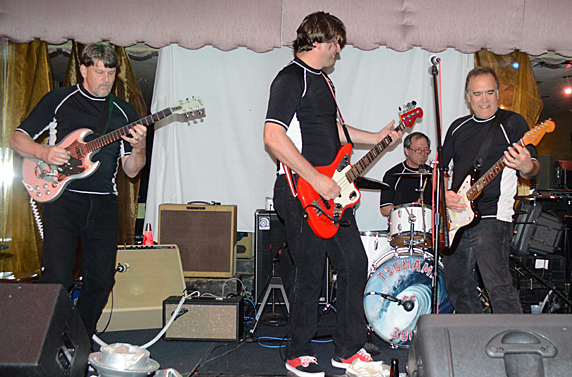 SPF4
I heard a few songs from openers SPF4 and they were all well done originals. They were strictly in the surf band mold and did it well.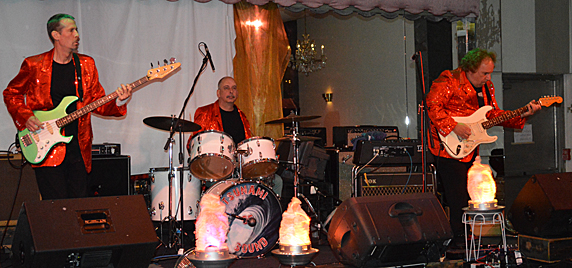 Tsunami of Sound
Tsunami of Sound is also straight ahead surf. They do an equal amount of originals and covers. TSOS play a lot of surf nights around town and it's a cool thing. It reminds me of the Rockabilly nights we go to. It's familiar genre music done by musicians who love it. TSOS sometimes has a go-go girls but not on this night...but they did have the fake fire pots. We found out later that the bass player had an accident involving his hand and didn't think he could play but he sounded perfect, I couldn't tell that there was a problem at all. The drummer was a stand out. He was mugging throughout and having a good ole time and we were too.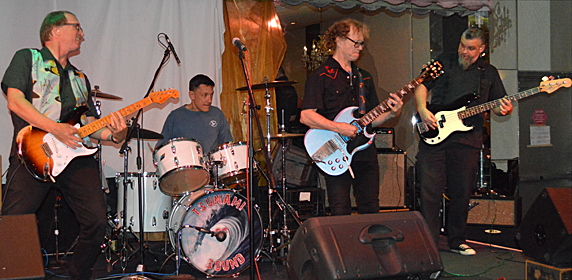 Insect Surfers
Dave Arnson of The Insect Surfers was on the dance floor moving all around and then under and through people's legs. He knew Kenne Highland and Ken Kaiser (who were both at the gig) from their days in Washington, DC. I talked to him a while. He loves Dick Dale as one would expect but also Link Wray and his top influence is John Cipollina of Quicksilver Messenger Service and once you know that a lot comes into focus when he plays. As The Insect Surfers get on stage I can see Dave has the same type of guitar are Cipollina (not a usual 'surf' guitar) and his playing sometimes is smack dab in the middle of the Cipollina style.
As the generous set goes on you can see Dave's creativity and genre stretching playing. He still has that early punk spirit of adventure in his compositions. The songs are always doing something that defies the surf genre but is not so far out that you couldn't call it surf if you wanted. He makes sure everyone in the band is featured. It's actually in the way the songs are written where the spotlight will move to alternating instruments.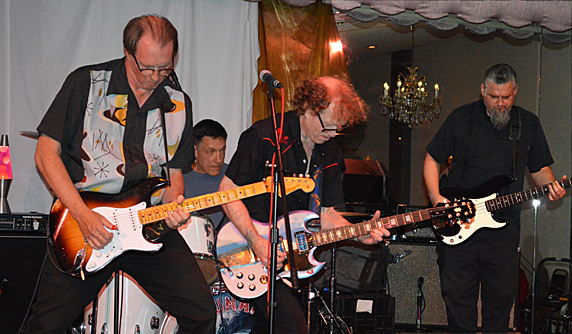 Insect Surfers
The songs are more complicated than usual surf songs. There are lots of times when the two guitarists are interacting with complimentary tandem leads, contrary call and response or simultaneous soloing: all a treat for the ears and mind. The writing also frees the bass from playing a stock figured bass line; he's free to be melodic. That was refreshing to hear.
There were many beach oriented songs but also a salute to the balalaika where they played high on the neck and imitated the picking of the balalaika. In a song about small dolphins they used several musical and mechanical tricks to imitate a dolphin sound. The only lyrics came in the salute to crap cars in the chorus as band and audience chanted "Pinto, Pacer, Duster, Gremlin".
To me the whole set was reminding me of the early punk groups who were attacking the stale rock conventions of the seventies and the beauty of this is that the Insect Surfers still have the spirit here in 2015: another good mid-week night.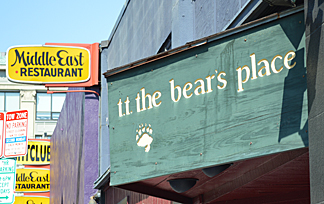 Cuisine en Locale is getting a higher profile with more frequent gigs and good thing too since the news of TT's closing surfaced at the beginning of the week.
As the week went on the story of TT the Bears closing became clearer, not good – but clearer. We will miss this comfortable and welcoming club like everyone else. A lot of people site the history which is peppered with famous acts but I'll miss it because of the gigs right now. I've found myself going there more and more in the last couple of years. A series of memorable gigs is now ironic since it celebrated the 40 years of its life. Not too long ago we were at the marathon Bob Colby 60th Birthday Party. Lately I've seen Today Junior, Doug Tuttle, Atlantic Thrills, Black Beach, Reigning Sound, Bevis Frond, Offseason... alright already, and I'm not even trying!
A lot of people are waiting for the closing weeks in July to catch some exciting shows (like Scruffy The Cat on July 25th) at the TT's Farewell Blowout 7/16-25 but I found myself there on Thursday to catch Bent Shapes. Something about Bent Shapes brings a smile to my face. I think it's just the joy they infuse into the music and performance. They were born to play nerd indie rock.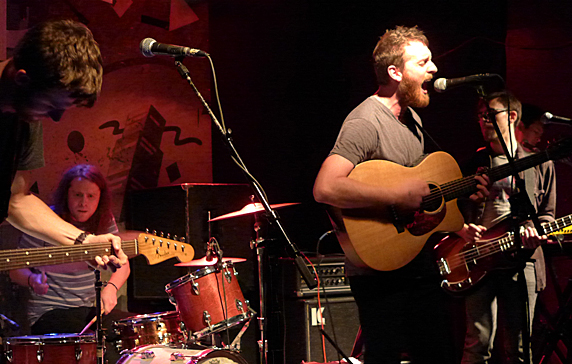 Weather
The group Weather was in the throes of their last two songs as a got there. The music was emotional and energetic. They seemed to have their fans who were all in the listening room. There were about 50 people in the club.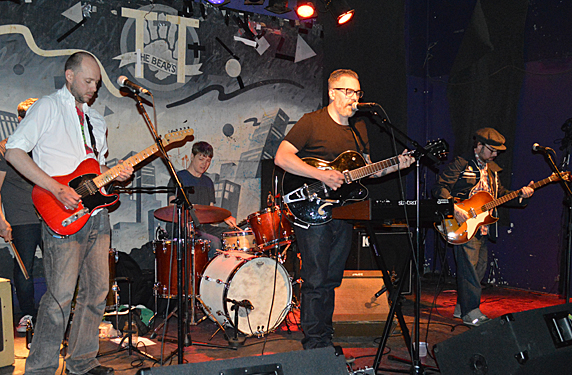 TW Walsh
TW Walsh I found hard to peg. They were all good players. The bass player had some runs that made the songs click in the right way.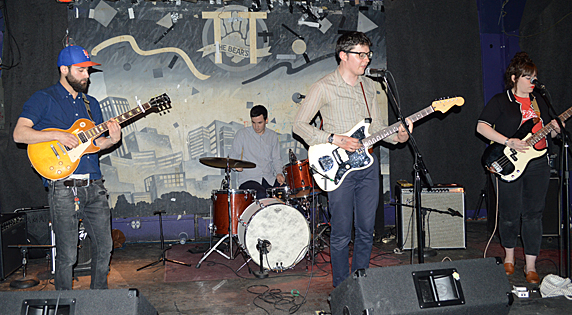 Bent Shapes
If anything I liked the Bent Shapes more this time than last. They also played the 2x4's Bridgeport Lathe this time. They make it their own by adding some fills and some jamming at the end. They play it with more punch than the single. Just a nice job and a perfect cover for them. The rest was mostly the same songs as last time. They have lots of guitar interplay; they seem to be very aware of that, you can tell from the arrangements. They seem like a very Boston band to me and I hear echoes of the Propeller label groups and the Underground scene.
They'll be playing Boston Hassle's Grass Stains festival on Saturday, May 30 at Ringer Park in Allston, where Blowfish used to go sledding when he was a kid. Ringer never got any respect but this last decade the community has done their work and raised its profile and reputation.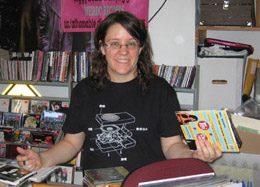 Also this week we got confirmation that Weirdo Records was closing. Just a few weeks ago Eric Law brought members of the Meatmen there and there was a 75% off sale. That's was sure sign closure was ahead. Then there was the time we will always remember buying records from Angela Sawyer just before she opened the Weirdo storefront. It was at her apartment which she had stacked with CD's and those in the know would show up to crawl around her living room picking up buys; a unique experience. Angela had that esoteric taste and that store was packed with the most interesting stuff. Sawyer said in her good bye email to her customers that she wants time to do other things and we can't blame her for that. We punkers love our record stores and with each closing that part of our lifestyle is ending. Angela will also be performing with Moshi Moshi I Am the Decider as part of the Grass Stains festival at Ringer Park on May 30th. Besides that she's got a ton of projects on going and you can follow them by visiting her website.
On Sunday we found ourselves back at TT's for an all-day two year anniversary celebration of Mike's Monster Guitar store.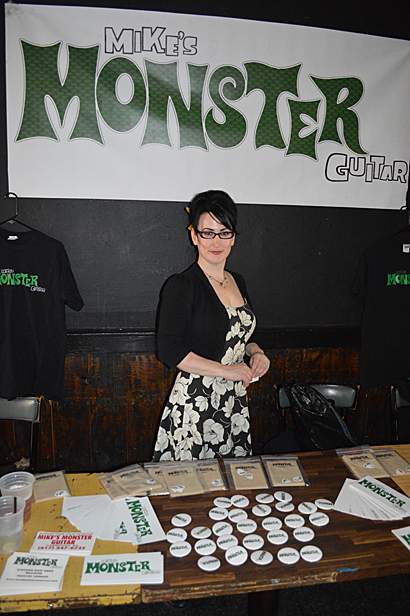 Steph of Mike's Monster Guitars
Mike who has been in bands for years opened his store at the site of Sandy's on Mass Ave. Every Boston rocker for decades visited this store between Harvard and Central Square. They would have used guitars in the window that attracted rock musicians like moths. Mike continues the tradition with some of the coolest looking guitars you can find. Right now he could use the photos of them in his Guitar Gallery, add a description and that would be a killer coffee table book.
The show started at 1 pm with Mike and Steph playing as Hambone Skinny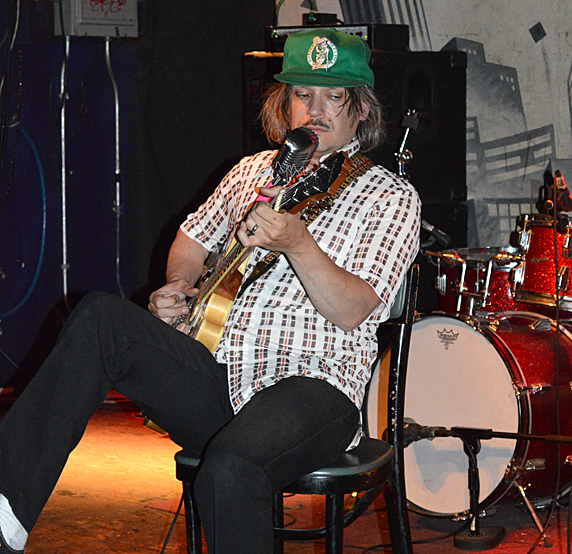 Andy California at the Mike's Monster Guitar show
Unfortunately we didn't get there until 3:30 when Andy California played (the name is a riff on Randy California the guitarist for Spirit). This is Andy McBain from The Monsieurs. We knew he did a solo blues type thing but we couldn't imagine what that would be like. Andy sits on stage like an old blues guy but ya know he looks like Andy with a Celtics boxy hat and print shirt. He has a microphone on a length of flexible stand duct taped to his guitar.
I didn't know he could play guitar but in another awesome moment in a line of awesome moments that Andy has shown us he proceeds to play a fine fingerstyle guitar. He plays a Chet Atkins style picking where the bass notes are always there on the beat and he plays melodically on the higher strings. You could have knocked me over with a feather.
The set was indeed bluesy. He roamed around a bit, on the dance floor then into the bar area. At one point he was singing to a child perched on top of the room divider. It was so sweet….yes, sweet. Just add it to that list of awesome moments. (And you can see him as well at Grass Stains this weekend!)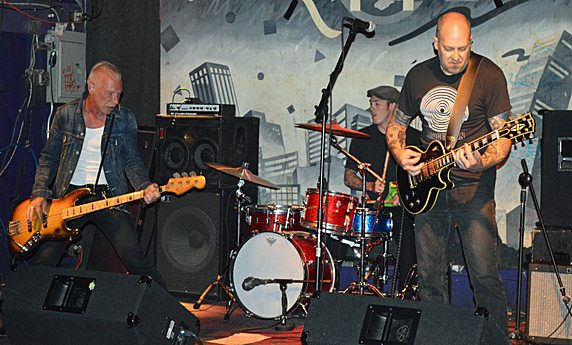 The Worried from RI
I have to admit that I wandered around and didn't give The Worried enough attention. They were the rockingest group there by far. They were cranking it out. The guitarist had a growling guitar.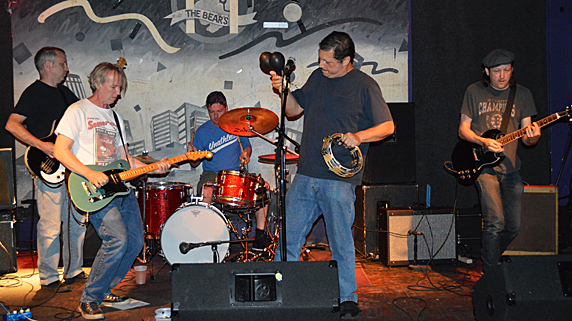 Triple Thick
I snapped to when Triple Thick came on. We love what they do and how they do it; short, tasty garage punk with a no frills delivery. They had an ace up their sleeve with Charles Hanson on guitar. Hanson added some adornment to the body of the songs and strong solos here and there – he's so good. It's those songs we love in the end though. I always want to take the set list and talk to them about each song, asking, "is this a cover" and "where did this come from?". They have so many CD's with nuggets everywhere and most of those are originals (http://www.triplethick.com/ ). Great set.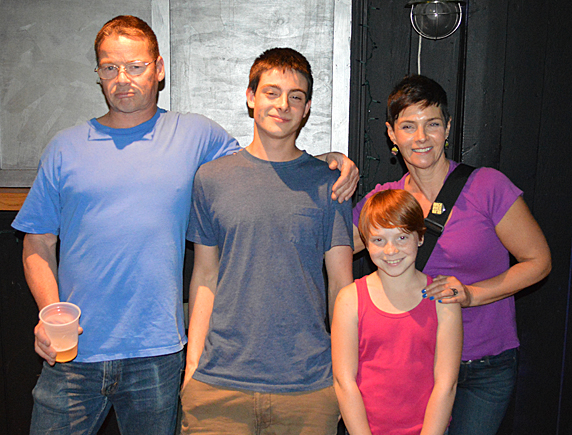 Peter O'Hallaran and family
Meanwhile this is a very social afternoon gig. The Peter O'Hallaran had is family there. Sarah from WMBR had her two kids and her mother there. Also at the show was Paula Whorsley, Brett Milano, Meg Ormond, Jon Scott from Butterscott, John Keegan, John Douherty, Matt Burns, Michele Meadows and Larry , Janice Clougherty, Andrea Gillis (preggers), Cal Cali, Tom from Mung, Johnboy Franklin.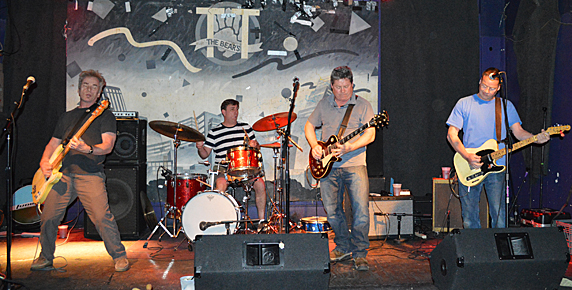 The Dogmatics
The closers were The Dogmatics. These guys have history at this point and when they play that history infuses the music. Now they represent that whole time and place of the early eighties on the Boston Rock scene and they know it. When they play Thayer Street I almost get emotional; this from a band that many would have passed off as a light hearted party band at the beginning. Of course they have that. The twist is that the songs are so good you remember every one and as we know now they stand up over time.
They play a lot of the faves: Pussy Whipped, Sister Serena, Teenager Lament etc. They did a cover of the early punk song Picture My Face by the Canadian Teenage Head. They did up DMZ's Ball Me Out. They also play That's Alright Mama with Peter O'Halloran playing some of Scotty Moore's original licks and some of his own C+W accents.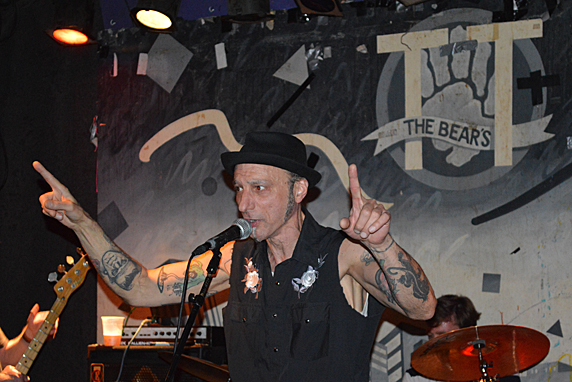 Mike of Mike's Monster Guitars
Mike came on stage and thanked everyone and urged the Dogmatics to play a few more songs. I loved that.
Then it was over, around 6:30 I think. We did a lot of yapping even after that. It was a comfortable and homey sort of afternoon gig. I'm left with an urge to hit Mike's Monster Guitars soon.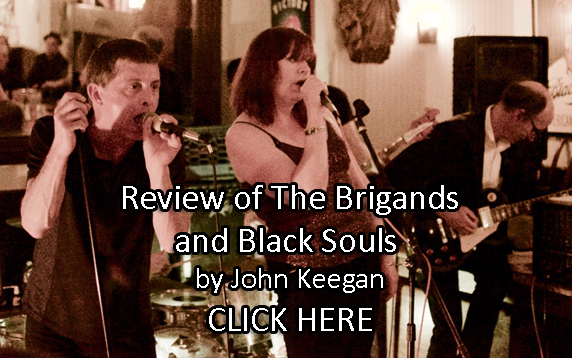 So with that said.....here are some shows that are happening this week....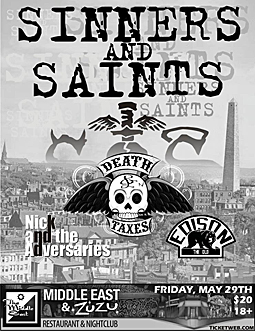 May 28 (Thursday) OK it's officially summer when Cal Cali gigs start popping up around town! The Cal Cali Band and Randy Black & the Heathcroppers are at Sally O'Brien's in Union Sq Somerville.
May 28 (Thursday) Butterscott is having a CD Release Show With special guests Viva Gina, My Own Worst Enemy and Mick Mondo at Cuisine en Locale . Doors are at 7, music actually starts at 8PM!!
May 29(Friday) It's the Awesome Day Fest Kick Off party at O'Brien's with Never Got Caught, GOZU, Hey Zeus and The Heave-Ho
May 29(Friday) ManRay closed 10 years ago so this Friday is "X The Manray 10 Year anniversary" at the Paradise. There will be ManRay Head Resident DJ Chris Ewen, a guest set from DJ Addam Bombb, Bartender Extraordinaire Terri (Teresa Niedzwiecki), your Hostess Xtine, The Delicious Dancers, special guest announcer Latex Lily, a Hubba-Hubba fashion show, performances by Complete Destruction (Miss Gay RI 2015), Mary Widow, Mizery McRae, UNKNOWN PLEASURES and more! Of course you have to dress for the occasion!!
May 30 (Saturday) This is Awesome Day in Allston when O'Brien's, The Wonder Bar, Great Scott's and The Model all have music going on at various times throughout the day. it's $20 for a pass to all of it!! Check out the website for the listings and times: Awesome Day in Allston
May 30 (Saturday) Boston Hassle 's Grass Stains Festival at Ringer Park in Allston. Starts at Noon and its FREE. There's two stages: electric and acoustic...here's some of who'll be playing: Bathaus, Gerty Farish, Al Marantz and the Piffs, Bent Shapes, Moshi Moshi I am the Decider, Andy California, Jesse Collins, Squirrel Flower, Anjimile. This will be the first of several outdoor festivals this summer for Boston Hassle.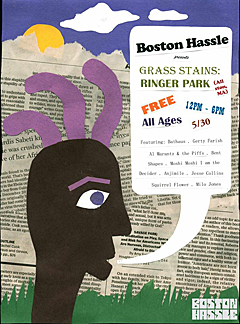 May 30 (Saturday) A Crash Course for the Ravers WMFO 95.1 1-4PM has The Forz today plus great music and stuff.
May 30 (Saturday) LOVE LOVE celebrates the release of their debut album (recorded at Q Division Studios and Squid Hell) with special guests Tanya Donelly, The Needy Sons (with Bill Janovitz) and Jenny Dee & The Deelinquents at the Lizard Lounge. Music actually starts at 8:30. (FB event page)
May 30 (Saturday) Walter Sickert & the Army of Broken Toys, Zip-Tie Handcuffs, Weird Womb, Cask Mouse and DJ Panda are at Great Scott's
May 30 (Saturday) Mars, Horse Mode and Sue's Guitar are at the Greek American Club in Union Sq Somerville
May 30 (Saturday) Reddy Teddy are at the Rhumbline up in Gloucester.
May 31 (Sunday) Roy Sludge Trio is at State Park in Kendall Sq- this is a evening show.
May 31 (Sunday) Wow Peter Greenberg is joining our pal Max Demata and his band Sonic Daze at the Pelican Pub in Bari, Italy! That is SO cool!!
And coming up after this week we have.......
June 4 (Thursday) Motobunny, The Charms, Watts and Greg Allen's Fringe Religion are at TT's. Enjoy the TT's shows while you can!!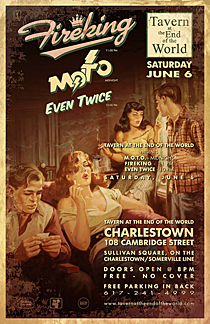 June 6 (Saturday) Fox Pass is at Club Bohemia at The Cantab.
June 6 (Saturday) At Tavern at the End of the World you can get MOTO, Fireking and Even Twice.
June 6 (Saturday) Muck and The Mires, The Forz and The Woggles are at The Middle East. Doors are at 7pm- its an early evening show - and its $10 at the door! FB Event page ...buy tix here
June 6 (Saturday) Jittery Jack is up in Manchester-by-the-Sea at 7 Central and it's FREE!!
June 7 (Sunday) The Wrong Chaneys In Residency Night #1 with special guests The Knock Ups, Night Slice at the Midway
June 13 (Saturday) Taxi Driver, Honest John, The Pink Parts and SPO are at The Middle east Up and this is an early evening show starting at 6PM. $10.
June 13 (Saturday) at The Midway - The Kurt Baker Band (from Barcelona - 1 of only 2 US appearances), Jay Allen and The Archcriminals, The Connection and Kris Rodgers and The Dirty Gems...wow now that's a great show!! (FB event page)
June 18 (Thurs day) Vivi'D Presents : GBH along with Total Chaos, The Welch Boys and Urban Waste at The Middle East down. GBH ruled when they played the ME Down last year!!! (Check out our review b)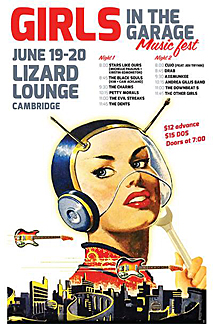 June 19 & 20 (Friday & Saturday) it's the Girls in the Garage Music Fest with you guessed it bands with females in them, all at the Lizard Lounge!! For both nights doors are at 7, Music starts at 8PM Check the FB page for set times and to (eventually) buy tix. Check out the particulars below, that's a whole lot of amazing bands!!!
June 19 (Friday) Stars Like Ours (feat. Michelle Paulhus and Kristen Edmonston), The Black Souls, The Charms, Petty Morals, The Evil Streaks and The Dents
June 19 (Friday) Gymnasium, The Titanics and Devil On Horseback are at The Midway
June 20 (Saturday) Cujo, Drab, Axemunkee, Andrea Gillis Band, The Downbeat 5 and The Other Girls
June 20 (Saturday) Bob Colby teams eclectic multi-instrumentalist singer-songwriter Audrey Ryan with Thick Wild (his favorite discovery of last year) at Store 54.
June 20 (Saturday) Rockabilly original Sleepy La Beef played a few punk clubs back in the day. He's turning 80 and having a birthday party gig at Johnny D's , also on the bill are Roy Sludge, Andrea Gillis and Marc Panasky along with DJ Easy Ed spinning discs and setting the mood for the celebratory evening. Check it out and buy tix here. Music starts at 7:30 folks!
June 20 (Saturday) The Knock Ups, Thalia Zedek Band, plume and Andrew Scandal are at The Midway (a night show)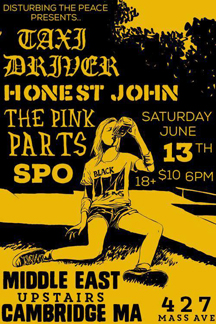 June 20 (Saturday) You folks in RI check out this show!: The Monsieurs (12), Thee Itchies (at 11PM) Party Pigs (10 PM) and The Neutrinos (9:30) at Dusk in Provi. (FB event page)
June 24 (Wednesday) The Adolescents and The Weirdos with Laughing Stock are at The Brighton Music Hall.

June 27 (Saturday) The Scrapes, The Ungraded, The Swindlers and Yeehaw Jihad are at The Midway. This is a 4-8PM show.
June 27 (Saturday) It's a Spectacular Birthday party at Cuisine en Locale for GRCB- Girls Rock Campaign Boston. It's their 5th Birthday and they are doing it up in style with an ALL AGES carnival themed party 6-10PM --Birthday Cake (a real one!), Carnival Games & Creative Activities, Trivia and Raffles, Temporary Tattoo Station, Photo Booth, DJ SIT N SPIN dance party, Local female rock celebrities playing covers of GRCB band's original songs and tons more cool stuff. Here the FB page so you can stay up to date an all the happenings.
July 5 (Sunday) Caged Heat (yup with Chilly Kurstz, they're back!) , Greg Allen's Fringe Religion, The Low Babies and Lady Pilot are at The Midway. This is an afternoon show at 4PM! Here's a recent interview with Chilly on Blowing Smoke.
July 10 (Friday) Mr. Airplane Man are back in town with The Monsieurs and Party Pigs are at Cuisine en Locale (FB event page)
July 11 (Saturday) Mudhoney along with White Dynomite will be at The Brighton Music Hall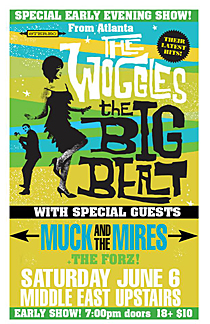 July 11 (Saturday) it's official The Gizmos (and a TON of other bands) are playing Mutant Fest II at the Blockhouse in Bloomington IN. FB event page
July 14 (Tuesday) - WHAT a great show this will be The Rezillos with Petty Morals and Casanovas in Heat at Johnny D's. And the Rezillos have a new full length CD out. There will be a CD and a limited edition vinyl album available at the shows !! Get tix here.
July 17 (Friday) at Club Bohemia - Greg Allen's Fringe Religion, Caged Heat, and the Black Souls.
July 18 (Saturday) Mission of Burma opens for The Foo Fighters and the Mighty Mighty Bosstones at Fenway Park
July 22 (Wednesday) Jaz Coleman founding member of Killing Joke is doing a Spoken Word performance at The Middle East Down. its al about his new book: "Letters from Cythera". Jaz will delve into his many experiences that have influenced his philosophical outlook on life and also discuss, Supersynthesis, a principle which has facilitated his many accomplishments including acting, conducting, singing, composing, geometry, architecture, and occult history. Tix available here. This one will be different, there's seating and VIP seating tix for this show.
July 24 (Friday) WOW! check this out: Bim Skala Bim and the Pajama Slave Dancers are at The Middle East Down along with Brunt Of It, Zeme Libre and The Porter Squares
July 26 (Sunday) Screeching Weasel, plus The Queers and The Mr. T. Experience are at The Royale. You can get tix here. This is a 6PM show!!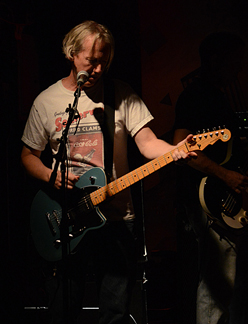 Mitch from Triple Thick

July 26 (Sunday) Matinee show at The Middle East Up with Band Without Hands, The Knock Ups, Radio Compass, Happy Little Clouds. Doors are a 1PM

July 30 (Thursday) There's a mega hardcore show at Cuisine en Locale with Power Trip, Foreseen, Boston Strangler, Peacebreakers, Freedom, Fury, Red Death, Intent, CIAC and Take Control. Music starts at 6:30 SHARP doors are at 6.

July 31 (Friday) "THE DAMNED: Don't You Wish That We Were Dead" documentary is FINALLY playing in Boston!! It's at the Regent Theater at 7:30. You can buy tix here. Watch the trailer here.

August 3 & 4 (Monday and Tuesday) Darkbuster returns!! at The Sinclair. Get your tix here but act fast friends!!

August 3 (Monday) Tsunami of Sound and The Vista Cruisers are at Opus Underground, Salem.

August 6-8 (Thursday - Saturday) Boston Fuzzstival 2015 is at The Middle East Down. The Fuzztival highlights "the best bands in the region that make psychedelic/fuzz/garage/surf rock" and its goal is "to build bridges within the local music community." Stay tuned for the lineup and more info keep checking their FB page!

August 8 (Saturday) - Head over to Store 54 to help Bob Colby celebrate his birthday (two days early) with The Rationales and My Own Worst Enemy!

August 22 (Saturday) Memphis Rockabilly Band is at the Marshfield Fair. check out the particulars here

and of course The New England Shake-Up! September 25,26,27 2015! Keep yourself updated at their FB page

CONTACT US AT…….misslynbgn @ yahoo.con Send us your gig listings, your news and anything else ya got!!
Insect Surfers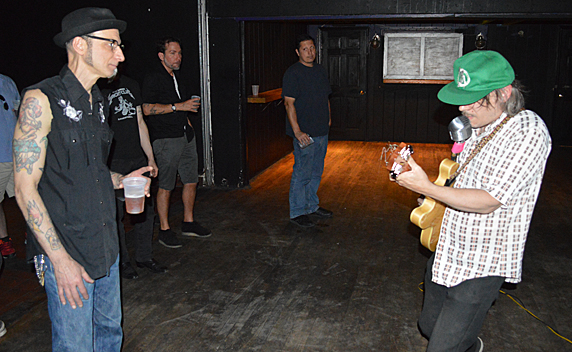 Monster Mike and Andy California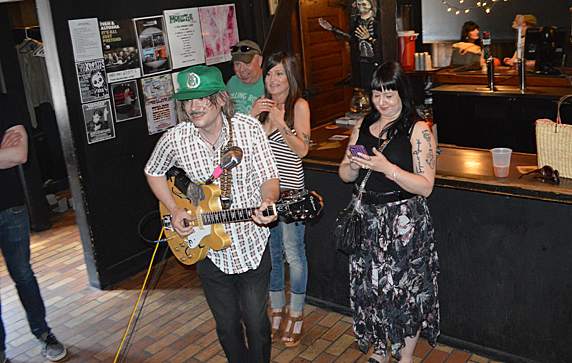 Andy California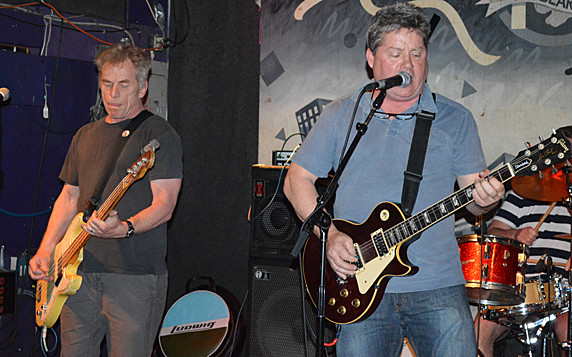 Dogmatics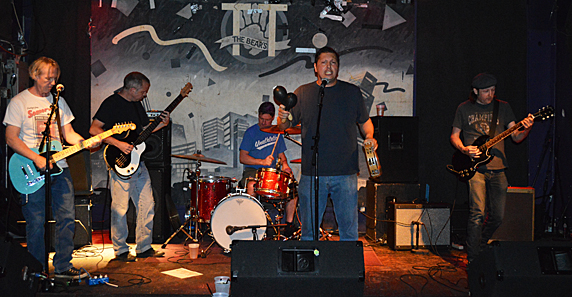 Triple Thick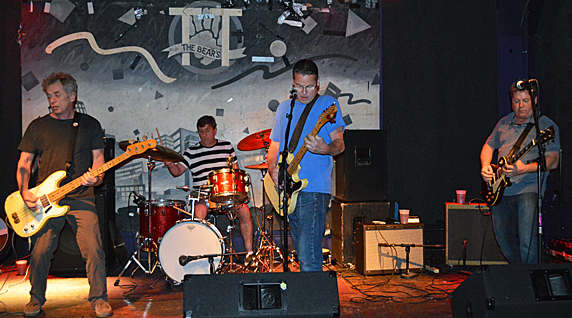 Dogmatics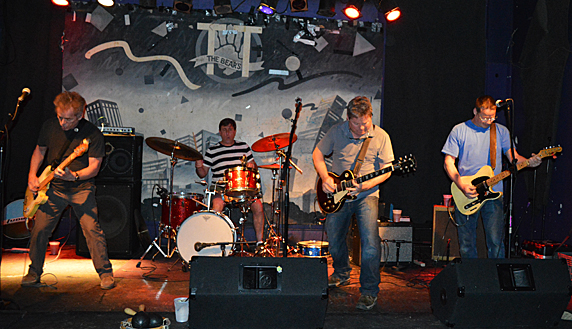 Dogmatics