The BGN News Archive
May 25, 2020
Finally something to cheer and feel good about!! Simone Berk/Sugar Snow was one of the winners in the The Goffin & King Foundation Quarantine Cover Contest we spotlighted last week. The job was to record one of their songs in this difficult period of shutdown. Simone covered "He Knows I Love Him Too Much". (Video below.) She shows how a singer can make a song their own, by giving it a reading that wasn't in other versions. It was both subtle and stunning.
We're not real surprised because she (and Brian Charles at Zippah Studios) did a similar thing with the whole Woodface album by Crowded House last year that she titled Woodface Reimagined. You should listen to that to really appreciate what Simone can do and that's in addition to her work in Kid Gulliver. Congrats to Simone!!!
The first socially distanced concert in America happened in Arkansas last Monday. It seemed pretty horrible to us. All sorts of restriction. Limited to 200 people in a hall that has a 1000 capacity. The acts were solo with acoustic guitars, no groups. You can read about it here.
| | |
| --- | --- |
| Concert in Sweden | The group is The Hypnagogics |
Sweden tends to be on the cutting edge of some things. They've already had a rock show that had social distancing. 39 people were in the audience to hear Spunsugar at the club Plan B. Normally the room fits 350. The rules for social engagements are less strict in Sweden than in most places. No one had face masks on and there are photos of small groups of people not socially distanced. Read about it on NME. This week Sweden had a spike in Covid 19 cases also.
Joanie Lindstrom actually was in Malmo last year and visited Plan B but didn't wait for the band to play because they were going late. Joanie in Malmo.
Tupelo Music Hall in Derry, NH, has a 75 car drive in concert series. Seems like all the acts are either solo, country or MOTR pop rock. But it shows what is begining to happen out there. Read more here.
The deepening crater for clubs is getting more attention but maybe no help. Some clubs have banded together and have asked for help from Washington. This article from ABC news tells the story.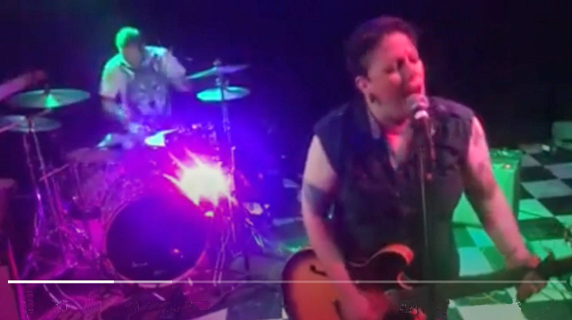 Stubborn Hearts on TV
Stubborn Hearts received some TV time down in Rhode Island on channel 10 WJAR, they get on screen a few times. It was in connection with the benefit album they did for News Café called Making Pawtucket Famous: A Benefit Compilation For News Café. You can see the video on the news website and you can purchase the compilation on Bandcamp, it features Stubborn Hearts, Funeral Cones, Electric Street Queens, Cherry Pit and a bunch of other bands.
Once Somerville is streaming some events every week. This week they are offering a $25.00 "Once Army" T-Shirt to raise funds for the venue and workers. You can get it here.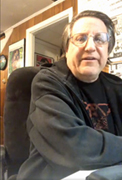 Al Quint, the voice of hardcore hereabouts, dipped into Facebook for a 2 hour live Sonic Overload on Saturday night. Not much going on visually with Al just sitting there but the music was GREAT - hard and fast as you would expect. It was a steady stream of quality indie hardcore. Al has a low key demeanor but he gets it done. He was just feeding songs in via the computer, no turntable. He did a set featuring local bands including The Neighborhoods and LaPeste. Facebook stopped it for a minute because of profanity but the whole show is on Al's Facebook page in two sections: Sonic Overload.
No video from Color Killer this week but they did get a song recorded. It's a cover of The Offspring's "The Kids Aren't Alright". It's another good job. They are getting so much experience recording. This is one group that is going to come out of this shutdown roaring to go!! Here is the song on Bandcamp: "The Kids Aren't Alright"
Nat Freedberg cranks up the GarageBand software and gives us a new song called suitably "Hotbed of Disease".
| | |
| --- | --- |
| Lynda Mandolyn of Tiger Bomb | The Chelsea Curve |
| Heather Rose In Clover | Justine Covault |
WhistleStop Rock Festival: Virtual Show! #2 was aired last Thursday. The first one was one of the best efforts out there, and they made it better this time. Again all the acts introduced by members of the WhistleStop crew and with the one song a piece rule and the edited pre-recorded bits things move along without dead time. They had special guests Tanya Donnelly and Dean Fisher. They used the video to simultaneously raise money for the clubs they love: The Square Root, Tavern at the End of the World, and The Plough and the Stars. WATCH IT HERE!!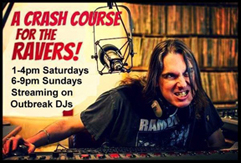 Roger Miller's live 40 minute guitar improv Six Dream Interpretations (described as a "solo electric guitar ensemble" ) will be on Friday 29 at 7:30pm on Zoom. This is connected to Rogers show called Transmuting the Prosaic at the Brattleboro Museum of Art. More info on the Brattleboro Museum of Art site. There's a link to the Zoom meeting on their website.
"Six Dream Interpretations is an updated version of Miller's Elemental Guitar work from the mid 1990s. It features Miller on a customized Stratocaster six-string, three altered/prepared lap-steel guitars, a new looping device, and many sound-altering tools. It's just Miller, but with the looping device there are often three or more guitar parts heard simultaneously — hence, solo ensemble. The structure of the music is based on Miller's dreams and the Dream Interpretation technique he developed in 1975 as a student at Thomas Jefferson College."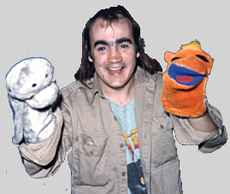 Those that have been on the scene a long time might know of Captain PJ. He's a much loved Worcester legend, or maybe just a legend in general!! He was also a DJ, a sports team macscot and a puppet fanatic! PJ is meant to be with people, he's a people person in a big way, so this isolation thing is not working for him. Brian Goslow passed on this message from Captain PJ's sister, Sheryl: "If you have the time could you please send a letter or card to help raise PJ's spirits? (Share memories, favorite bands, humor, etc) These could help distract him from his protocol frustrations of isolation and help him feel more connected to others. (Please note: no items, magazines or packages are being received at this time. ONLY letters and cards.) His address:
Captain PJ (William) PJ LeBlanc 2nd Floor, C/O The Reservoir Center for Health and Rehab, 400 Bolton St, Marlborough, MA 01752
You can read about Captain PJ here. His history as a DJ and his 2,000th show. More info about PJ. And of course Stay Mental...watch him on YouTube.
We continue to give time to radio shows and podcasts while stuck inside the four walls. This hour podcast Tommy Unit Live on Real Punk Radio #447 is from NYC and has that NYC attitude. We heard about it from a post from The Hi-End because they played their song "Looking for Some Kicks". The Hi-End are perfect for this line up of hard rocking songs. They also played Amyl and the Sniffers but most were new groups to us but all rocking like crazy. Our ears perked up for The Hellebores from Sydney doing "Not Just For Anyone". Listen to the song on Bandcamp. At the end of the broadcast, there's a rockabilly track by Dave Del Monte & The Cross County Boys called "Hubba Hubba Ding Ding". They would be a great add to a DJ Easy Ed rockabilly bill at the Midway….if we can ever back to those days.
You can hear the Tommy Unit Live podcasts easy on their webpage .
Now for this week's two videos from The Damned Show:
Episode #13 has Captain Sensible visiting the Chattri Memorial in Brighton, UK. It's a monument that celebrates the Indian veterans that died in WWI. Captain gets on his bike and rides into the country side. He gets serious for a minute reflecting on the horrors of war. WATCH IT!!
Episode #14 is Part 4 of Monty Oxymoron's memoirs. This is turning out of be our favorite things of all the things that only exist because of the deadly pandemic…what athing to have to say! WATCH!!
The Joey Ramone Birthday Bash happened Tuesday night. You can watch it now on Facebook It was a fast moving affair. Which is the way to go with these sort of things. It was all pre-recorded. There were old clips of Joey, radio interviews, the street dedication to Joey. There was a big cavalcade of performers and birthday wishers. It was all done, as it is every year, to raise money for the Lymphoma Research Foundation. Joey died from Lymphoma. You can still contribute here. They also had an after party video which was equally worthy. It ends with Amy Rigby doing "I Danced With Joey Ramone". Watch that here!
Peter Hook
We watched some of Peter Hook's three hour vid of all of New Orders' songs. It was a chance to wallow in the New Order moodiness. "Love Will Tear Us Apart" stood out as the amazing creation that it is, but outside that it was the collection of the songs and how they sustained the same feeling that made it special.
If you saw that and are still up about it you can read this NME piece on the making of the Unknown Pleasures album.
Steven Hanford, best known as the drummer for Portland punk icons Poison Idea, has died. His girlfriend confirmed the news in a Facebook post, writing that he suffered a heart attack. He was 50 years old.
Green Day's Billie Joe Armstrong has been doing a cover a week under the title No Fun Mondays. He did a version of Blondie's "Dreaming". Then there was the cover of "That's Rock and Roll. (Video above) That is actually an Eric Carmen song but we loved the Shaun Cassidy version. It may have been a prepackaged studio musician effort but we like it still. The Eric Carmen version is well done but doesn't have the teen idol glow to it that Shaun's version has. This comparison would only be done in a time of forced isolation: Eric Carmin's version ...... Billie Joe's Version ..... Shaun Cassidy's Version
Watch Billie Joe's No Fun Mondays on You Tube.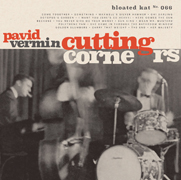 Cutting Corners by Pavid Vermin came out a few months ago. It's got two things going for it right out of the gate: One is the music, it's a Ramones like punk pop. Most songs are less than two minutes. Two is the concept: Every song has the same title as the Beatles Abby Road album and is in the same order, but they are entirely new songs. Most of the songs use the title as a jumping off point for the lyrics. That's why Glenn Robinson, the man behind Pavid, was 'cutting corners'. What do you even call that concept? John Cage used Finnegan's Wake in a somewhat similar way and called it 'writing through' Finnegan's Wake.
Glenn said he thought of the idea and just went at it until he actually accomplished it. Glenn has two other albums of super punk pop and all three were recorded in less than a year! pavid Vermin's Cutting Corners on Bandcamp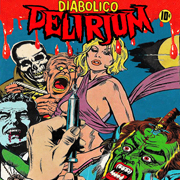 Last week, In his BGN column, Kenne Highland at Large, Kenne Highland talked about the Diabolico Delerium album by Tolga Ozbez from Reptilians from Andromeda. It's a side project. The cover art alone was enough to grab interest. It looked like something from a horror comic. It's a short five cuts. Songs are basically instrumentals with horror sound clip drop-ins. The 60's psych-garage playing successfully hooks up with the spirit of the cheap and cheesy movies of the sound clips. We think it's better than the real soundtracks to those movies. In short, a trash classic!! and that's a good thing!! Check it out here Diabolico Delerium by Tolga Ozbez .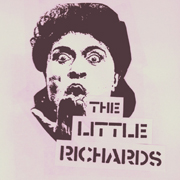 Our minds were on Little Richard when the name The Little Richards popped up in our memory. We put the name into Bandcamp search and sure enough they were a punk band from the Lynn area. They were active around 2012/2013. They were a gloriously messy punk garage band with a lot of Ramones influence. There's lots of teenage fun in their lyrics. The song "J-Bone" seems like a true story.
They print the lyrics like this:
J-BONE GOT HIS TOOF KNOCKED OUT @ A RAMONES' SHOW.
IT'S HIS 1 & ONLY CLAIM 2 FAME.
I WISH THAT I COULD SAY THE SAME"
The Little Richards got by us, sorry guys. We'd love to see them now!!
Looking for things to do at home? Some people are turning to coloring books. Bowery Boston has a coloring book with images of its clubs: Great Scott and The Sinclair and The Royale in it. You can download the PDF and color it, or do it digitally: Chech it out: Live In Color
Third Man Records (Jack White) also has a coloring book: "Take an adventure with Manny, Third Man's Nashville storefront mascot, as he hangs out in our shop, takes in a show on Record Store Day, visits space, and learn how the (fastest) record was made! Draw Your own record label. Play Tic Tac Toe with speakers." Its available on the Third Man website
Then there's The Coloring Sessions...where you can color in your favorite alumbu covers...or some album covers from Sony Music (Elvix, Jimi Hendrix, . You can sign up to get more int eh future too. Check it out.
Dont' forget to check out:
May 29 (Thursday) WhistleStop Rock Festival: Virtual Show 7-9PM Watch it here
CONTACT US AT....misslynbgn@yahoo.com Send us your gig listings, your anything else ya got!! You want your CD reviewed?? Contact us for that too.
---