The BGN News Archive
May 30,2016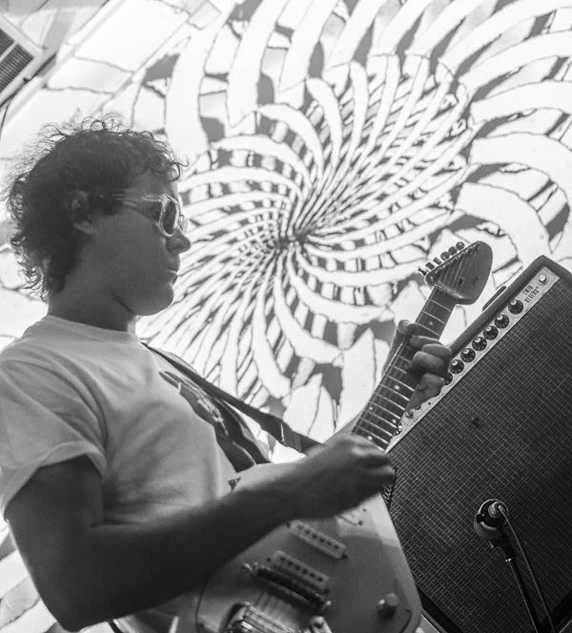 Magic Shoppe
Photo: John Keegan
It seems to Blowfish that he ends up at O'Brien's on Wednesday frequently. It was really going to happen this week with a line-up of three notable local acts: Black Beach, Zip Tie Handcuffs, & and The Dazies. The one out of town act, A Giant Dog, was on Joanie Lindstrom's radar. She'd played them on her show.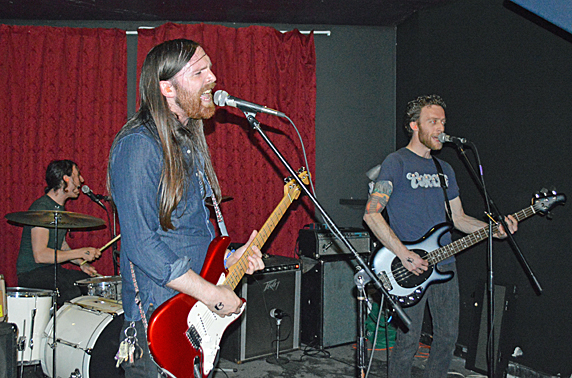 Zip Tie Handcuffs
Photo: Blowfish
I got there for Zip Tie Handcuffs. I saw them last year and this show reminded me of that. They're all very busy players so the resultant overall sound is way busy. What holds things together are the songs and the singing. Their signature move to have all three singing falsetto. That is a constant point of focus for the listener.
The songs are three minute gems. They don't just bang out a verse/chorus/verse/chorus they add all sorts of side trips. In almost every song there are passages that are just played one and stuck in the song somewhere. It's very creative songwriting with attention to detail.
One song they described as a story about falling through a hole in the earth, "nothing but that". With that song they stopped cold in the middle. After a few seconds they mimed playing their instruments with wild abandon before actually doing it. The song also had a false ending as another trick before finally closing it up.
A Giant Dog
Photo: Blowfish
A Giant Dog are from Austin. Right off you know they have to be good to survive in that city of a million bands. I put one of their new songs in our TOP TEN last week.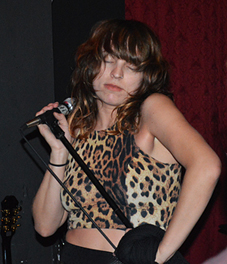 The lead singer came out in a leopard patterned top and skimpy bottoms. She was dressed like a sex pot and moved like one, doing belly dancing moves among all sort of other things. It didn't take long to find out she was an excellent singer. She was belting it out full volume without losing tone.
Zip Tie Handcuffs as well as Black Beach later are very busy sounding groups on purpose, that's part of the statement they are making, whereas A Giant Dog have all the players focused on the central beat and push of the music. With that they connect immediately and are able to transmit combined power of all the players. It's a more traditional way of doing things and they sound more traditional and less modern because of it.
They have a glam element (This video shows that ) and even sounded like they were in Bat Out of Hell area on some songs. They balance that with a punk element that gives them grit. It makes a very listenable mix.
The songs all distinguished themselves with different styles. They're savvy enough to pace the set. There's a lot of musical smarts in this unit.
The singer plays up the sex element and there was a few guys lapping it up. Nothing new there I guess. They know how to amp up a cover tune. There are YouTube videos that show that. This night they ended with a dynamite rendition of Angst in Your Pants by Sparks. They captured that unique posh blasé of Sparks while rocking it out. Joanie Lindstrom who bar hoped from the TSOL at the Middle East just caught that last tune. Not her fault - they changed the line up at some point.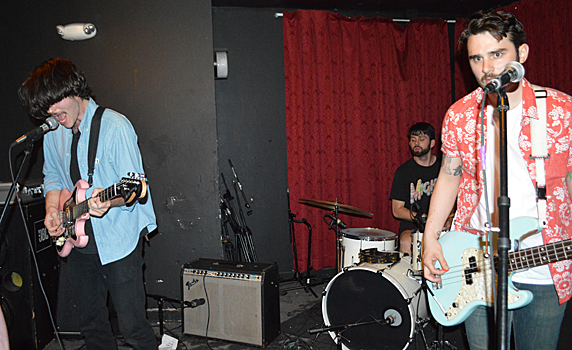 Black Beach
Photo: Blowfish
Black Beach had the unenviable chore of following up after A Giant Dog. I've seen Black Beach a half dozen times (Put in Black Beach in our SEARCH box at the top of the NEWS) and consider them one of the best current bands out there. They're a trio and the sound is guitar heavy and the songs are loose shapes that accommodate lots of riffing. Somehow it doesn't come off as boring jamming or egoistic soloing but just as modern playing.
The set is short and they really kick in on the last two songs. It's a glorious mess that sweeps you along.
That was an excellent night although I missed the Dazies who I like.
The next day Blowfish was back in Allston to Great Scotts: I listened to some Actor/Observer who were playing and they sounded interesting, and it turned out they were, but I had a weird time before that with The Workout.
Workout plays a strange mix to begin with. They are a half hardcore and half emo mix along with many other things I could just barely catch. But the thing that got to me and that I couldn't get over was the synthesizer player. Number one just having a synthesizer in the hardcore style band is odd and not just one synth but a few and one of them was the type you sling on like a guitar as Jan Hammer did back in the day. Holy tap dancing Moses that was enough but the synth player had skimpy gym shorts on with knee high white socks. This is never a choice for stage wear.
| | |
| --- | --- |
| Workout | Man-spreading |
Maybe if he were in the local group Gym Shorts it would make sense. I guess Linda Ronstadt did it. He was shamelessly strutting around the stage like nothing was wrong. One time he struck a spread-leg relaxed pose. If you have the fortitude here is a short video of the display culminating in the man-spreading. Ugh! OK, I'm stopping now.......
Back to the show; the band had fans there and they were singing to the songs. The club never got more than half filled.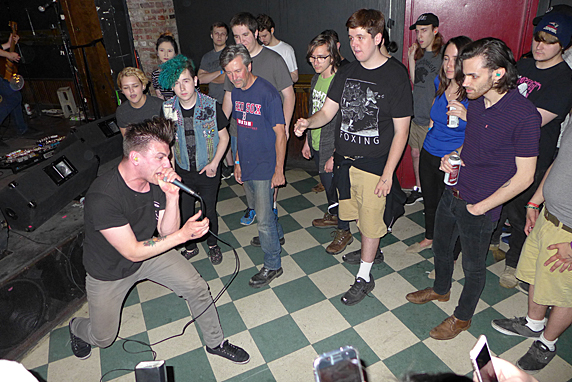 Actor/Observer
Photo: Blowfish
Actor/Observer made everything good again. They put on a tremendous show. They were a hardcore/emo mix, that would be screamo maybe. They mention Thrice as an influence.
The group put out a blasting wave of rage punctuated with staccato sledgehammer pounding. That was a potent background to the emotional vocals they were giving at the top of their lungs. They had one effective trick by using two vocalists. When the lead singer Greg did a verse, Brett the bass player took the second verse. By trading back and forth the songs could go longer without burning out either of their voices. They both had similar voices so in the heat of the song you didn't even know who was singing.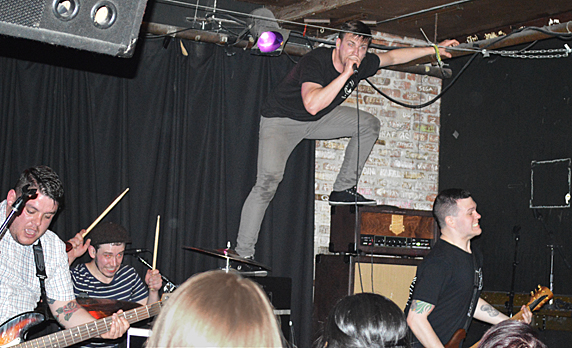 Actor/Observer
Photo: Blowfish
Meanwhile Greg was a standout front man. He was all over the stage. He climbed up the amps - see photo above. He jumped off the stage and spent half the set on the floor mosh/singing and singing into everyone's face, me included. You were involved with this group like it or not.
The combination of the pounding ominous music along with the distraught vocals gripped me. This was a set I'll remember for a while. I think they're playing Great Scotts again on June 21st. I'll be there!! Check out their Band webpage.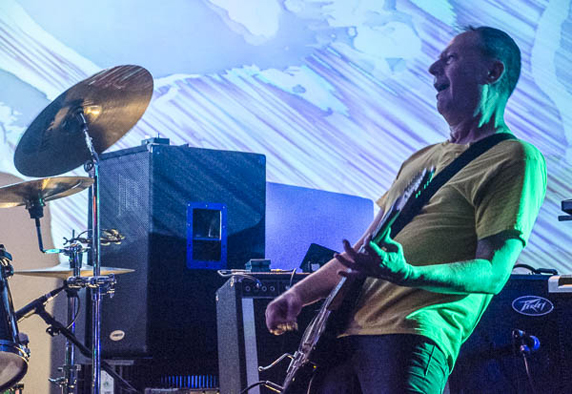 Mini Beast
Photo: John Keegan
While Blowfish was at Great Scotts blanching at the sight of gym shorts John Keegan was at the Store 54 on Thursday. There was Mini Beast which is Peter Prescott's experimentally bent music project and Monique Ortiz's A.K.A.C.O.D..
Mini Beast played the next night at Once and John again was on the scene. On the bill was Magic Shoppe who played their psych with a cool light show behind them as shown in John's photos.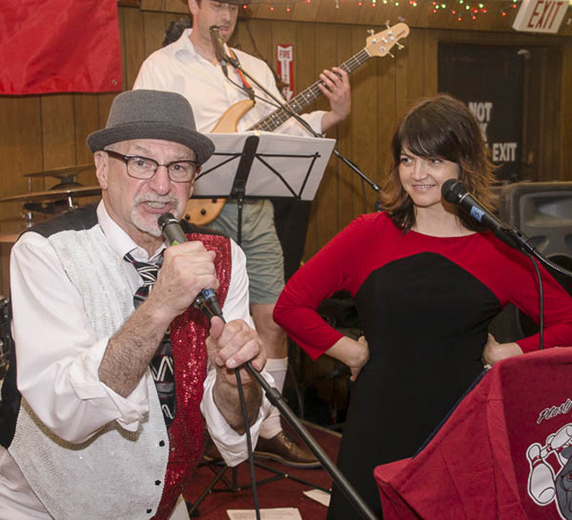 Al Janik's Plastyczny Ser Orkestra
On Saturday John went to Al Janik's St Stanislaus Day Polka Party 2016 which has become quite a tradition in these parts! Al invites everyone to be polish for the day while dancing the polka to his Plastyczny Ser Orkestra, eating polish food and drinking lots 'o Polish beer! Loads of fun was had by all as you will see in John's photos too!!
For Blowfish it was back to O'Briens on Saturday, they had a pop punk band from PA that seemed interesting but somehow they never showed up. Such are the vagaries of club going.
Slimdog and Lucky United
Photo: Blowfish
I missed openers Lucky United from Providence. Slimedog was there ( a rare siting outside JP) to hear them. They are one of his favorite groups. He thinks Jenn Lombari is one of the best songwriters around. I would add she has a voice that ramps up the live performance.
They also pick notable cover songs: at a Christmas show they did Letters From Cleo's Christmas Song "WTFAMP" ("Where The Fuck Are My Presents") This night they played "Hello" by Adelle. That must have been something.
As for Slimedog, he just finished a weekend seeing 21 bands at the Keith Brooks benefit shows. The story is here at his Thrash n' Bang site.
Offseason
Photo: Blowfish
I did catch Offseason an emo pop punk band we've covered a few times (last time here) They haven't played out much in the last year or so because some members were starting families. They seemed to have a lot of pent up energy and were hitting hard. The drumming seemed simpler to me than it was in the past and that helped to focus the energy. They have lyric heavy songs but they never get in the way of rocking it out. They played what I think is their best song Living The Dream.
This video of Offseason at O'Briens shows them in good form.
There was only 25 people there. it's possible Boston Calling with all the national acts drew a lot of people away, that was a shame because this was a good local show.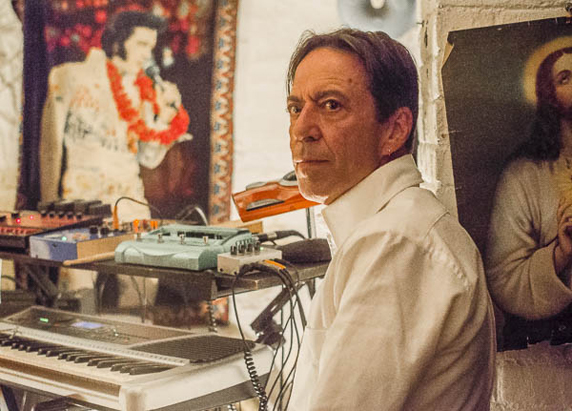 Father, Son and Holy Ghost
Photo: John Keegan
It's true to be said that the Boston Calling didn't divert any people from the Store 54 on Sunday. The below the radar coolness of Store 54 attracts its own clientele. With most of the stock out of the store there was room for the biggest crowd yet inside and still half as many people upstairs in the patio area.
The socializing started the minute we got to the patio and it took time to get downstairs to the music. When we heard Randy Black and the Heathcroppers were going on we headed down.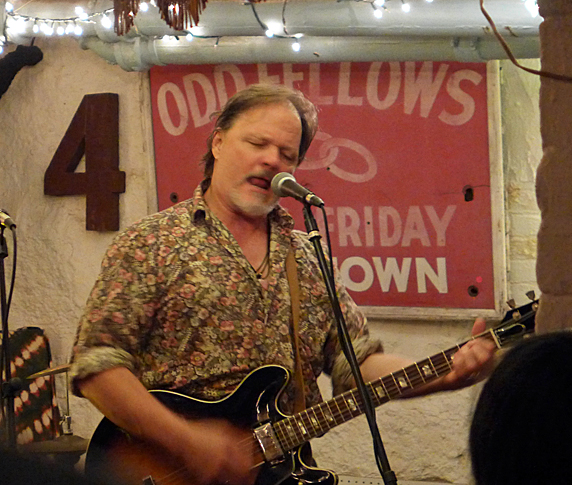 Randy Black
Photo: Blowfish
As in the past, the people were bunched up near the stage. There's no way that the sound should sound as good as it does. Somehow it seems the band in a corner with people surrounding works well keeping the music warm and compact. This was perfect for Randy Black and the Heathcroppers. Randy is still writing more and more new songs. I agree with Matt Burns who said the new ones are his favorites. That's two superb shows for Heathcroppers, the last one being at Chetstock last week .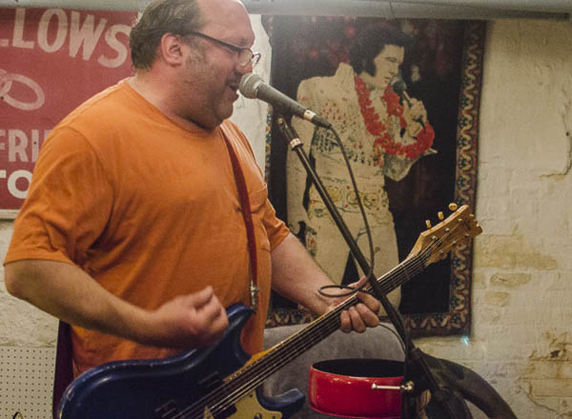 Jay Allen
Photo: John Keegan
Zip Tie Handcuffs had people buzzing with their early set.
The room did its magic on Jay Allen and the Archcriminals had Nat Freedberg and David Fredette, with Jim Janota on drums, kicked up the rock quotient. Eric Martin sweetened the troubadour mix. The band for the finale was worth the anticipation with George Hall and Billy Loosigian on guitar. Regretabley Asa Brebner hadn't got the memo and warmed up with a little too much gusto. Result: other than the drummer lead Eve of Distruction, a rambling anticlimactic train wreck with good solos.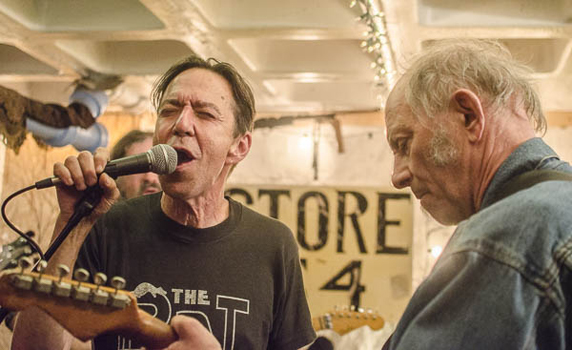 Wayne with Asa
Photo: John Keegan
Truth be told it was just as much about schmoozing as about the music. It would have been even more about the schmoozing had the music not been so good. It was all a proper good bye to Wayne's unique space. Big business spend skillions of dollars trying to stir up the right elements to get what Store 54 had. And what was that? It was some indefinable mix of store/people/community/art/eccentricity/eclectacisn/music/ambience and Wayne's personality.
We will not see the likes of that again any time soon. Thank you Wayne!!
Check out our Wayne Viens interview if you haven't already.
And in other news .....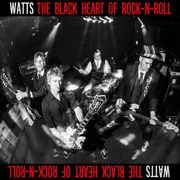 This Tuesday is the sold out Conversation with David Minehan of the Replacements at Berklee. Well you can read our conversation with David Minehan here!! Our interview was in July 2015.
Rum Bar records just released a smokin' new Watts CD and digital album: Black Heart of Rock'n'Roll. Watts are no-holds-barred GREAT live so you know they are great in the studio too!! Download etc here....WATTS on RumBar.
Here's some good shows coming up this week.....
May 30 (Monday) Some Kind of Nightmare, The Pity Whores, Broken Glass Kids and Damnation are at Opus Underground Salem.
June 2 (Thursday) Kilslug, Psycho, Horrible Earth, Deathtaker and Mad Gasser of Bostoon at O'Brien's. Mark yr calendars for this one folks, it should be a show you'll not soon forget.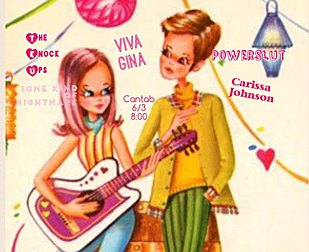 June 3 (Friday) Carissa Johnson, Viva Gina, The Knock Ups, PowerSlut, Some Kind Of Nightmare are at The Cantab down. (for set times!)
June 4 (Saturday) When Particles Collide are having their vinyl release party along with Aloud at Great Scott.
June 4 (Saturday) The Humanoids along with The Heave Ho, Ass Tractor and The Straight Eights are at the Midway (8PM)
June 5 (Sunday) GREAT all Punk show at The Midway with the Nervous Eaters, Fast Times, Interfectum, and Jumper!...and they're keepin' it in the family with this show...Eater Alan Hebditch's son Nick is in Fast Times!!
June 5 (Sunday) Found Audio, Rock'N Bob Punk Band, The Ungraded, and Duck & Cover at Thunder Road 8Pn show
June 5 (Sunday) a Ramone ....this is a stretch - CJ Ramone at ONCE Ballroom with Broken Gold and Meat Depressed. The closest you can get to the Ramones now, sad to say.
And further out past this week....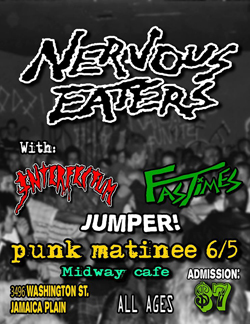 June 11 (Saturday) Scissorfight, Watts, Goddamn Draculas, Dirt Mall are at Thunder Road
June 11 (Saturday) A day show 4-8PM with Fireking, Big Giant, The First Supper, and Universe Narrows at The Midway
June 11 (Saturday) The Upper Crust, Thee Fabulous Itchies, The Hi-End and Shiny Beasts are at The Midway - there's a lot going on this night- and the show starts at 8PM -check out the FB page.
June 11 (Saturday) The Skeleton Beats, The Black Cheers Go Blank and Art Thieves are at O'Brien's
June 11 (Saturday) A Benefits for Girls Rock Camp Boston with E, Shepherdess, Violet Nox and Lost Lake. There will be DJs, Art work and visuals. Should be a great night!! FB Page
June 11 (Saturday) Fur Purse, The Gala, Noble Rot are at Sally O'Brien's
June 11 (Saturday) The Billy Connors Project is doing a show at PA's Lounge with Stop Calling Me Frank, The Angel Martins and The Boss.
June 11 (Saturday) Cherie Currie along with Gene Dante, Marianne Toilet & The Runs and others at Brighton Music Hall - this is a benefit for Bagly.org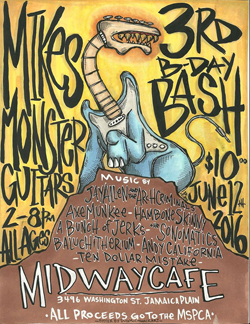 June 12 (Sunday) Mike's Monsters Guitar Third Annual Birthday Bash is on Sunday, June 12 with a long list of bands. Last year it was at TT's
There's a long list of bands: Jay Allen and the Archcriminals, Andy California, Baluchaterium, Axemunkee, Hambone Skinny, A Bunch of Jerks, Ten Dollar Mistake. Doors are at 2PM and all proceeds go to the MSPCA!! Here's the FB page
June 17 (Friday) The Stoves, Topheavy (a reunion), Diablogato, and Stars Like Ours are at The Midway
June 17 (Friday) The Brigands, Greg Allen's Fringe Religion, Doug MacDonald...and Pete Cassini will be rocking as well at Tavern at the End of the World
June 18 (Saturday) Daytime show- Roy Sludge Trio at Sally O's. starts at 1 PM
June 18 (Saturday) an afternoon show 4-8PM with Kenne Highland Clan, HIXX, Jody Moore Band and Club Linehan A Go Go at The Midway
June 18 (Saturday) Thunder Road has The Dwarves, The Queers, White Dynomite, and Decent Criminal Get tix here.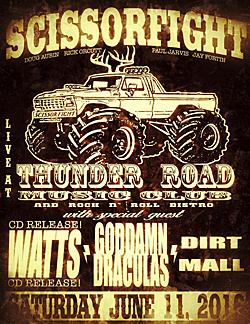 June 18 (Saturday) Fuzbrains presents - Electrolux (featuring Steve Aquino, lead guitarist of the Lyres), on at 9, Thee Sonomatics (10:30), The Black Souls (12) at the wicked cool Hotel Vernon.
June 21 (Tuesday) Allston Pudding Presents an All Ages show with Free Pizza, Nice Guys, and The Monsieurs
June 23 (Thursday) Do Not Forsake Me Oh My Darling are saying Bye Bye Boston with their last show here - joining them are Petty Morals, Endation, and Psychic Dog - at the Middle East Up
June 26 (Sunday) Making Waves For Autism benefit - featuring John Powhida, The Dogmatics, Girl On Top at Sally O's (this is a 1-5PM show)
June 27 (Monday) Pere Ubu at The Sinclair
July 1 (Friday) Rock The Cradle - A Two Day Benefit for Cradles to Crayons Night 1 is with Cactus Attack, Live Nude Girls, Mark Lind, time and place, Evan Weckbacher and Darn Coyotes at The Midway
July 2 (Saturday) Rock The Cradle - A Two Day Benefit for Cradles to Crayons -Day 2 (this one's 3-8PM) is with The Dents, High School Football Heroes, Mickey Rickshaw, The American Myth and Go Big - at The Midway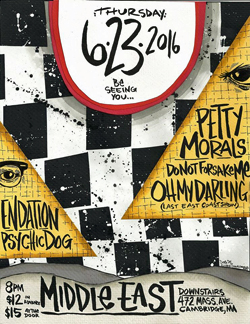 July 9 (Saturday) Happy Little Clouds (It's their Album Release), The Rationales, Powerslut and The Knock Ups at O'Brien's
July 9 (Saturday) Tsunami of Sound, Fireking, Popgun, and The Beachcombovers are at The Midway
July 11 (Monday) Guided by Voices are at The Paradise
July 14 (Thursday) The Late Risers Club Punk Rock Trivia night will be at "the Greek" in Union Square (more info to follow) Of course Eric Law's team will win but it'll be fun just the same.
July 16 (Saturday) OC45 celebrates their 5 year anniversary at the Middle East Up along with Burning Streets, The Jukebox Romantics and Jumper!
July 22 (Friday) Fur Purse, Thalia Zedek, Weather Weapon, Phurnne, Death Cloud at the Midway
July 22 (Friday) Screw Cart, Psycho, Rockin' Bob Punk Band, and 4 Sids are at The Cantab down.
July 23 (Saturday) The FUs, Silver Screams, Electric Street Queens, Il Mostro (mems of The Humanoids) are at The Midway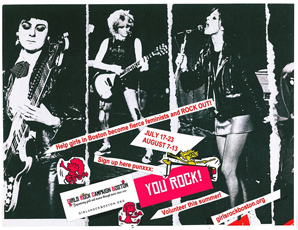 July 29 (Friday) The Warning Shots, Duck & Cover, Quiggs, and Tenafly Vipers are at the Greek in Union Square (FB page)
August 6 & 7 (Sat & Sunday) The Boston Rock Opera presents Stardust to Blackstar: The Lives of David Bowie at Once Ballroom: a concert dedicated to the late rock god David Bowie. "David Bowie taught us all so much about performance and stagecraft. If B.R.O. is going to, like Lazarus, rise up again then it should be to honor and celebrate his amazing music." The night begins with fellow B.R.O. co-founder Mick "Mondo" Maldonado directing and performing Bowie's "The Rise and Fall of Ziggy Stardust and The Spiders from Mars" with a full band and guest vocalists. Following that, is an original live arrangement of of Bowie's final opus work "Blackstar" performed by an all star band and chorus under the direction of Either/Orchestra's Russ Gershon. The evening continues with a celebration of songs from Bowie's vast catalog as even more Boston musicians take the stage to perform.
August 13 (Saturday) FRANK ROWE's 65th BIRTHDAY PARTY!!! is at the Midway. Starring: Kenne Highland, Stop Calling Me Frank, The Dogmatics, Classic Ruins, Richie Parsons Band, and The Stigmatics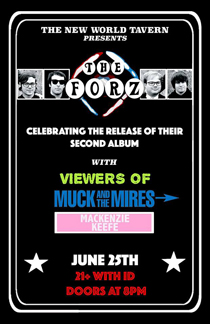 August 15 (Monday) X are at The Brighton Music Hall - nice venue to see them!!
August 20 (Saturday) The Road Devils C.C. Boston Massacre Pre-Party!!! featuring Taxi Driver, The Hi-End AND MORE!!! FB page for more info as it develops
August 20 (Saturday) There's a great daytime (4-8PM) show at the Midway with The Lost Riots, The Scrapes, Whoopi Sticks, Go Blank and Point Blank
August 20 (Saturday) The Upper Crust, Devil on Horseback, Watts, Gymnasium at The Middle East Up.
October 15 (Saturday) Idiot Genes, Duck & Cover, Chanticlear and Jack Widows are at O'Brien's
October 15 (Saturday) The Upper Crust, Hickoids, The Grannies & Devil On Horseback at Once
October 21, 22 & 23 (Fri., Sat & Sun) The Boston Rock Opera presents Hair at Once Ballroom.
September 1 (Thursday) Thalia Zedek Band, Minibeast , Black Helicopter, Positive Negative Man are at Great Scott
CONTACT US AT....misslynbgn@yahoo.com - Send us your gig listings, your news and anything else ya got!!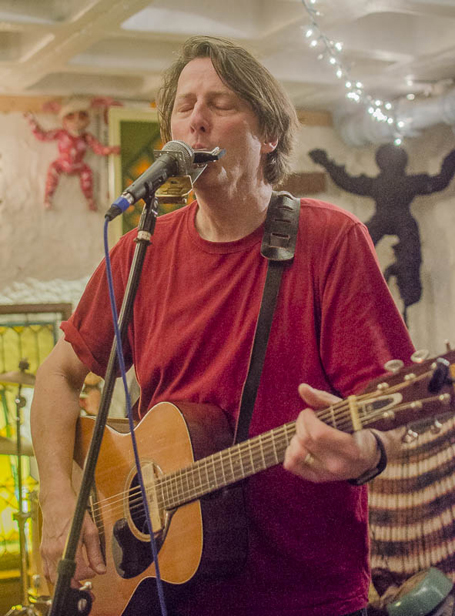 Eric Martin
Photo: John Keegan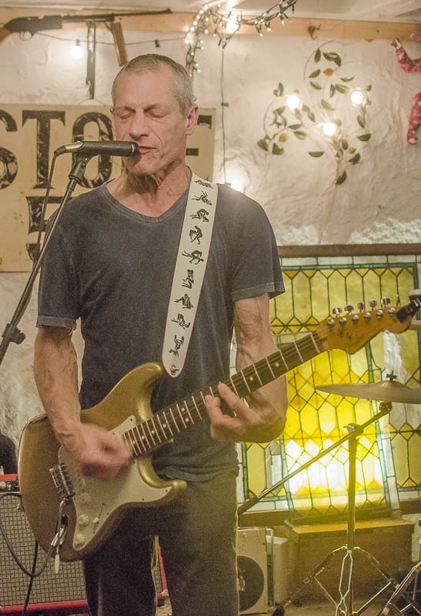 Nat Freedberg
Photo: John Keegan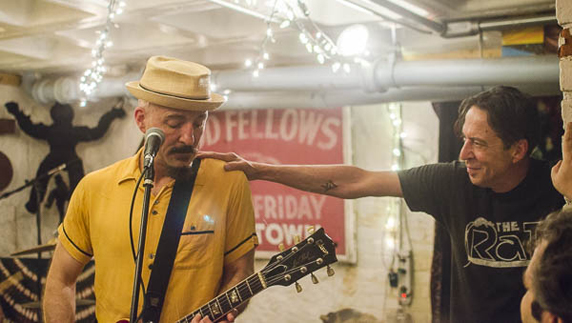 David Fredette and Wayne
Photo: John Keegan