The BGN News Archive
May 31, 2010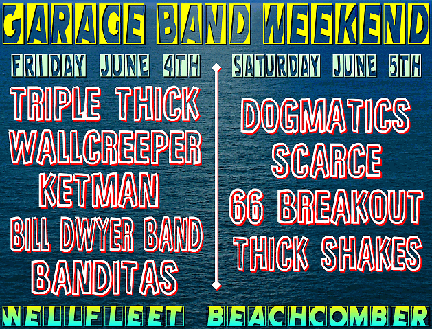 Tim (of the New Frustations and Church) has this singular tattoo. A mod symbol with a 45 adapter in the center.

I ran into Tim Kelly (MBR DJ and Middle East Doorman) the other day and he told me about his new show on MBR; "Hidden Capital" it's all Boston rock'n'roll. The name comes from a conversation he had with The Fleshtones' Peter Zaremba who called Boston the "hidden rock'n'roll capital". Tim's gonna prove Peter right and play all the great music that's com eout of Boston over these many mnay years.
Hidden Capital is on WMBR, Saturdays from 2-4PM, perfectly scheduled to roll right into another awesome show; Aural Fixation, hosted by both Sue and Nancy this summer.

But if going out to a club is what you crave of course it's out there for ya:
This Thursday June 3rd, The Darlings are at Johnny D's in Somerville with Brooklyn's The Yarn...
Friday June 4th you can catch The Lyres, The Coffin Lids and Mal Thursday & The Cheetahs at Church
Friday, June 18th has The Curses, The Egos, Classic Ruins Sticky Business and The Varmints at O'Brien's in Allston...

And on Monday June 21st you can catch the new Marvels bass player at The Middle East down , and this is a great bill!!!: The Dwarves, The Turbo A.C.'s and of course The Marvels


Also we got wind of news of Somerville Rock'n'Roll Yard Sale 2010 : Saturday August 7 in Union Square Somerville:
there will be Live Music, DJs spinning Vinyl and who knows what else, in addition to tons of amazing vendors selling everything from Vinyl Records and other music memorabilia, Vintage Eyewear and Apparel, to Local DIY Handmade Goods. See you there!!!
AND Swans are doing a tour and will be at The Middle East down on Thursday September 30th!!! OK, that's it....


... you can email us at: Miss Lyn email......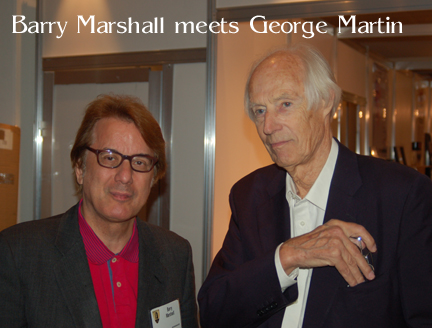 home | interviews | photos | features |BGN issue list | reviews
links | contact us

Copyright © 2010 Paul Lovell. All rights reserved.